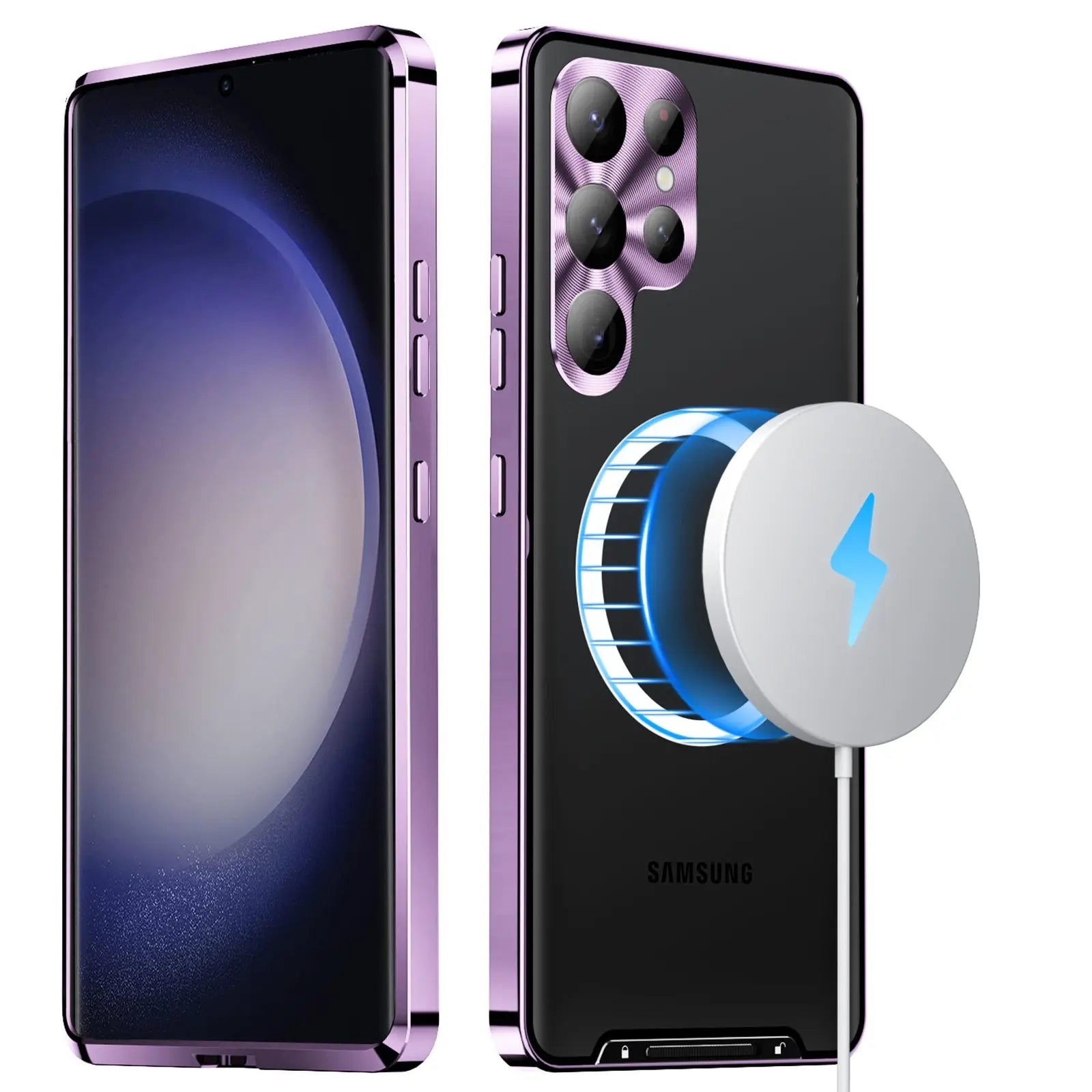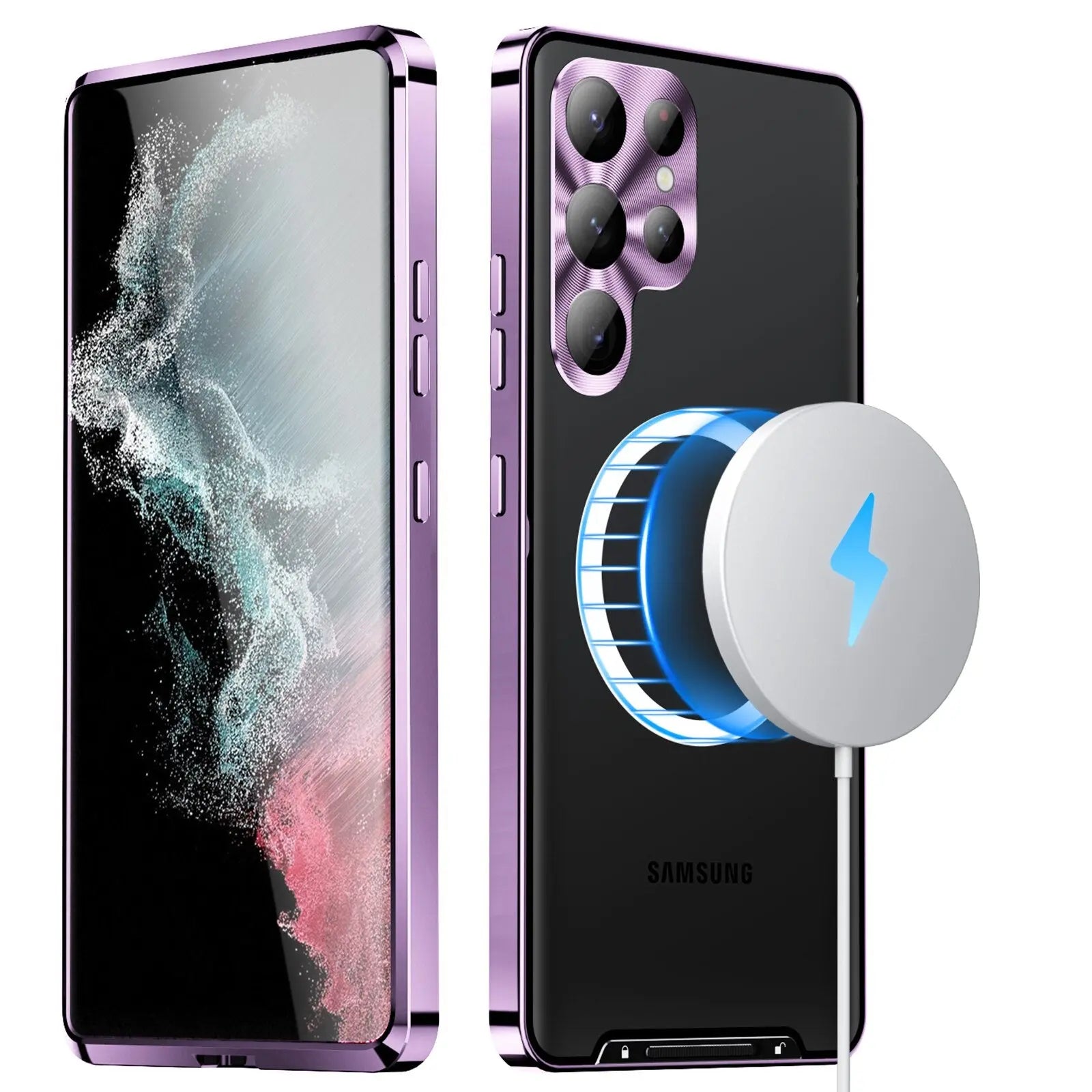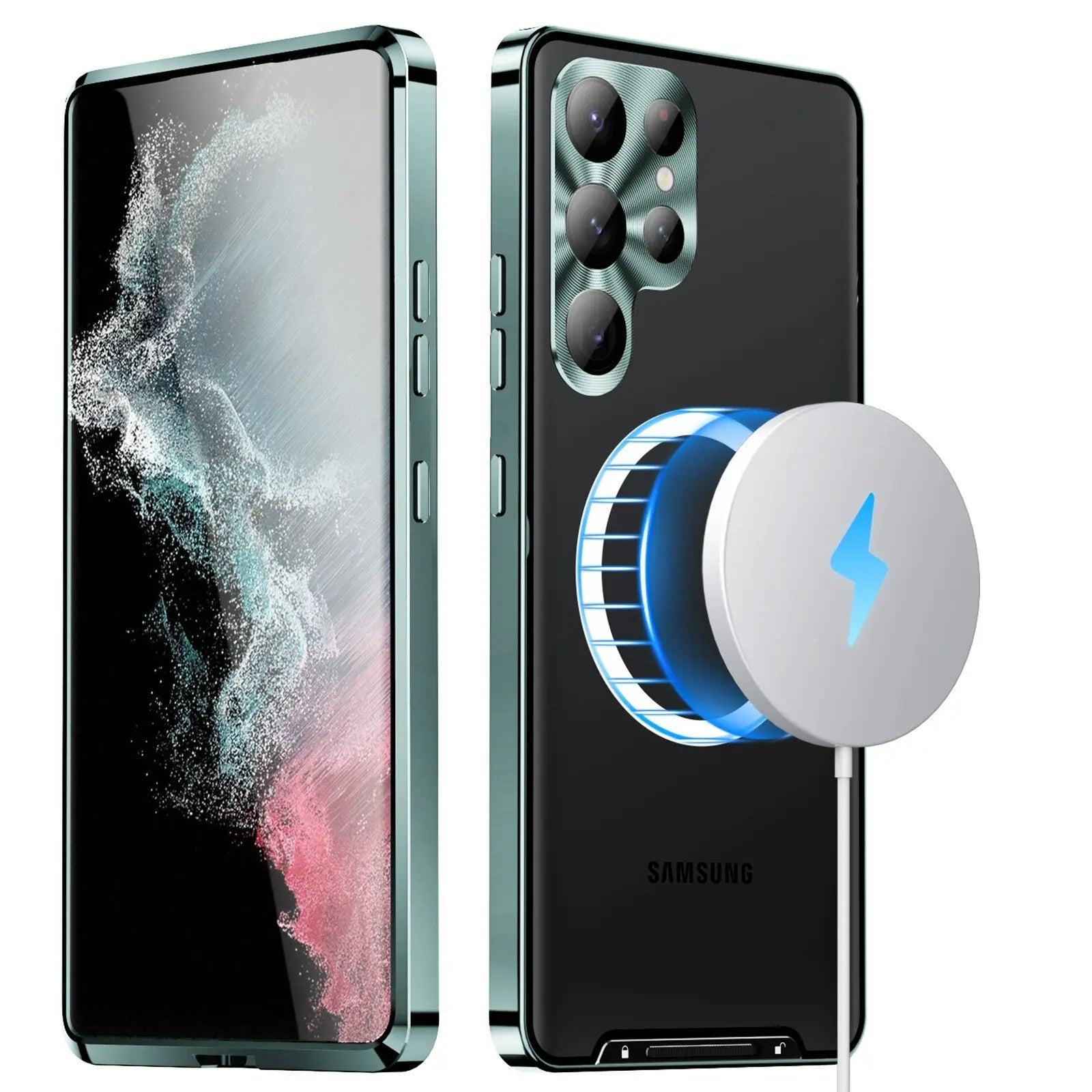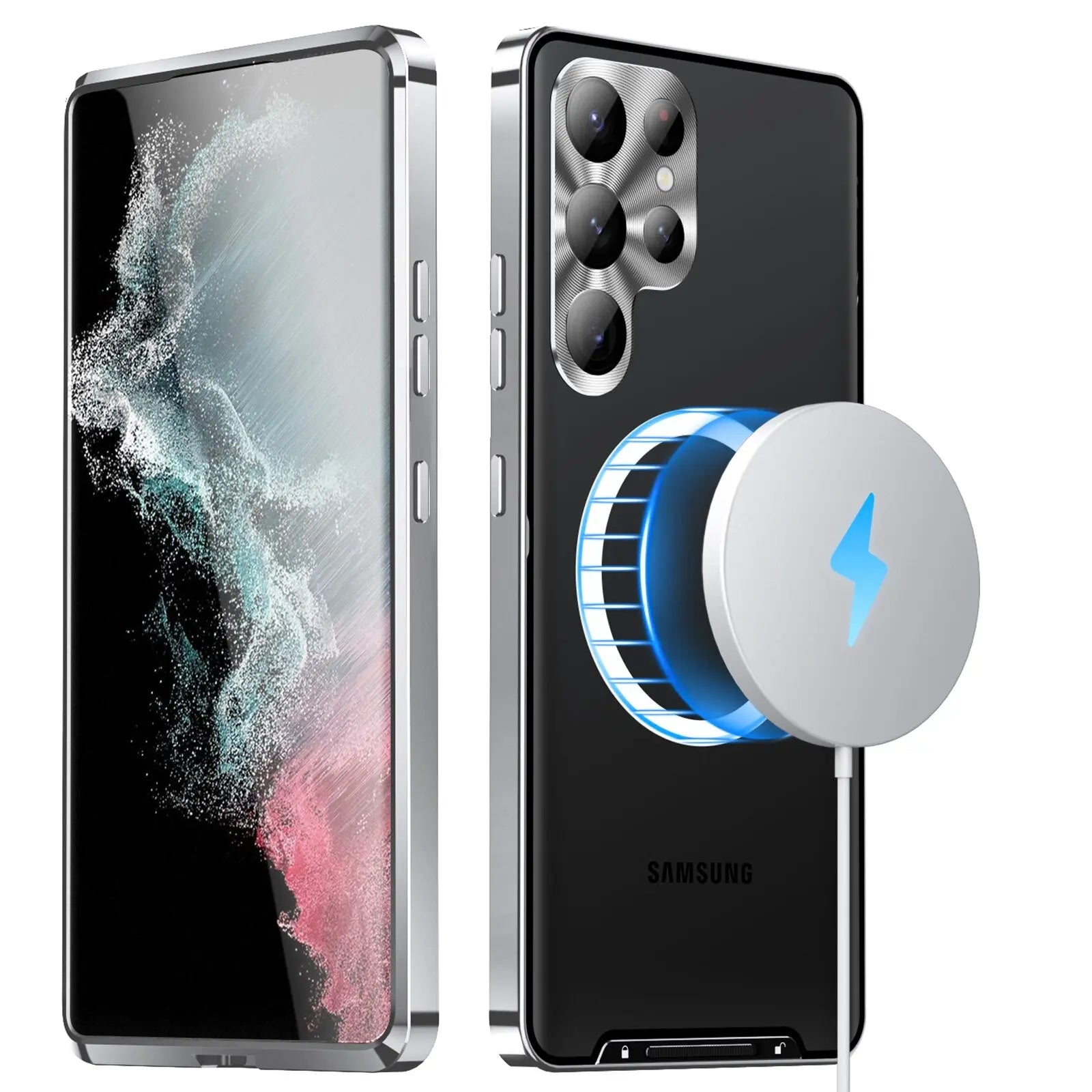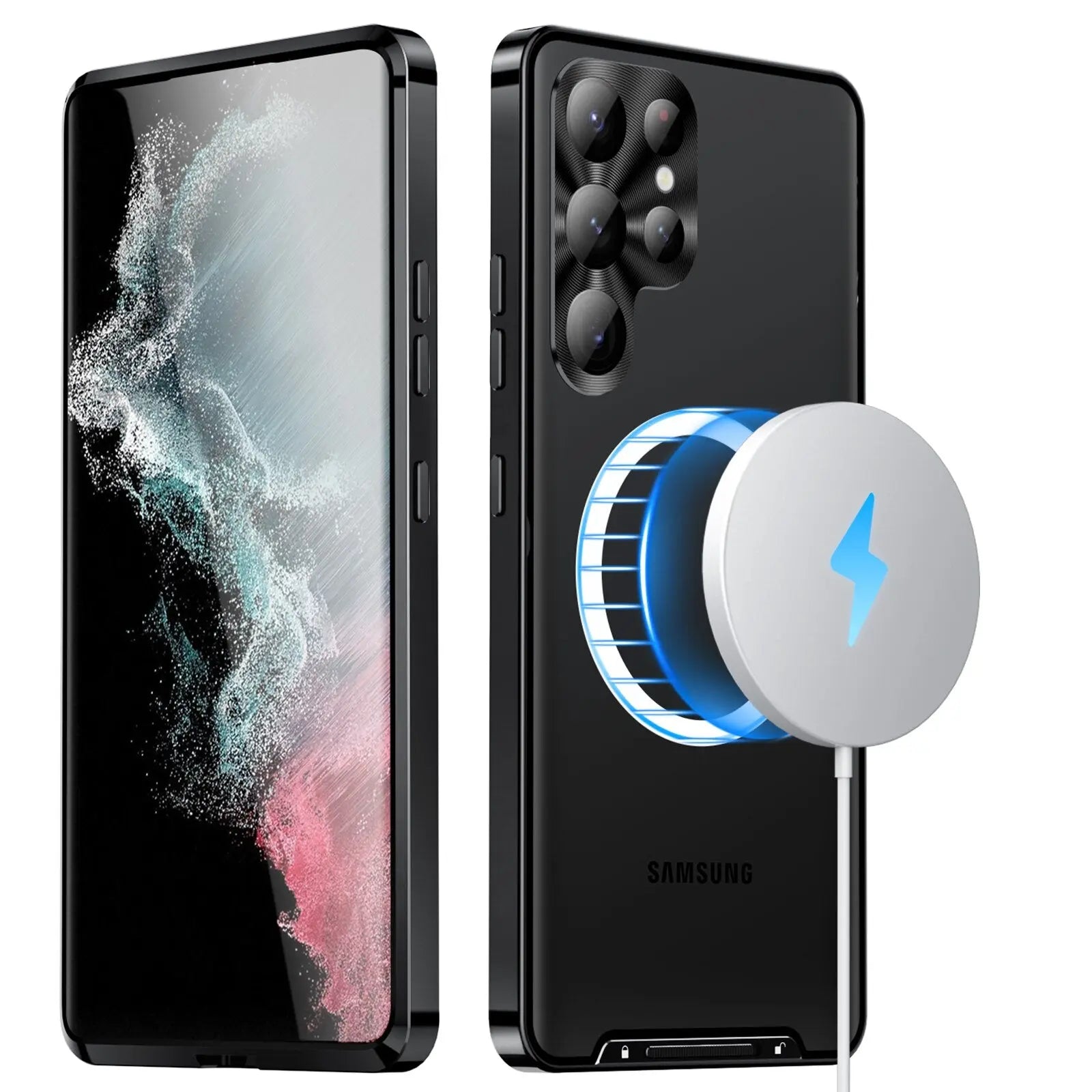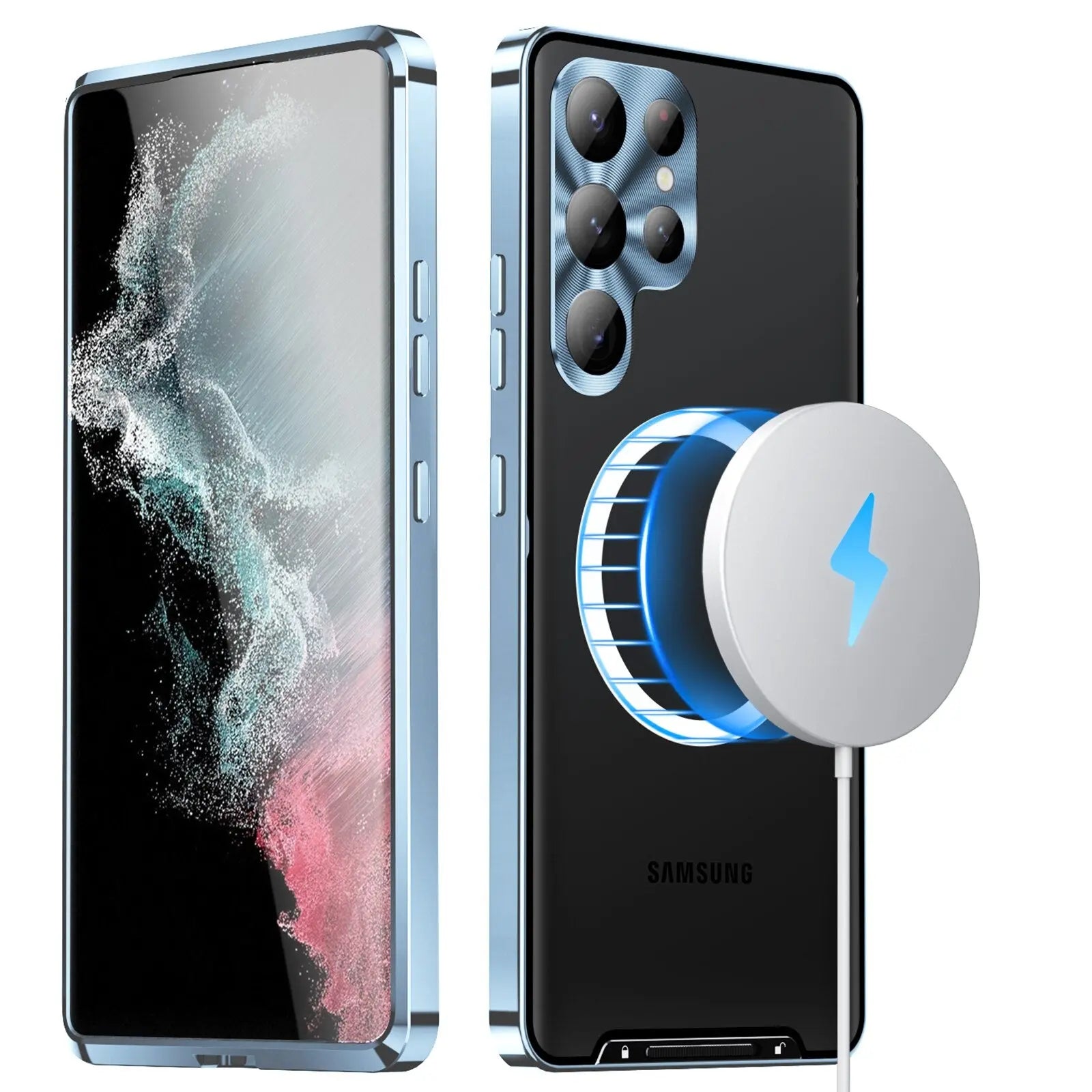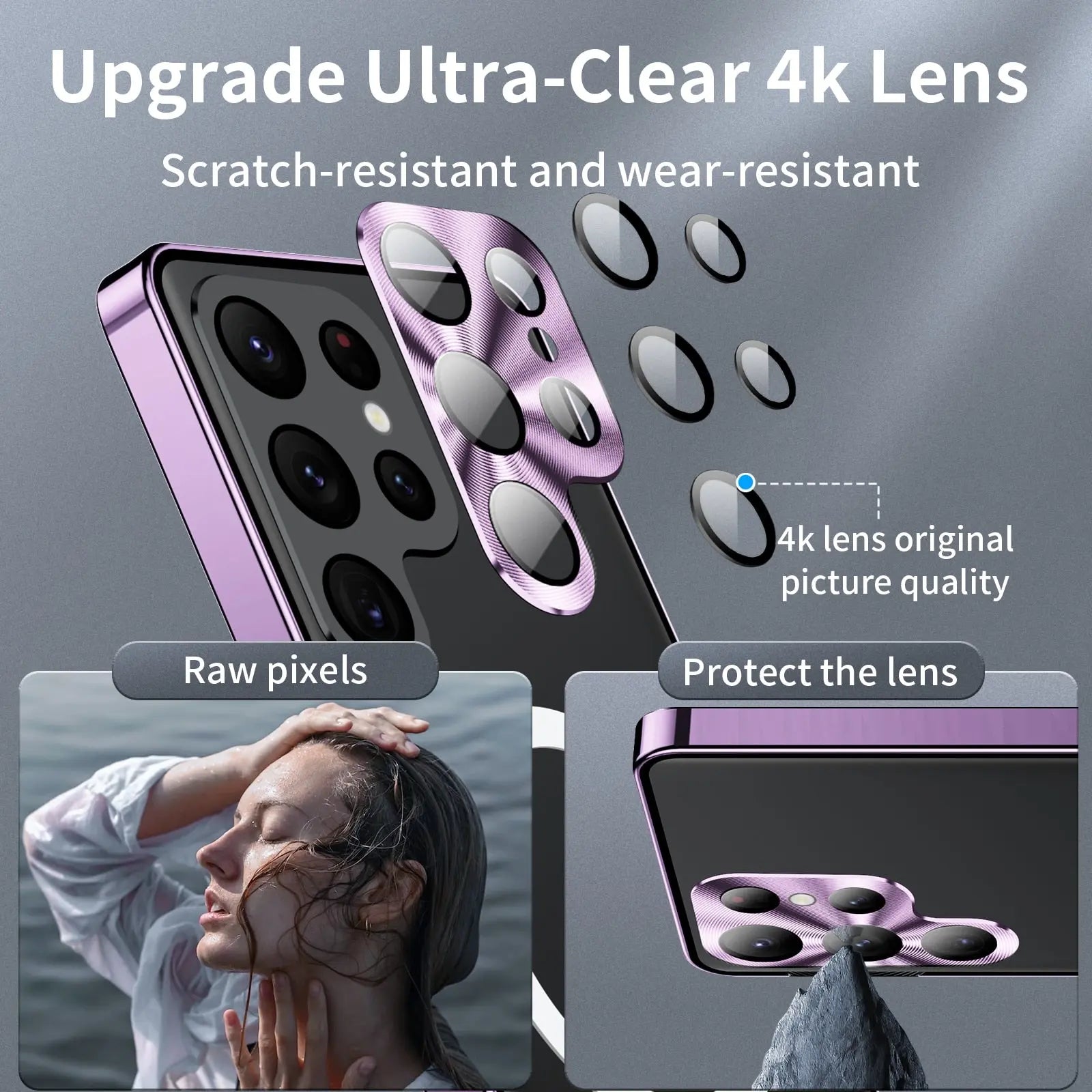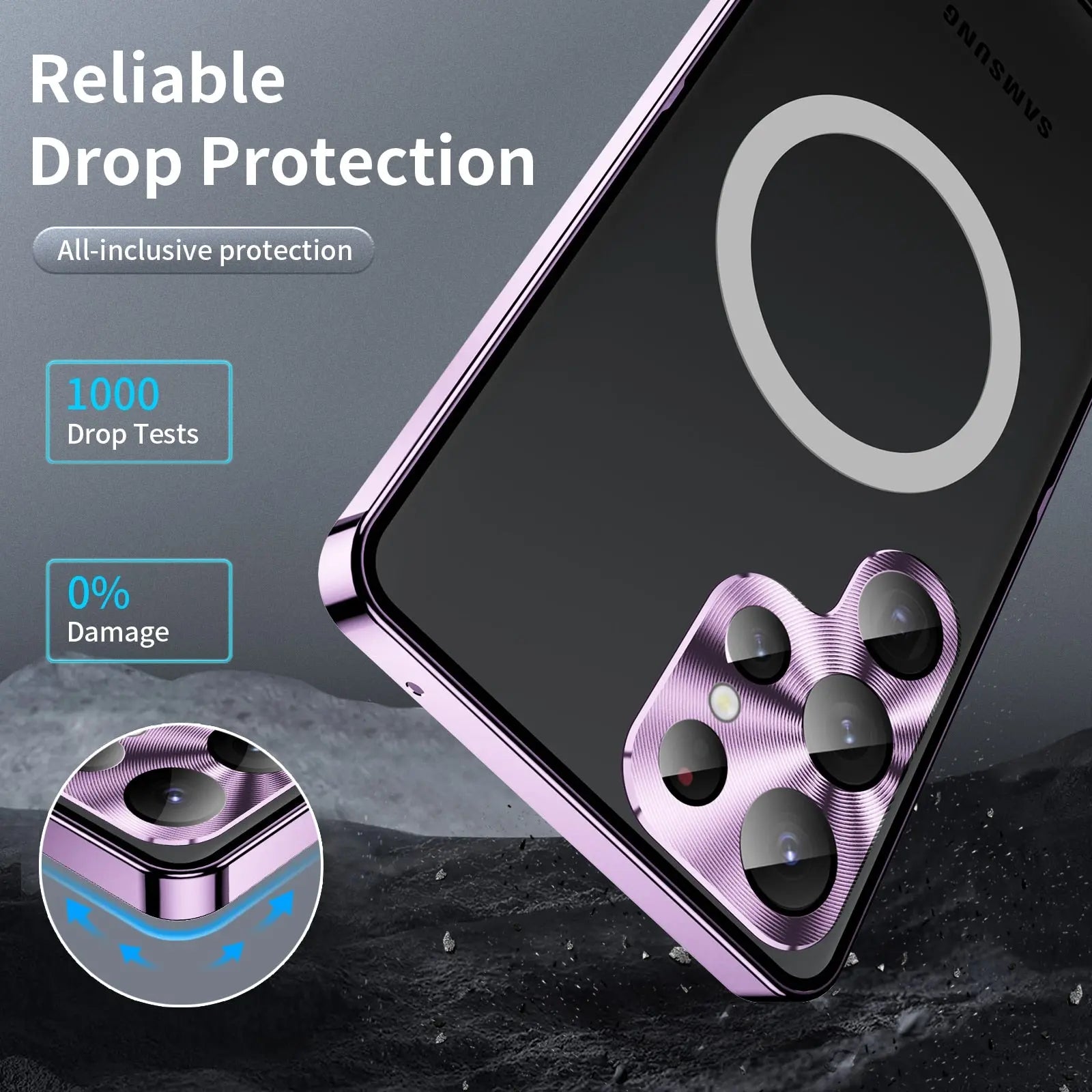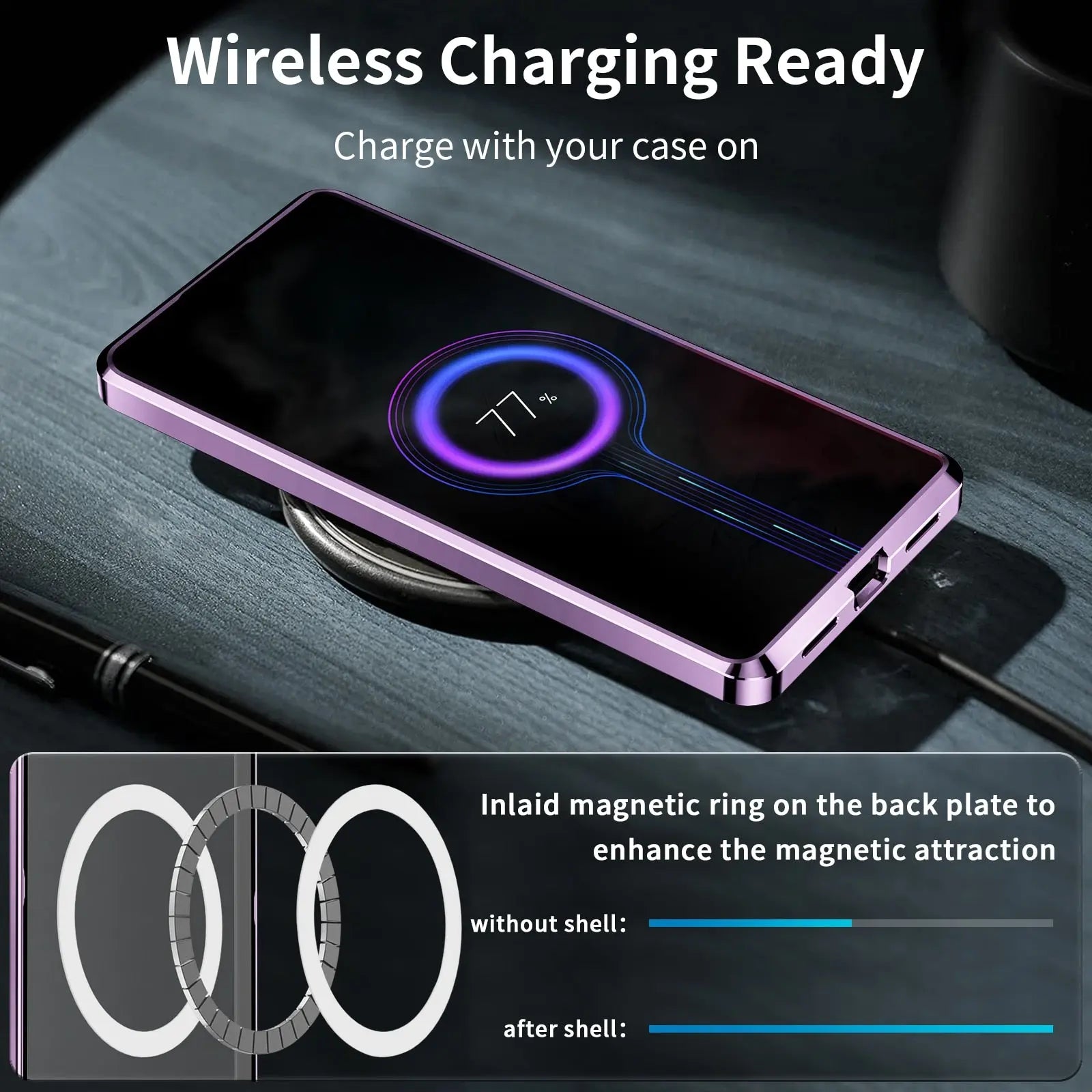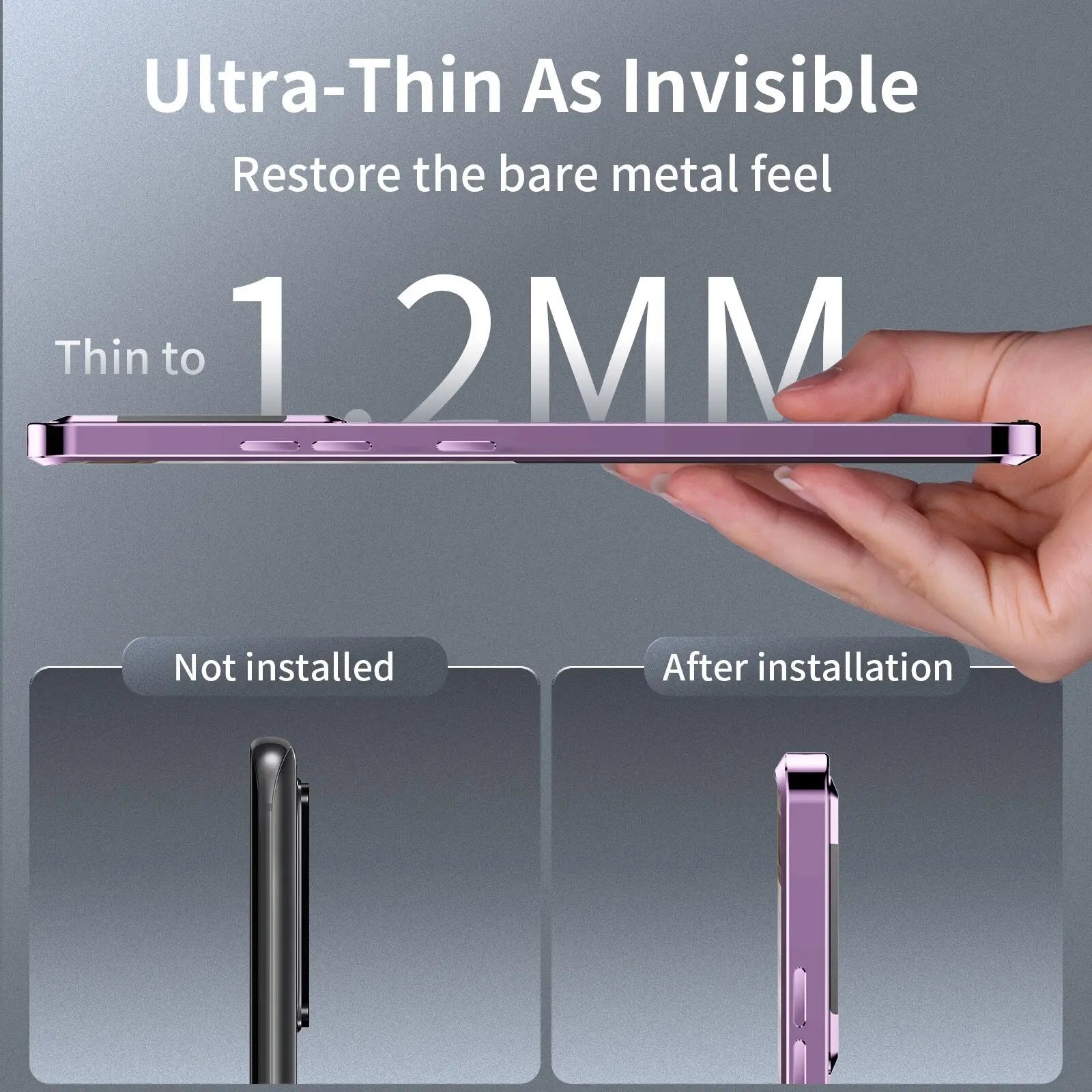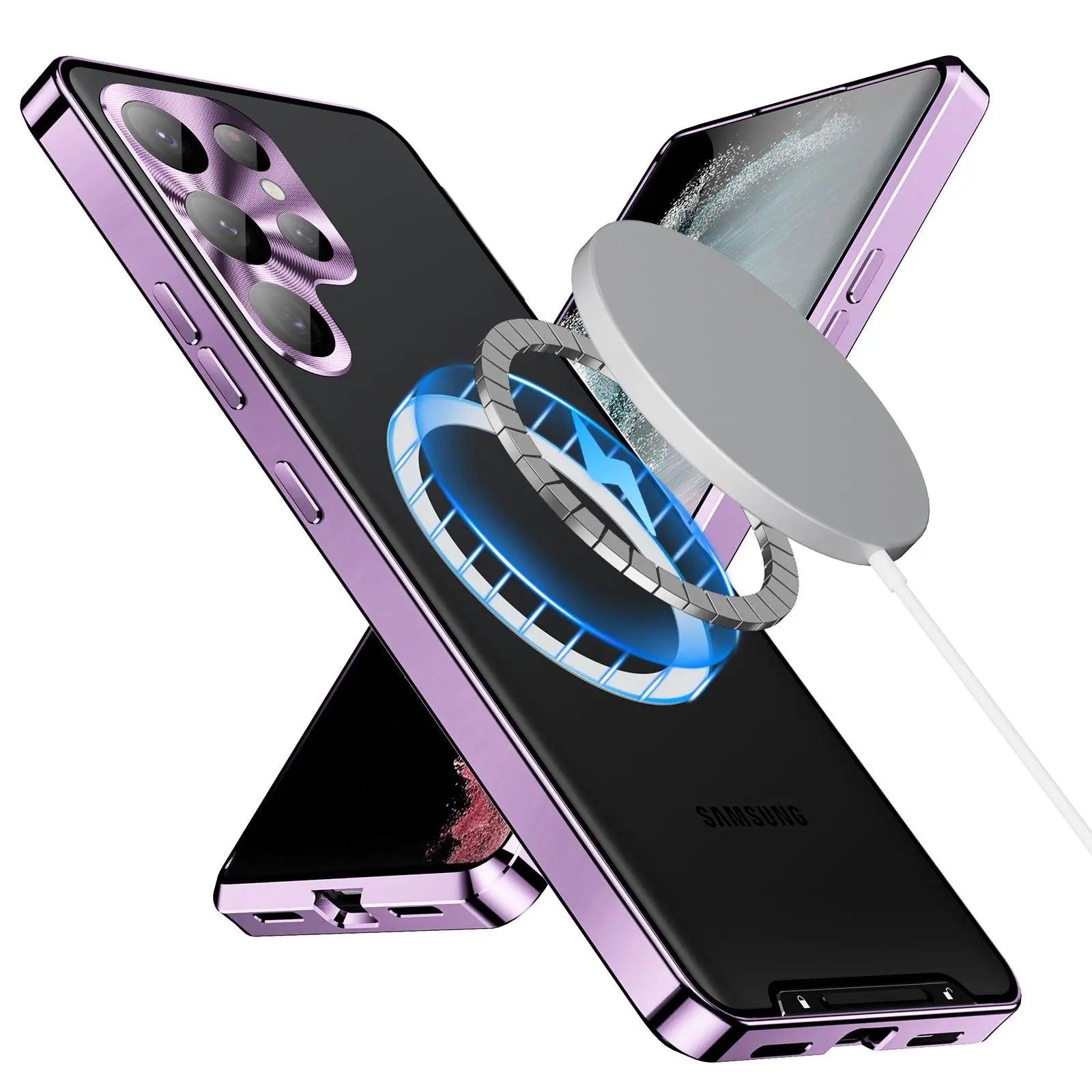 Pinnacle Metal Frosted Magnetic Charging Case For Samsung Galaxy S23 Ultra
Sale price
$49.95
Regular price
$89.95
(/)
Brand: Pinnacle Luxuries
Description:
Introducing the Pinnacle Magnetic Charging Case for the Samsung Galaxy S23, the ultimate companion for seamless wireless charging and superior protection. This innovative phone case is designed to elevate your smartphone experience while providing exceptional functionality and style.
One of the standout features of this case is the magnetic ring, which enables effortless wireless charging. With a simple attachment to any compatible wireless charging pad, the magnetic ring securely holds your Samsung Galaxy S23 in place, ensuring a fast and reliable charge. Say goodbye to tangled cables and embrace the convenience of wireless power.
Protecting your camera lens is paramount, and this case takes it to the next level. Equipped with 4K lens protectors, specially designed to shield your camera lens from scratches, dust, and fingerprints, you can confidently capture stunning photos and videos. Preserve the clarity and quality of your camera lens while enjoying the peace of mind that comes with superior protection.
The Pinnacle Magnetic Charging Case not only excels in functionality but also dazzles with its sleek and stylish design. The frosted metal trim adds a touch of elegance, accentuating the premium aesthetics of your Samsung Galaxy S23. The ultra-thin profile ensures a slim and lightweight feel, without compromising on comprehensive protection.
Crafted with meticulous precision, this case offers a perfect fit with precise cutouts for easy access to all ports, buttons, and features of your phone. Charge your device, adjust the volume, and connect accessories effortlessly. The case also provides a comfortable grip, allowing you to hold your phone securely in your hand.
In addition to its functional and stylish features, this phone case is built to last. Made from high-quality materials, it offers durability and long-lasting performance, protecting your Samsung Galaxy S23 against everyday wear and tear.
Upgrade your charging experience with the Pinnacle Magnetic Charging Case for the Samsung Galaxy S23. Enjoy the convenience of wireless charging, the enhanced protection of 4K lens protectors, and the exquisite design that adds a touch of sophistication to your device. Experience the perfect fusion of style and functionality with this exceptional phone case.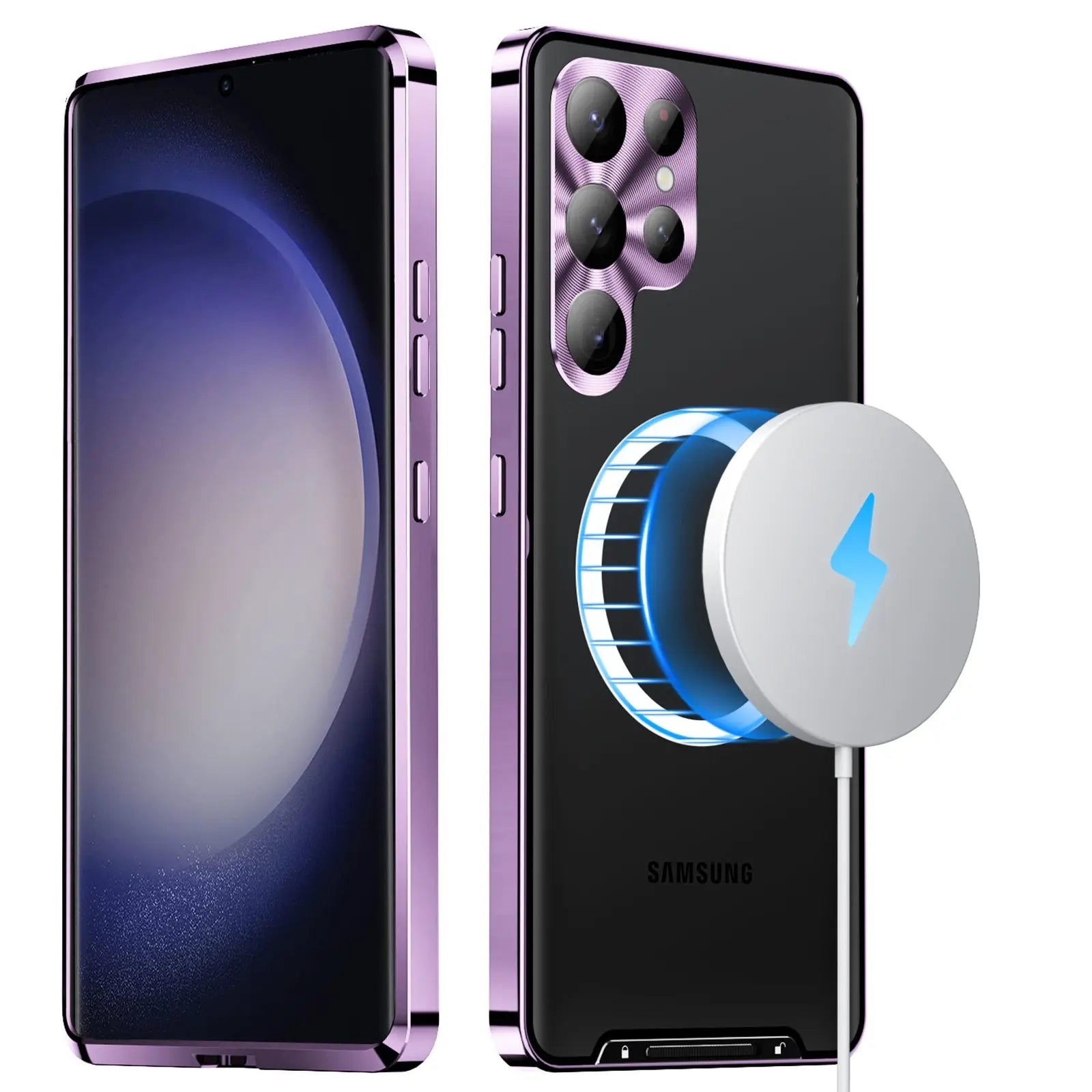 Pinnacle Metal Frosted Magnetic Charging Case For Samsung Galaxy S23 Ultra
Sale price
$49.95
Regular price
$89.95
Choose options