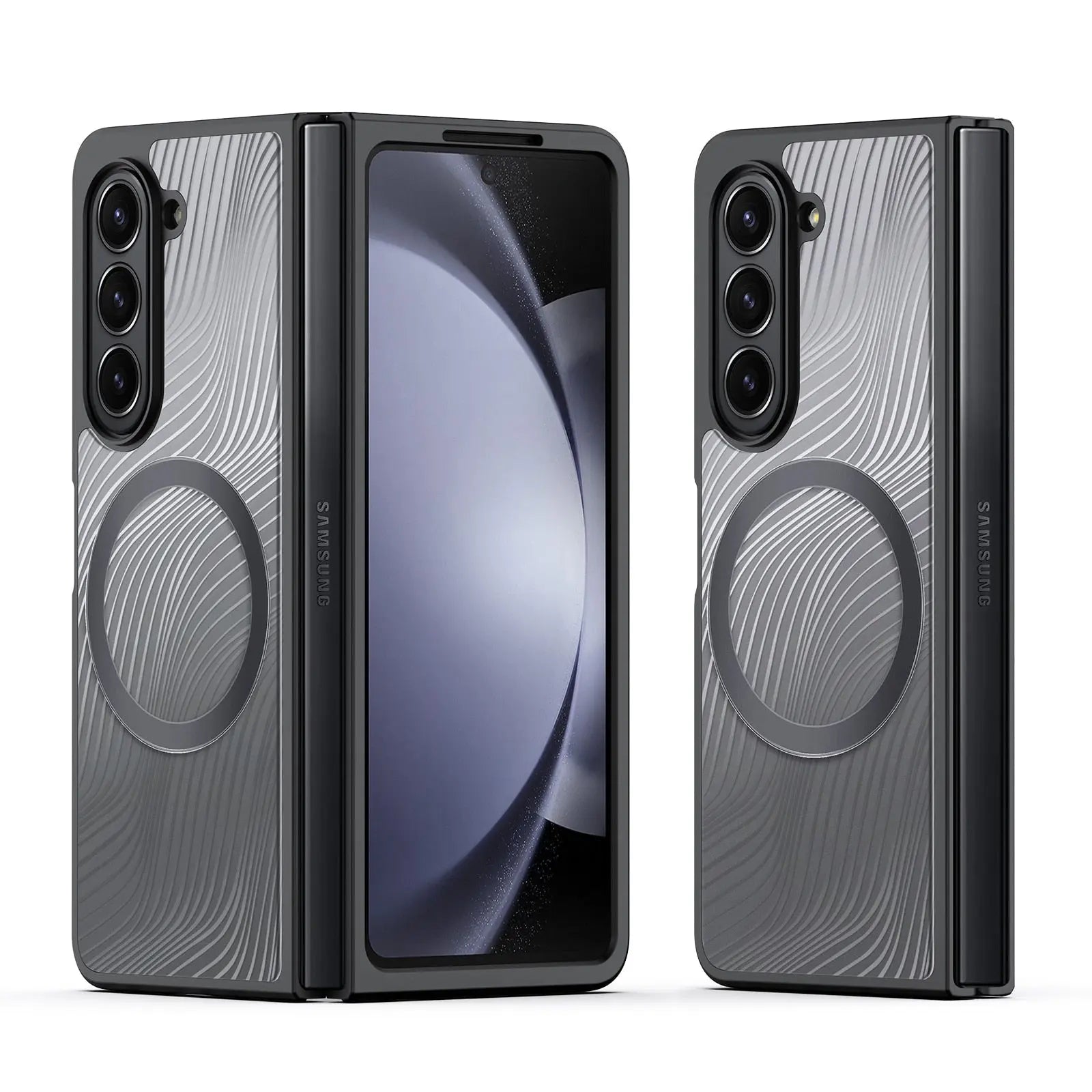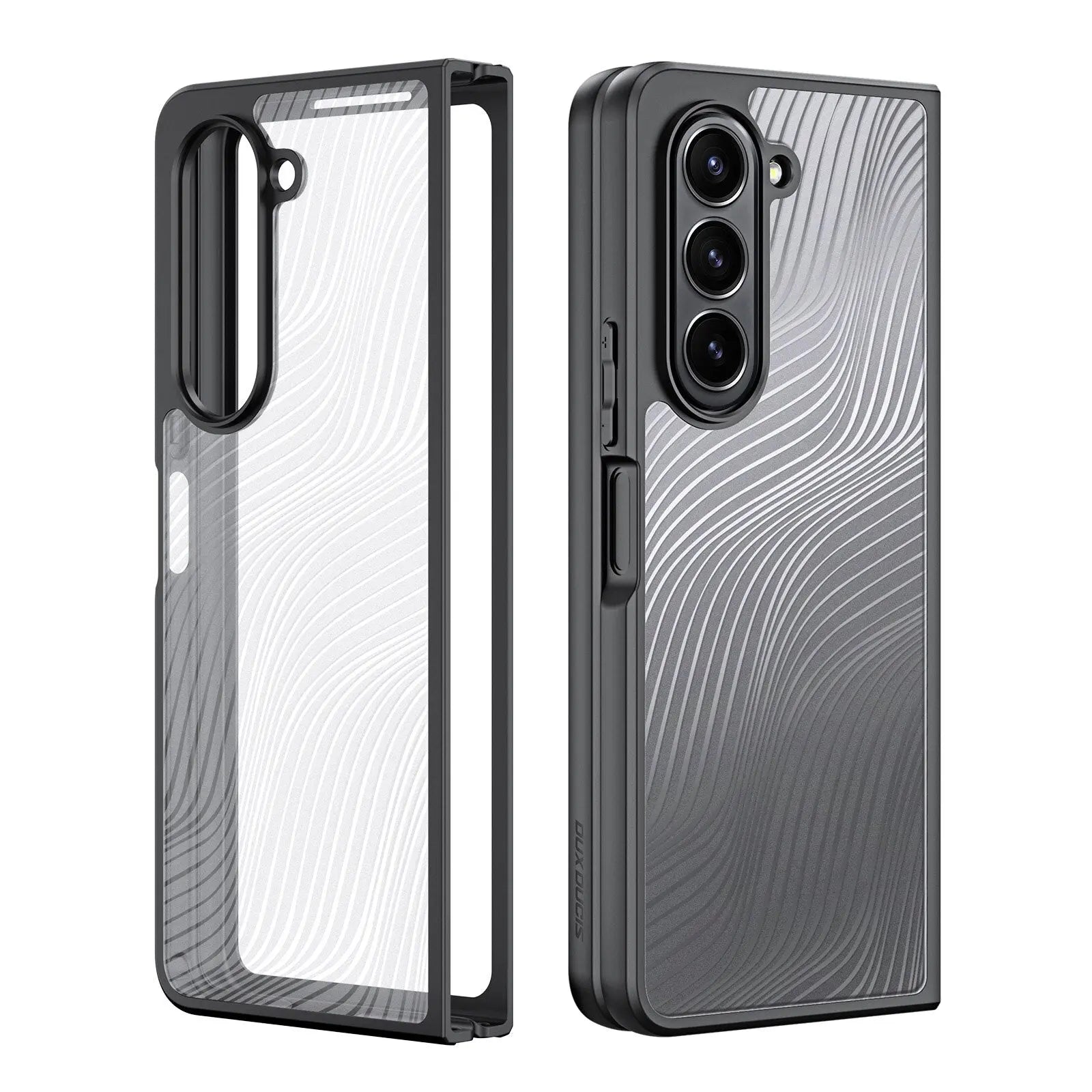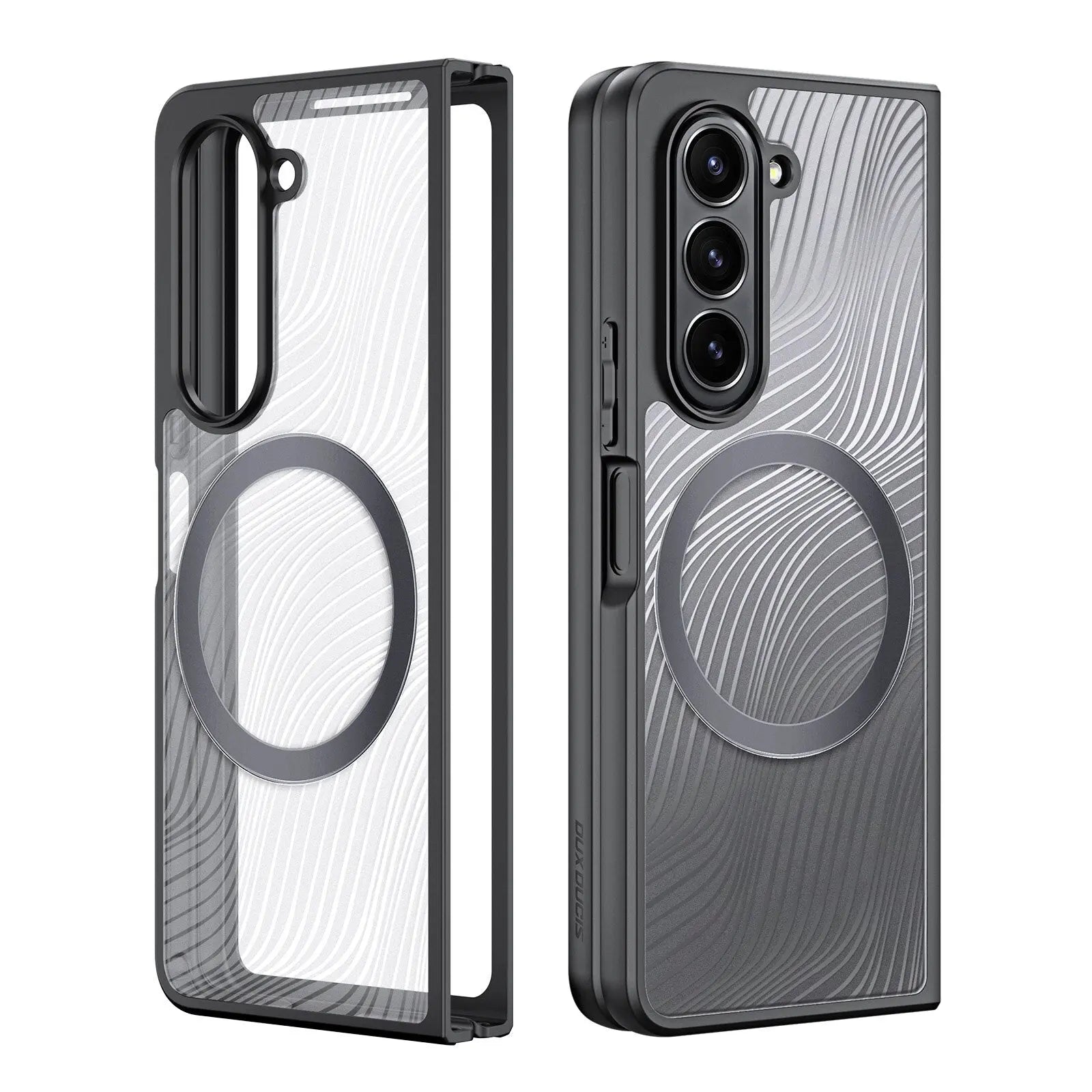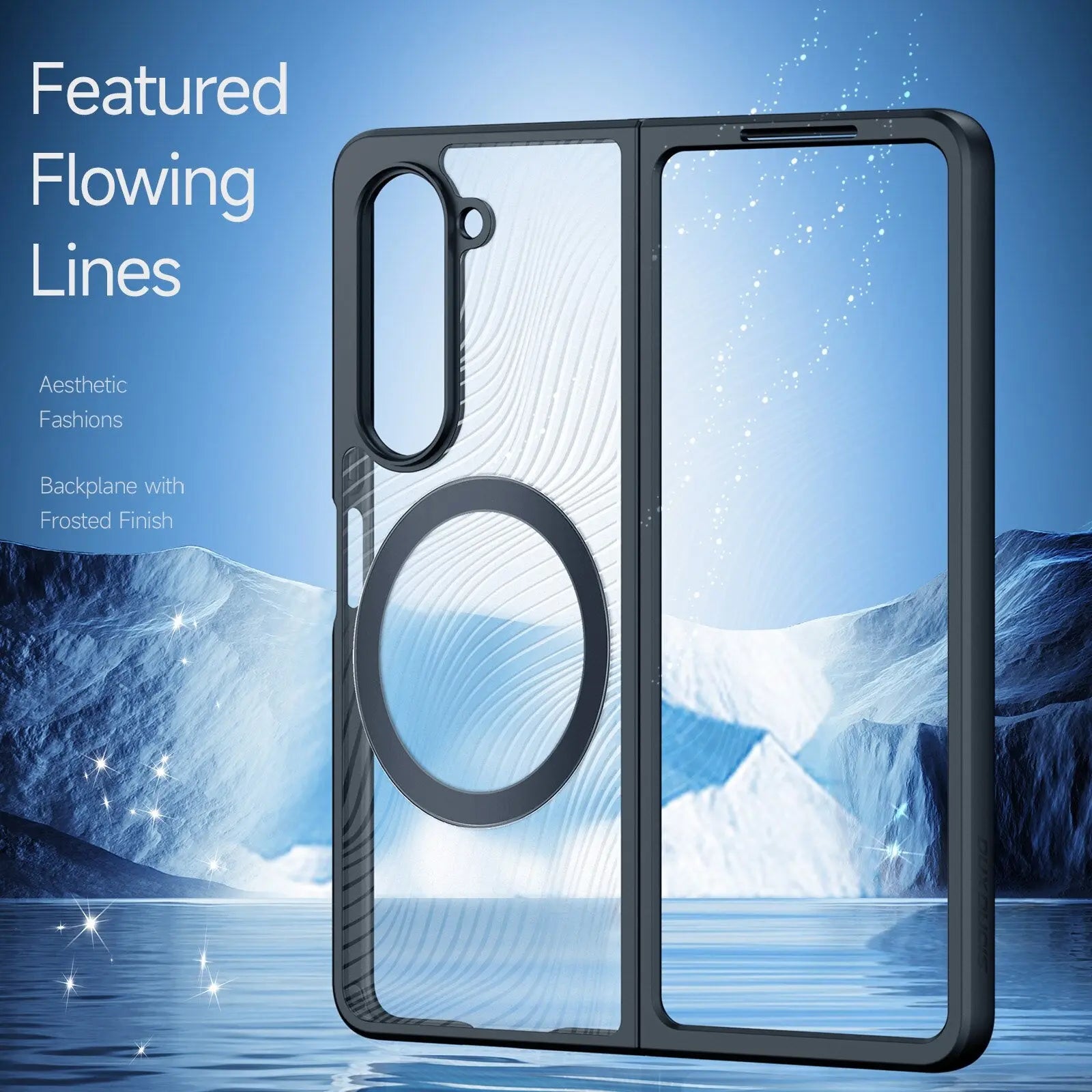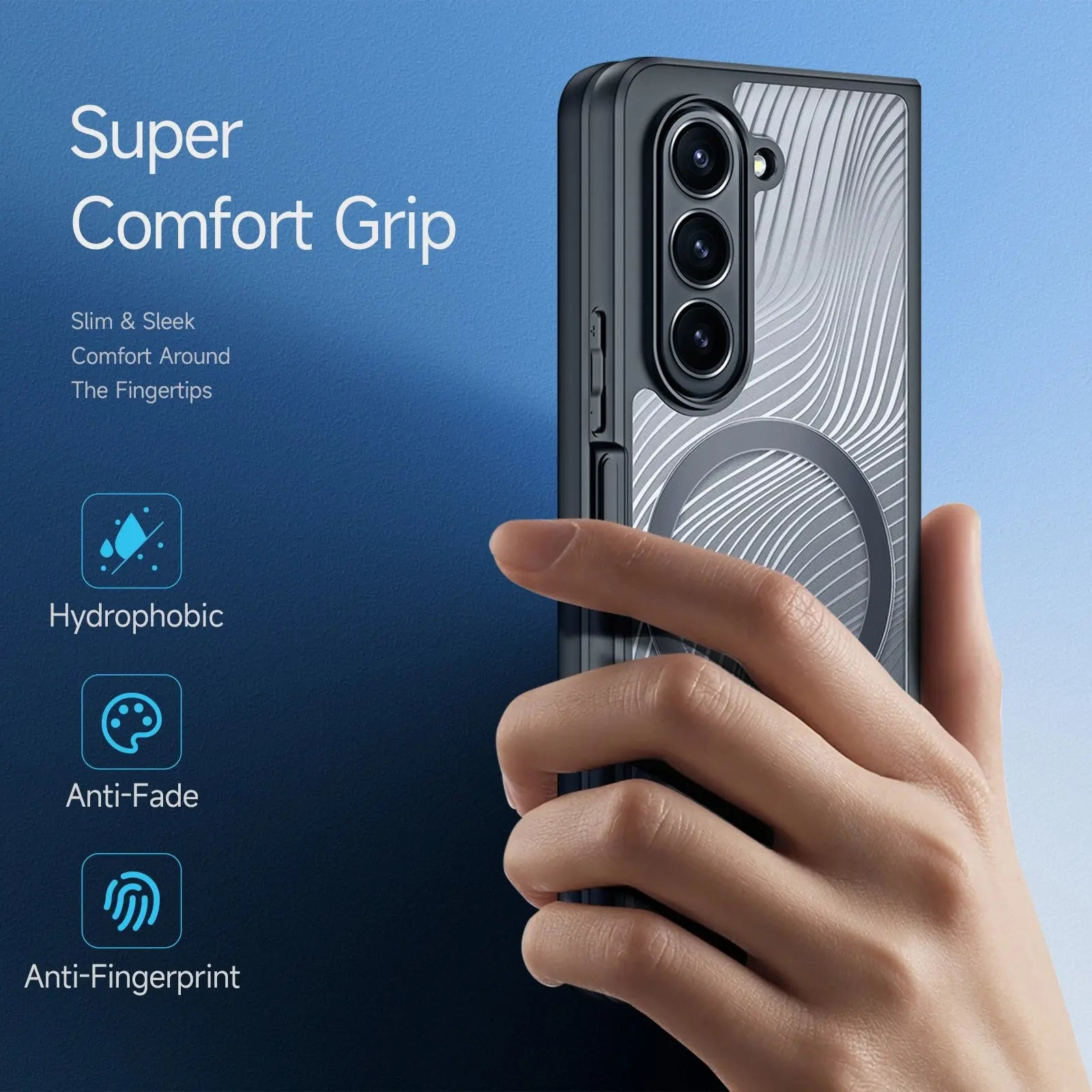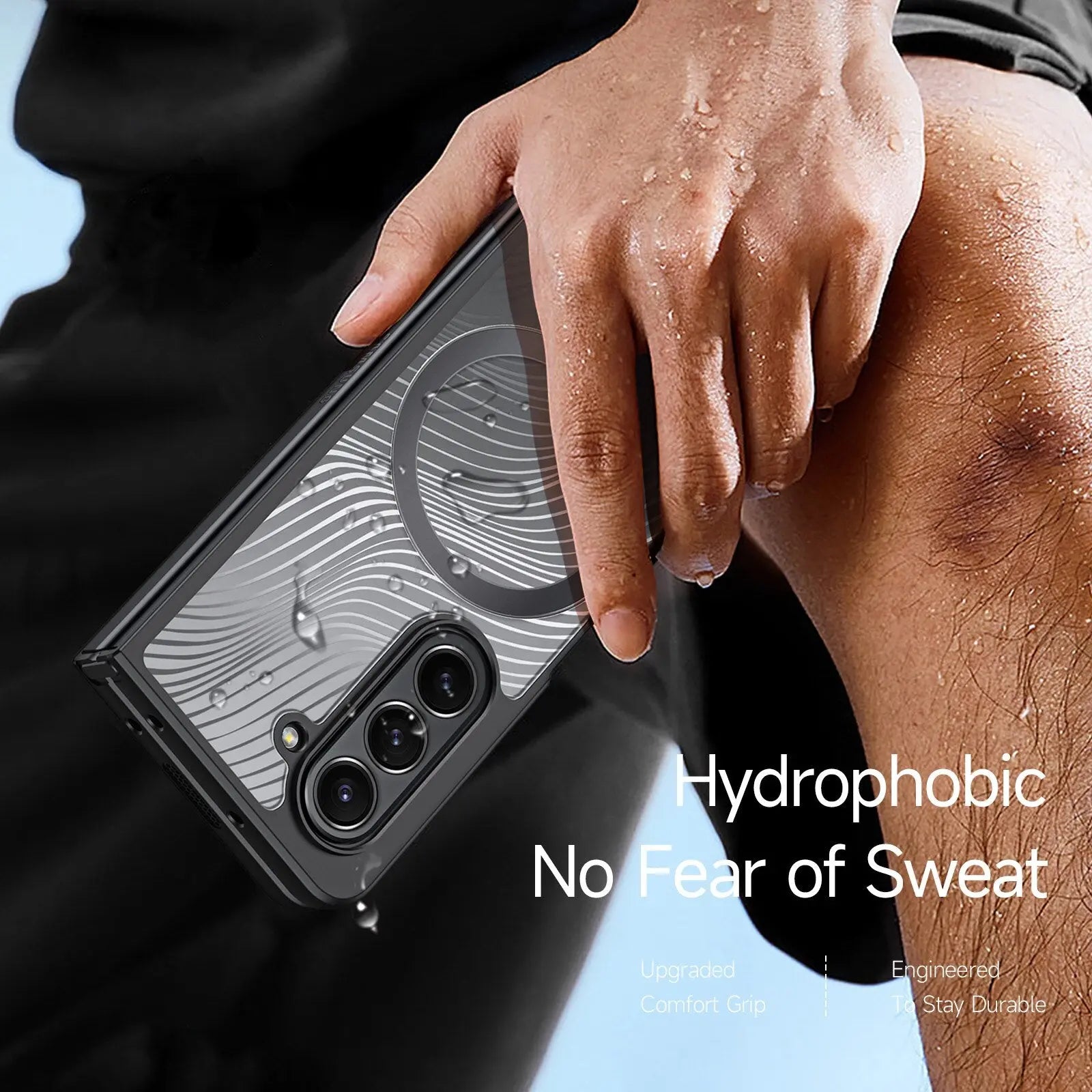 MagSlim Samsung Case For Galaxy Z Fold 5
Sale price
$44.95
Regular price
$69.95
(/)
Product Name: MagSlim™ Samsung Galaxy Z Fold 5 Phone Case - Sleek Design with MagSafe Charging Compatibility
Description: Introducing the MagSlim™ Samsung Galaxy Z Fold 5 Phone Case - a perfect harmony of style and innovation. This cutting-edge phone case is engineered with MagSafe charging compatibility, allowing you to charge your device effortlessly, while its sleek design adds a touch of elegance to your Samsung Galaxy Z Fold 5.
Sleek and Elegant Design: Elevate your device's aesthetics with the MagSlim™ case. Its sleek design perfectly complements the premium look of your Samsung Galaxy Z Fold 5, adding a touch of sophistication to your everyday carry.
MagSafe Charging Compatible: Embrace the convenience of MagSafe charging with our MagSlim™ case. Experience effortless and efficient wireless charging, making it easier than ever to keep your Samsung Galaxy Z Fold 5 powered up.
Lightweight and Slim Profile: Enjoy the perfect balance of protection and convenience. The MagSlim™ case boasts a lightweight and slim profile, ensuring a comfortable grip and easy handling without adding unnecessary bulk.
Precision Fit and Easy Access: Experience seamless interactions with your device, thanks to the precise cutouts and responsive buttons of the MagSlim™ case. Enjoy hassle-free access to all features and functionalities.
Durable and Reliable: Crafted from premium materials, the MagSlim™ case stands as a reliable shield for your Samsung Galaxy Z Fold 5. Trust in its durability to keep your device safe in every situation.
Easy Installation and Removal: Our case is designed for user-friendliness. Installing or removing the MagSlim™ case is a breeze, so you can protect or change your phone's look in seconds.
Wireless Charging Efficiency: Charge your Samsung Galaxy Z Fold 5 with ease. The MagSlim™ case ensures optimal efficiency during wireless charging, keeping your device ready for action.
Discover the MagSlim™ Samsung Galaxy Z Fold 5 Phone Case and unlock a world of sleek style and innovative technology. Experience the luxury of effortless charging and the confidence of reliable protection for your Samsung Galaxy Z Fold 5.
Indulge in the MagSlim™ case today and elevate your smartphone experience with Pinnacle Luxuries. Embrace the fusion of elegance and innovation while keeping your device safeguarded and fully charged at all times.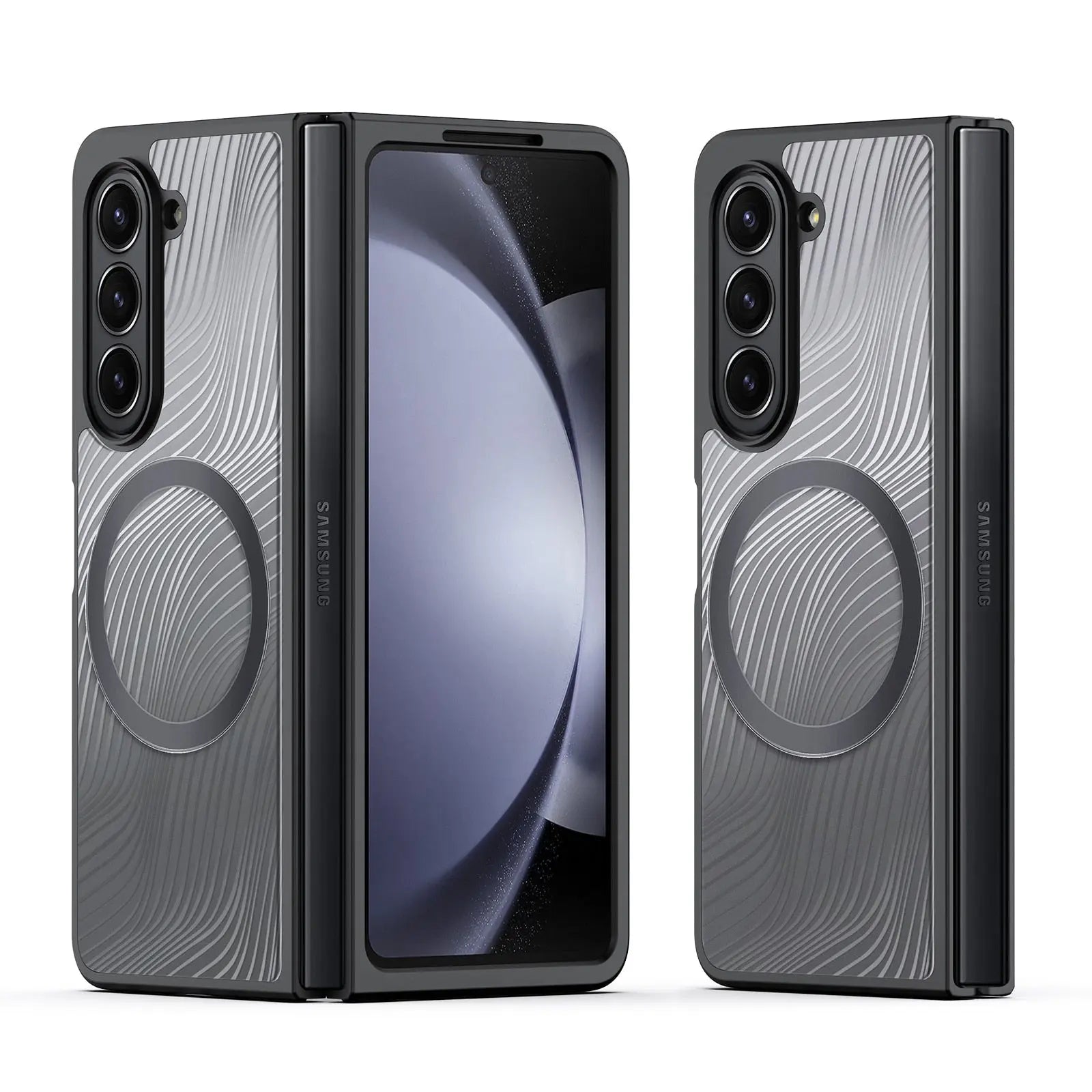 MagSlim Samsung Case For Galaxy Z Fold 5
Sale price
$44.95
Regular price
$69.95
Choose options