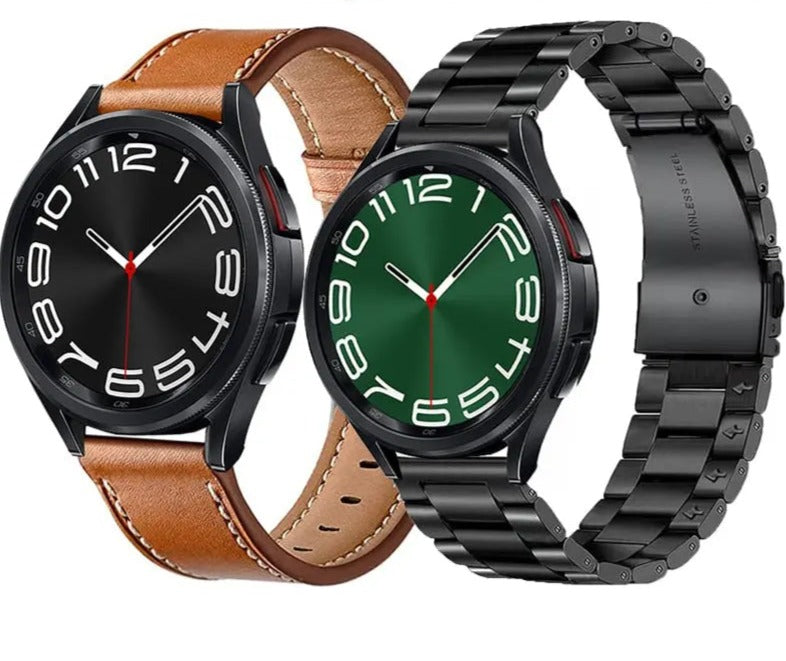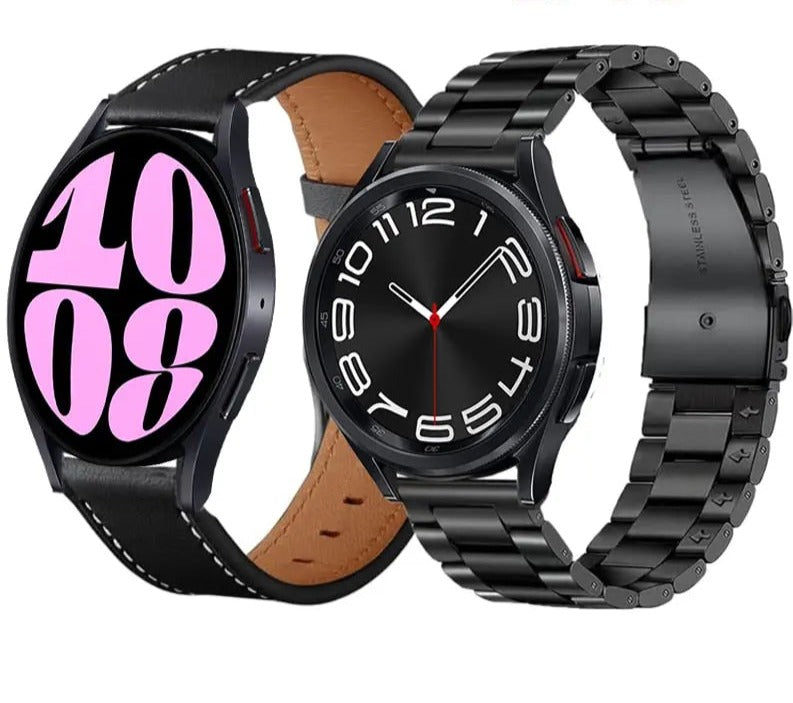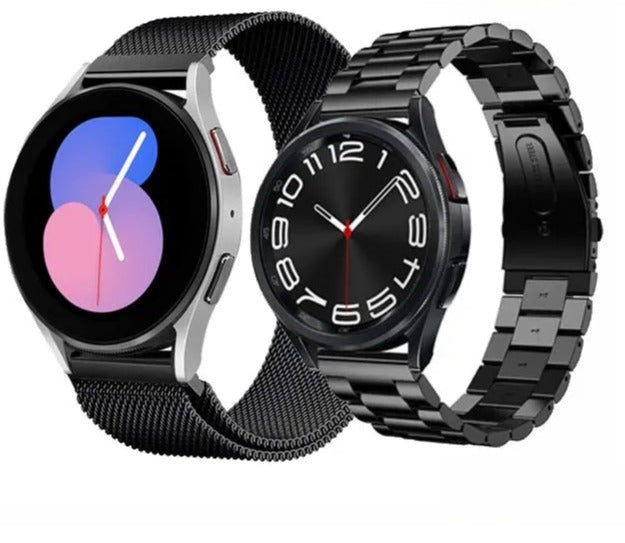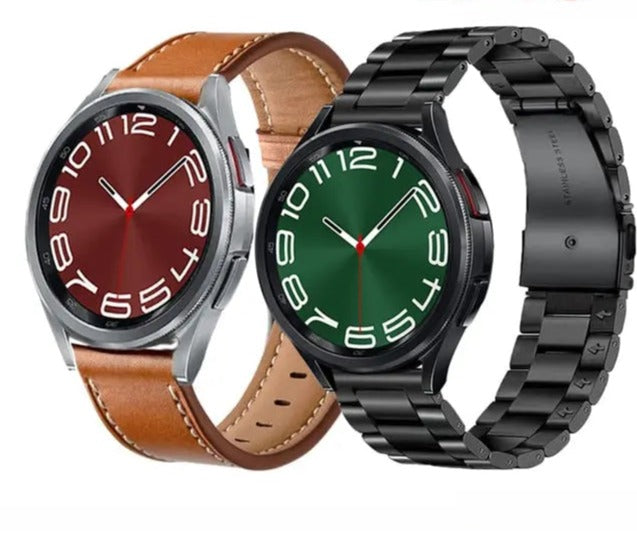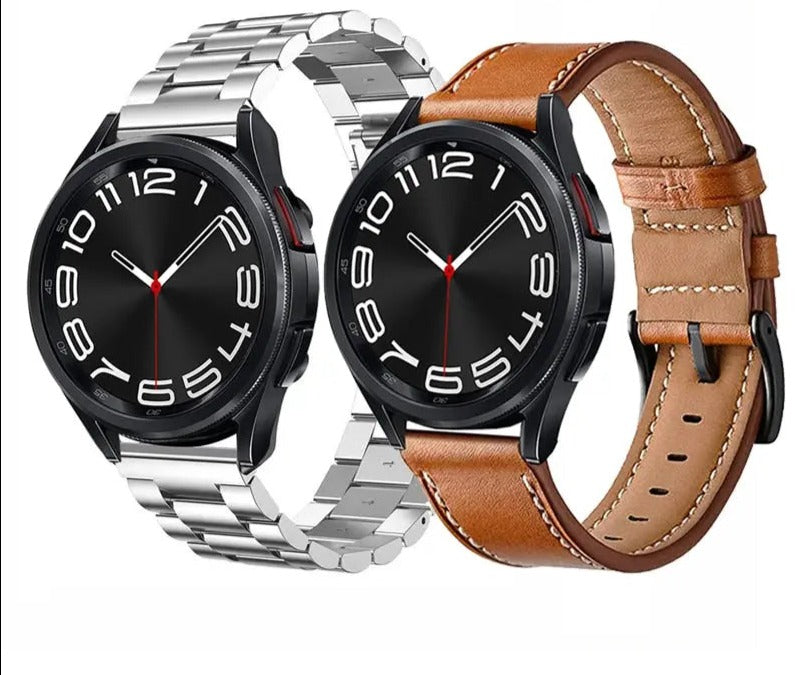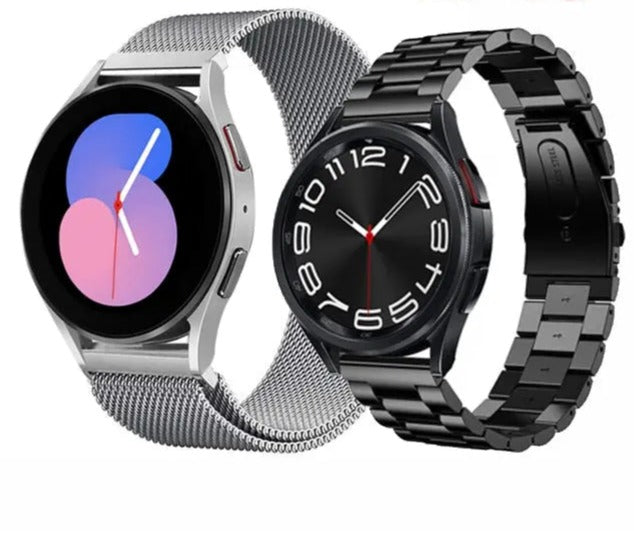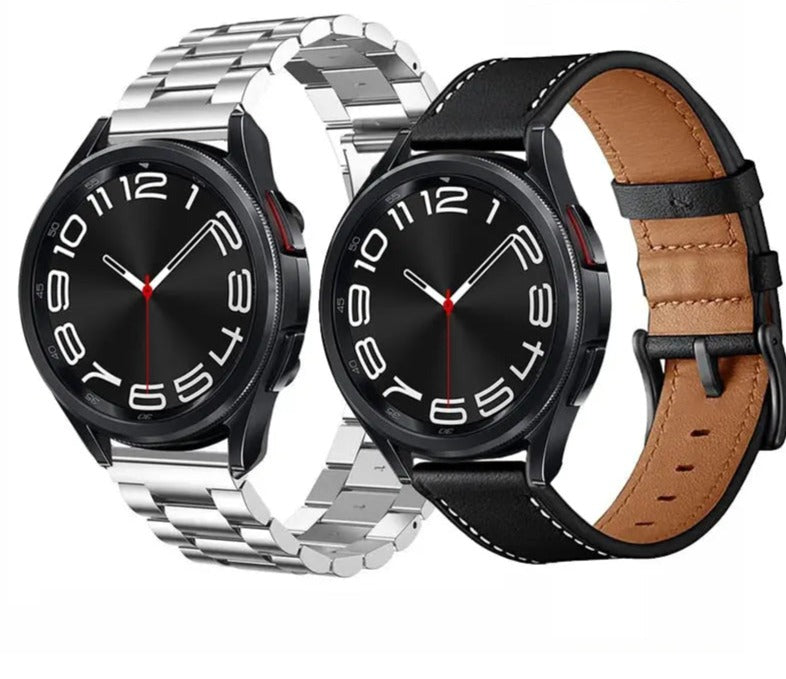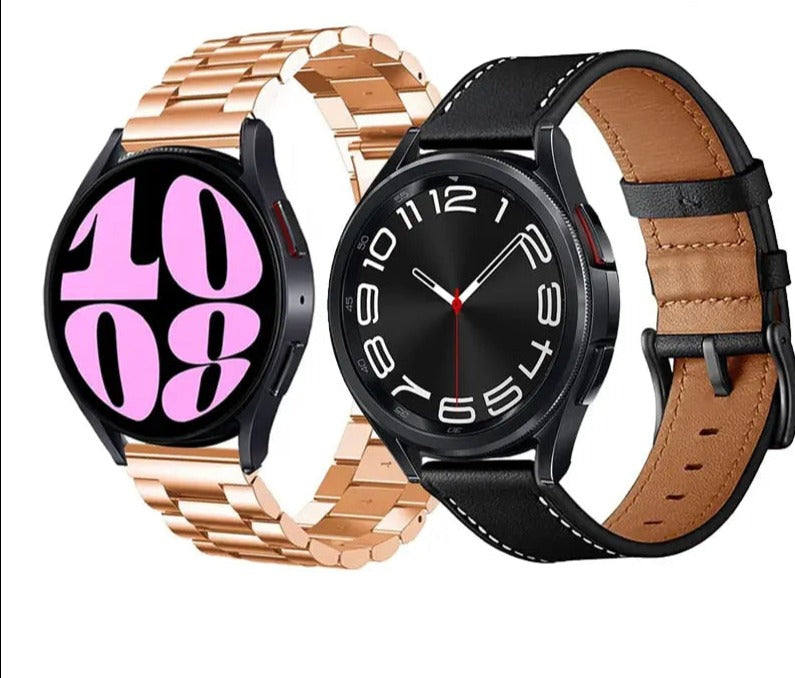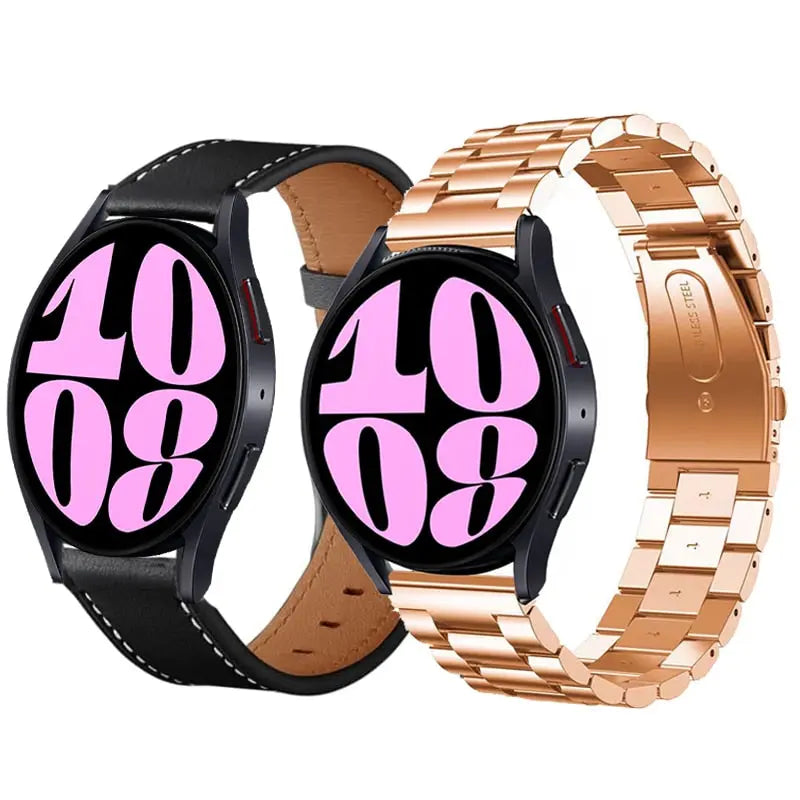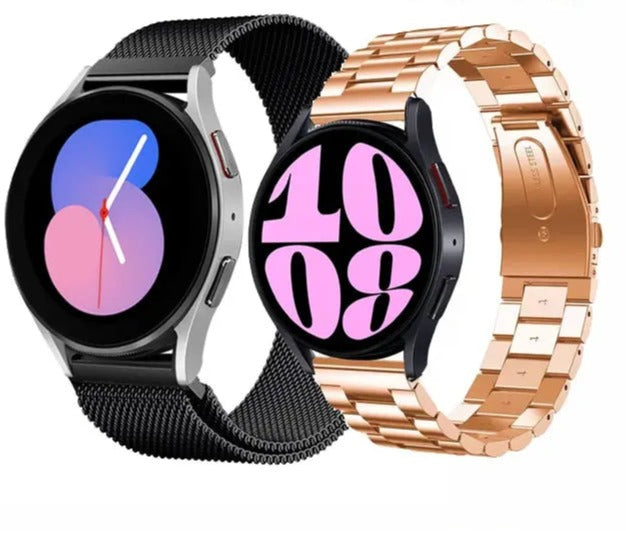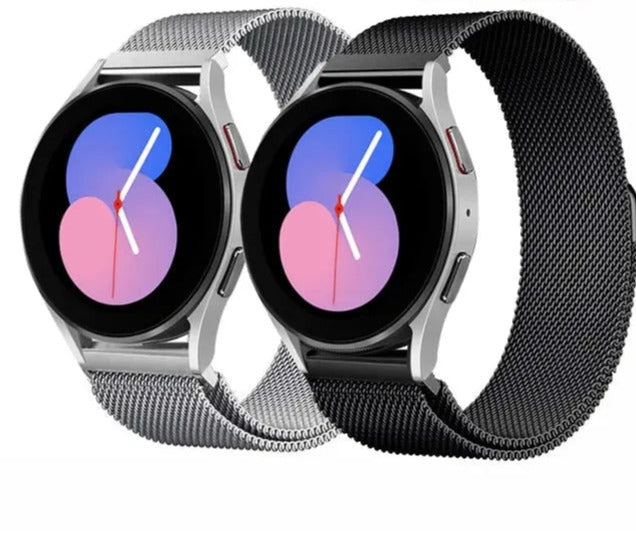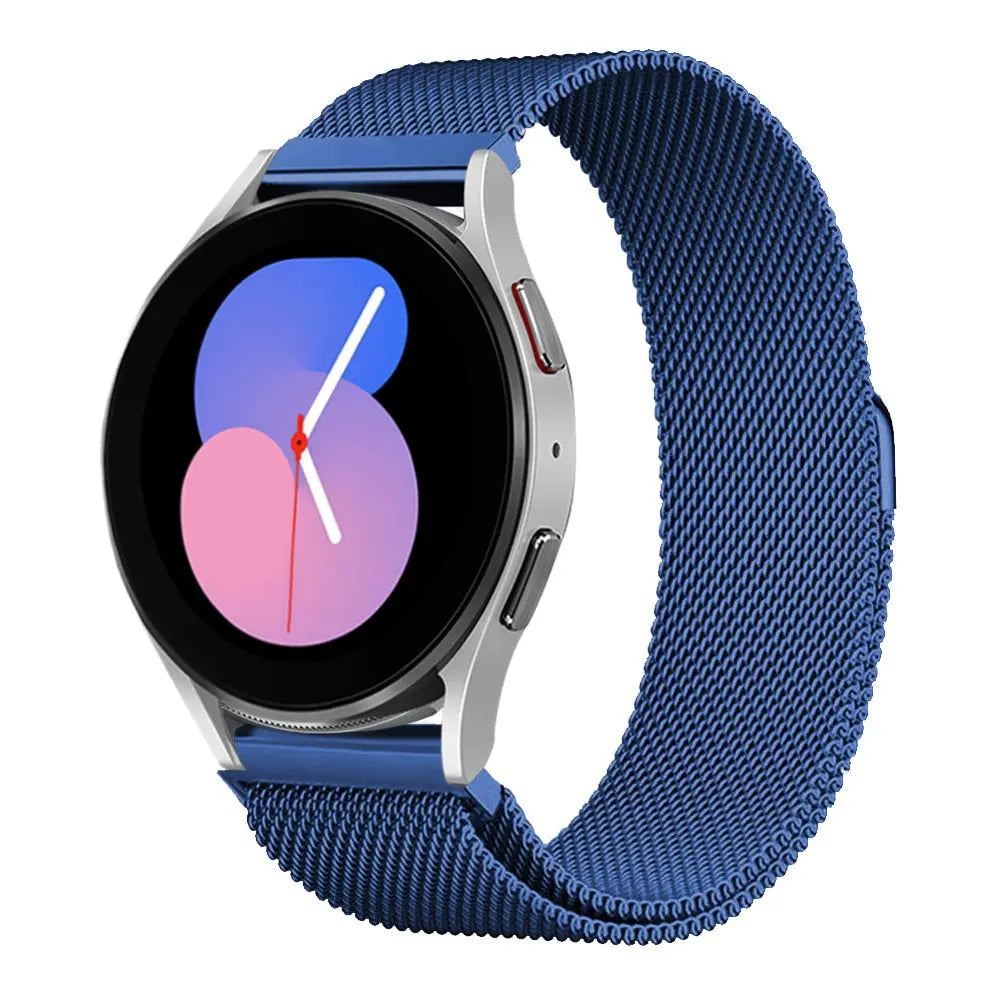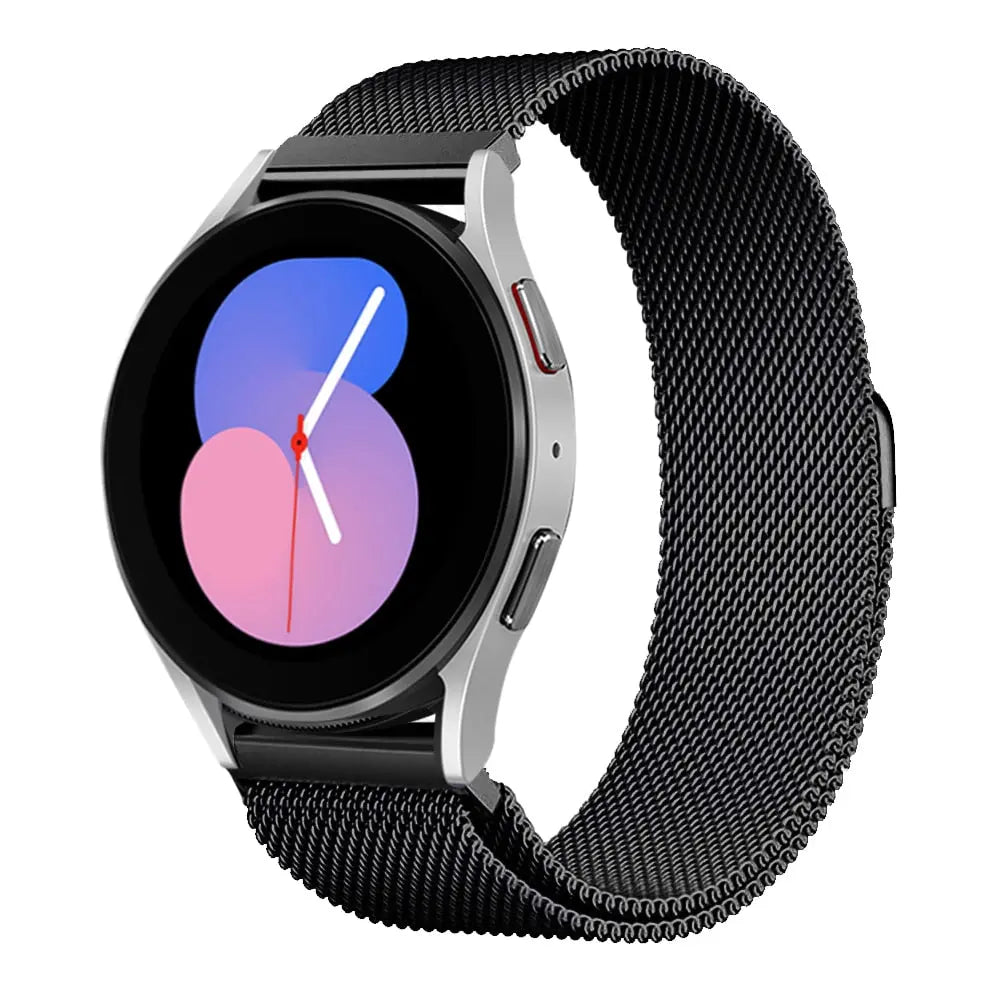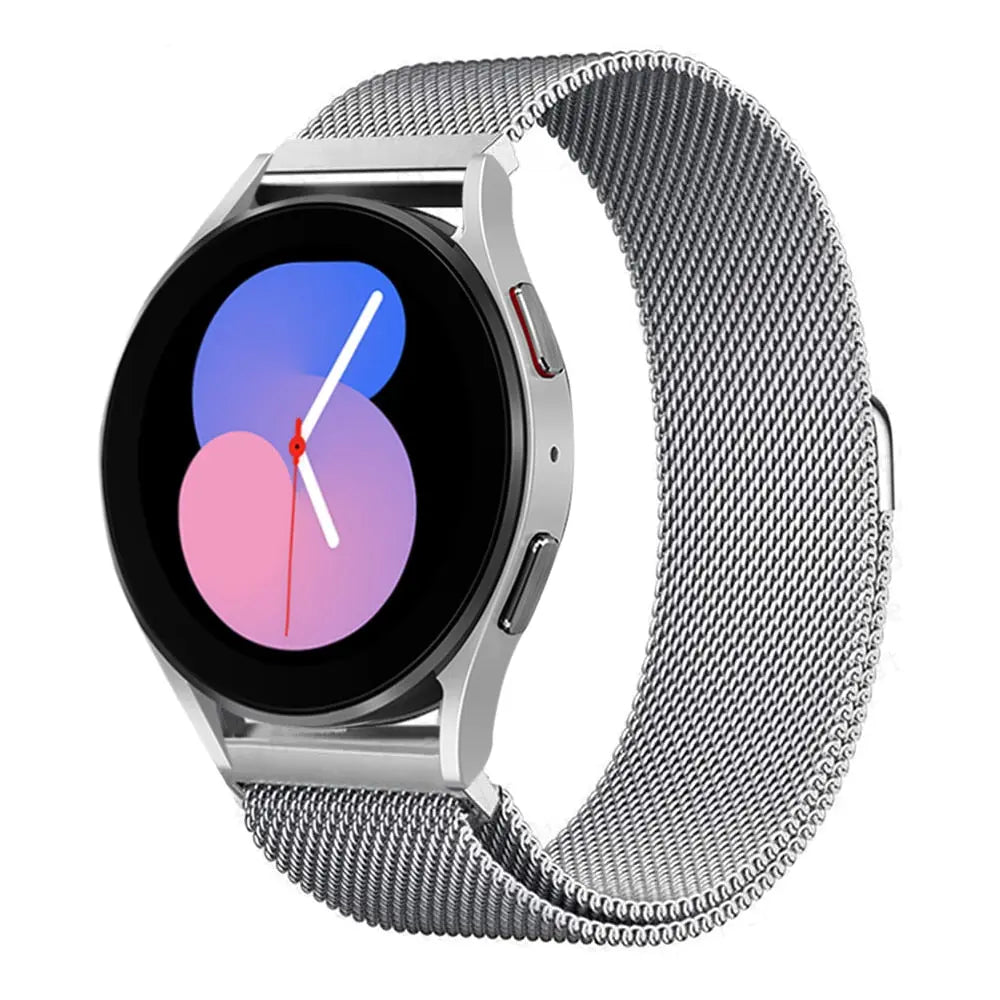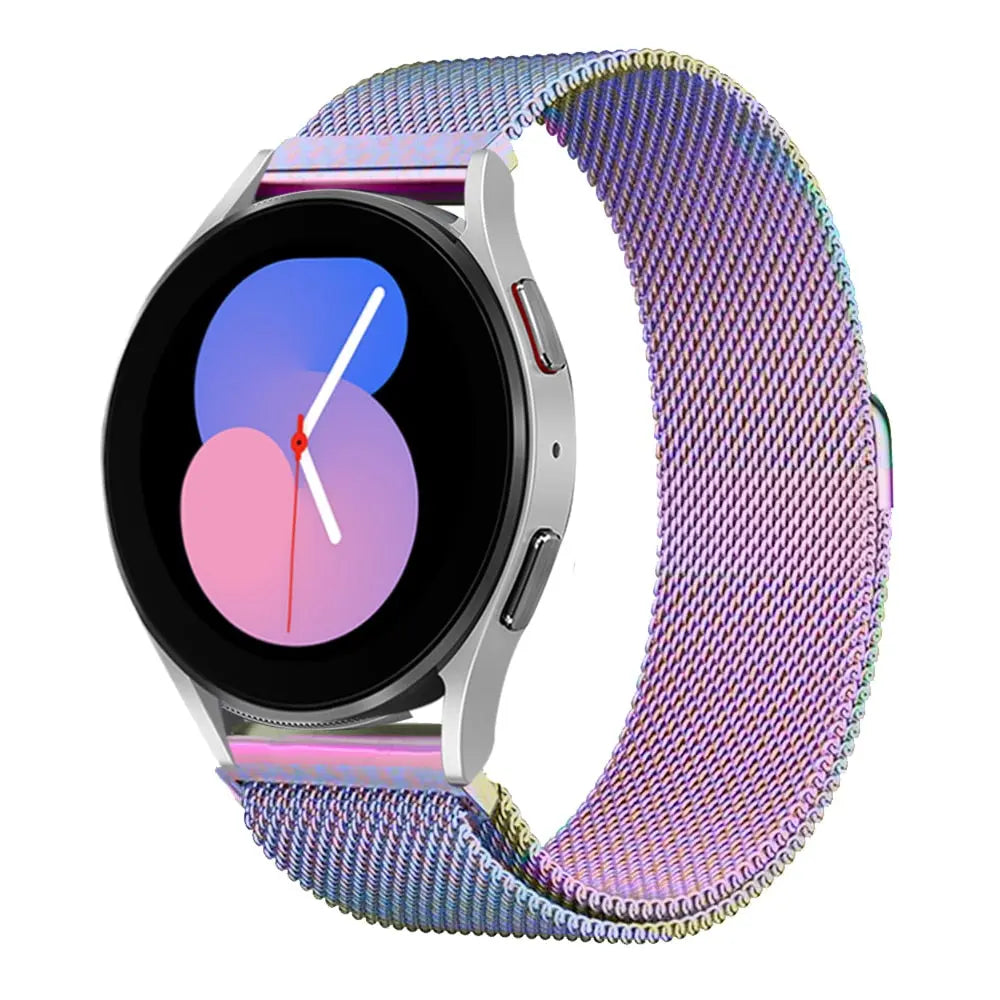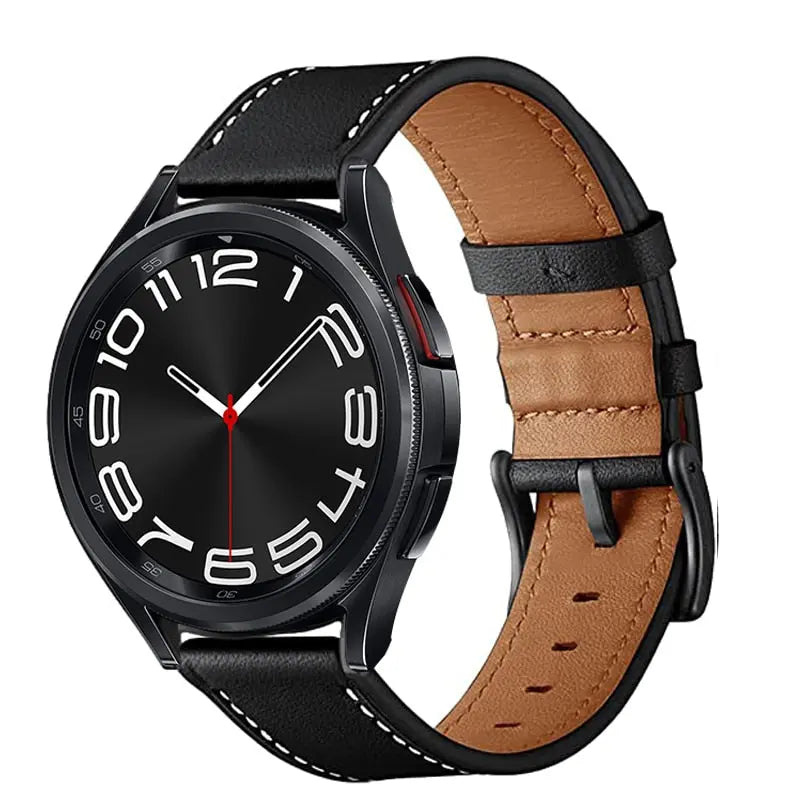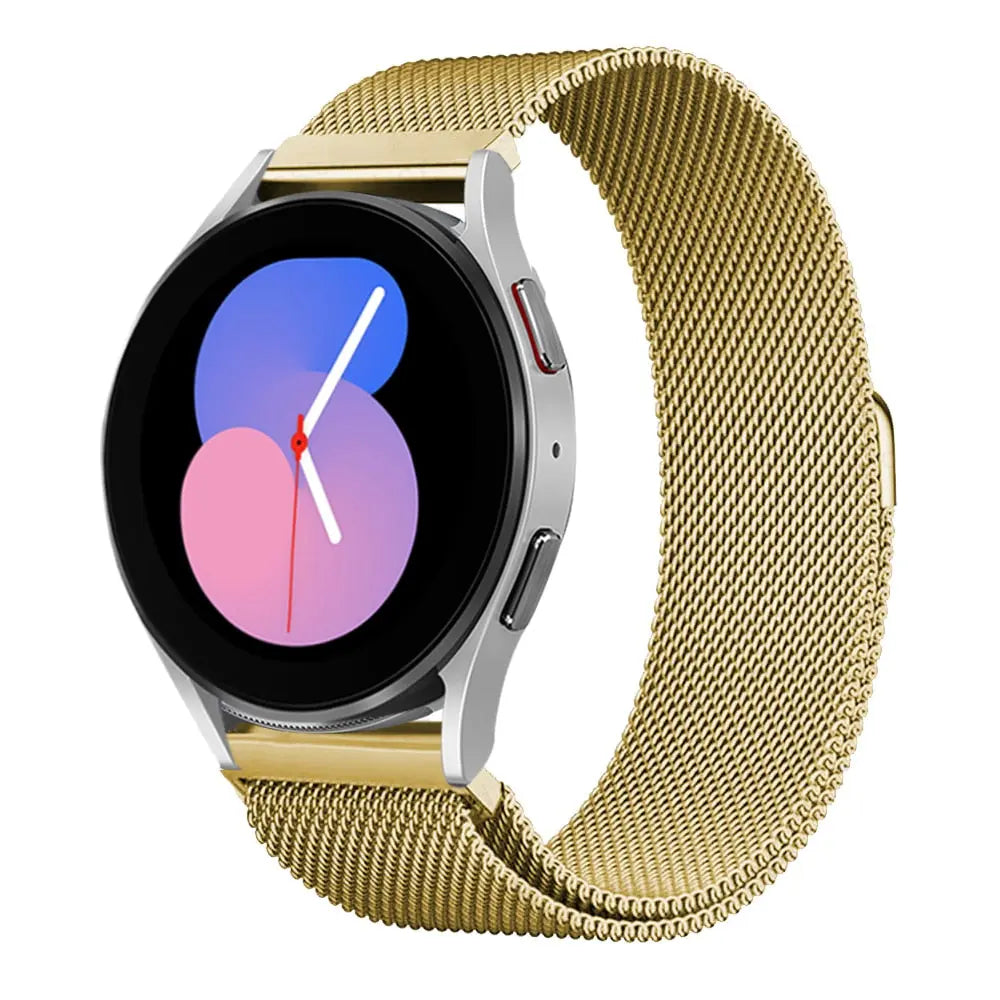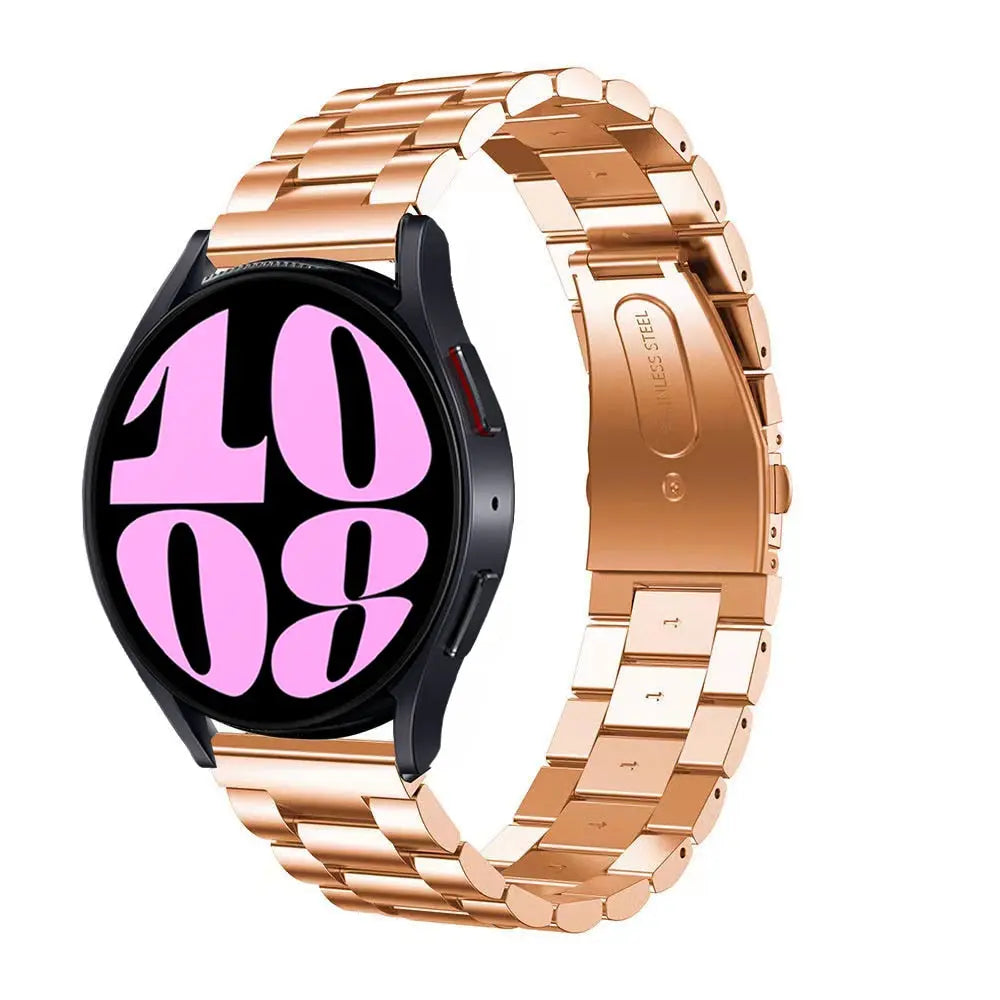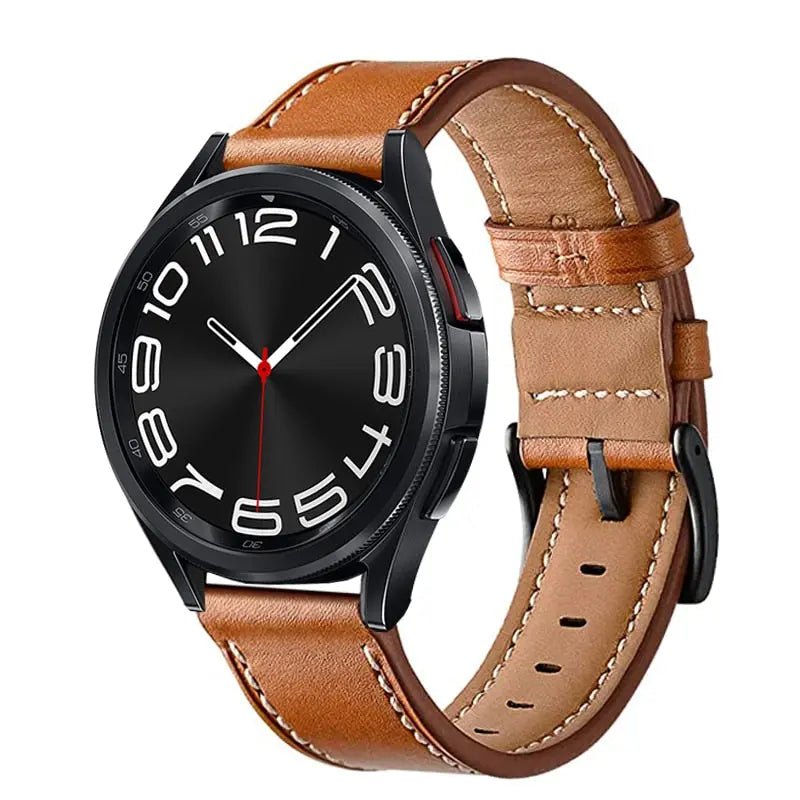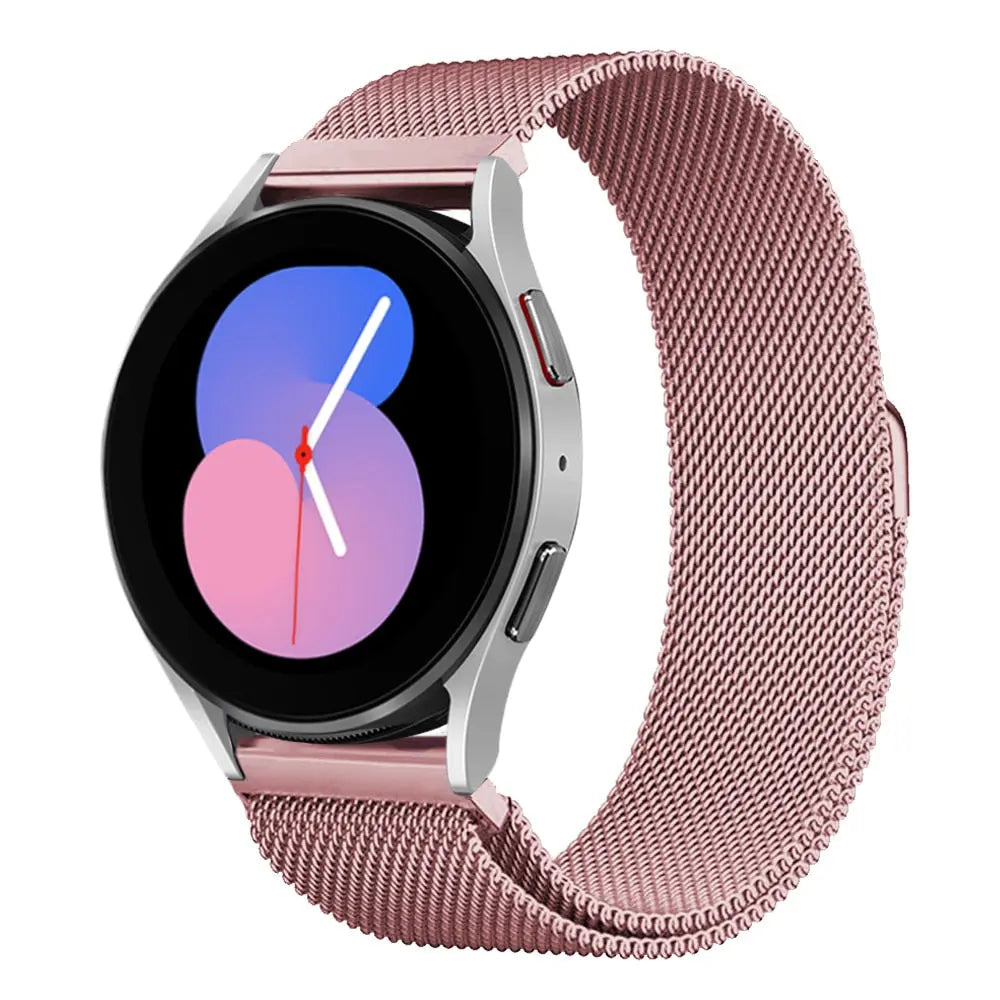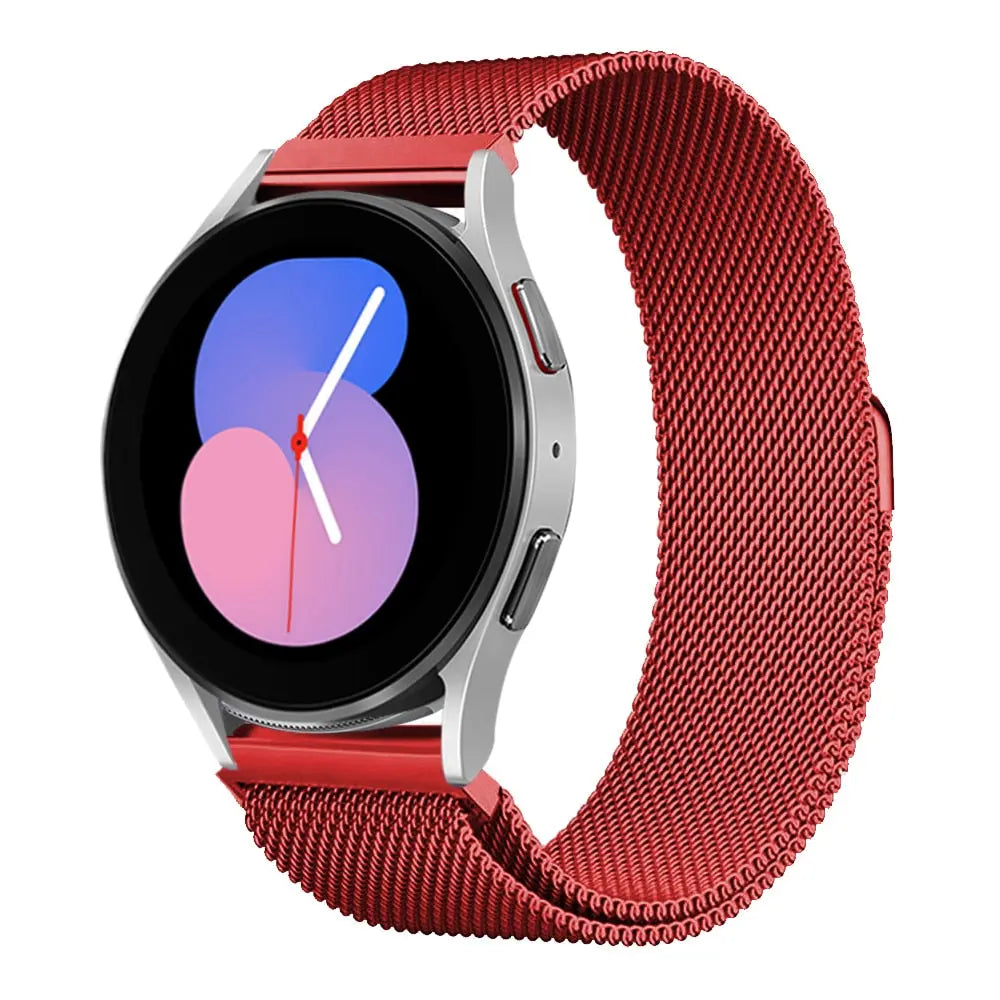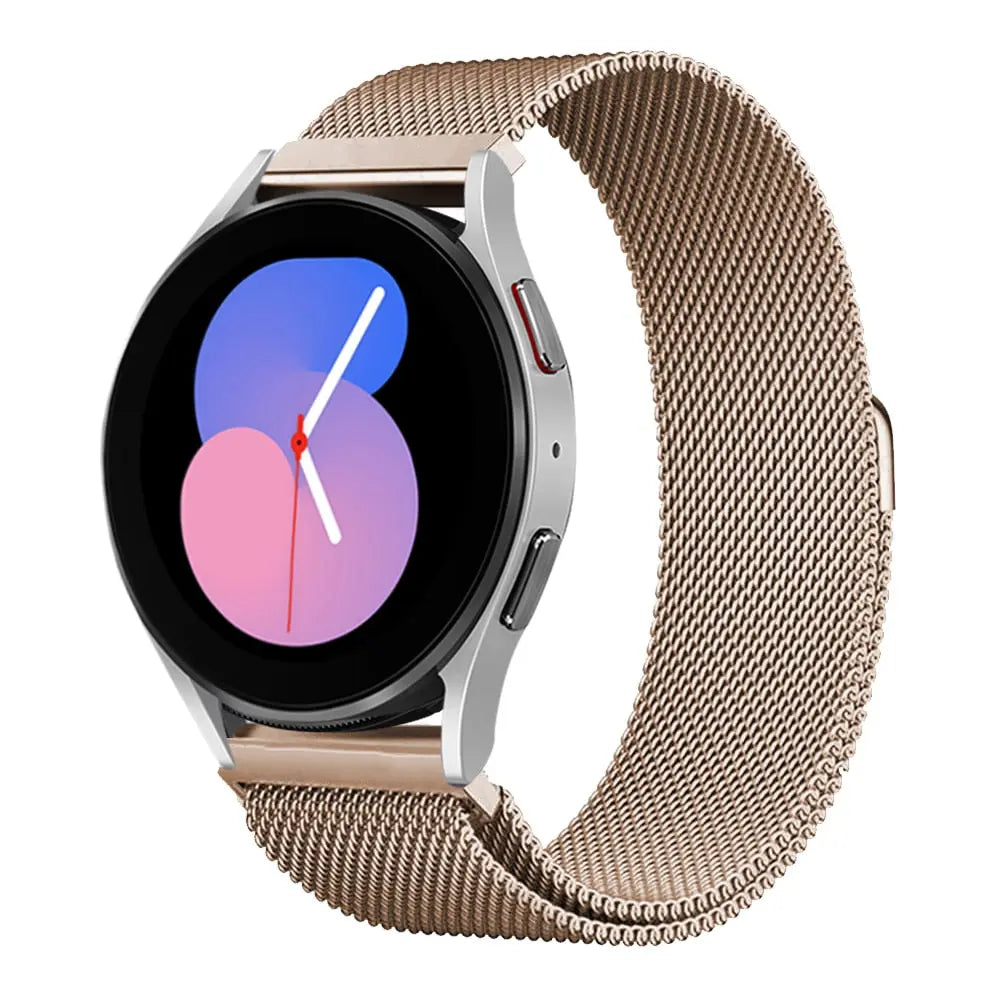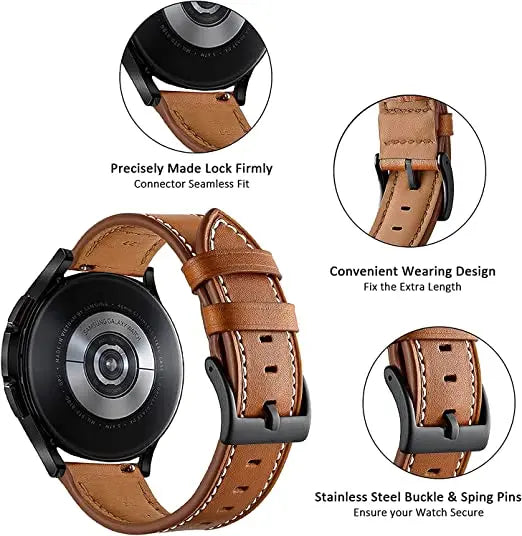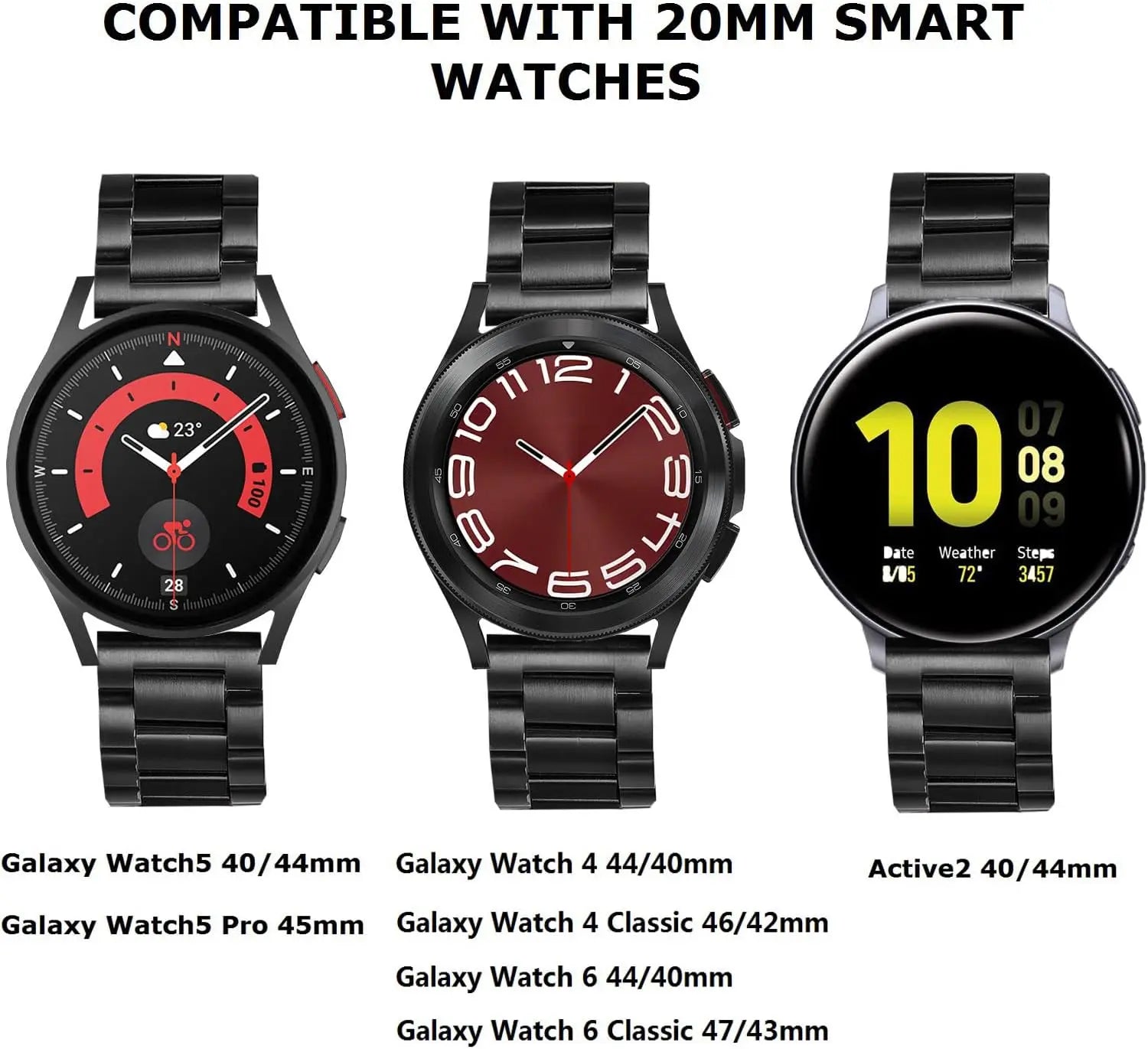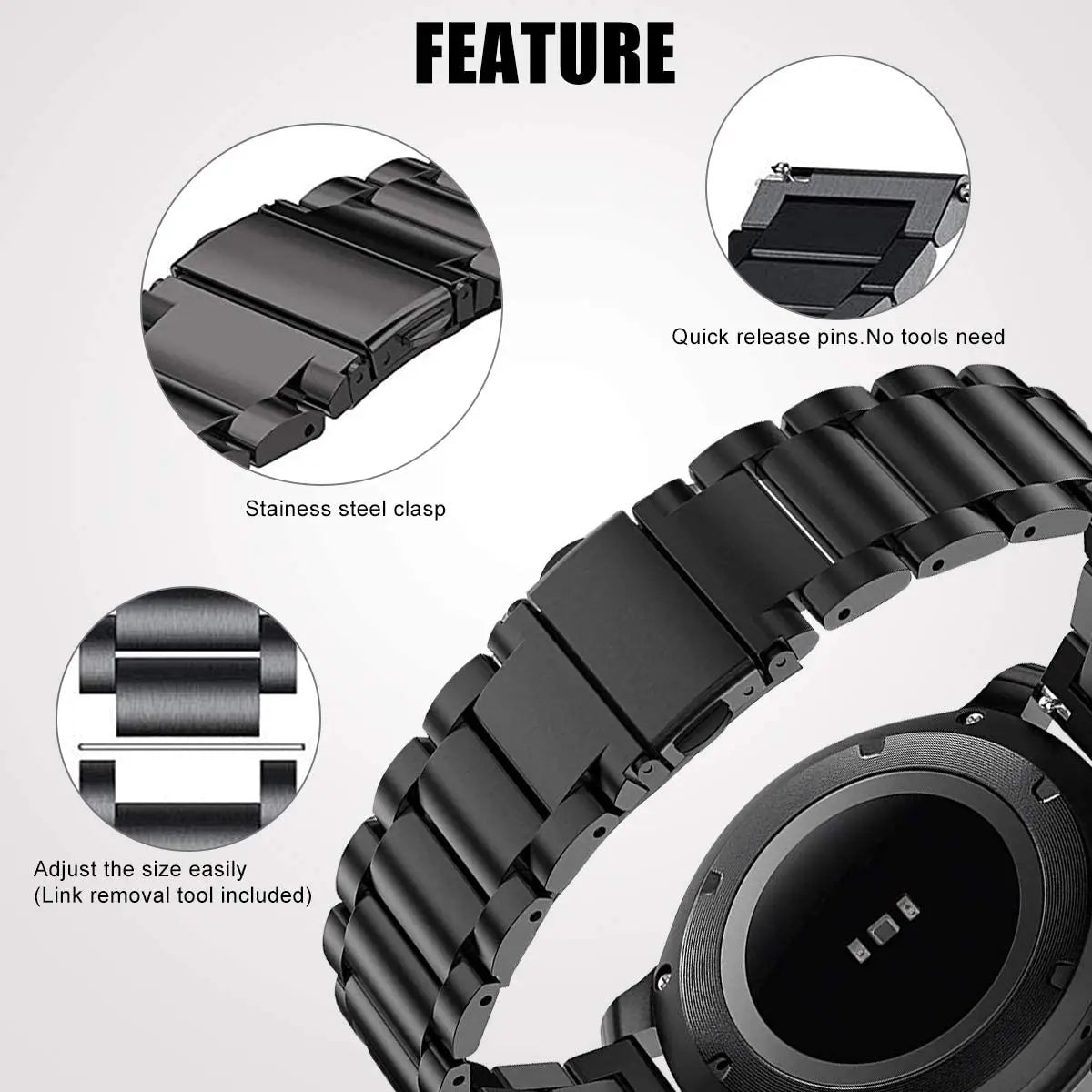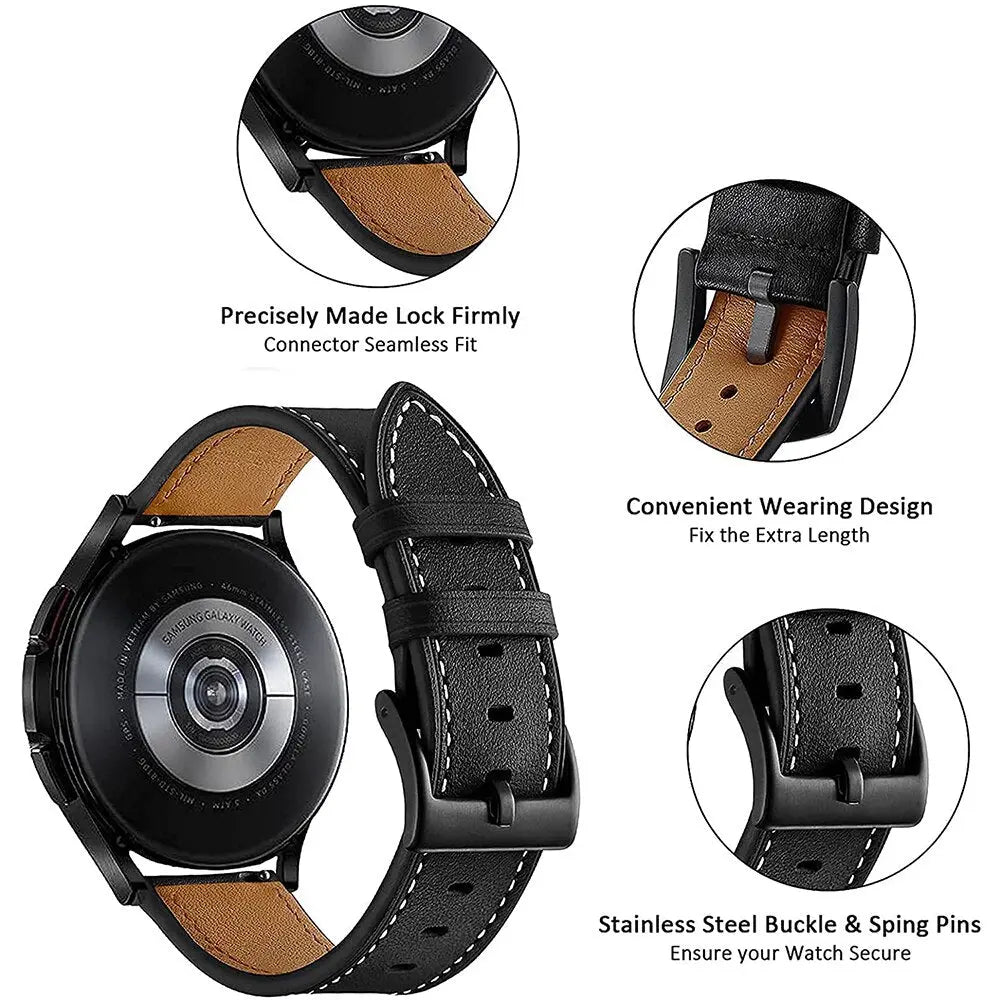 PL Watch Bands Collection For Samsung Galaxy Watch 6 | 6 Classic
Sale price
$64.95
Regular price
$139.95
(/)
Brand: Pinnacle Luxuries
Introducing the Pinnacle Luxuries Watch Bands Collection – Elevate Your Galaxy Watch Experience!
Description:
Discover the epitome of style, comfort, and versatility with our custom-designed watch bands exclusively tailored for the Samsung Galaxy Watch 6 and Watch 6 Classic series. Crafted with precision and passion, each band is a testament to exceptional quality and sophistication, enhancing your timepiece like never before.
Leather Watch Bands:

Indulge in timeless elegance with our genuine leather watch bands. Meticulously handcrafted to perfection, these bands exude a luxurious charm while providing unparalleled comfort against your wrist. The supple leather molds to your skin, ensuring a snug fit that complements your every move. Elevate your fashion game and embrace the rich heritage of classic design with Pinnacle Luxuries leather watch bands.
Steel Watch Bands:

Engineered for durability and style, our stainless steel watch bands are a seamless blend of strength and elegance. Designed to withstand the rigors of daily life, these bands radiate a modern allure that effortlessly complements your Galaxy Watch. With adjustable links for a personalized fit, you can seamlessly transition from work to play while maintaining a refined look that captures attention.
Watch Band Sets:

Why settle for one when you can have it all? Our exclusive watch band sets offer the ultimate in customization. Mix and match leather and steel bands to suit every occasion, mood, and attire. Express your individuality by effortlessly switching between bands, ensuring your Galaxy Watch is always the perfect accessory, whether you're conquering the boardroom or exploring the great outdoors.
Engineered for Excellence: Pinnacle Luxuries' commitment to precision engineering ensures that each watch band seamlessly integrates with your Samsung Galaxy Watch 6 and Watch 6 Classic. Designed to fit flawlessly, our bands offer secure attachment and easy installation, ensuring your timepiece remains secure and stylish.
Elevate Your Galaxy Watch Experience: Unveil the true potential of your Samsung Galaxy Watch 6 and Watch 6 Classic with Pinnacle Luxuries' custom-designed watch bands. Indulge in the luxury of choice, style, and comfort, reflecting your unique personality and refined taste. Elevate every moment and make your mark with Pinnacle Luxuries – Where Elegance Meets Innovation.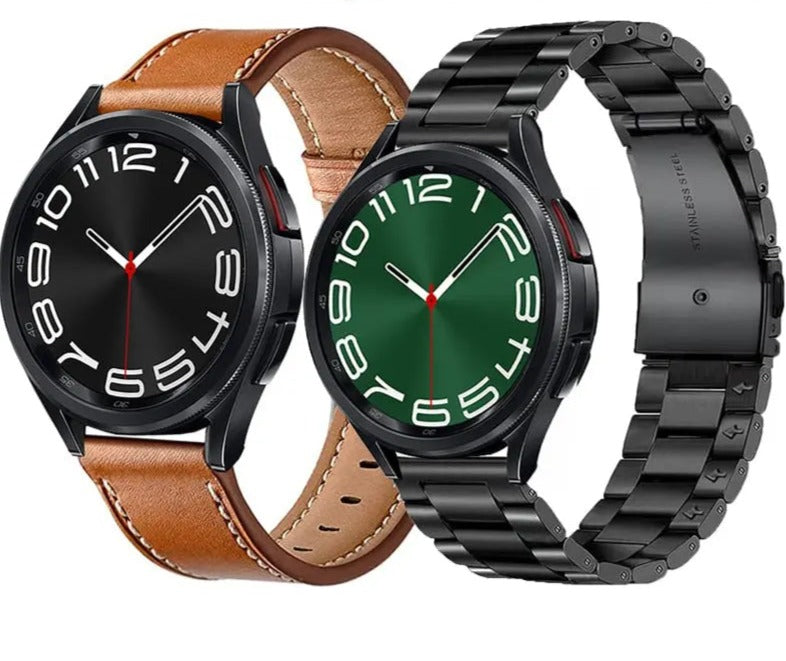 PL Watch Bands Collection For Samsung Galaxy Watch 6 | 6 Classic
Sale price
$64.95
Regular price
$139.95
Choose options