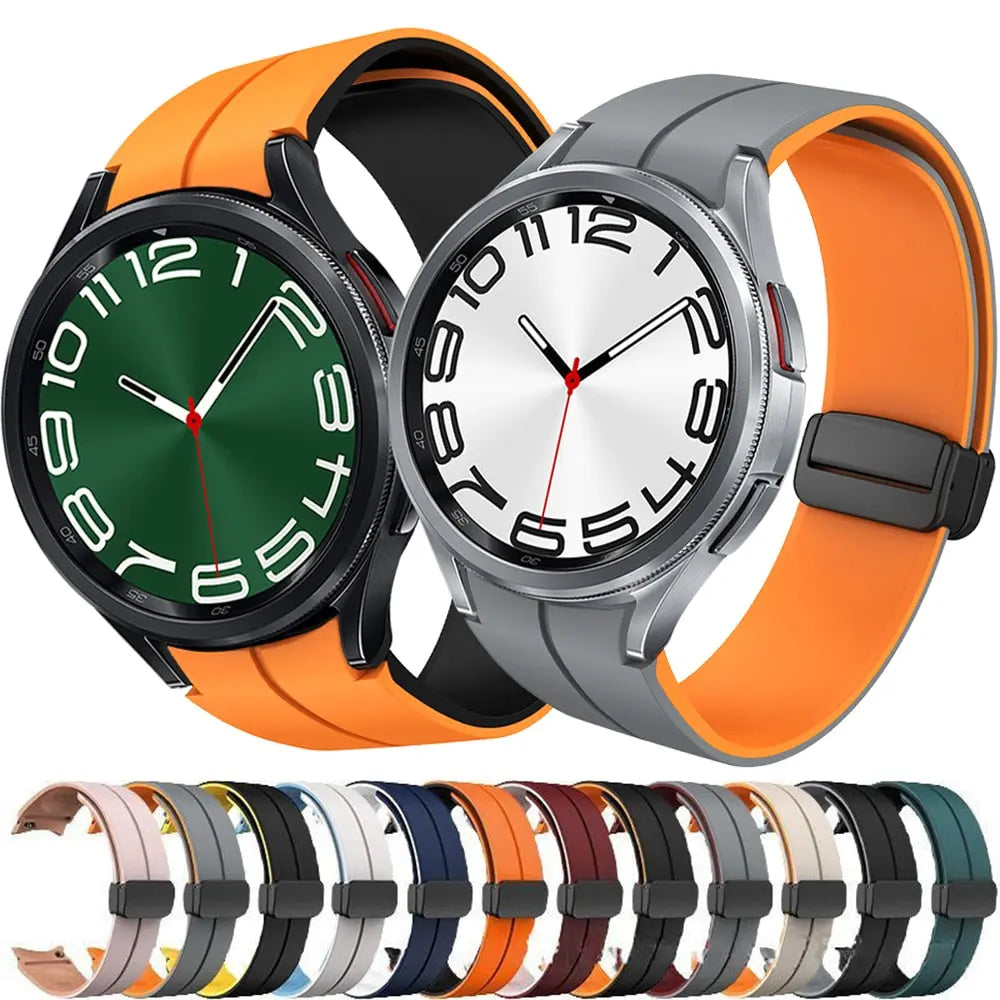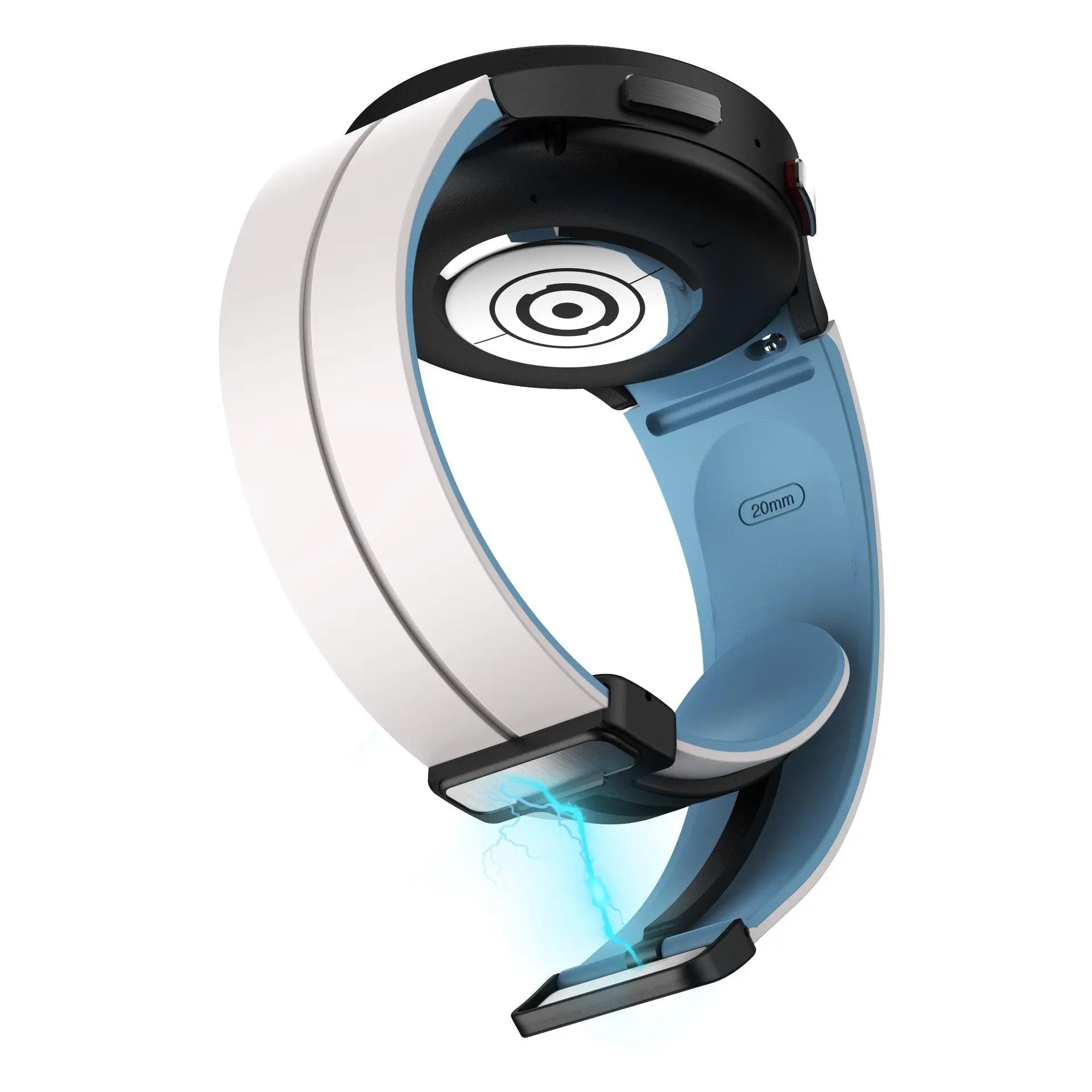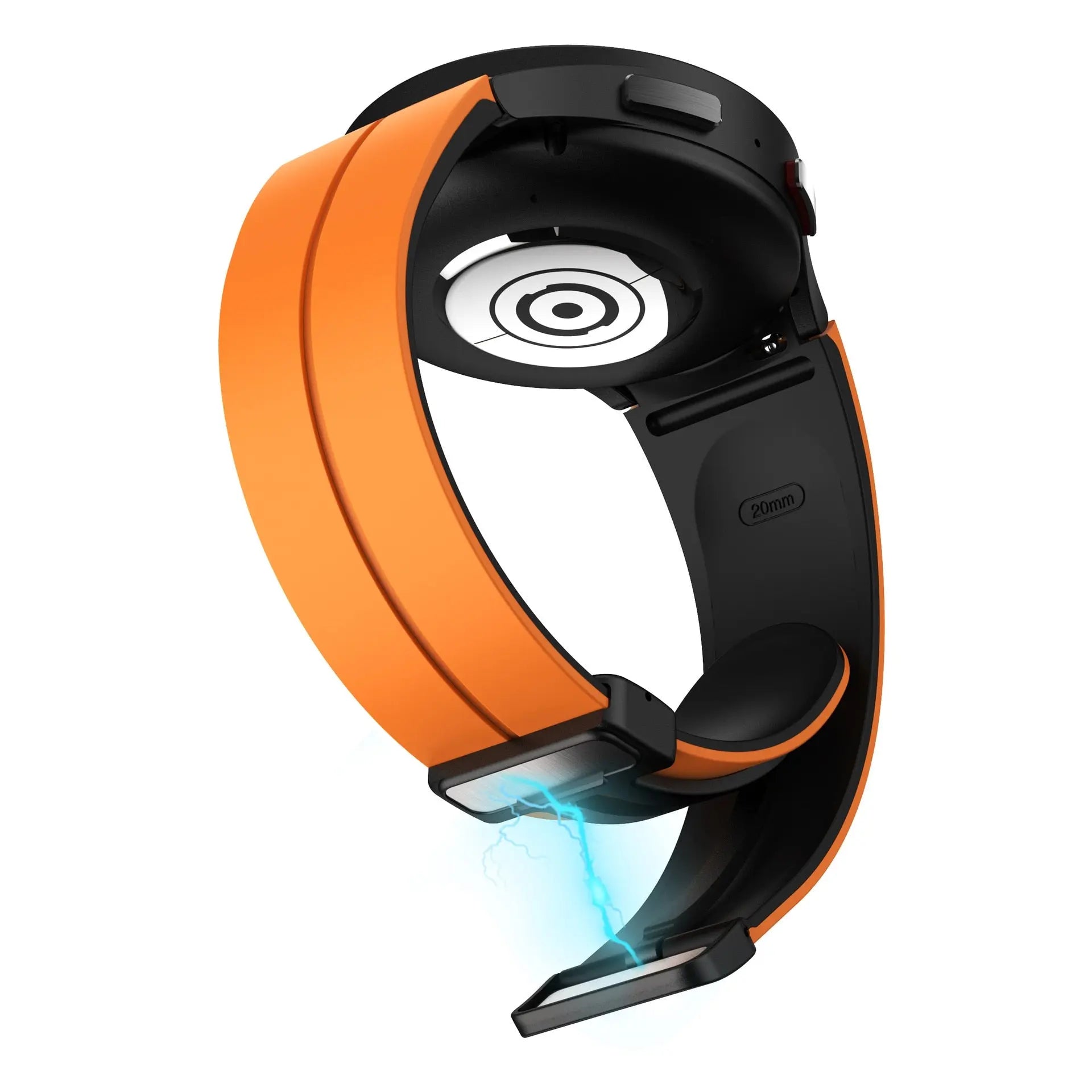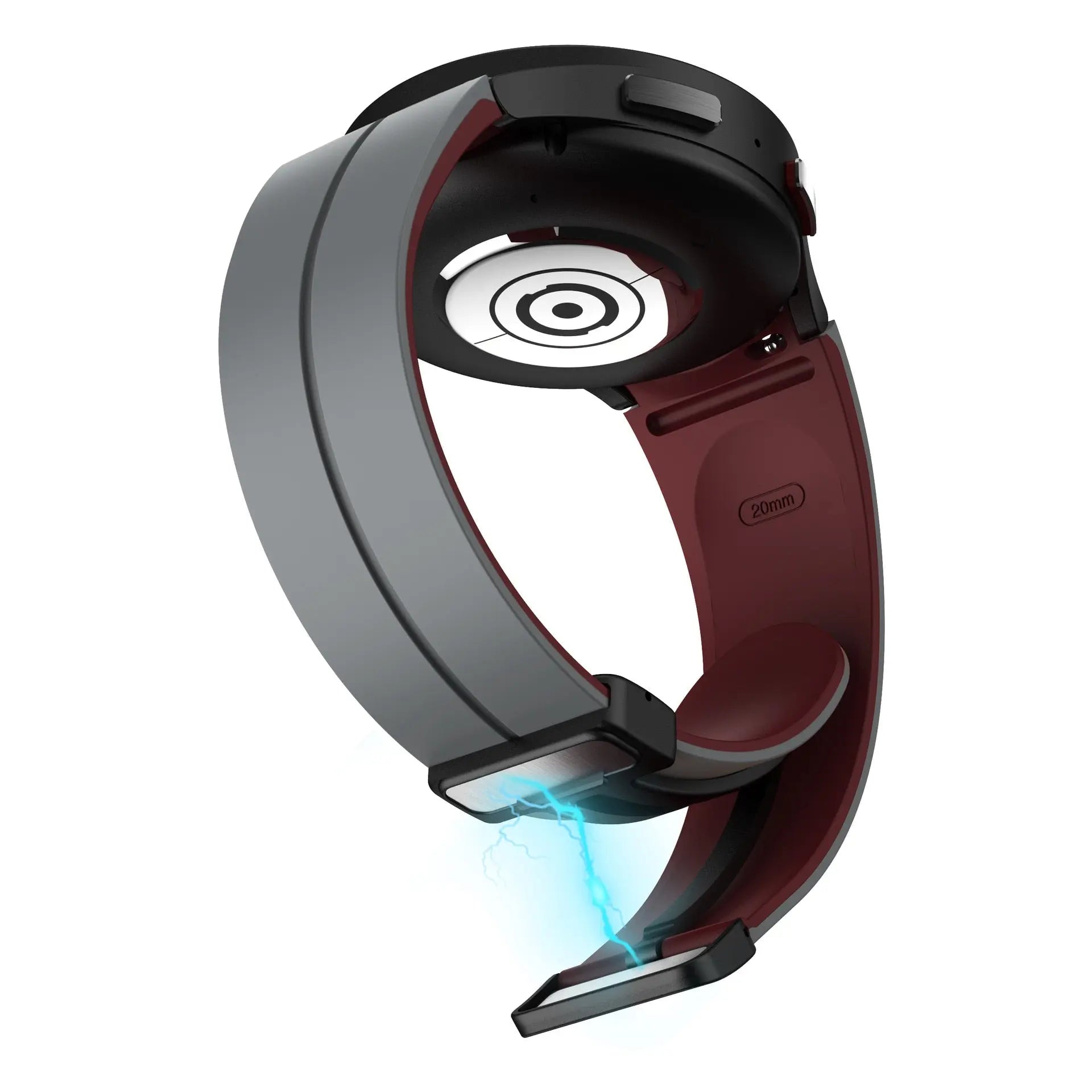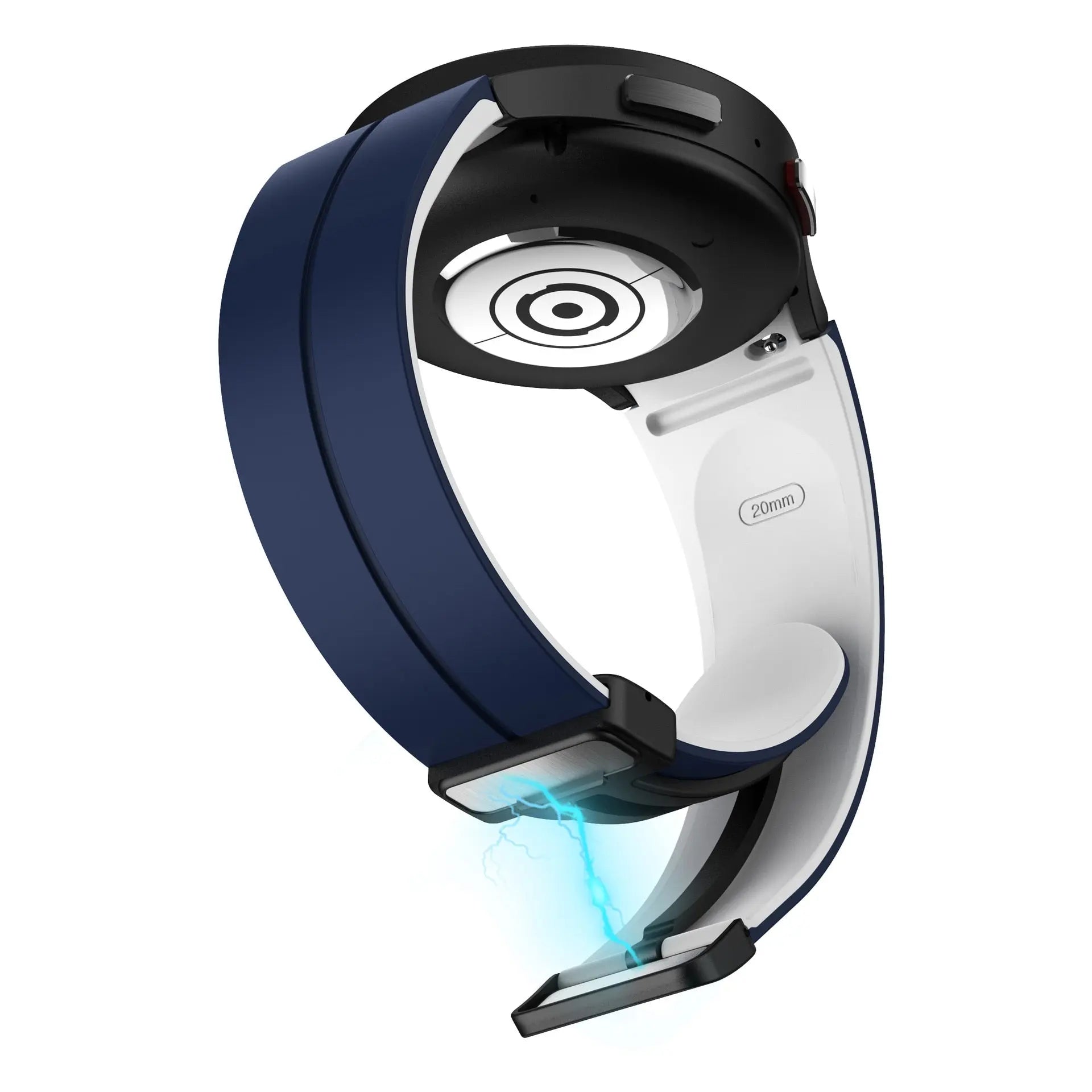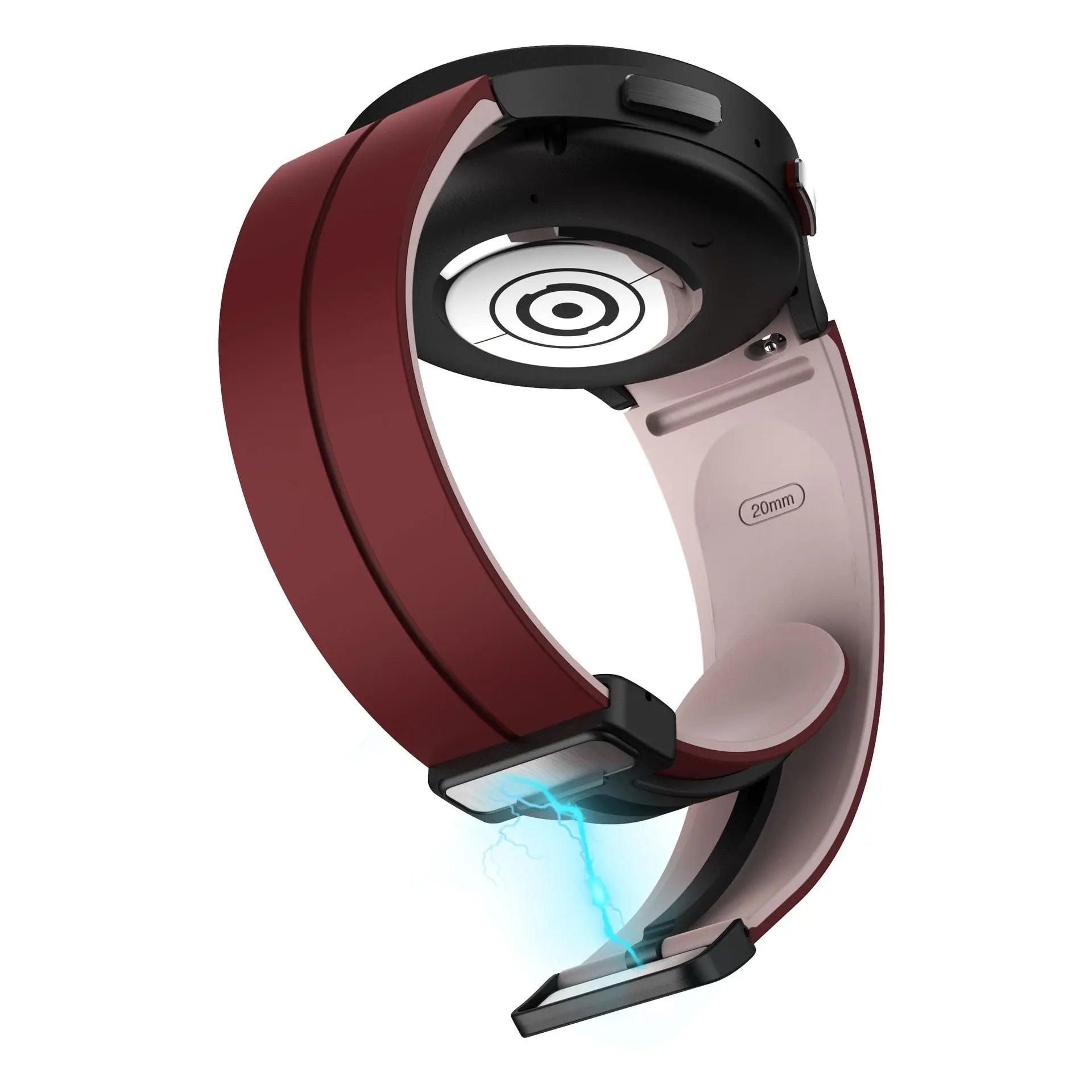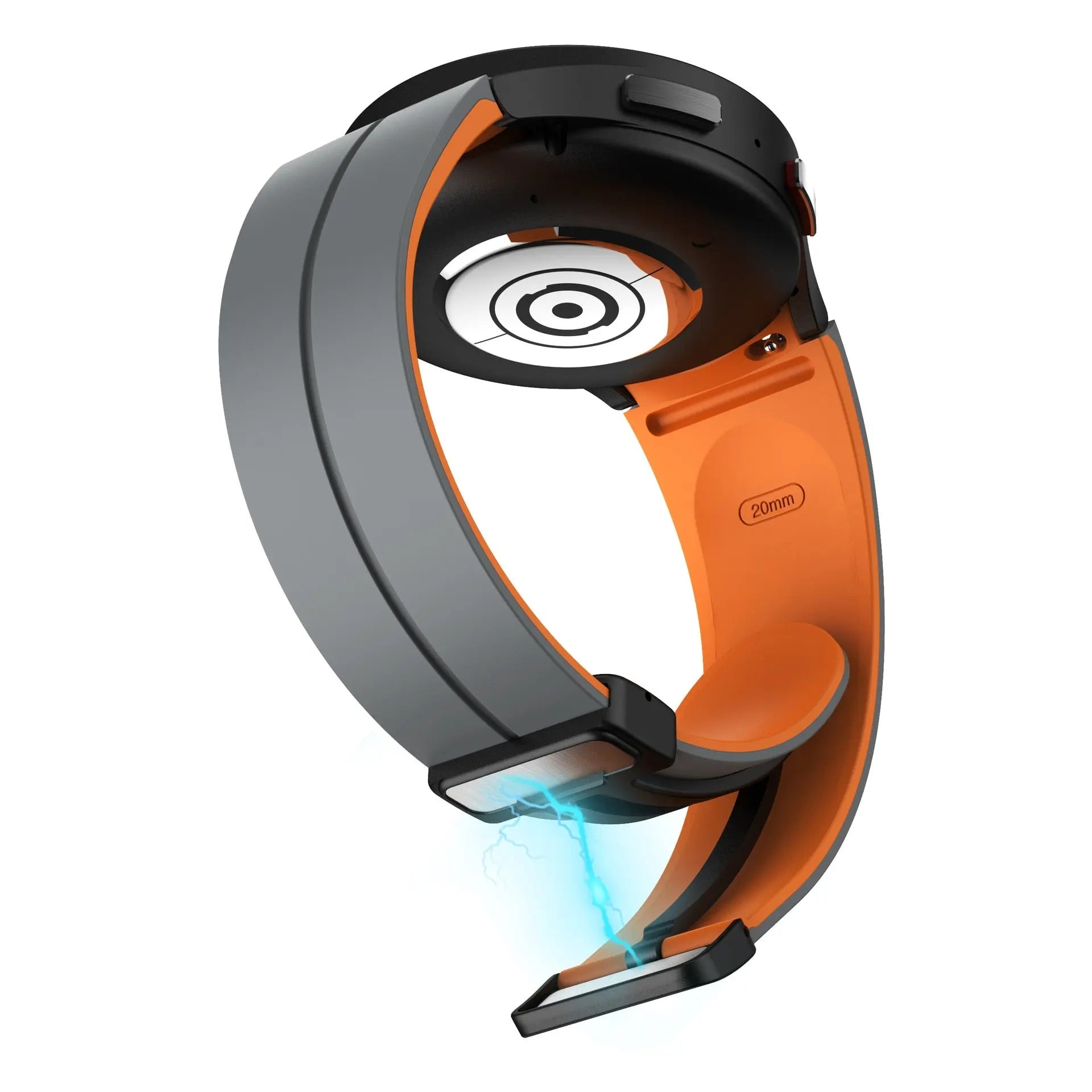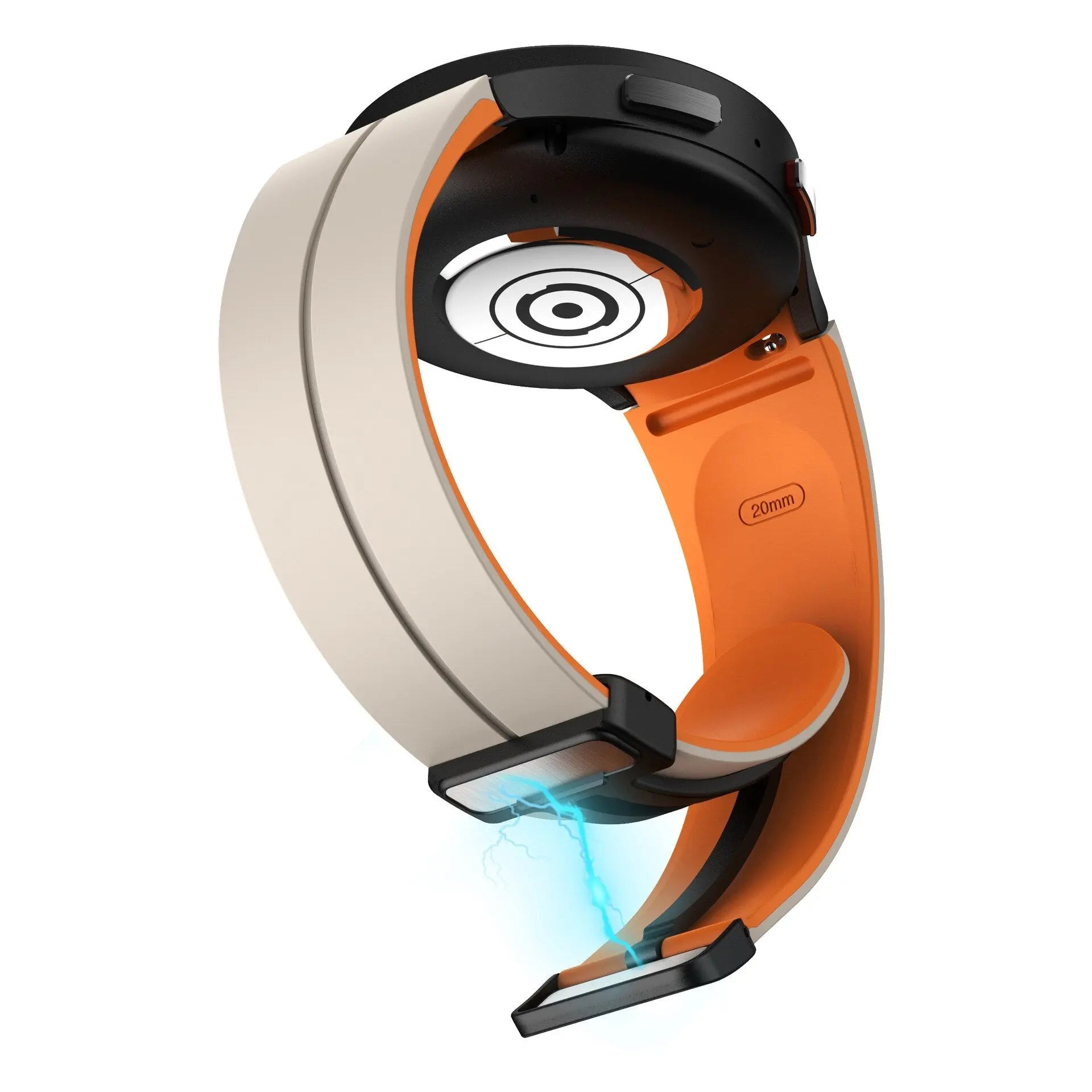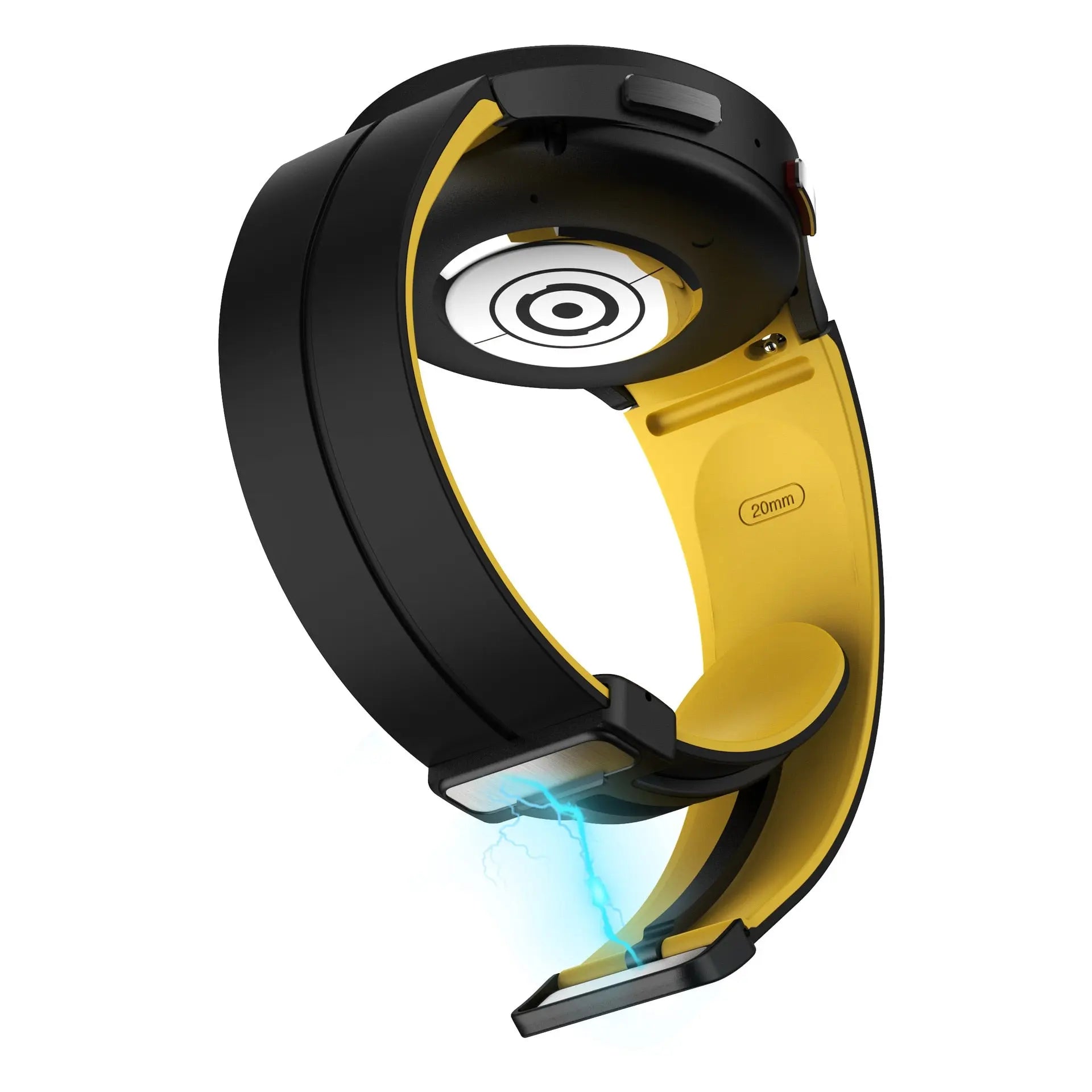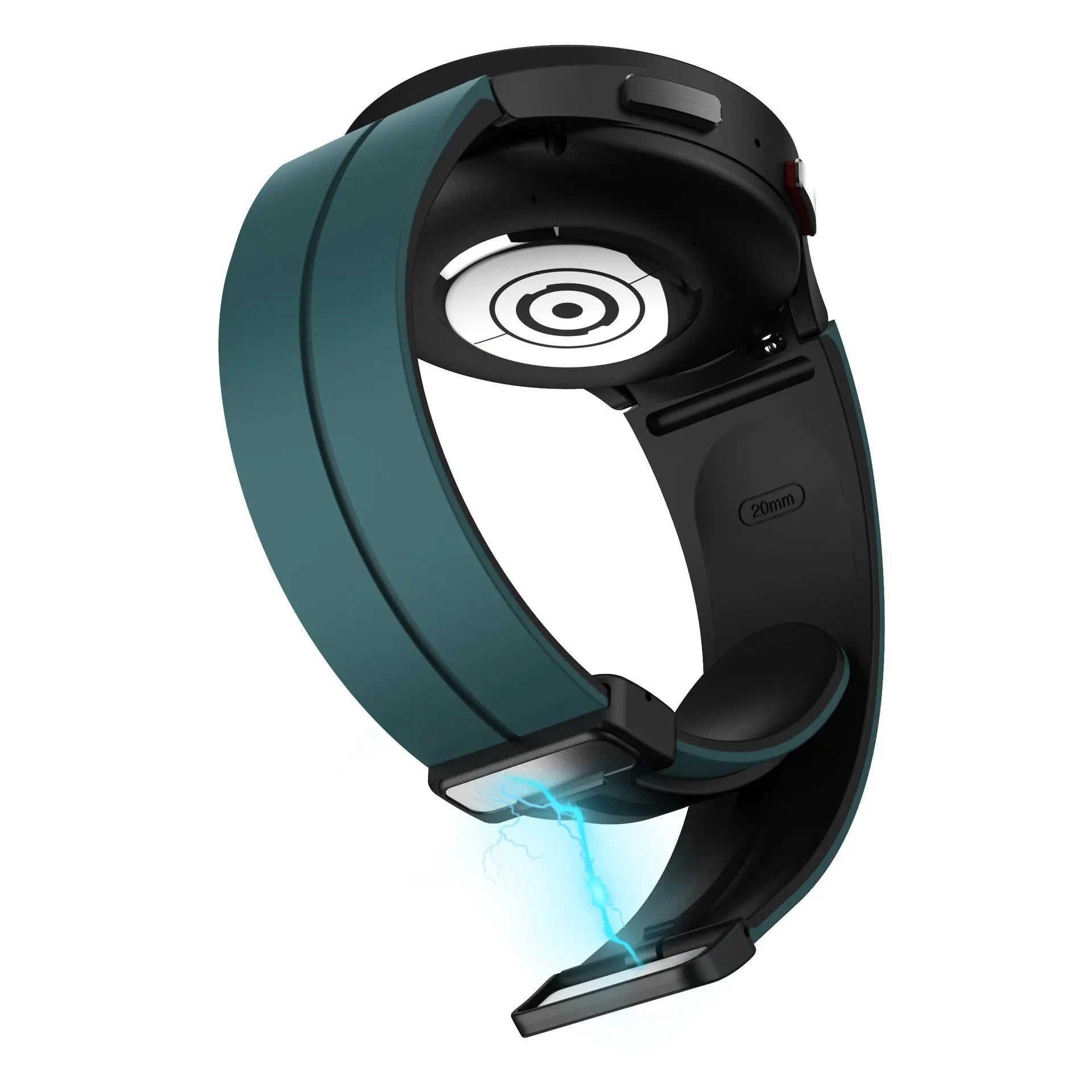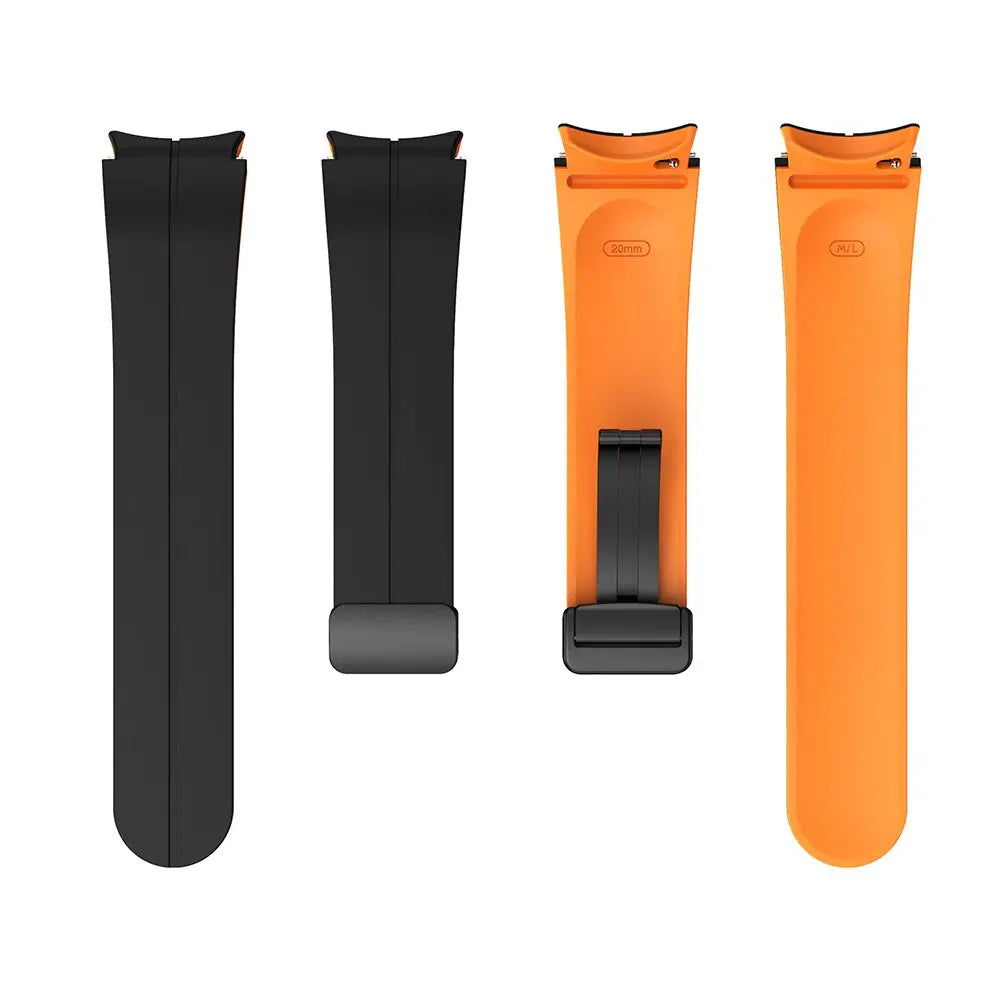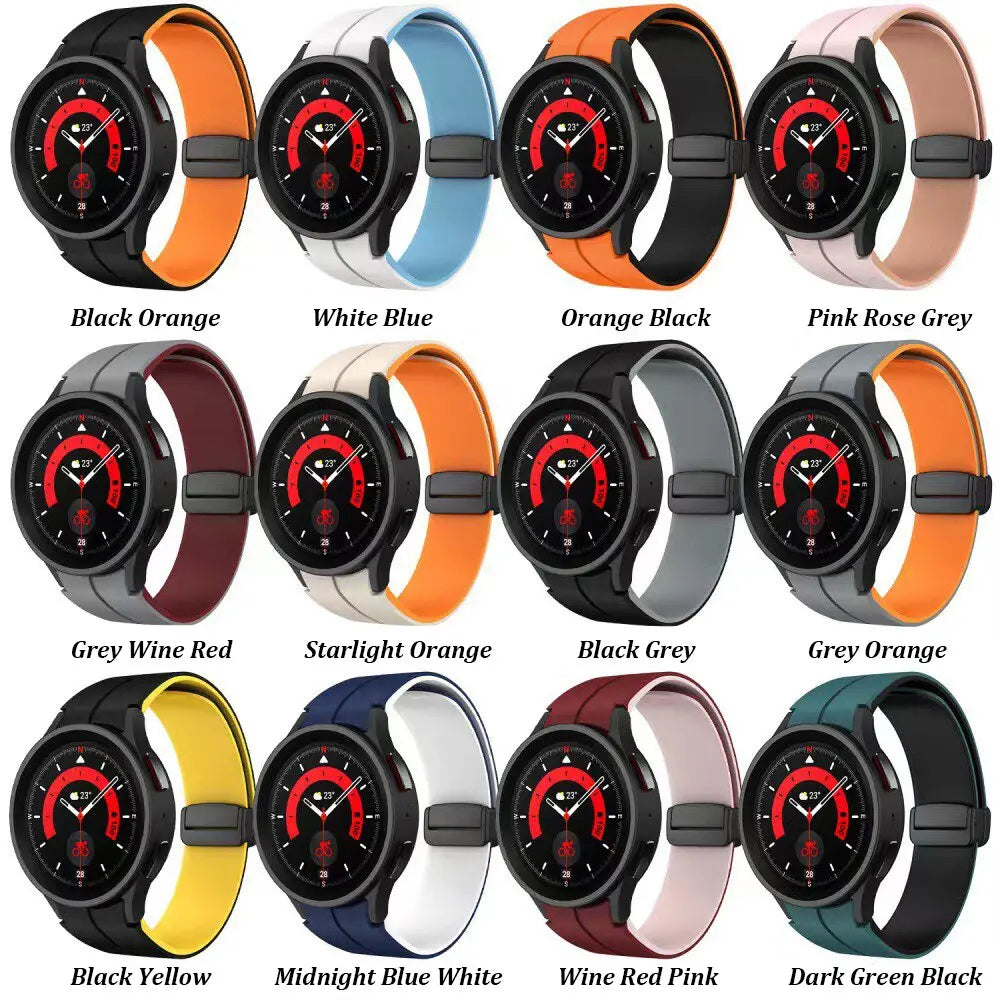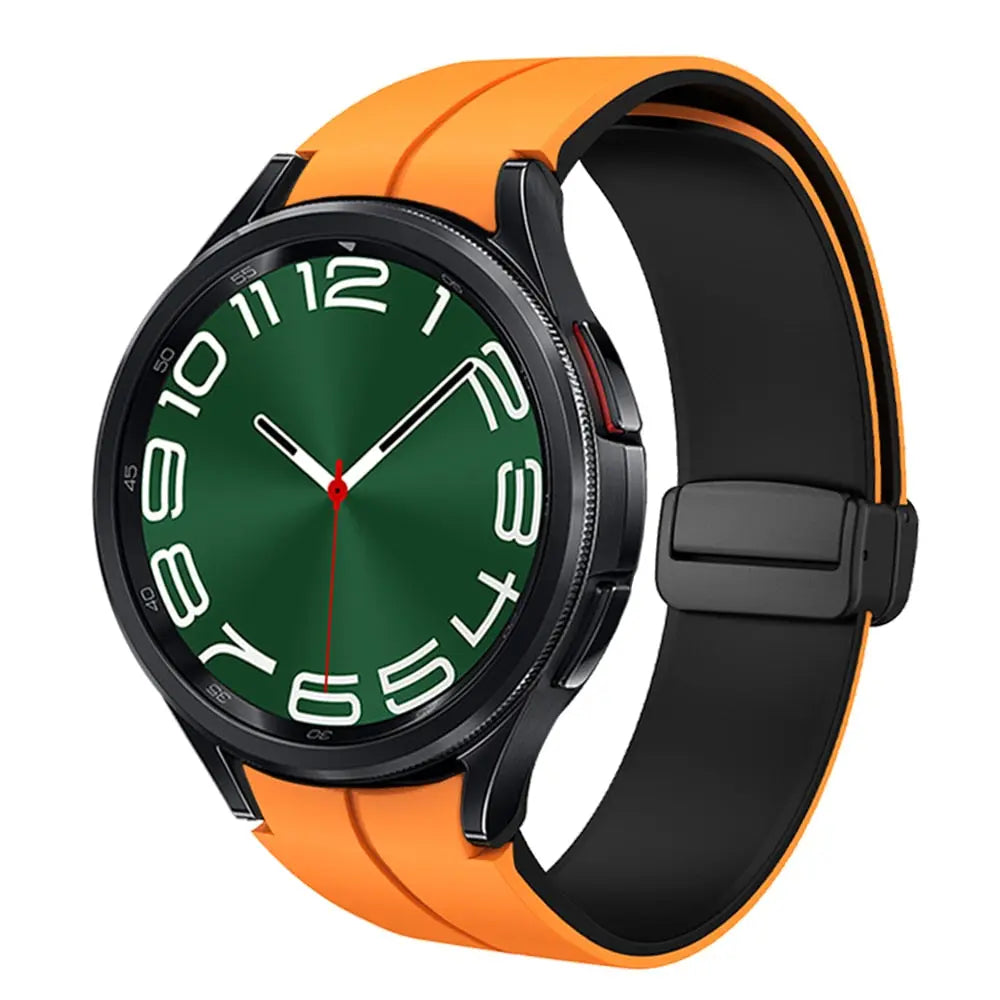 MagnoFlex Premium Custom Watch Band for Samsung Galaxy Watch 4 5 6
Sale price
$39.95
Regular price
$10.50
(/)
Brand: Pinnacle Luxuries
Description:
Elevate your Samsung Galaxy Watch 4, 5, and 6 experience to an unprecedented level of style, comfort, and innovation with the MagnoFlex Premium Custom Watch Band. Crafted and engineered with meticulous attention to detail by Pinnacle Luxuries, this extraordinary watch band redefines wristwear excellence.
Unleash the Power of the D-Buckle: Introducing the revolutionary D-Buckle design – a magnetic marvel that seamlessly secures your watch and ensures a snug fit with unmatched ease. Whether you're making waves in the pool or conquering your fitness goals, this magnetic masterpiece guarantees your Galaxy Watch stays firmly in place.
Premium Custom Design and Engineering: Every aspect of the MagnoFlex band has been meticulously tailored to meet your highest expectations. With Pinnacle Luxuries' expert craftsmanship, this band doesn't just offer superior aesthetics; it's engineered to withstand your active lifestyle. Waterproof and sweat-resistant, it's ready to accompany you through any adventure.
Perfect Harmony with Galaxy Watch Models: Designed exclusively for the Samsung Galaxy Watch 4, 5, and 6, the MagnoFlex band seamlessly integrates with your device. The band's aesthetic synergy with your watch is a testament to its custom design, reflecting your unique style while ensuring a perfect fit.
Elevate Your Wristwear Game: Experience a level of comfort, innovation, and style that transcends the ordinary. The MagnoFlex Buckle Premium Custom Watch Band is not just an accessory – it's an extension of your personality and an embodiment of excellence. Elevate every moment, redefine your wristwear, and embrace the future of watch bands with MagnoFlex by Pinnacle Luxuries.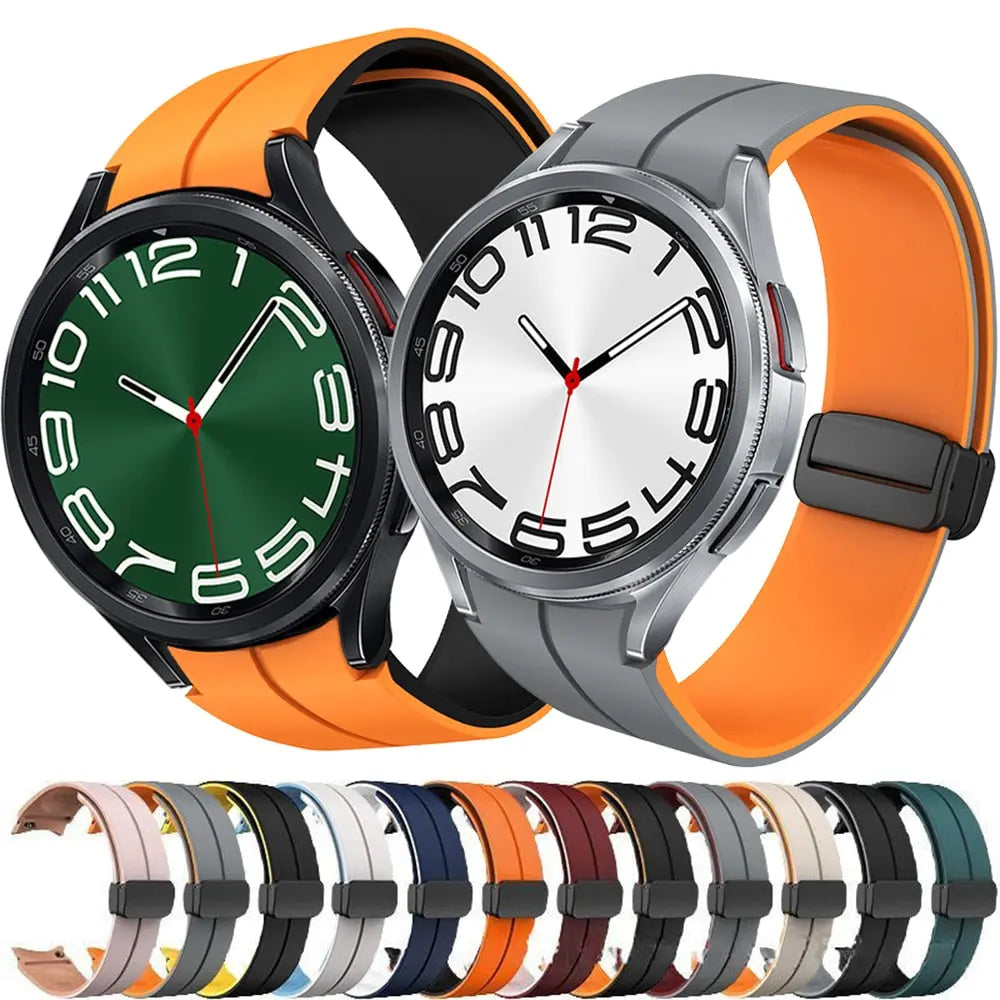 MagnoFlex Premium Custom Watch Band for Samsung Galaxy Watch 4 5 6
Sale price
$39.95
Regular price
$10.50
Choose options