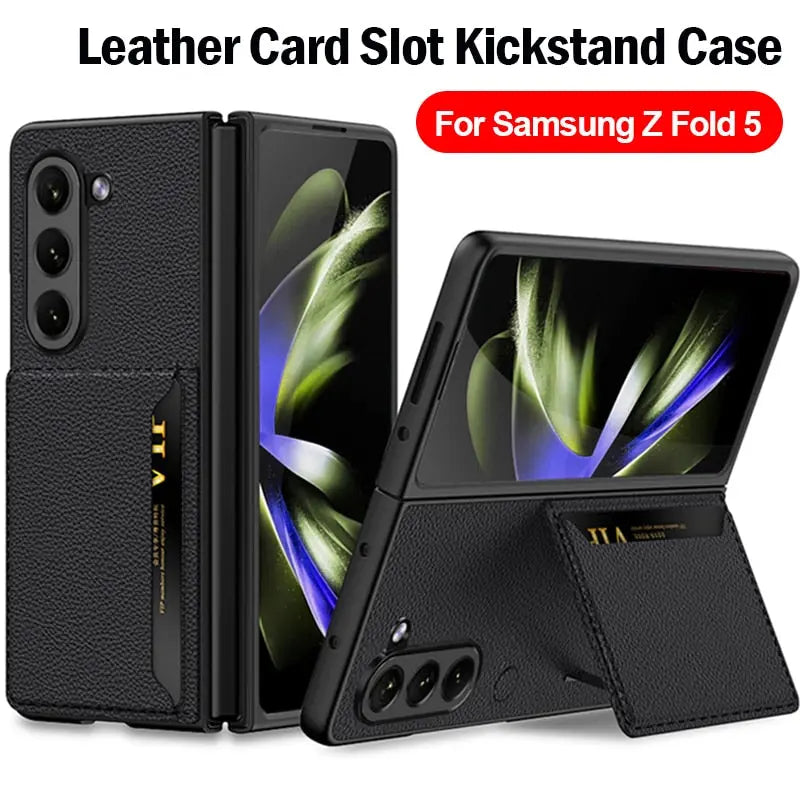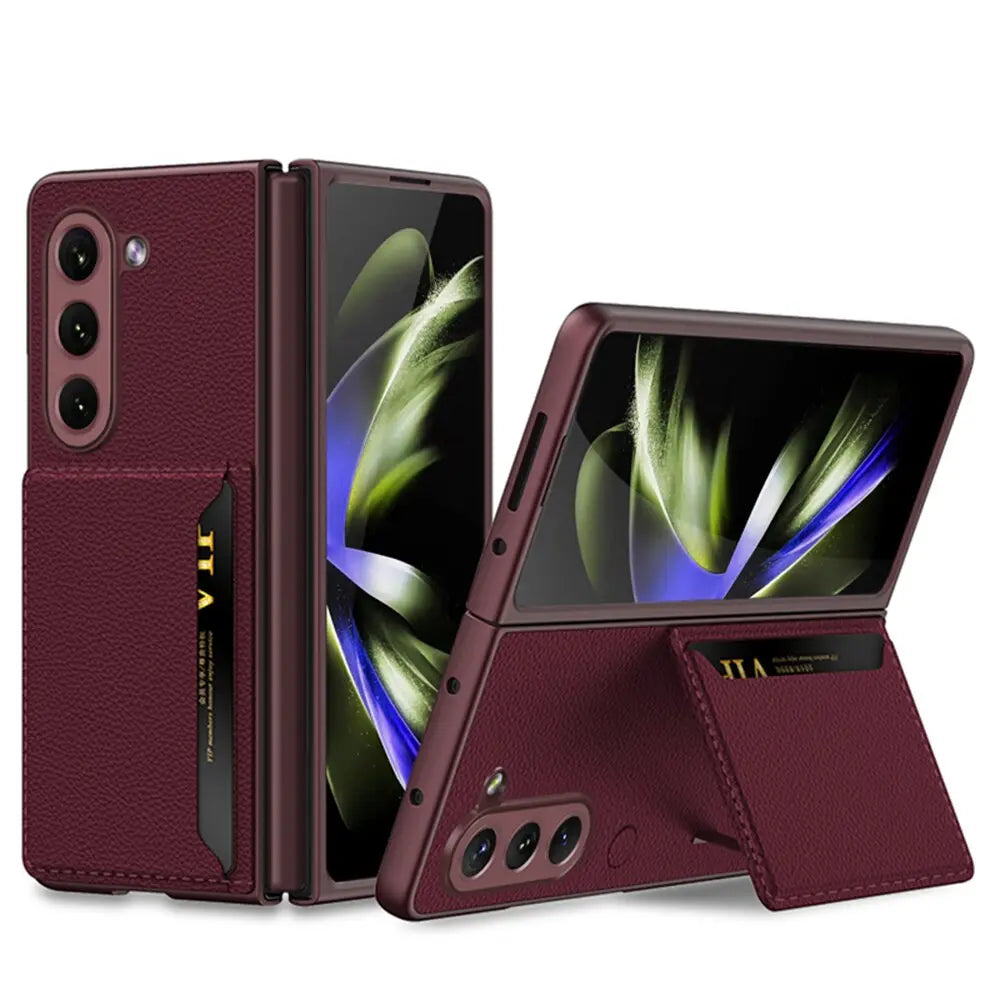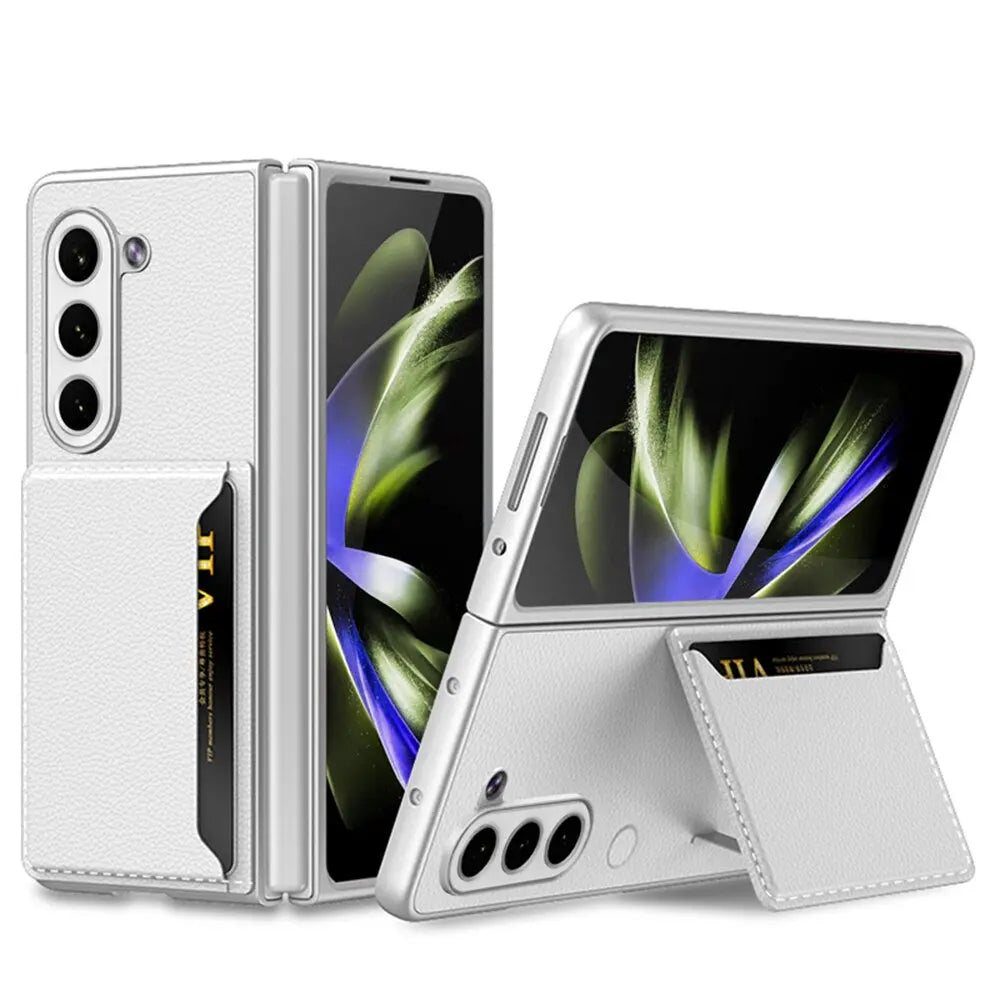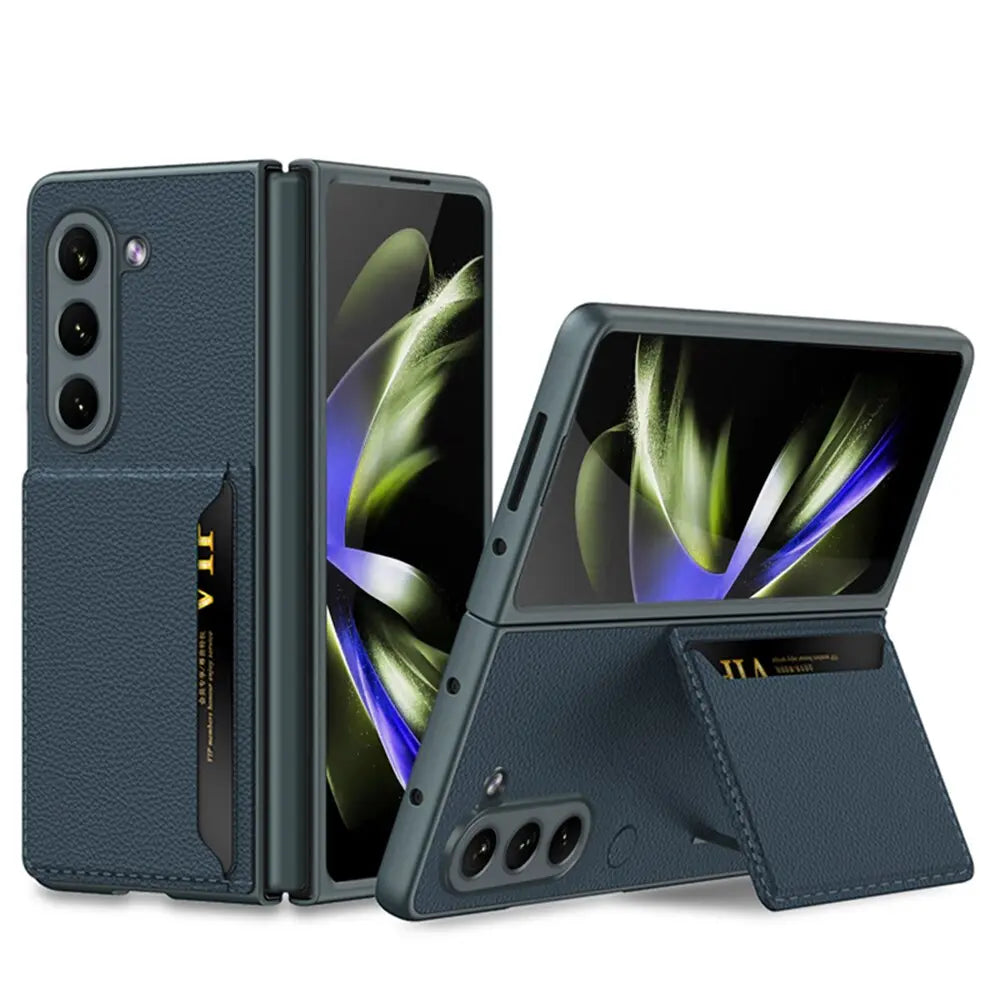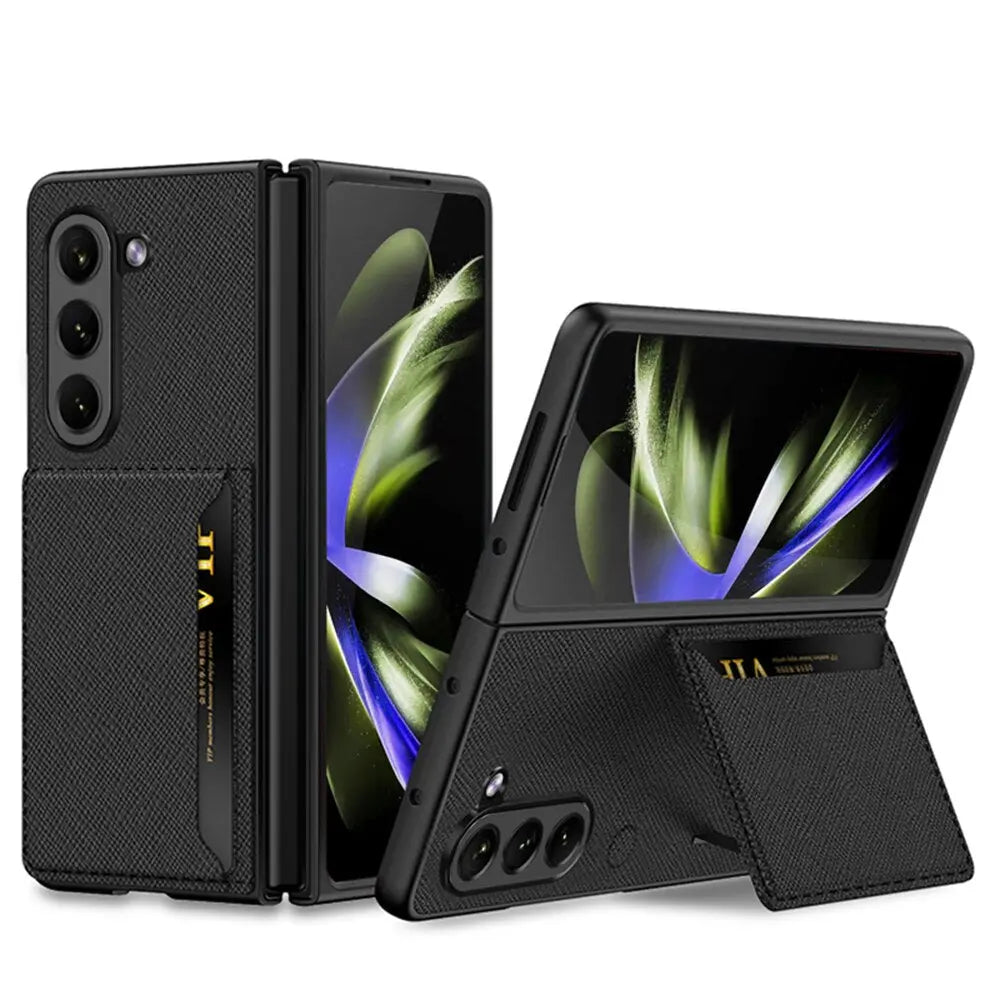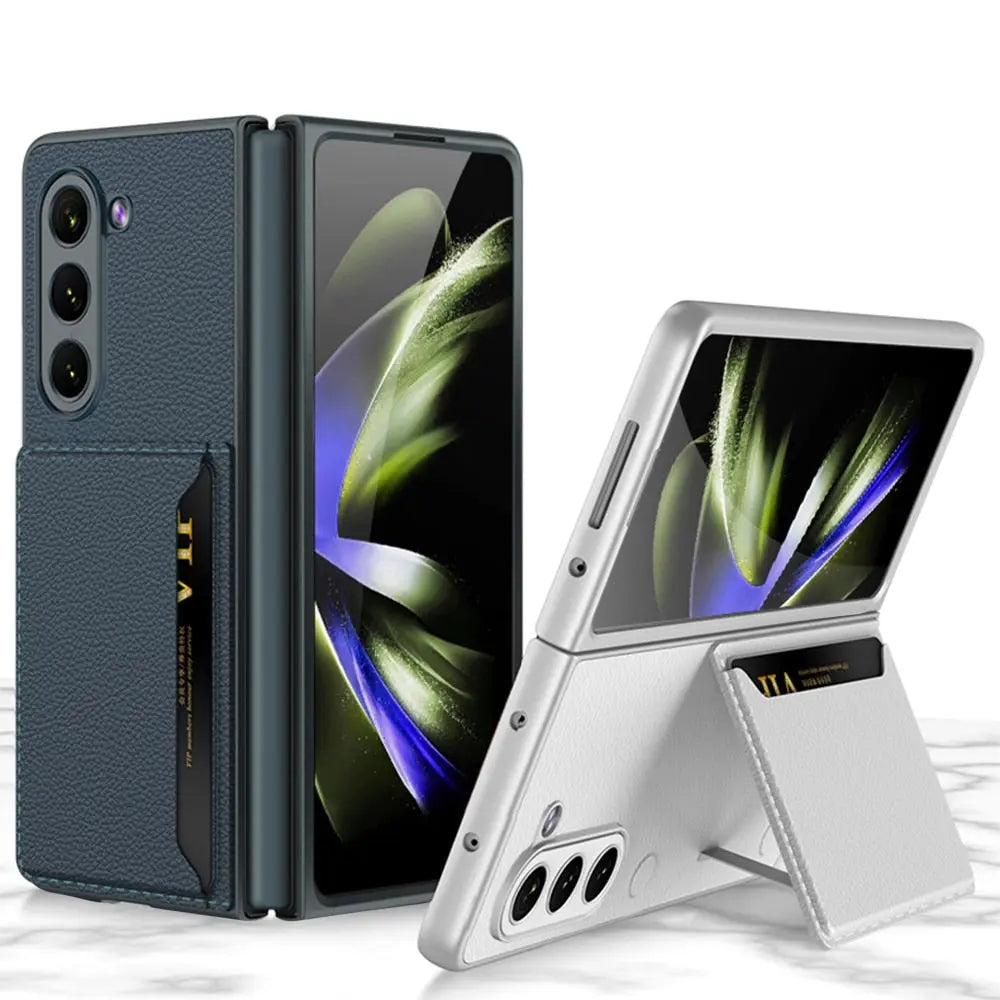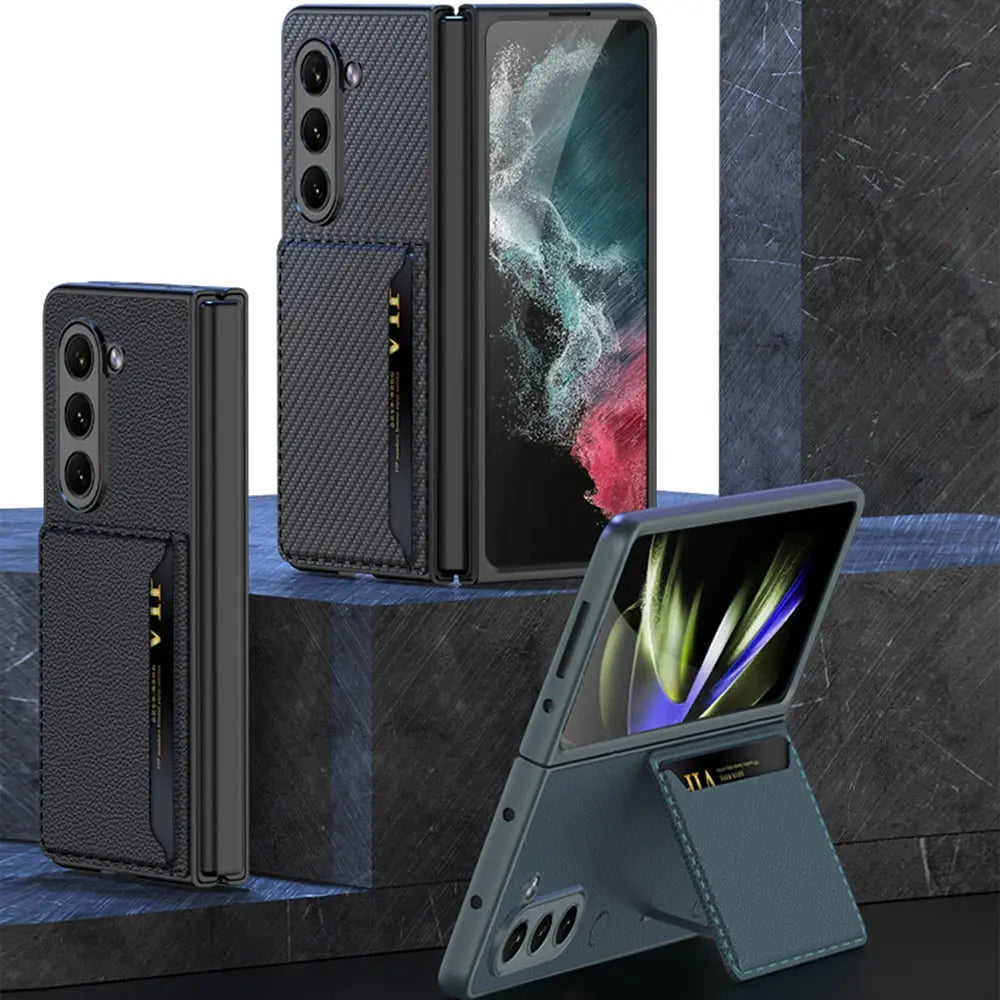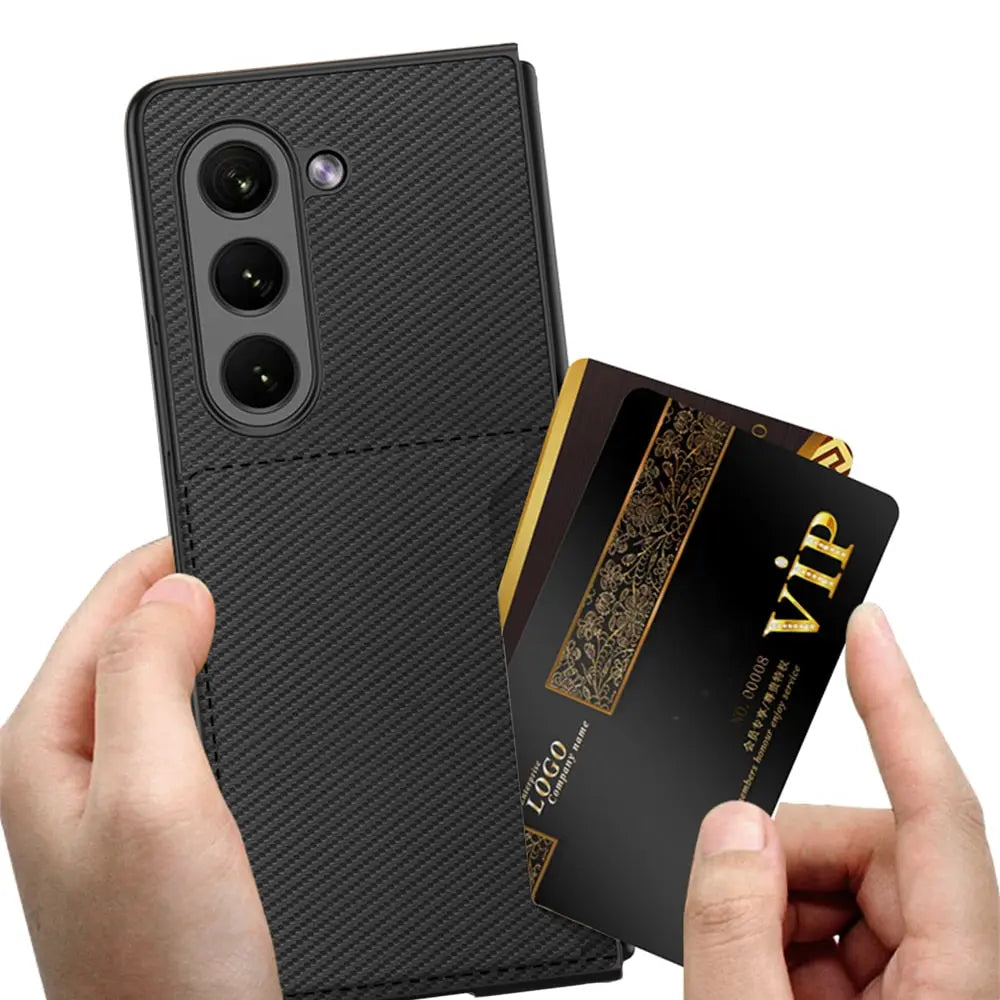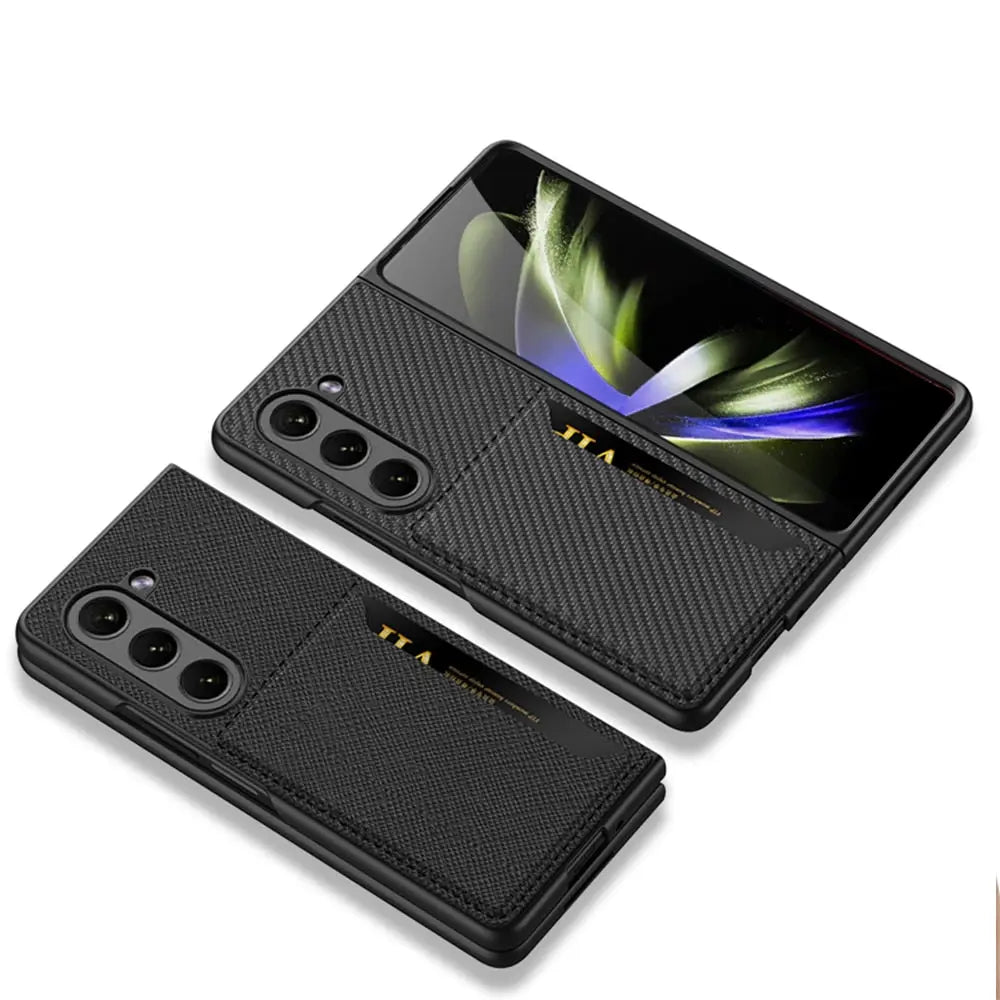 Pinnacle Luxuries FlexWallet Pro Case For Samsung Galaxy Fold 5
Sale price
$54.95
Regular price
$89.95
(/)
Brand: Pinnacle Luxuries

Description:
Introducing the epitome of sophistication and practicality – the Pinnacle Luxuries Galaxy FlexWallet Pro Case, meticulously crafted to enhance your Samsung Galaxy Fold 5 experience. This premium case combines exquisite design with unmatched functionality, ensuring your device remains protected and versatile in any situation.
Unleash the Future: Step into the future with confidence as your Samsung Galaxy Fold 5 seamlessly integrates with the FlexWallet Pro Case. Our engineers have masterfully engineered this case to provide a secure fit, offering complete protection for your device's delicate display and body. With its precision-cut design, all ports, buttons, and features remain easily accessible, allowing you to enjoy the full range of your device's capabilities.
Elevated Convenience: Gone are the days of carrying a separate wallet or searching for a prop to watch your favorite content. The FlexWallet Pro Case boasts a thoughtfully designed card holder wallet, ensuring your essential cards – be it credit, ID, or cash – are always within reach. Slide them effortlessly into the sleek card slots, keeping your daily essentials organized and minimizing clutter.
Versatile Viewing: Experience hands-free convenience like never before with the integrated kickstand functionality. Whether you're enjoying a movie, participating in video calls, or following a recipe, the adjustable kickstand offers multiple viewing angles to suit your preferences. Its secure mechanism guarantees stability, making binge-watching or multitasking an absolute joy.
Luxurious Craftsmanship: Inspired by the pursuit of perfection, the Pinnacle Luxuries Galaxy FlexWallet Pro Case is a testament to opulence and quality. Meticulously handcrafted using premium materials, it exudes an air of sophistication while providing reliable protection for your Samsung Galaxy Fold 5. The refined textures and tasteful details make this case a true fashion statement, elevating your device to a new level of elegance.
Upgrade to Excellence: Elevate your Samsung Galaxy Fold 5 experience with the Pinnacle Luxuries Galaxy FlexWallet Pro Case – the embodiment of style, innovation, and convenience. Redefine the way you interact with your device and showcase your discerning taste with a case that embodies the pinnacle of luxury and functionality.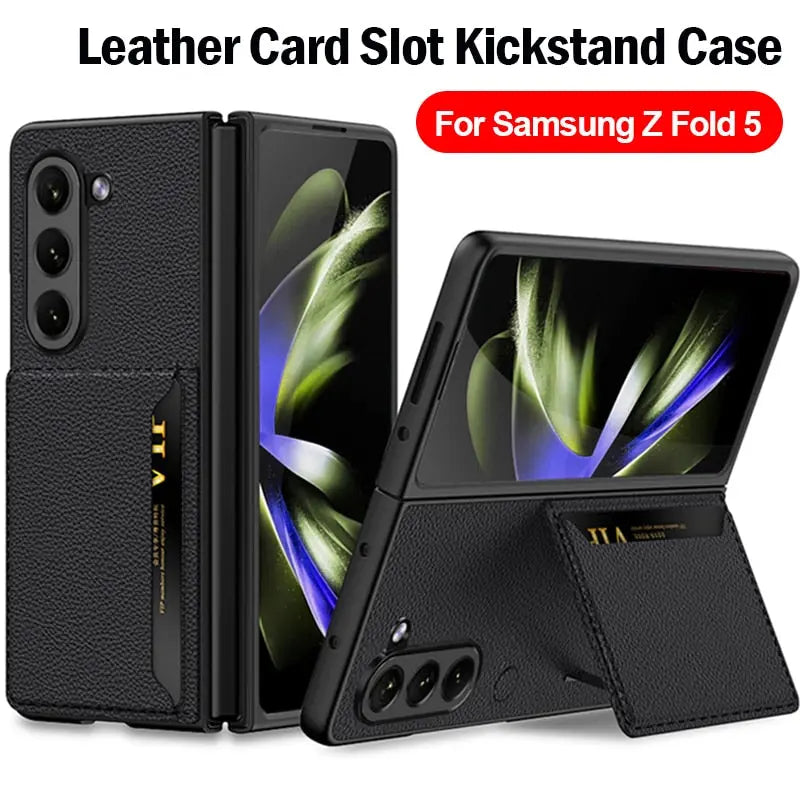 Pinnacle Luxuries FlexWallet Pro Case For Samsung Galaxy Fold 5
Sale price
$54.95
Regular price
$89.95
Choose options