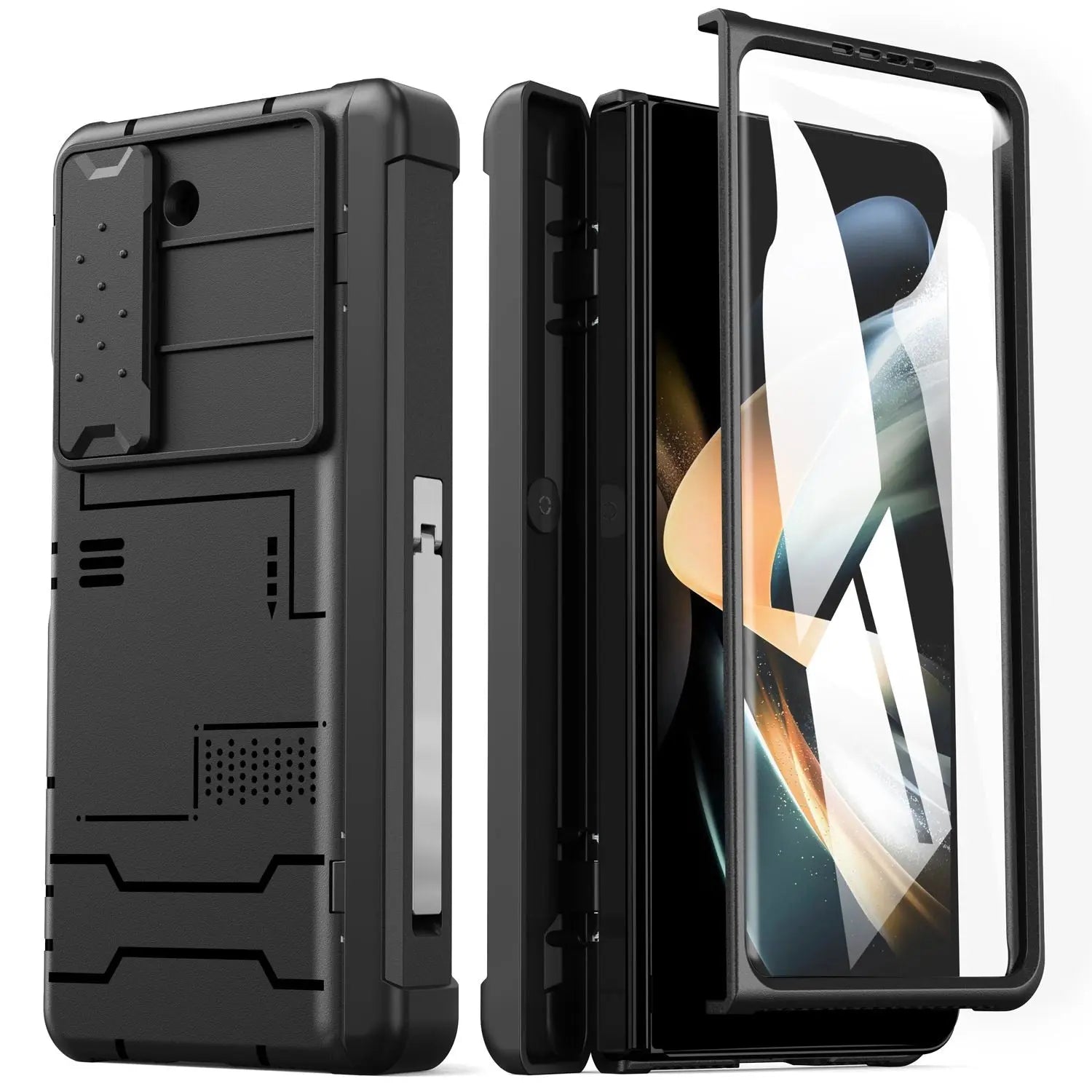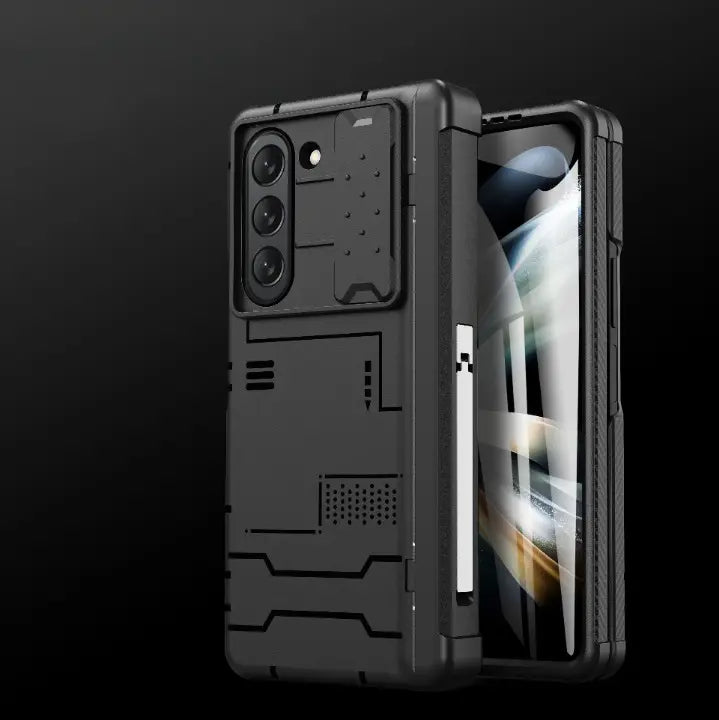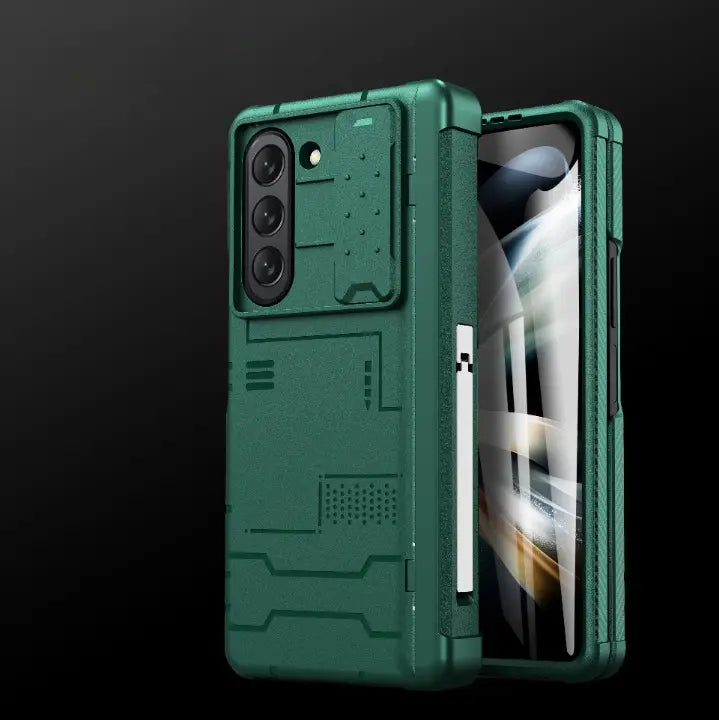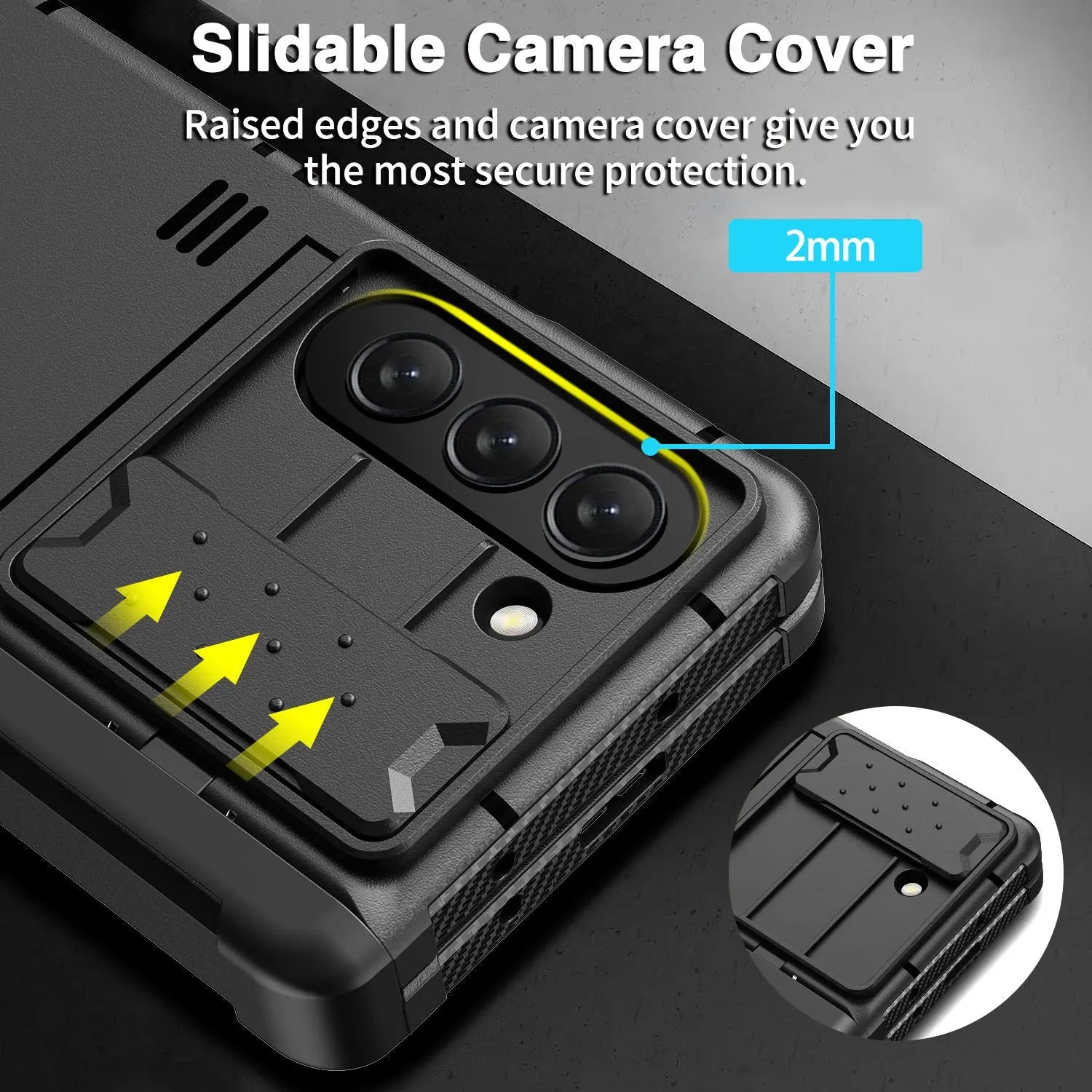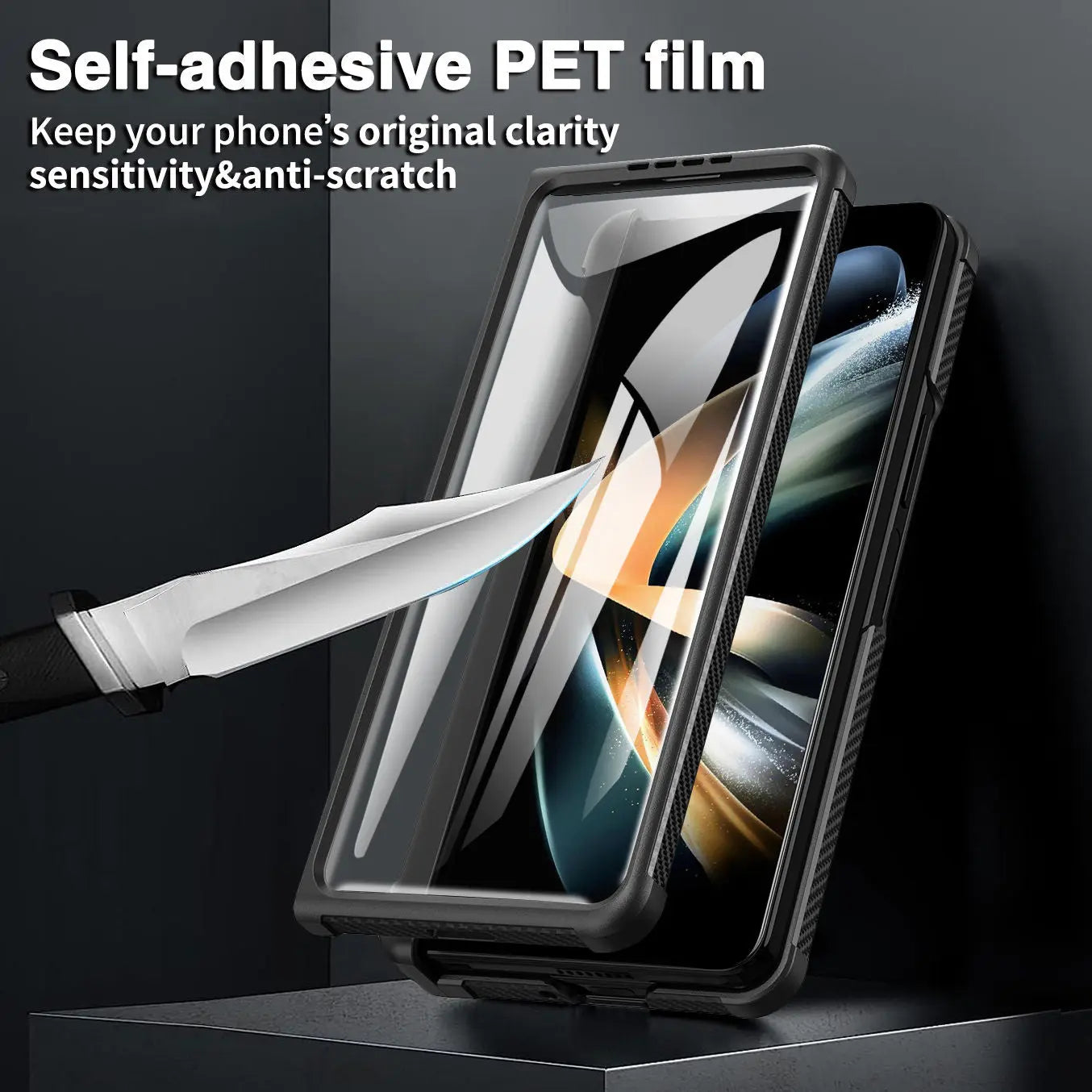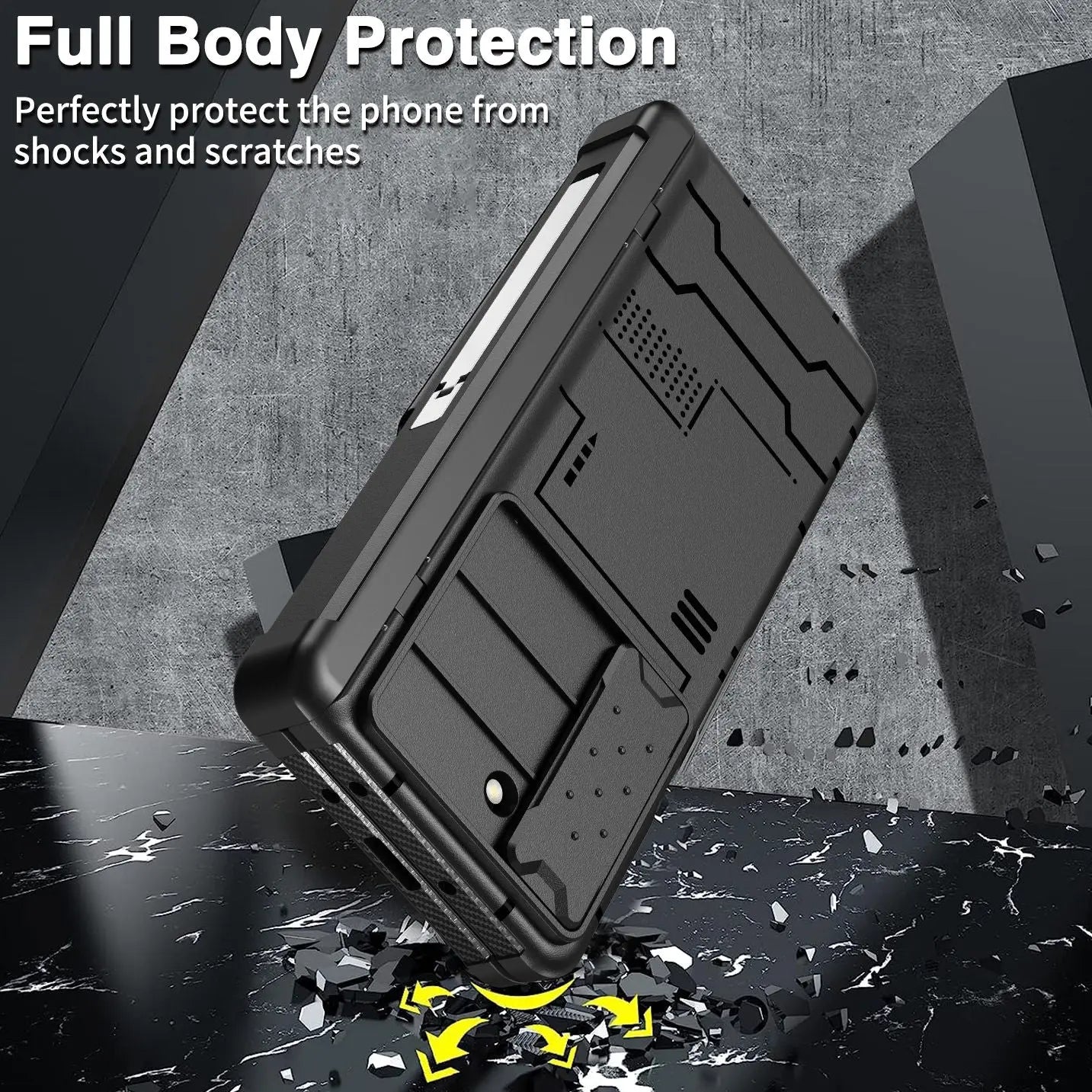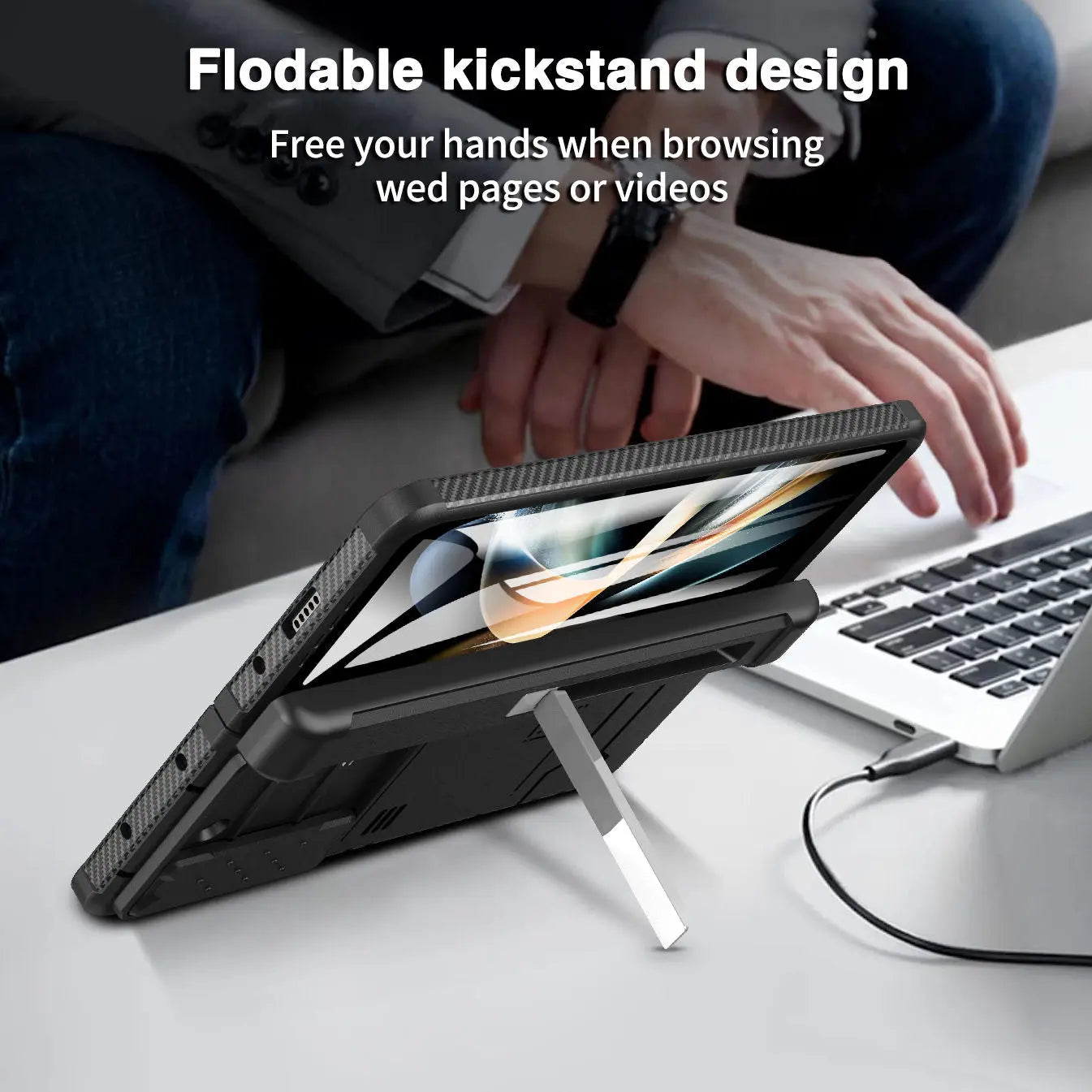 Pinnacle Luxuries Military Grade 360° Protection Case for Samsung Galaxy Z Fold 5
Sale price
$69.95
Regular price
$129.95
(/)
Introducing the Pinnacle Luxuries Military Grade 360° Protection Case for Samsung Galaxy Z Fold 5 - where ruggedness meets sophistication, providing the ultimate safeguard for your device. This heavy-duty case comes equipped with a built-in kickstand and a screen protector for comprehensive protection.
Military Grade Toughness: Designed to withstand the toughest challenges, our case is built with military-grade materials to provide unmatched durability and impact resistance. Trust in its rugged construction to shield your Samsung Galaxy Z Fold 5 from the harshest conditions.
360° All-Around Protection: Our case leaves nothing to chance. With full-body coverage, it offers 360° protection against drops, shocks, scratches, and dust. Embrace absolute peace of mind knowing your precious device is safeguarded from every angle.
Built-in Kickstand for Versatile Viewing: Enjoy hands-free convenience at your fingertips. Our case features a sturdy built-in kickstand, allowing you to enjoy your Samsung Galaxy Z Fold 5 in both portrait and landscape mode. Perfect for video calls, movie marathons, or multitasking.
Crystal Clear Screen Protector: A crystal-clear screen protector adds an extra layer of defense to your Samsung Galaxy Z Fold 5's precious display. Protect it from scratches and abrasions without compromising its clarity and touch sensitivity.
Precise Cutouts and Responsive Buttons: Every detail counts. Our case is engineered with precision-cut openings, ensuring easy access to all ports, buttons, and functions. Experience seamless usability with responsive button covers.
Slim Design, Superior Grip: Despite its heavy-duty protection, our case maintains a slim profile, making it comfortable to hold. The non-slip texture provides a secure grip, reducing the risk of accidental slips and drops.
Elevate your Samsung Galaxy Z Fold 5 protection with the Pinnacle Luxuries Military Grade 360° Protection Case. Experience unparalleled toughness and versatility without compromising on style.
Pinnacle Luxuries Military Grade 360° Protection Case for Samsung Galaxy Z Fold 5
Sale price
$69.95
Regular price
$129.95
Choose options