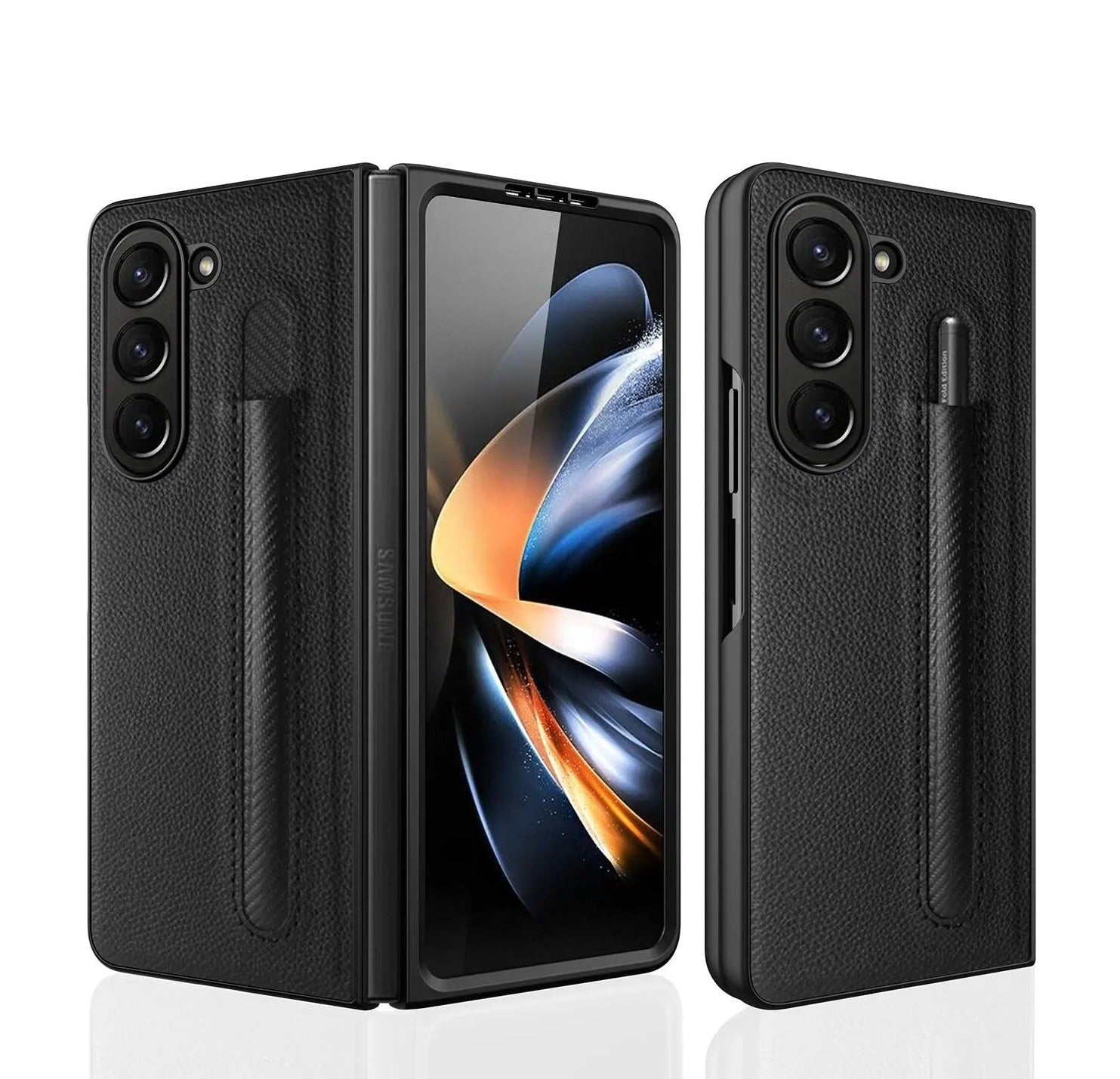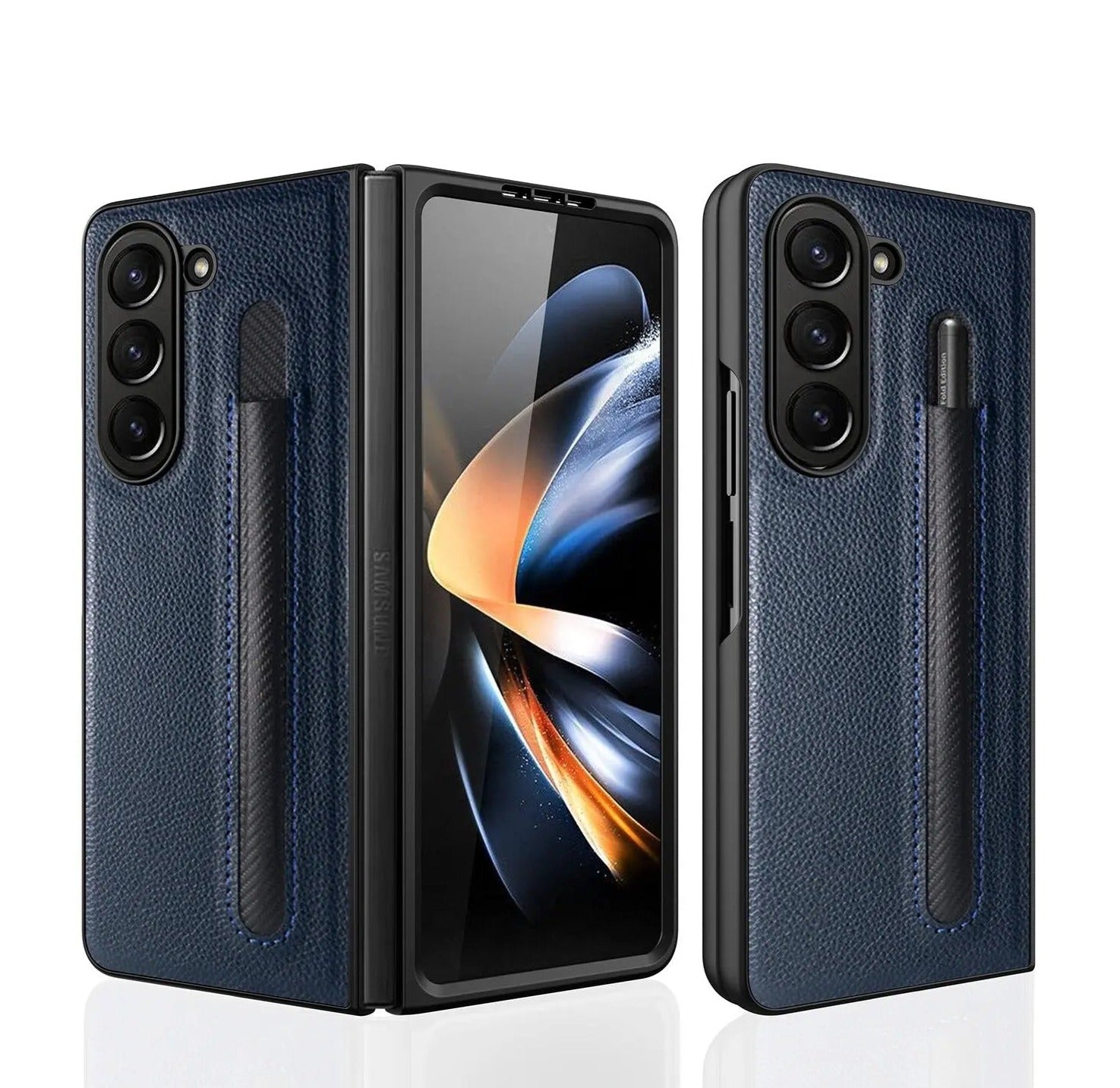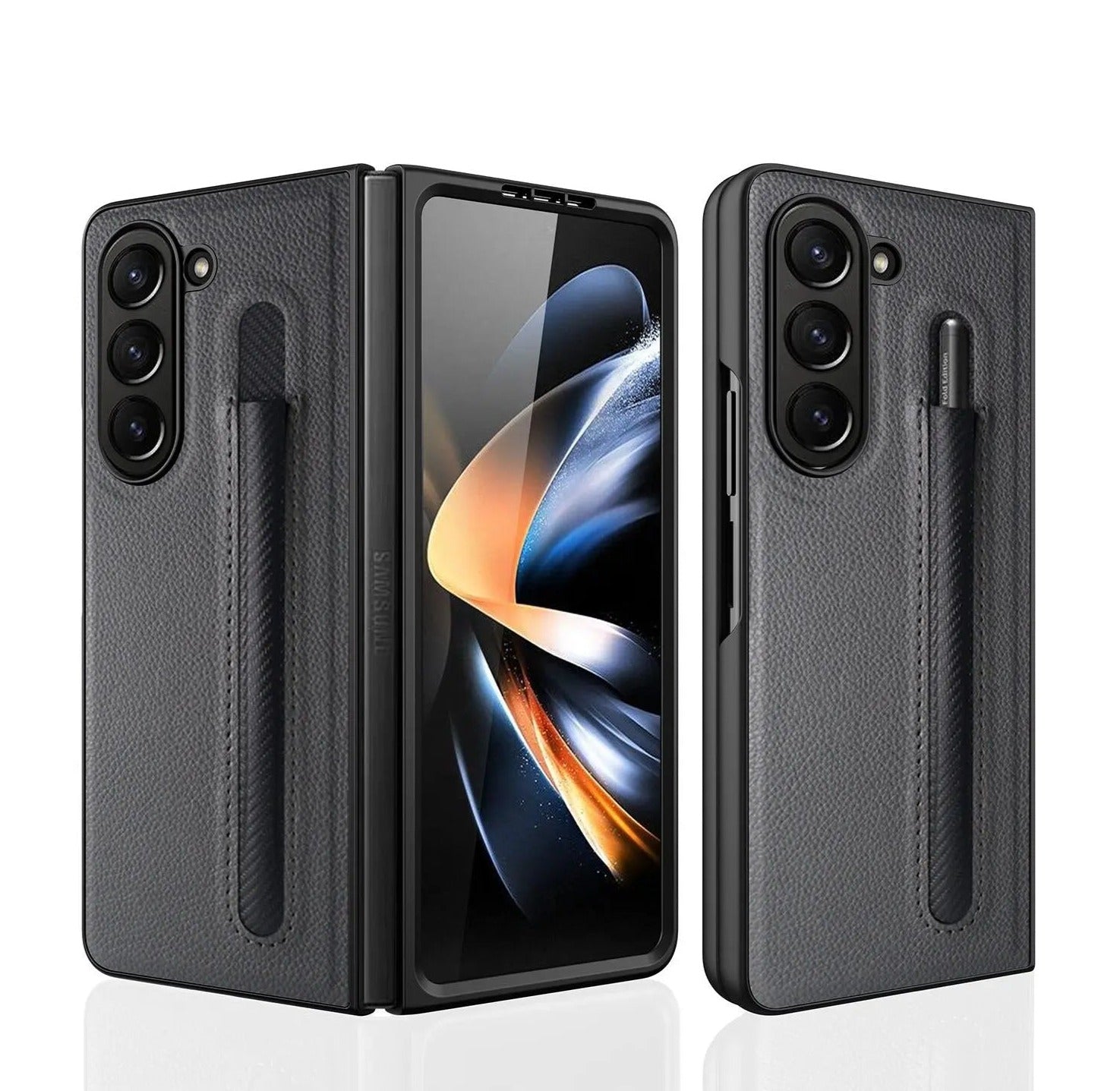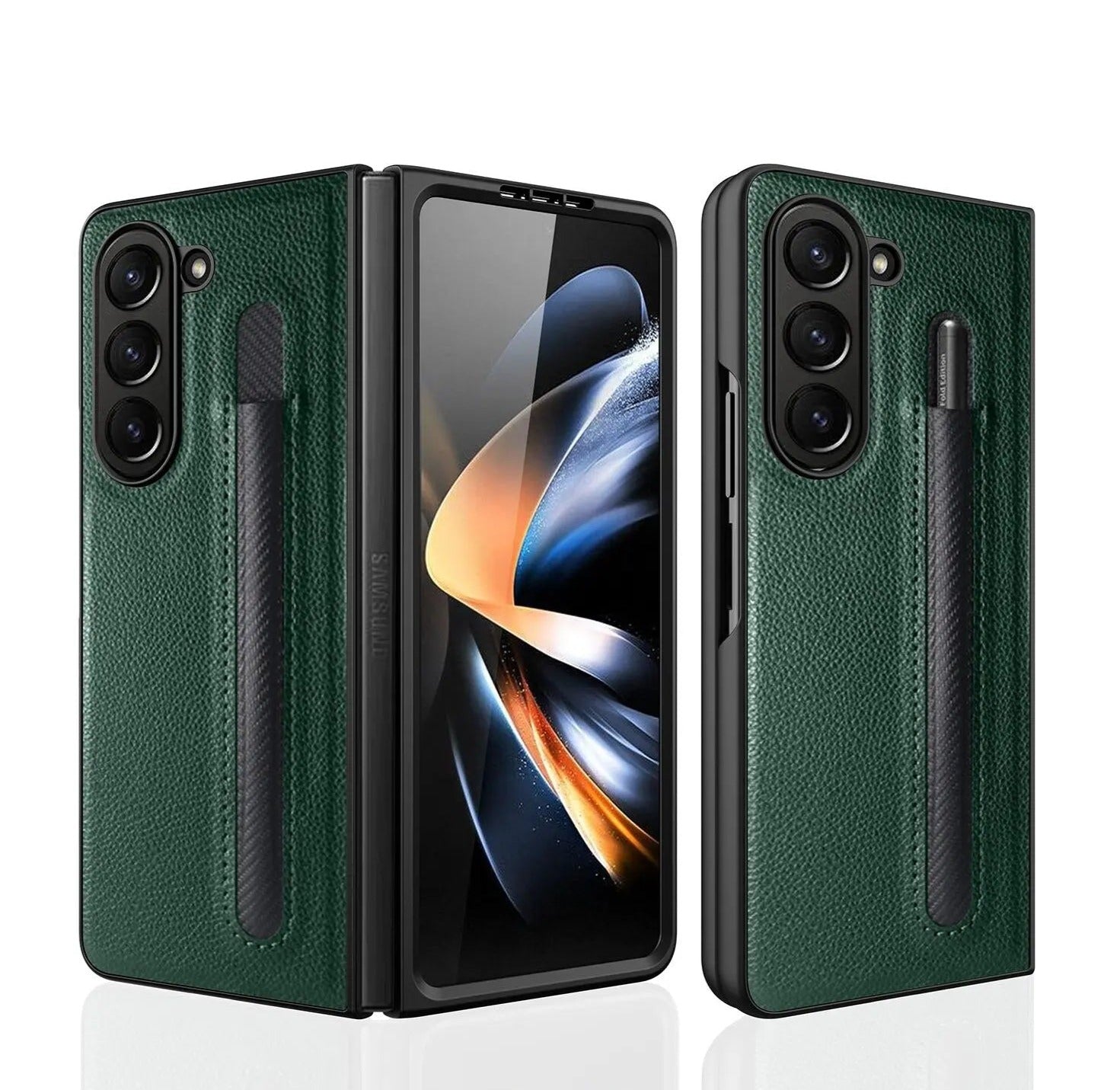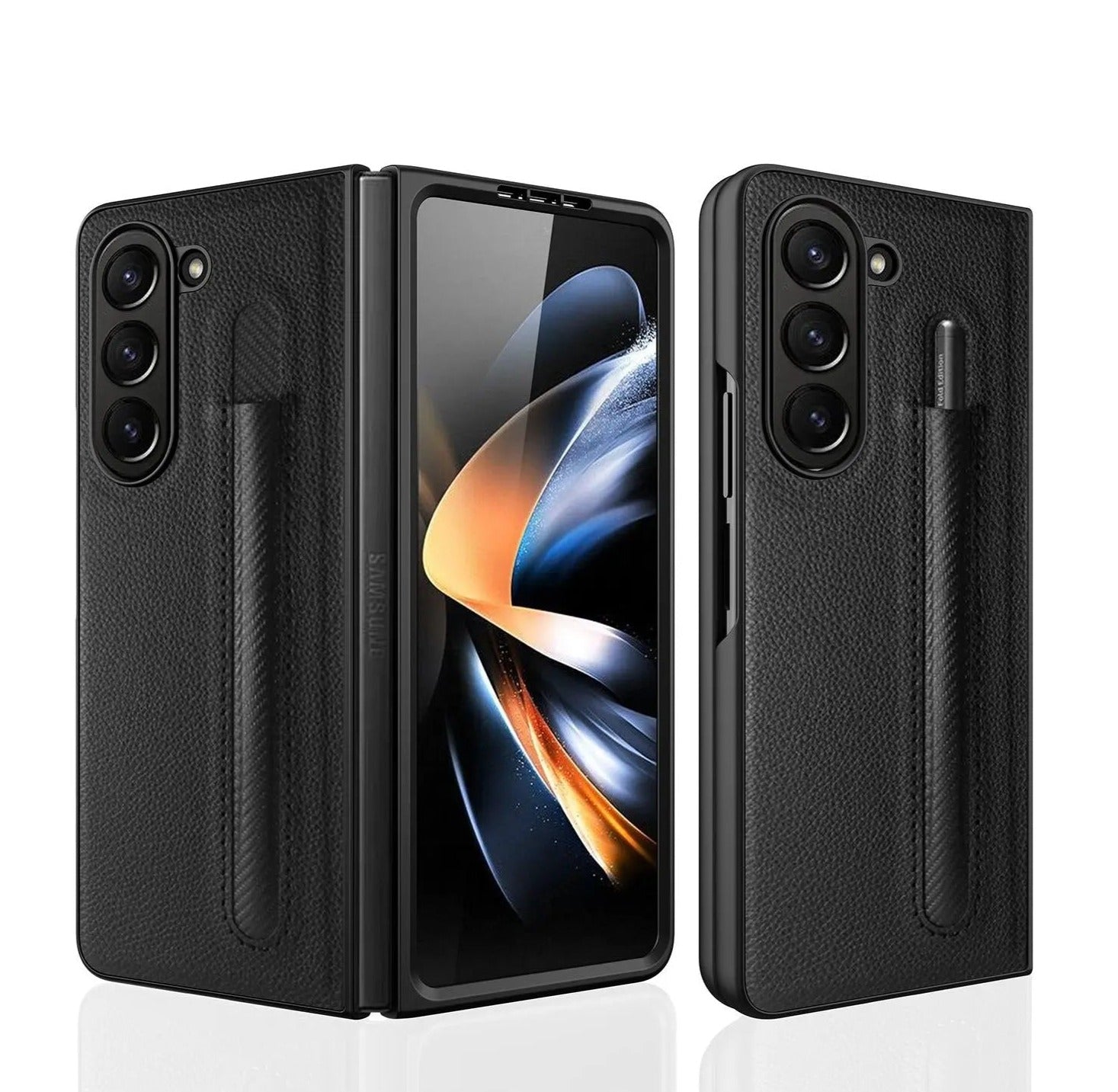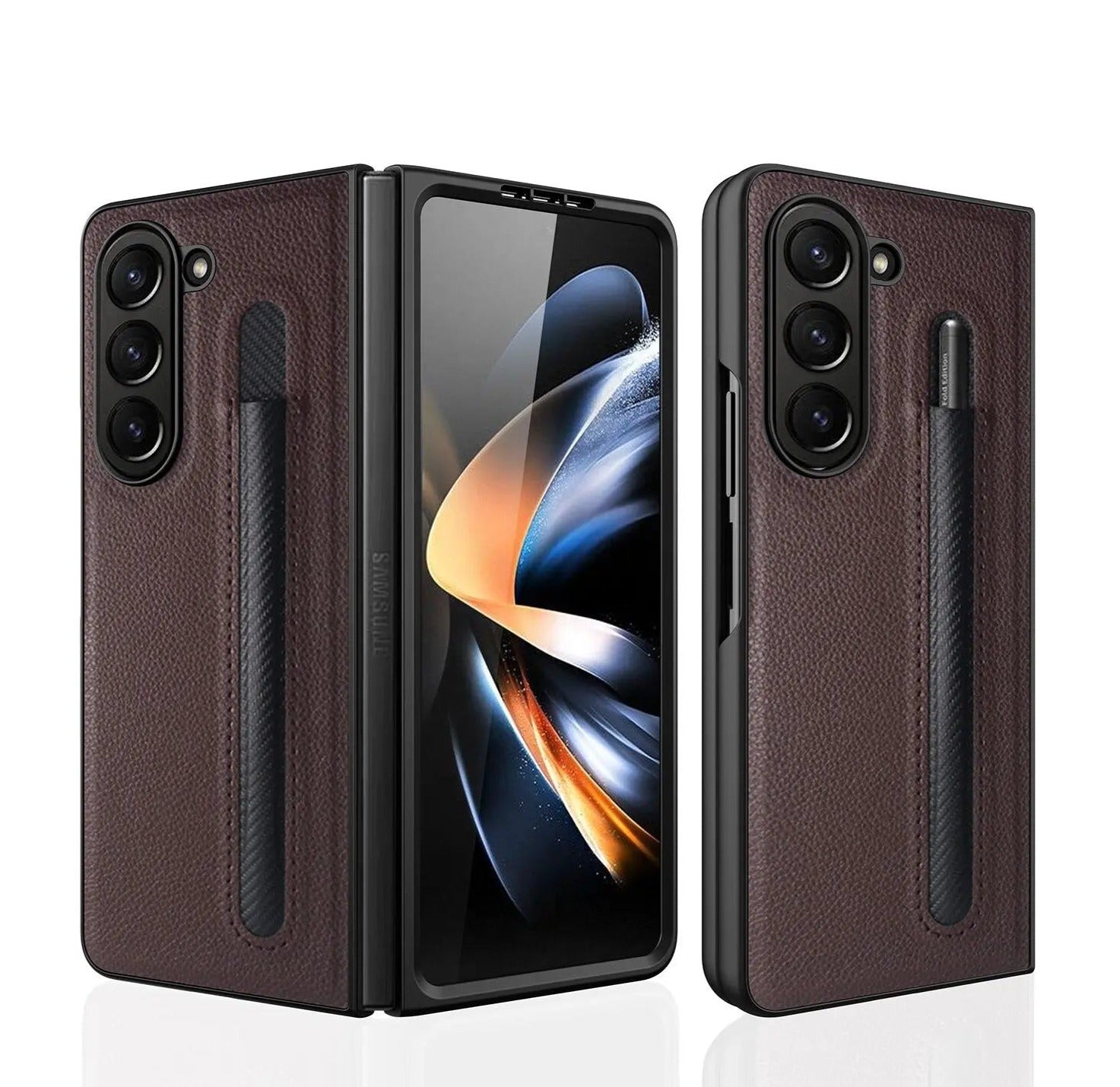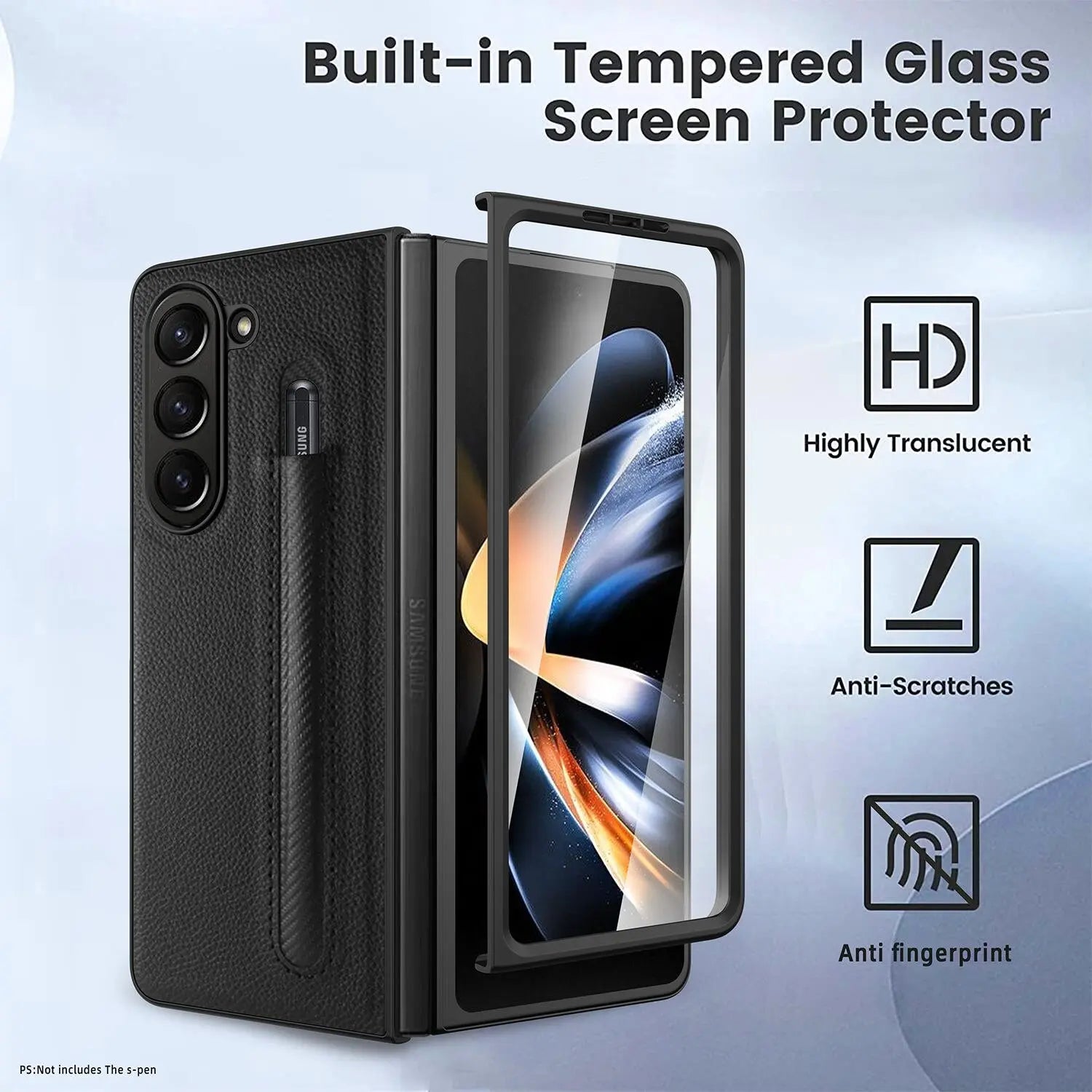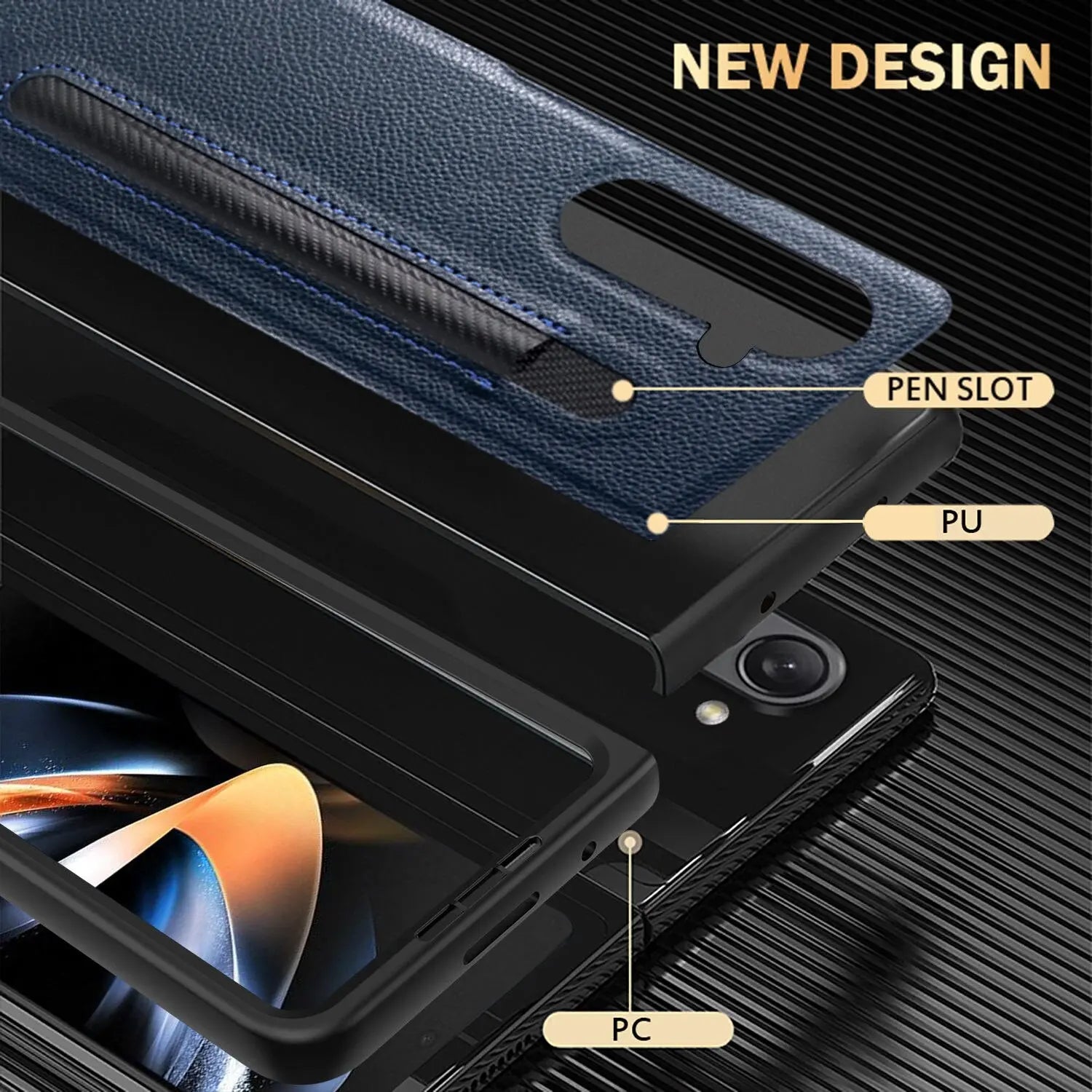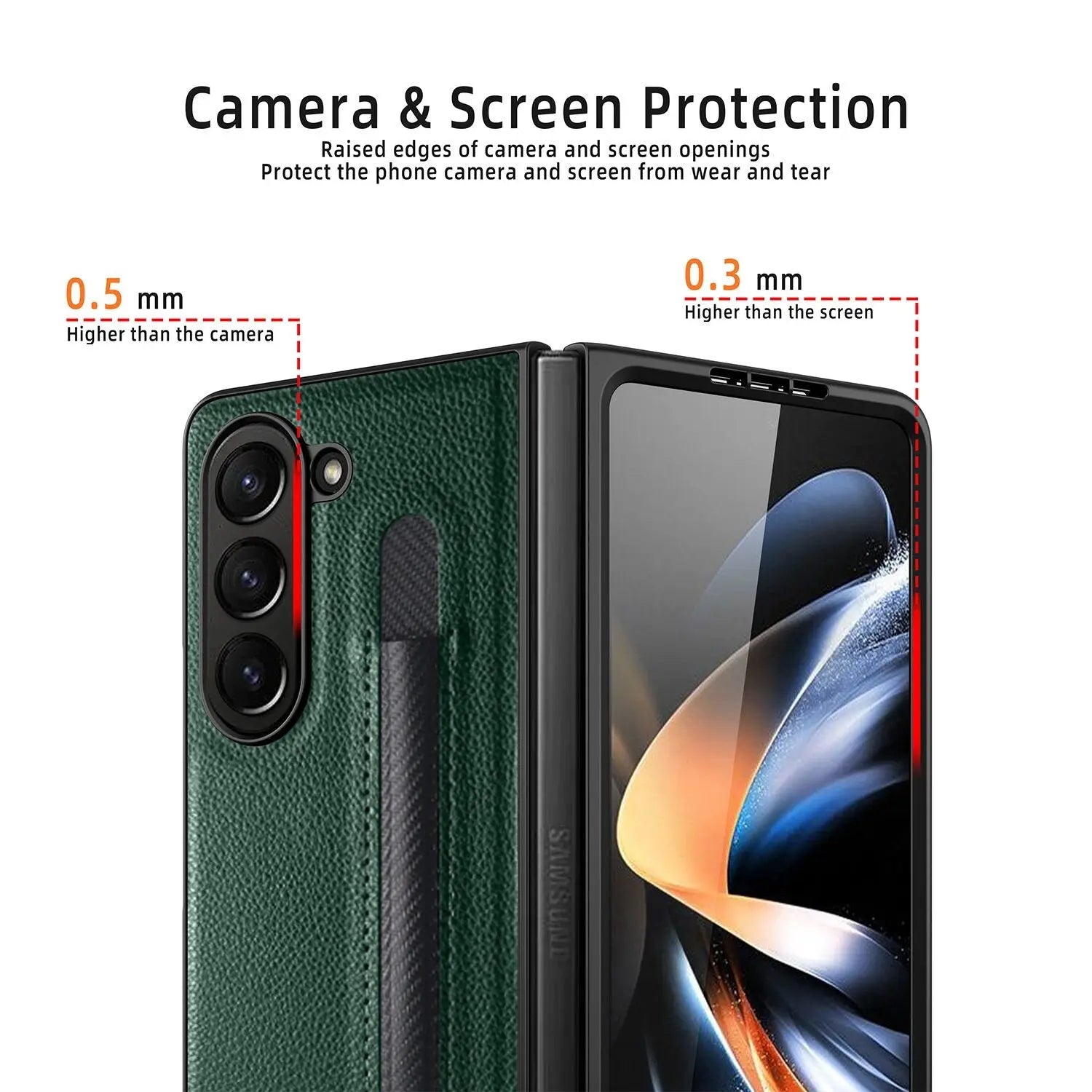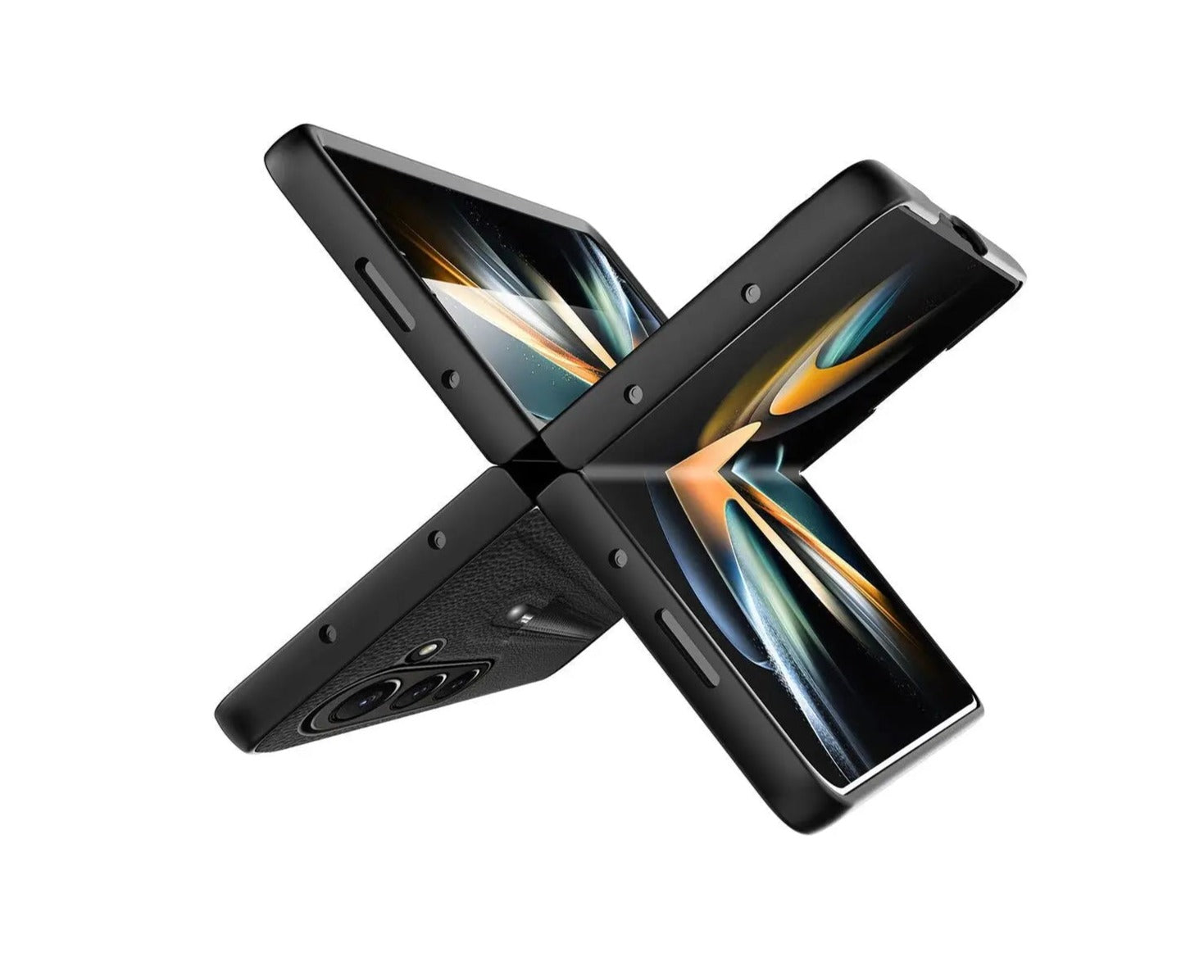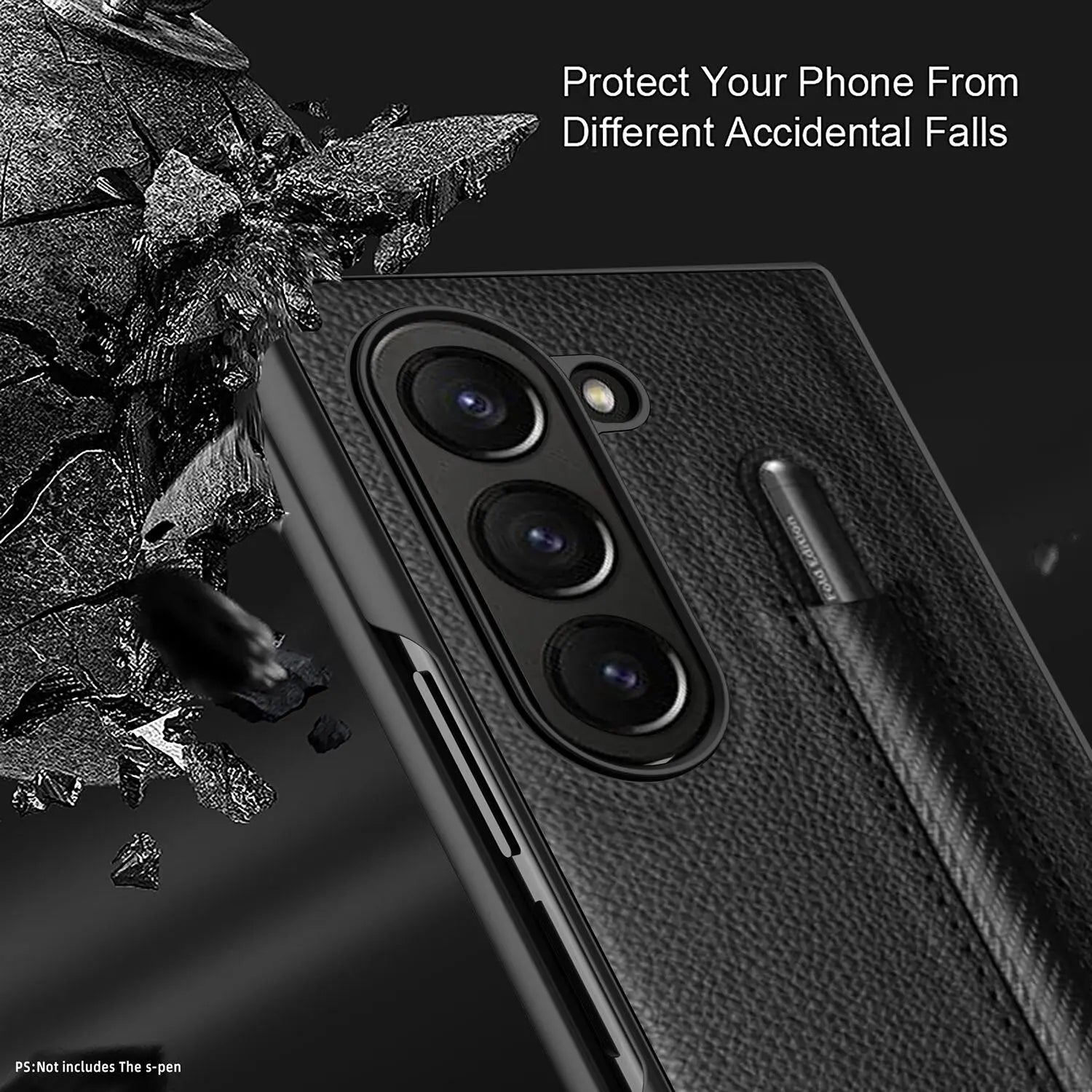 SleekShield Leather Case For Samsung Galaxy Fold 5
Sale price
$64.95
Regular price
$99.95
(/)
Brand: Pinnacle Luxuries
Description:
Experience the perfect synergy of elegance and protection with the SleekShield Leather Case, meticulously designed to harmonize with your Samsung Galaxy Fold 5.
Understated Sophistication: Crafted from the finest leather, this case envelops your phone in a tactile delight that's as much a pleasure to touch as it is to behold. The slim profile adds an air of refinement to your device without compromising its inherent beauty.
Seamless Access: The precise cutouts grant you unhindered access to all features, from the charging port to the fingerprint sensor. Your device remains fully functional, encased in a second skin of pure sophistication.
Guarded Elegance: The velvety soft interior lining gently cushions your screen, ensuring it remains free from any blemishes that could detract from its visual splendor.
Streamlined Protection: The SleekShield Leather Case is more than just a case – it's a guardian. Its thoughtfully designed form offers protection against everyday mishaps without compromising the slim profile you adore.
Elevate Your Device: Elevate your device's aesthetic while ensuring its safeguarding. This case is more than an accessory; it's an extension of your style, a statement of your appreciation for both form and function.
For those who demand excellence in every facet of life, the SleekShield Galaxy Fold 5 Leather Case is the ultimate embodiment of grace and protection. Elevate your phone experience today – order now and redefine elegance.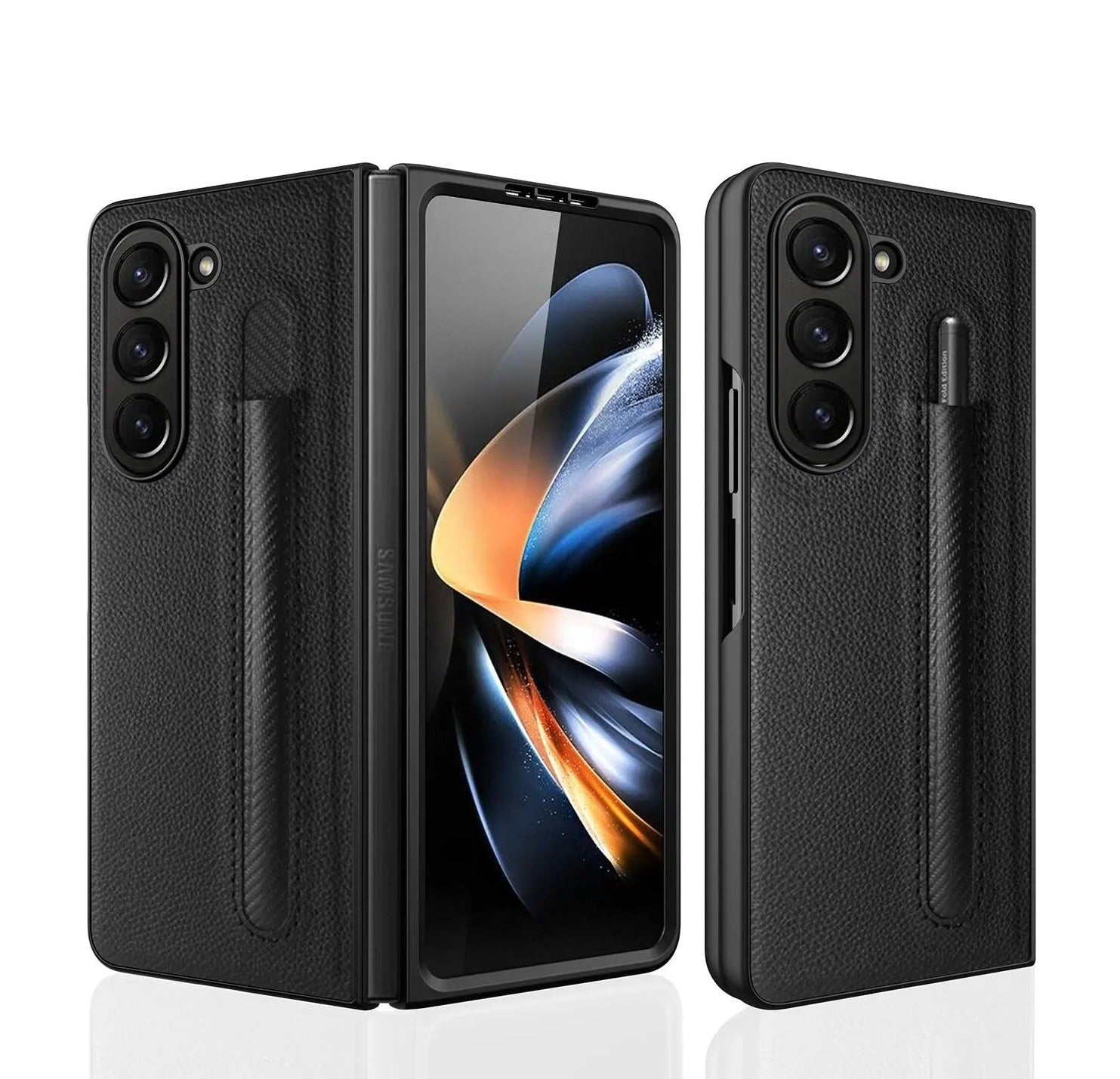 SleekShield Leather Case For Samsung Galaxy Fold 5
Sale price
$64.95
Regular price
$99.95
Choose options