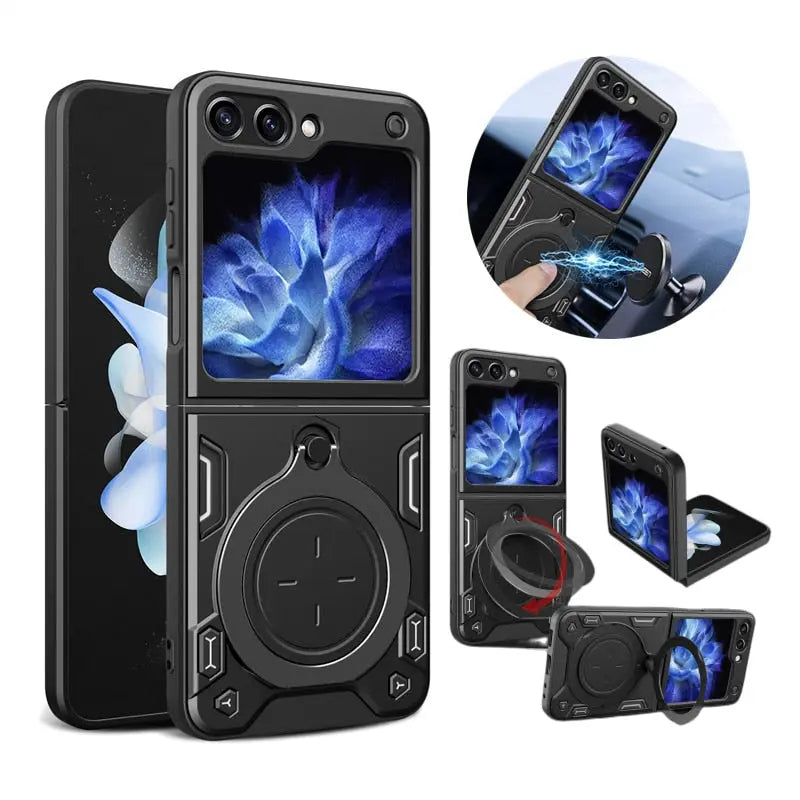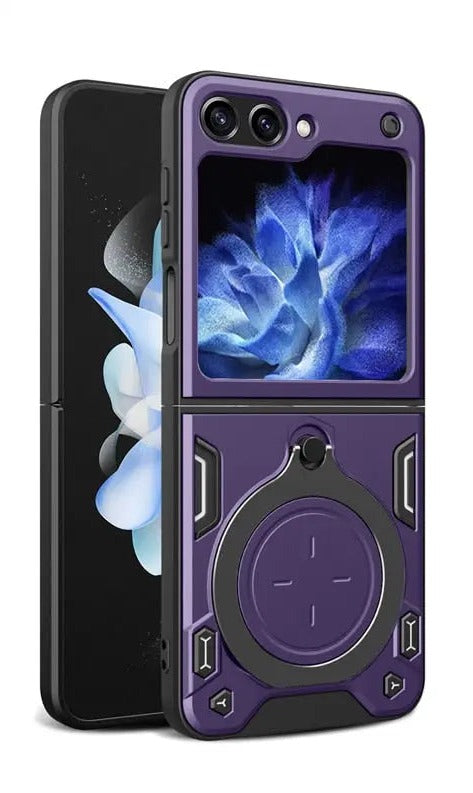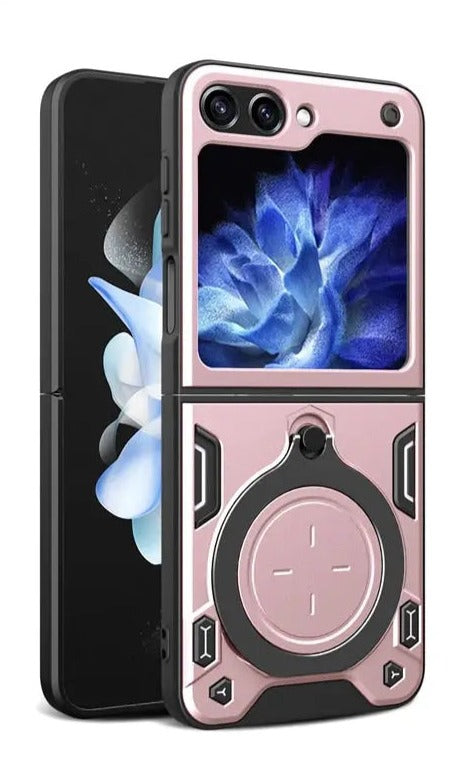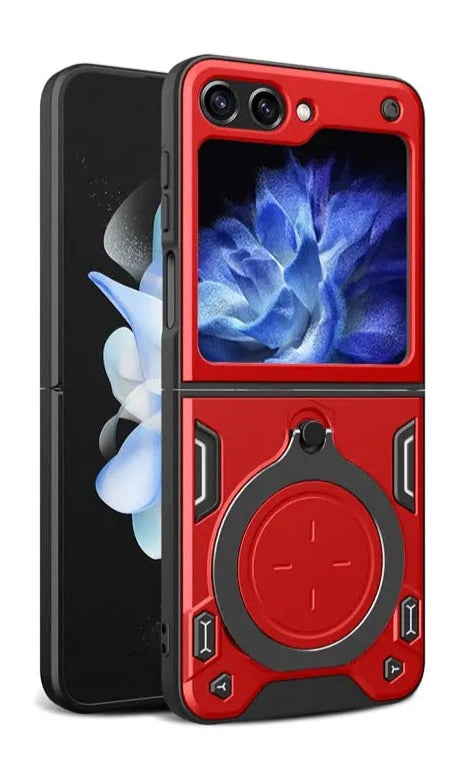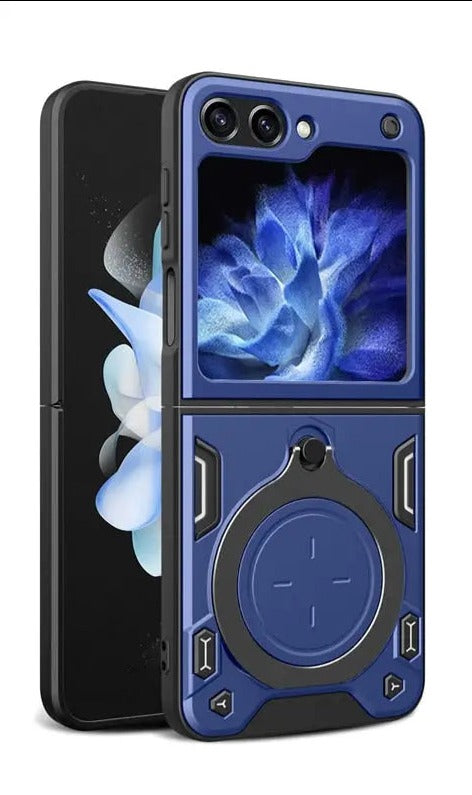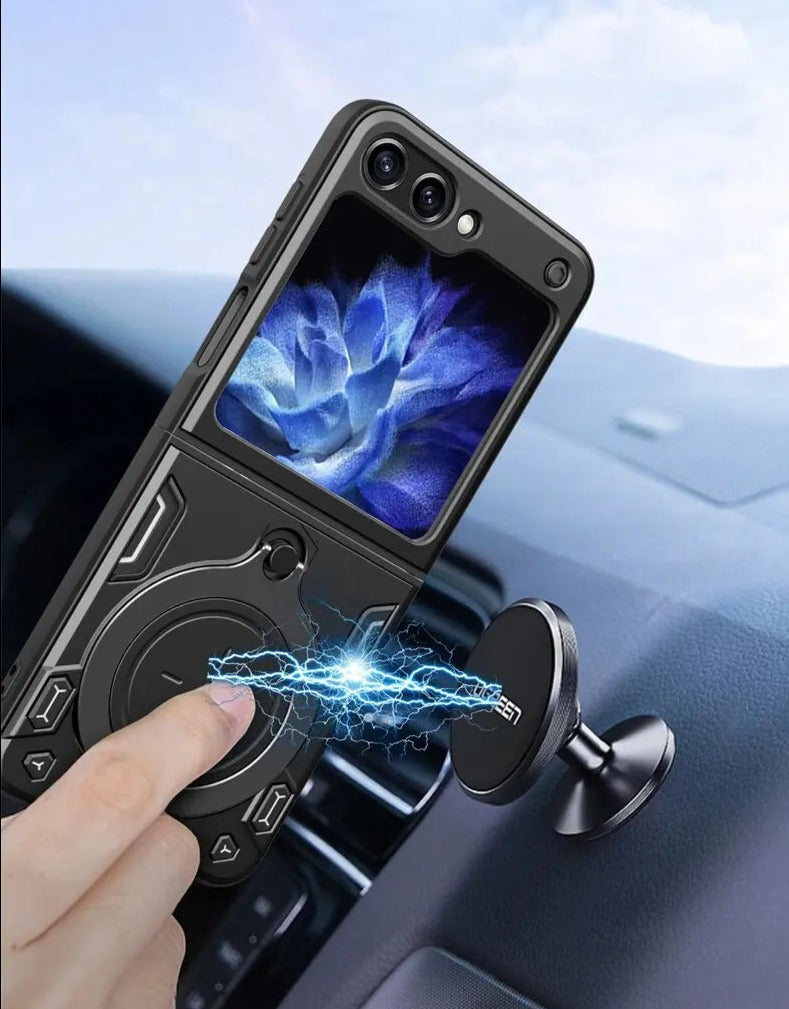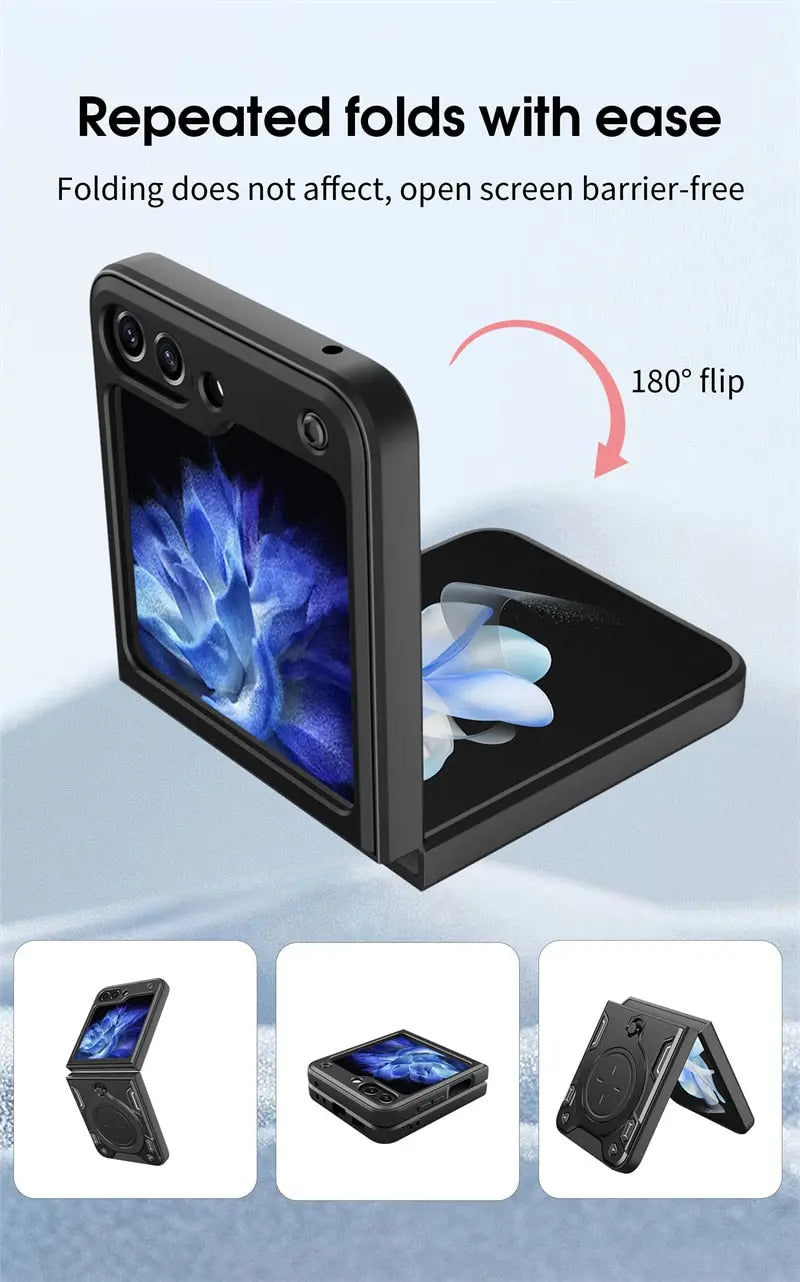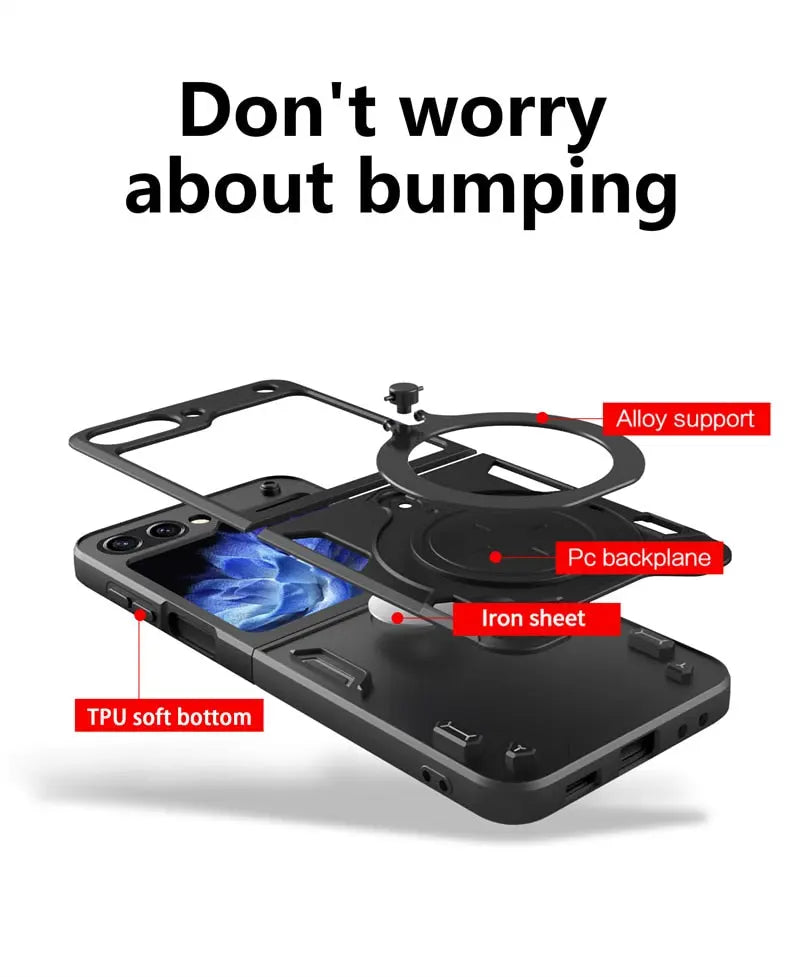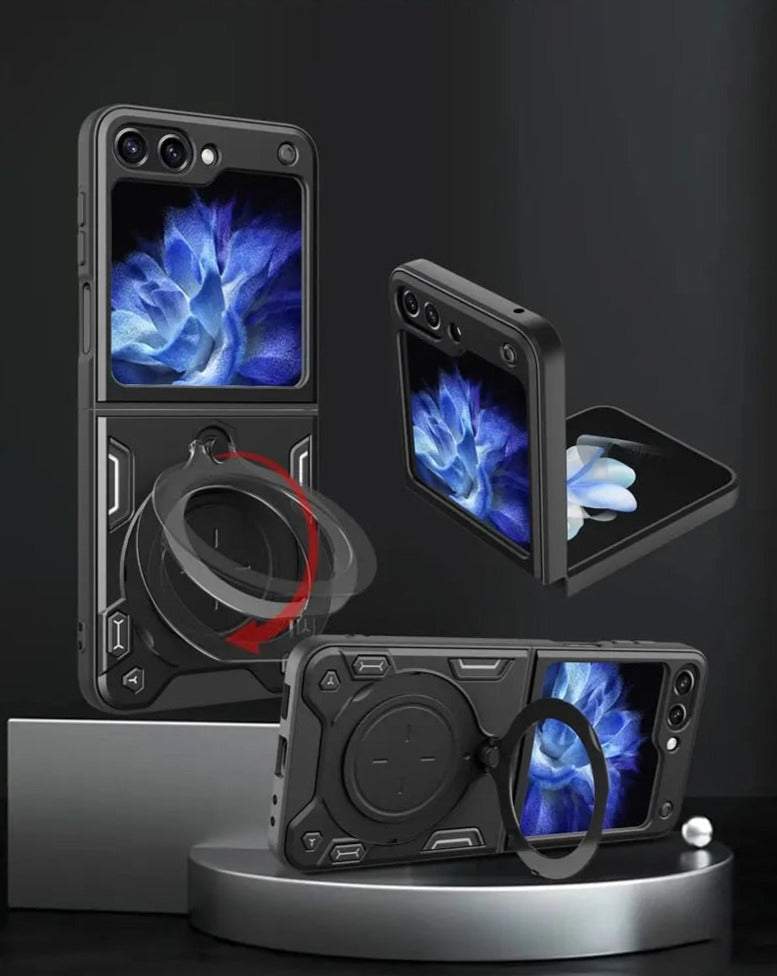 The FlipGuard Pro Samsung Galaxy Flip 5 Phone Case by Pinnacle Luxuries
Sale price
$54.95
Regular price
$99.95
(/)
Brand: Pinnacle Luxuries
Description:
Elevate your Samsung Galaxy Flip 5 experience with the FlipGuard Pro, a masterpiece meticulously designed by Pinnacle Luxuries. This phone case is more than just protection; it's an embodiment of sophistication and practicality, offering a plethora of features to enhance your everyday life.
Unleash the Power of Magnets: The FlipGuard Pro is equipped with a powerful magnetic closure, ensuring that your phone stays securely in place at all times. No more worries about accidental openings – your device is safeguarded with precision.
Ring in Style: The integrated ring holder not only adds a touch of elegance but also provides a secure grip. Effortlessly multitask or enjoy hands-free viewing without compromising on style.
Combat Fingerprints and Scratches: Say goodbye to unsightly fingerprints and scratches that dull your phone's shine. The anti-fingerprint and anti-scratch technology keep your device looking immaculate, just as you deserve.
Dual Layer Armor: The FlipGuard Pro boasts a dual-layer construction, providing heavy-duty protection without adding bulk. Your phone remains sleek and stylish while being shielded from life's little accidents.
Dustproof Defense: Don't let dust and debris infiltrate your phone's delicate internals. Our case creates a protective seal, ensuring your device functions flawlessly, day in and day out.
Built for Heavy Duty Use: From daily commutes to outdoor adventures, the FlipGuard Pro is your steadfast companion. It's engineered to withstand the rigors of your active lifestyle, keeping your phone safe no matter where you go.
Intuitive Holder and Kickstand: Need a convenient stand for video calls or entertainment on the go? The integrated holder and kickstand provide the perfect angle, letting you enjoy content hands-free in portrait or landscape mode.
Supreme Non-Slip Grip: The textured design on the case's surface offers an exceptional non-slip grip, ensuring your phone stays firmly in your hand, reducing the risk of accidental drops.
Pinnacle Luxuries proudly presents the FlipGuard Pro, where every feature is meticulously crafted to elevate your Galaxy Flip 5 experience. It's more than a case; it's an extension of your style, a reflection of your demand for excellence. Secure your device in the epitome of luxury – order the FlipGuard Pro today and transform the way you protect and enjoy your Samsung Galaxy Flip 5.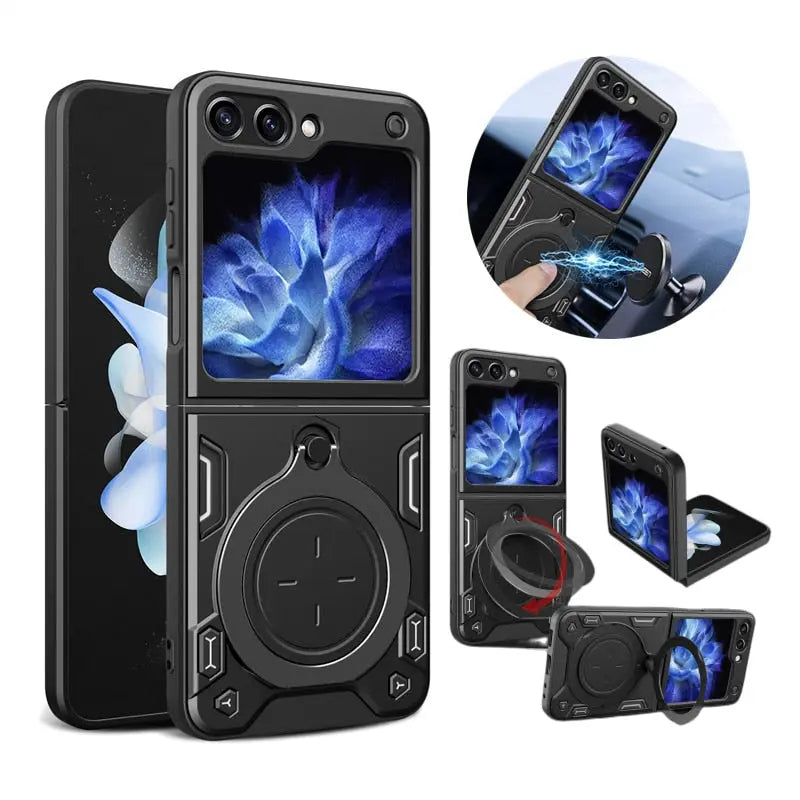 The FlipGuard Pro Samsung Galaxy Flip 5 Phone Case by Pinnacle Luxuries
Sale price
$54.95
Regular price
$99.95
Choose options