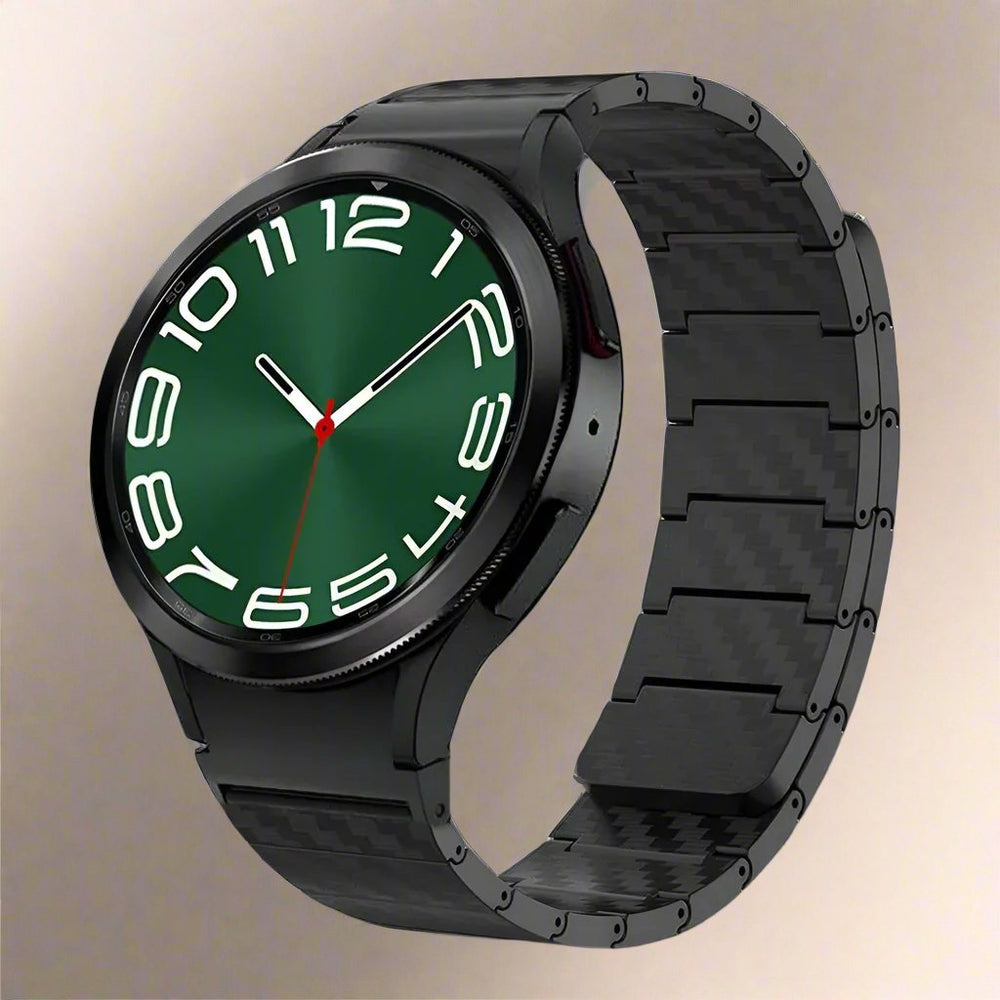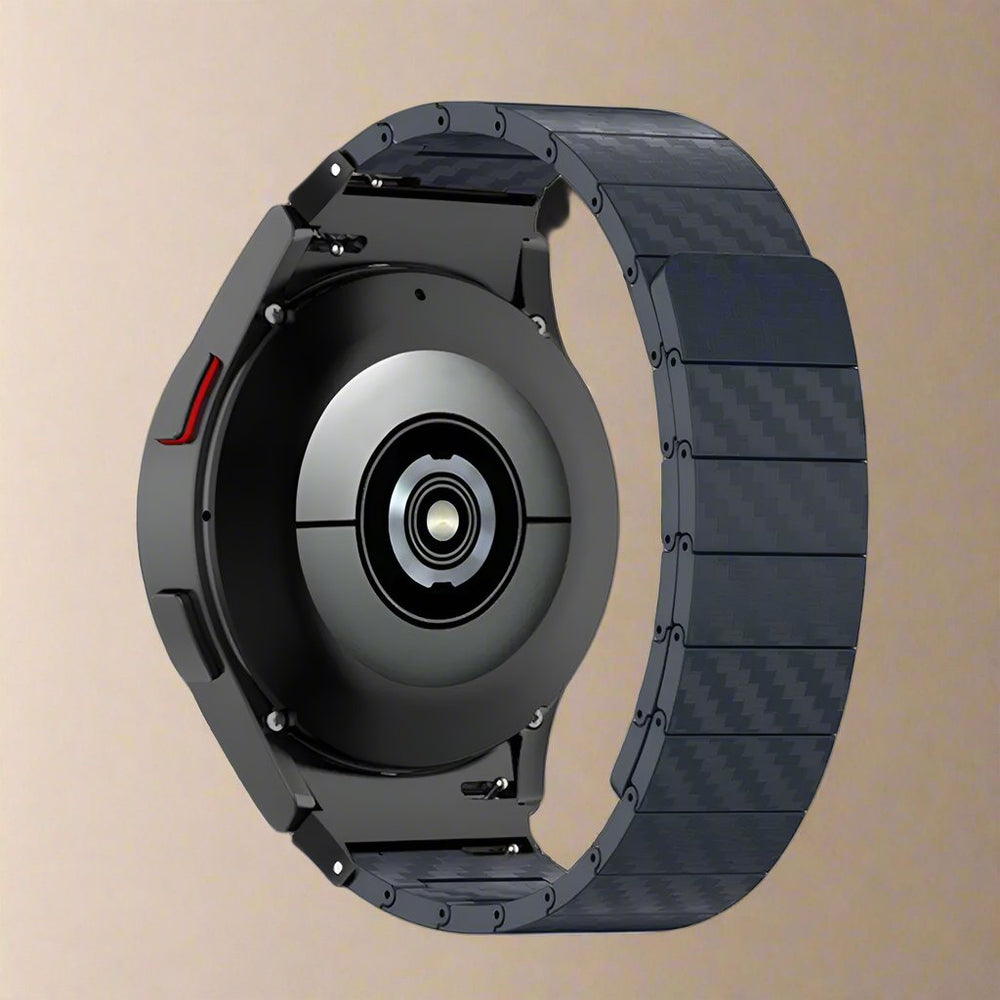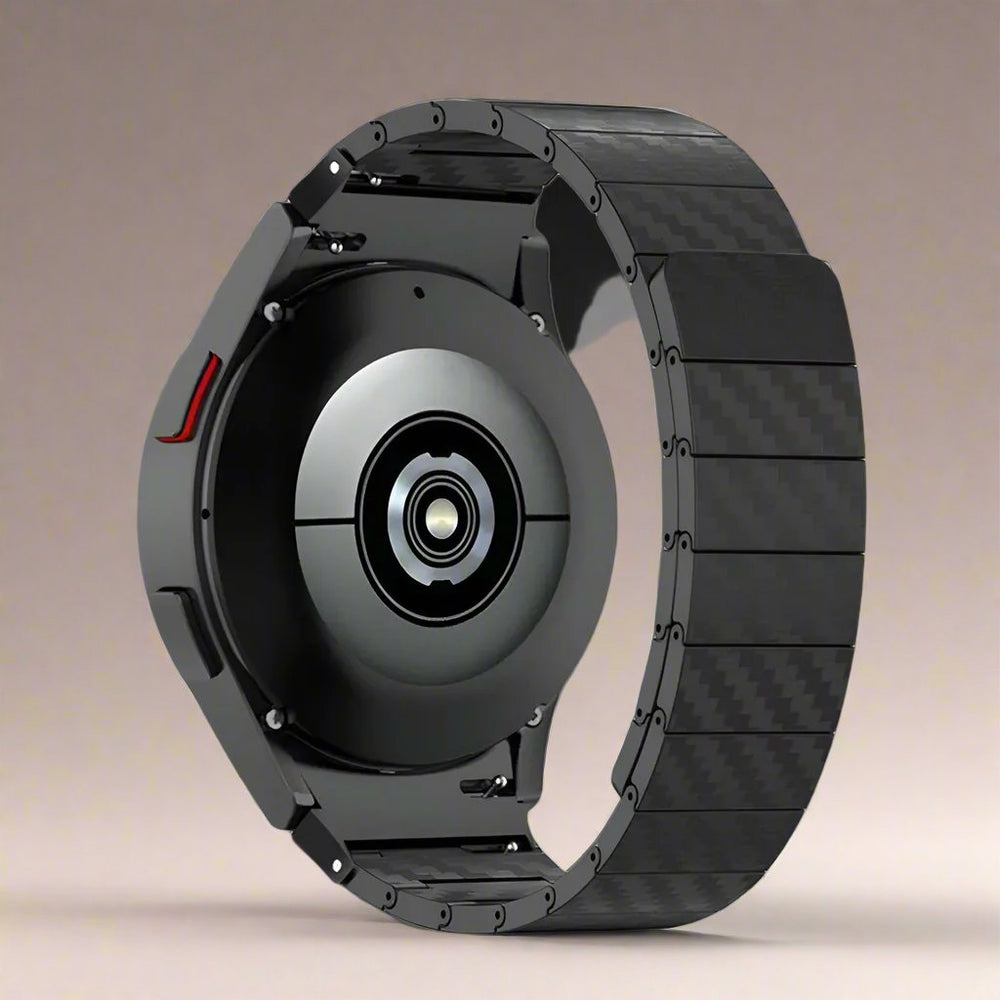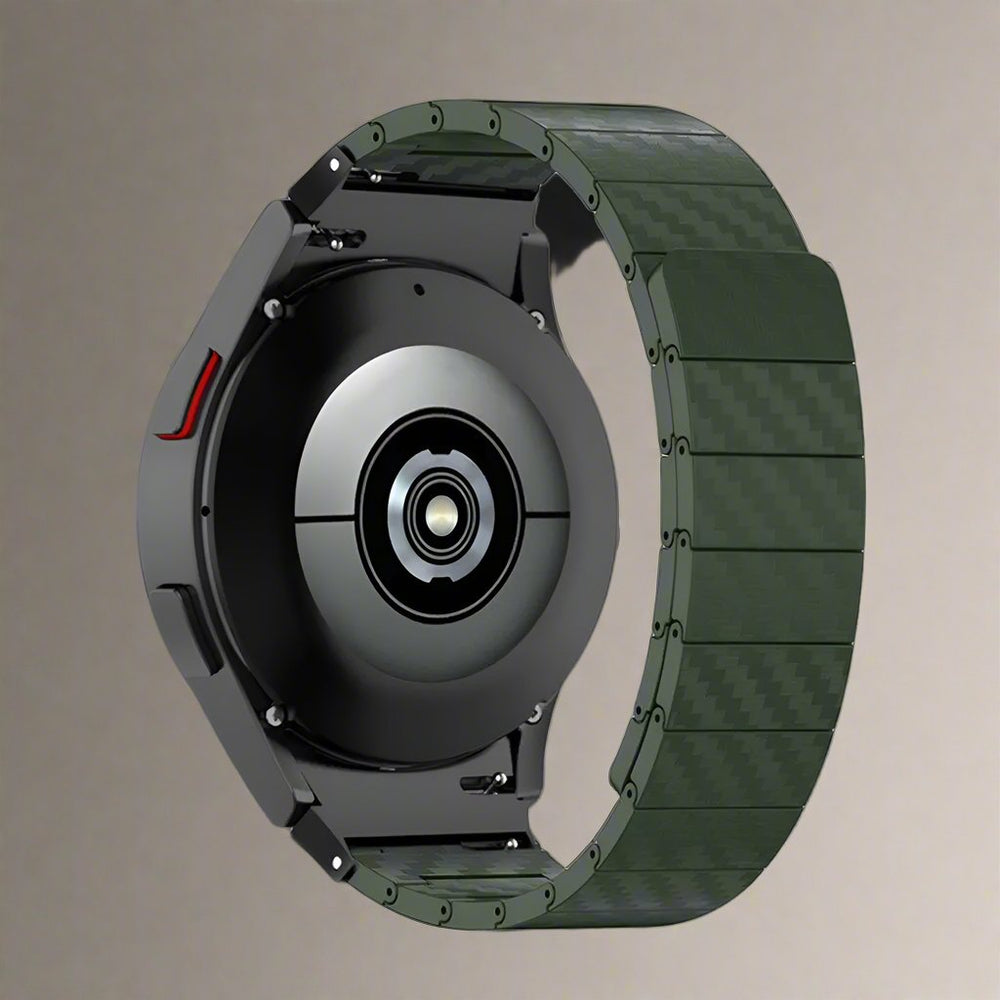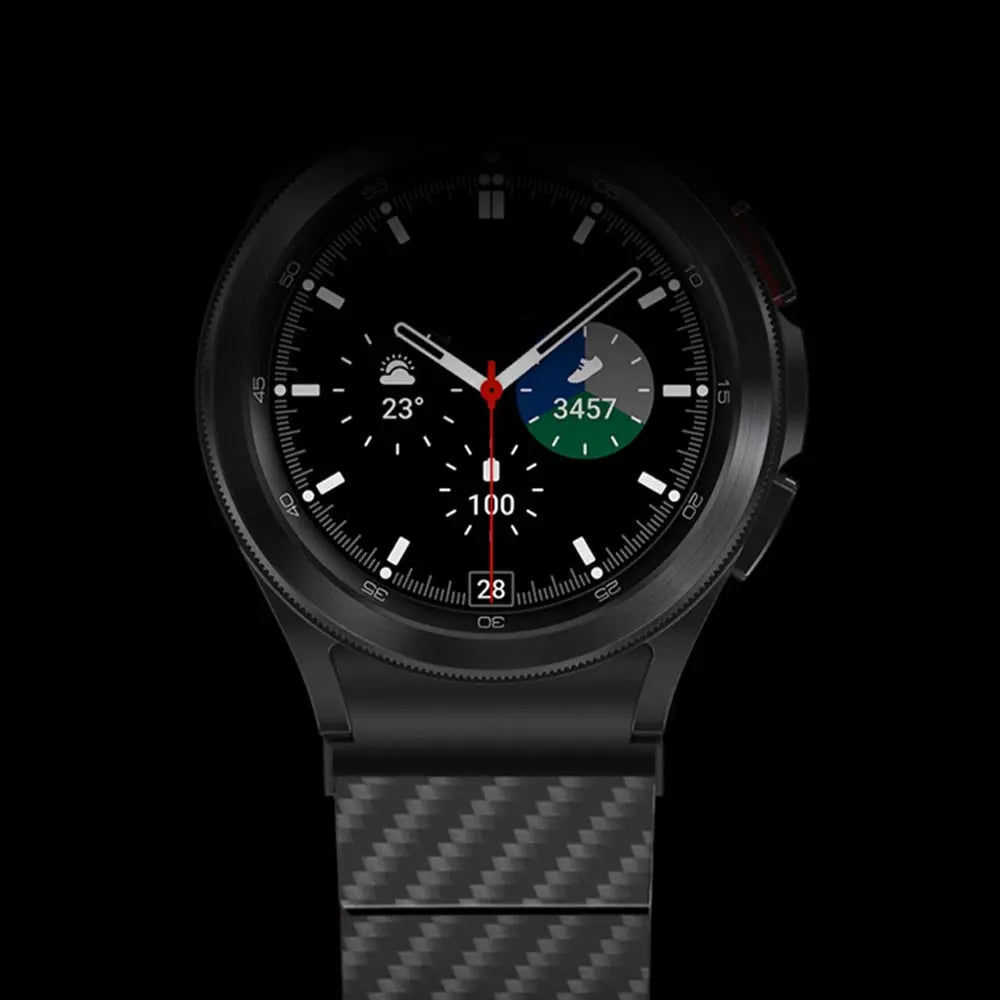 Carbon Elite Precision Band For Samsung Galaxy Watch 4 5 6
Sale price
$64.95
Regular price
$114.95
(/)
Brand: Pinnacle Luxuries
Description:
Elevate your Galaxy Watch 6 experience to extraordinary heights with the "Carbon Elite Precision" Band – an engineering marvel meticulously designed and crafted by Pinnacle Luxuries. Embrace a level of luxury that surpasses the competition, as this custom carbon fiber masterpiece redefines wristwear perfection.
Unparalleled Elegance: Step into a realm of unmatched elegance and sophistication with the Carbon Elite Precision Band. The carbon fiber pattern, intricately woven into the band's fabric, exudes timeless beauty and modern allure. Elevate your style effortlessly and set new standards in refinement.
Engineered for Excellence: Each facet of the Carbon Elite Precision Band reflects our unwavering commitment to excellence. Precision engineering ensures a flawless fit on both Samsung Galaxy Watch 6 and Galaxy Watch 6 Classic models, while the stainless steel clasp guarantees security without sacrificing comfort.
Supreme Craftsmanship: Crafted with artisanal precision, this band showcases superior craftsmanship that sets it apart from the ordinary. The attention to detail in the seamless integration with your Galaxy Watch and the ergonomic design for day-long comfort ensures you're experiencing a level of luxury unmatched by competitors.
Pinnacle of Performance: Designed and engineered by Pinnacle Luxuries, a trailblazer in luxury accessories, the Carbon Elite Precision Band is more than just an accessory – it's a statement of individuality and uncompromising quality. Our commitment to innovation is your assurance of an exceptional experience.
Elevate Your Galaxy Watch: Unlock a new dimension of wristwear excellence with the Carbon Elite Precision Band. Set the benchmark for style, comfort, and sophistication, and make your mark in a league of your own. This is your moment to transcend the ordinary and embrace the extraordinary.
Experience the epitome of elegance – choose the Carbon Elite Precision Band from Pinnacle Luxuries. Command attention, make a statement, and own the wristwear revolution. Secure your order now and redefine luxury on your terms.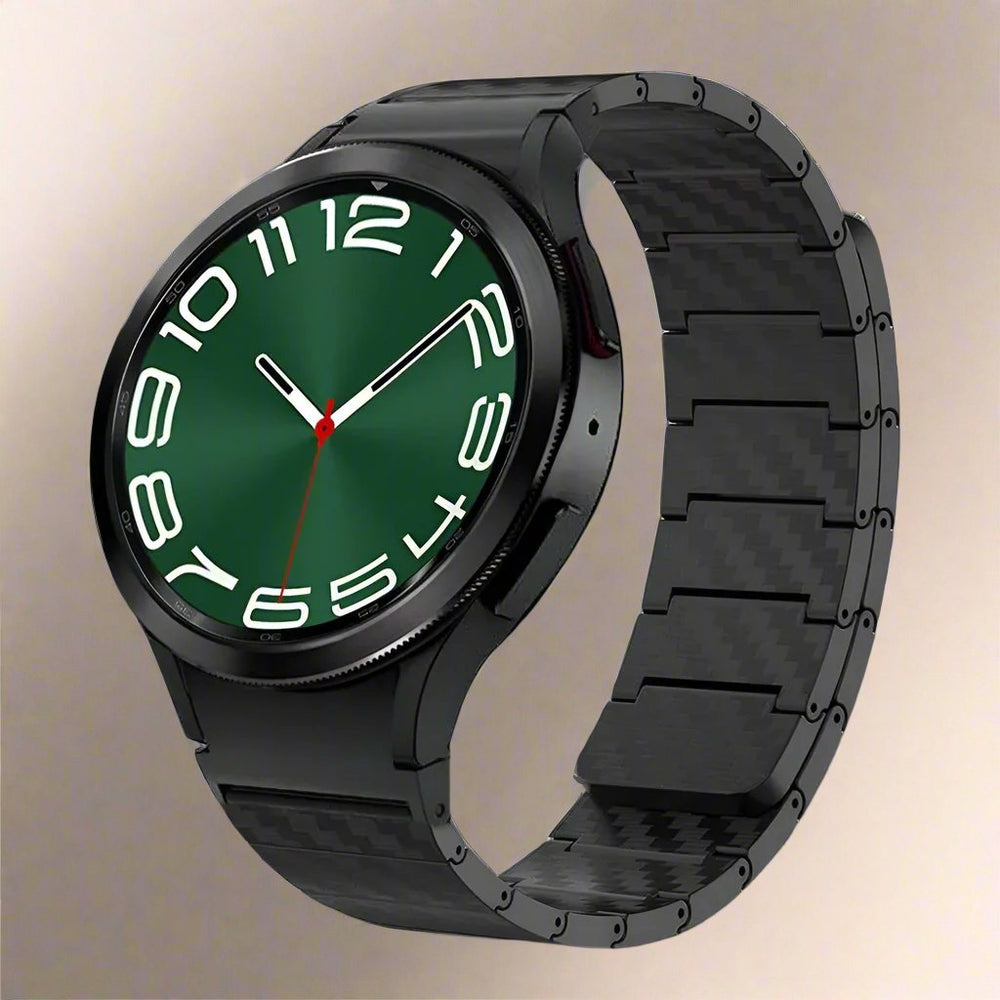 Carbon Elite Precision Band For Samsung Galaxy Watch 4 5 6
Sale price
$64.95
Regular price
$114.95
Choose options