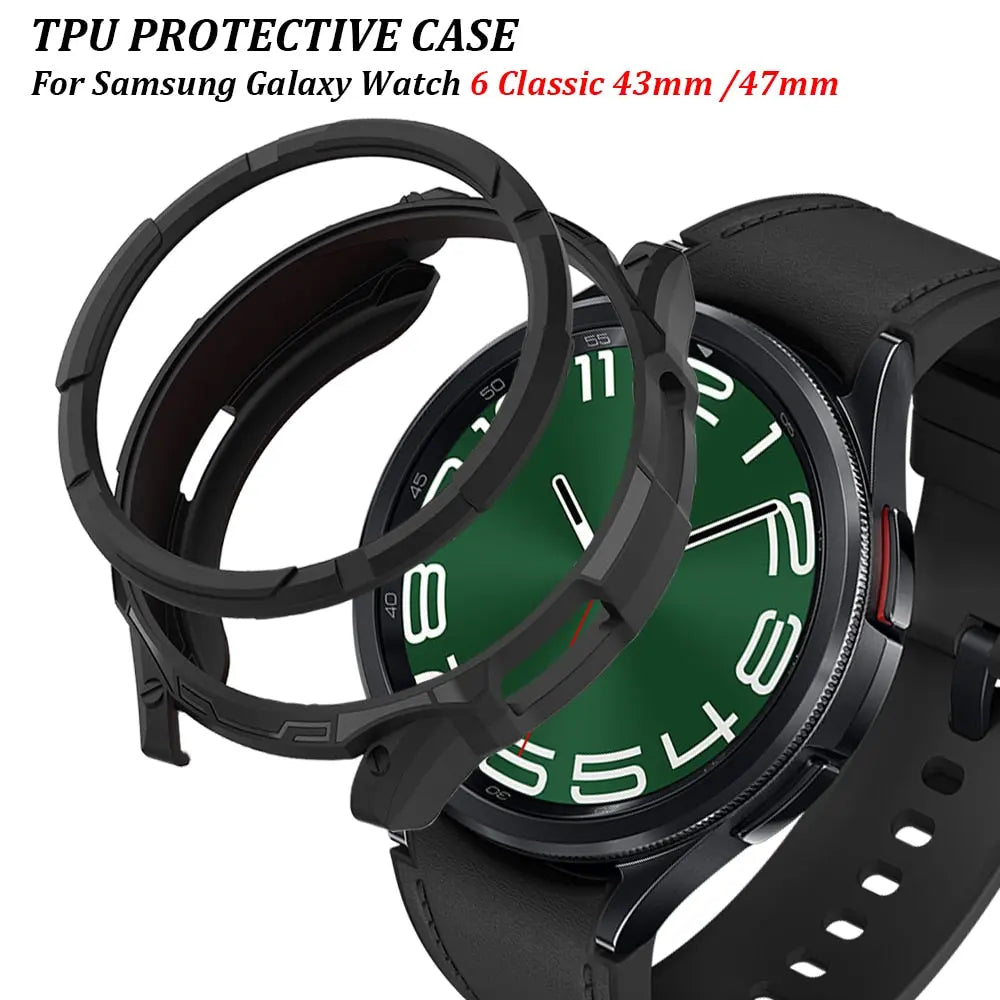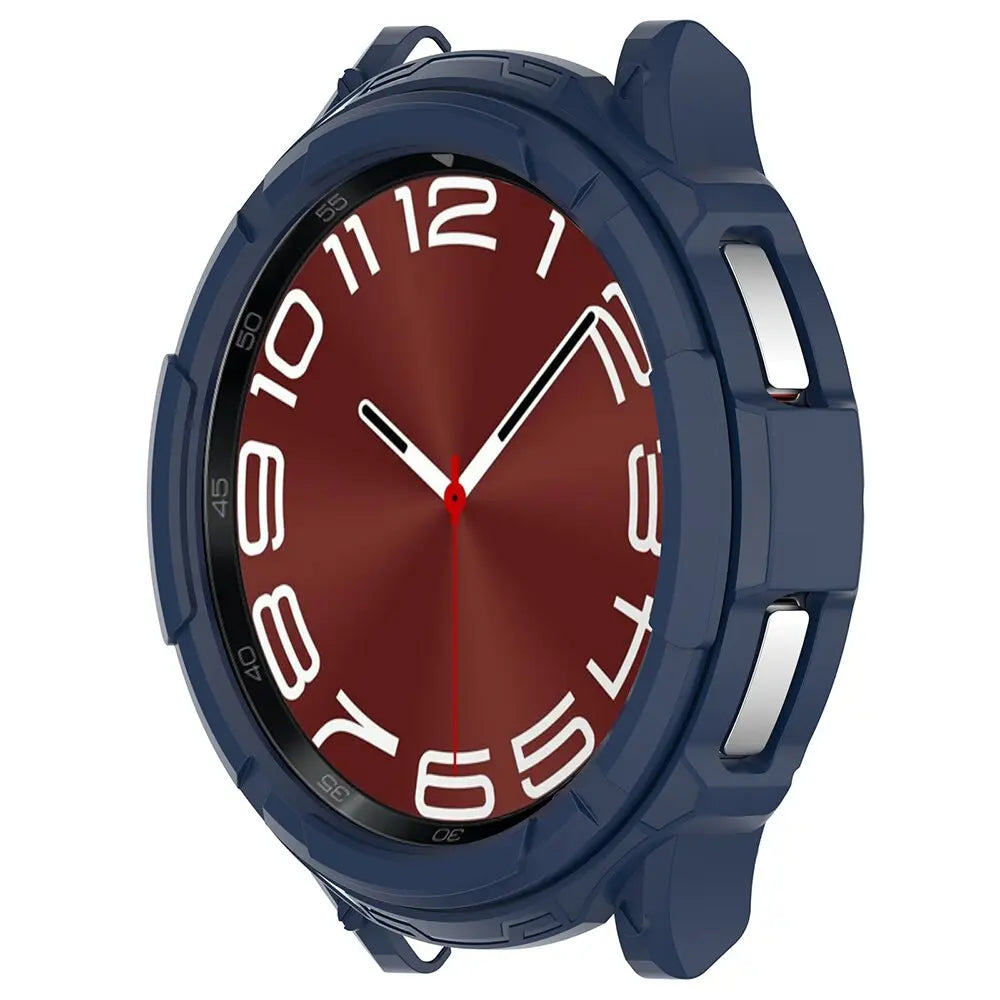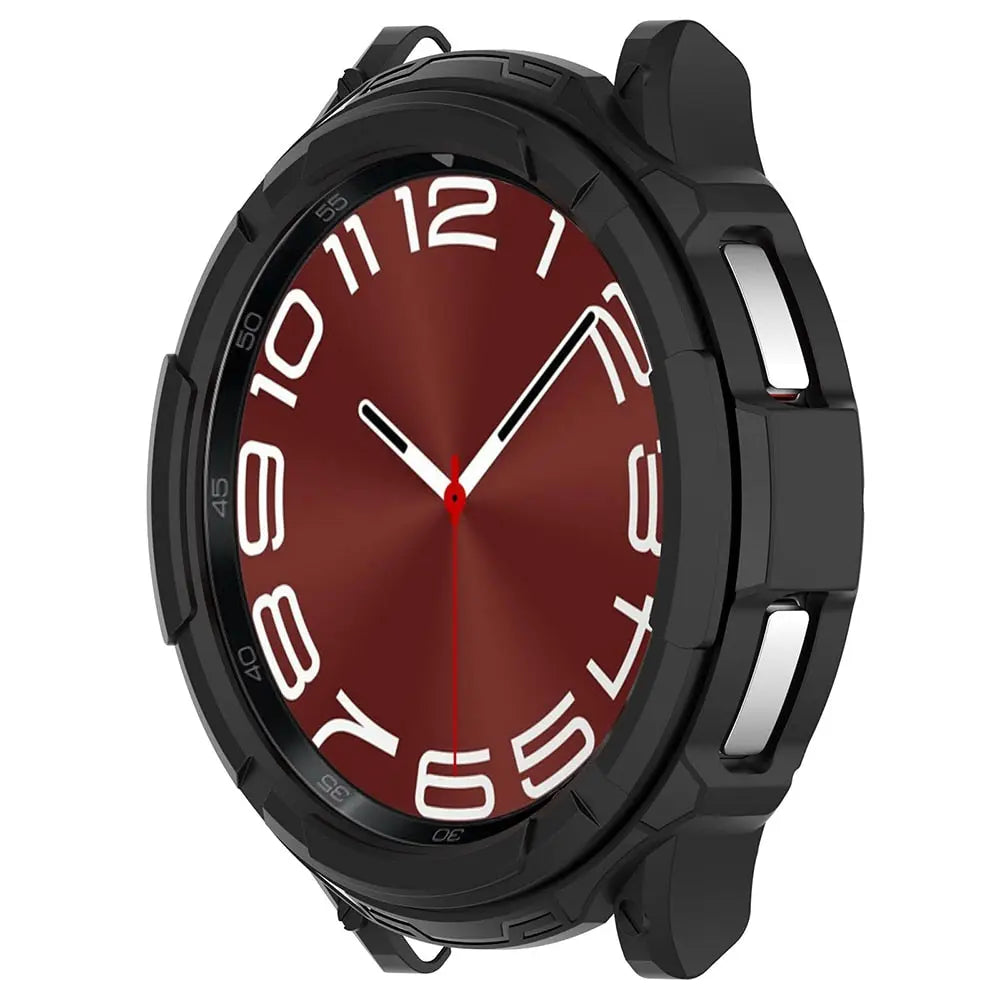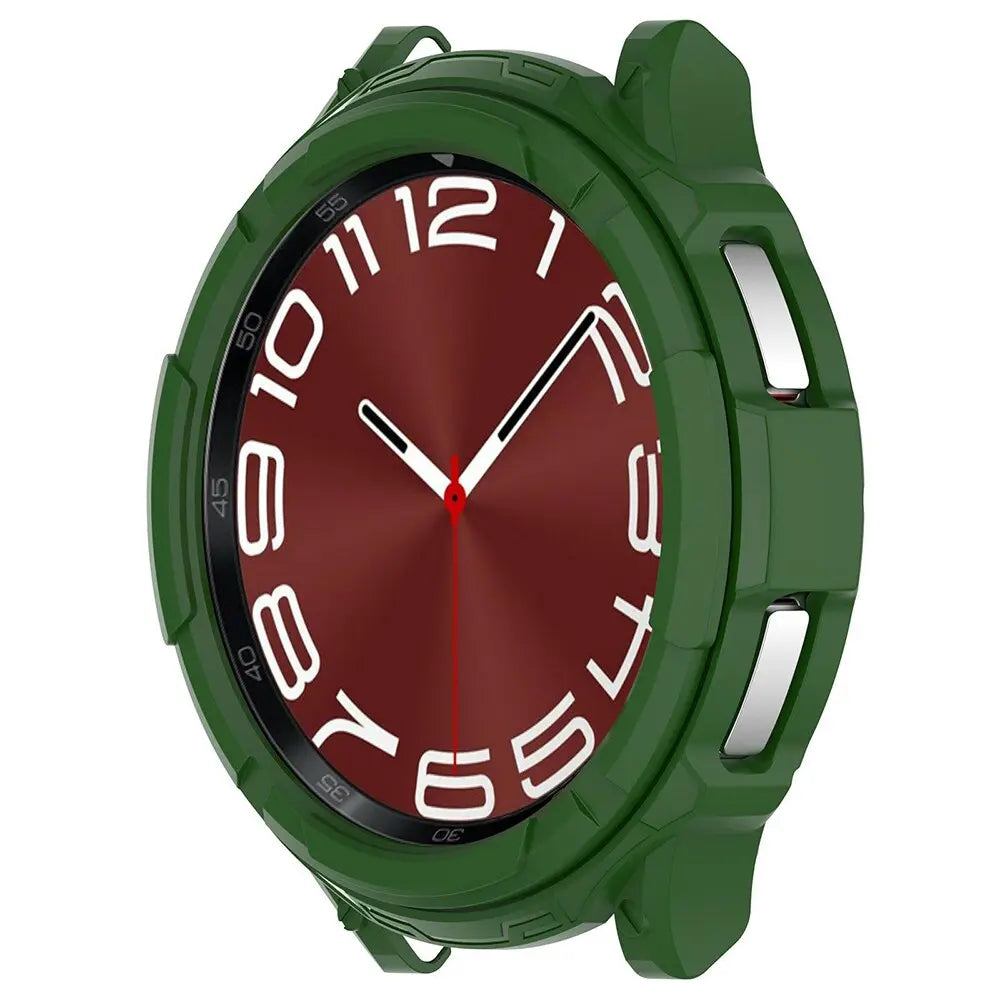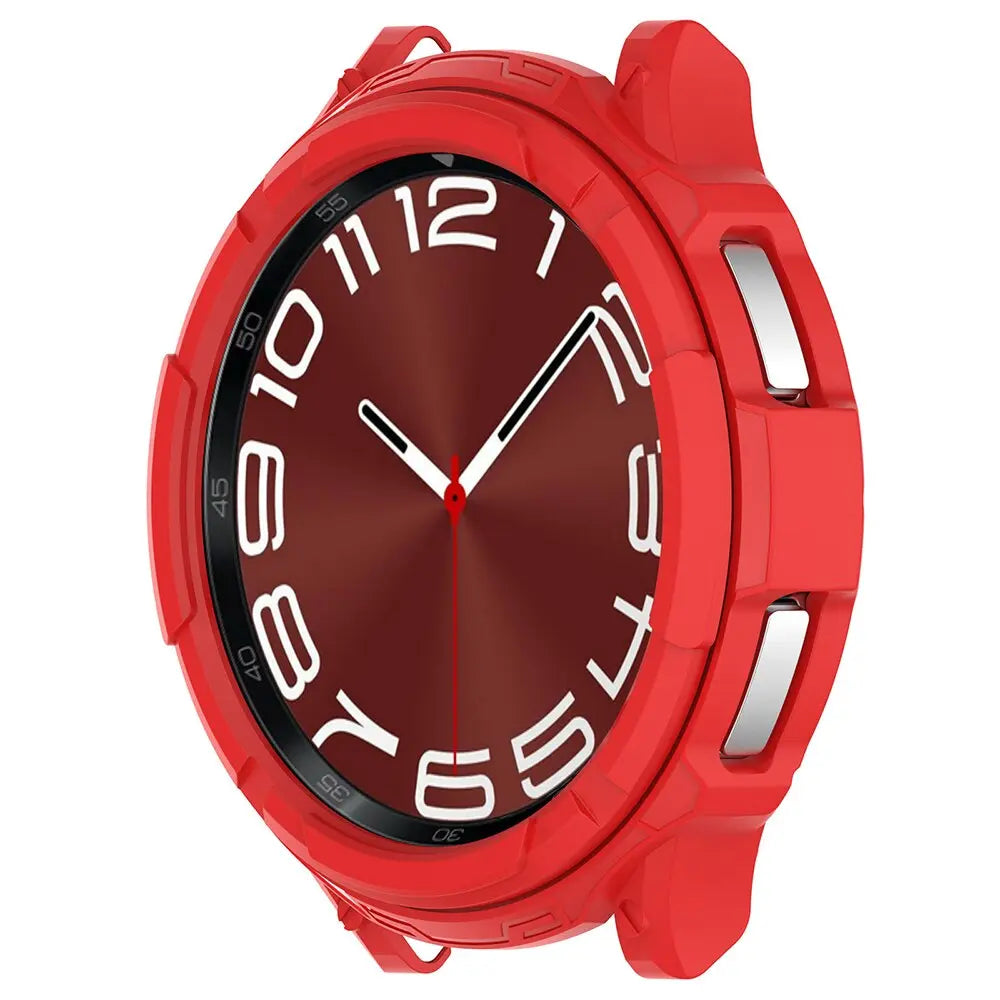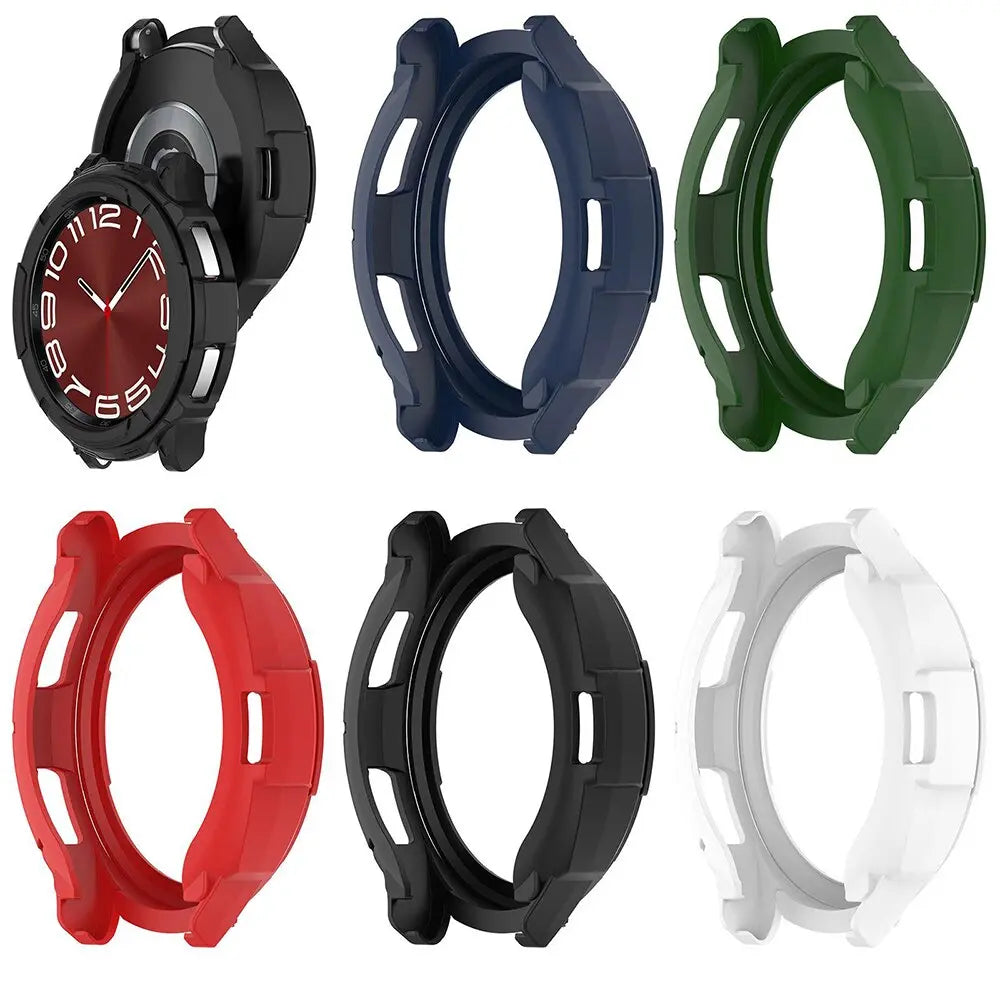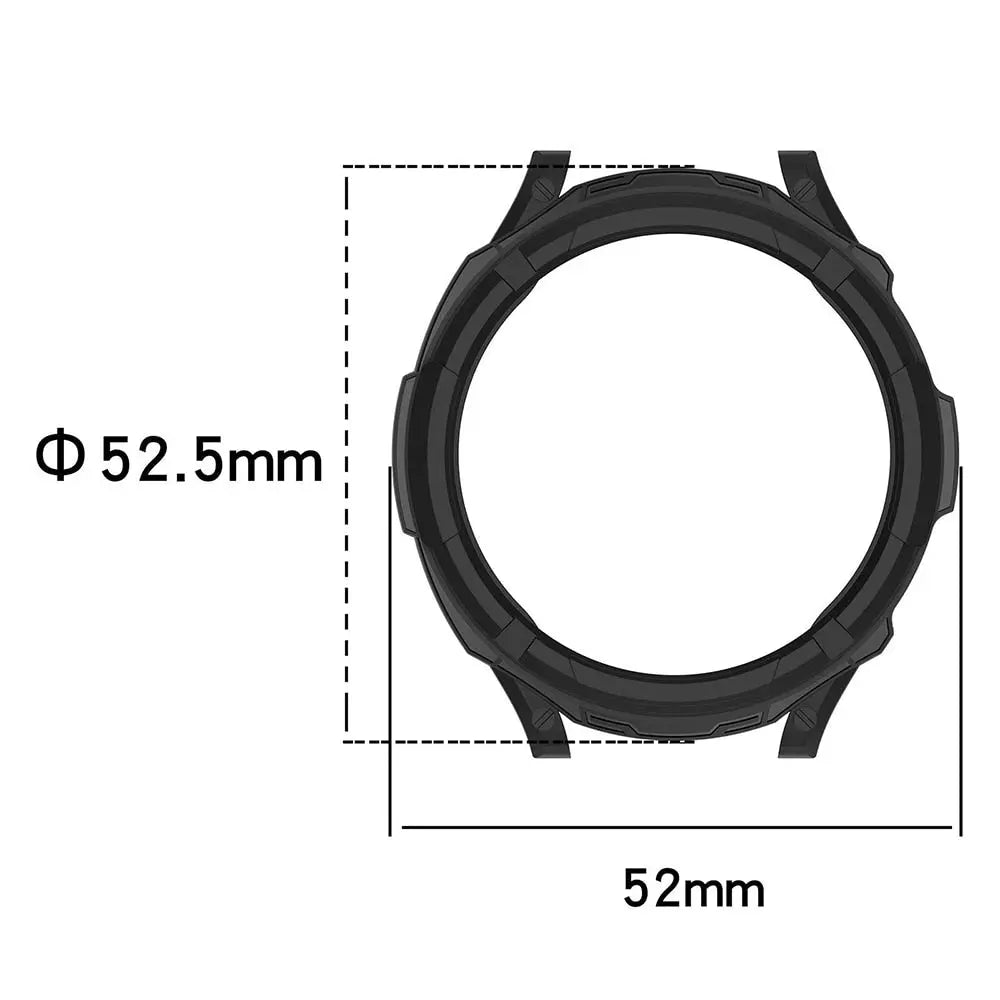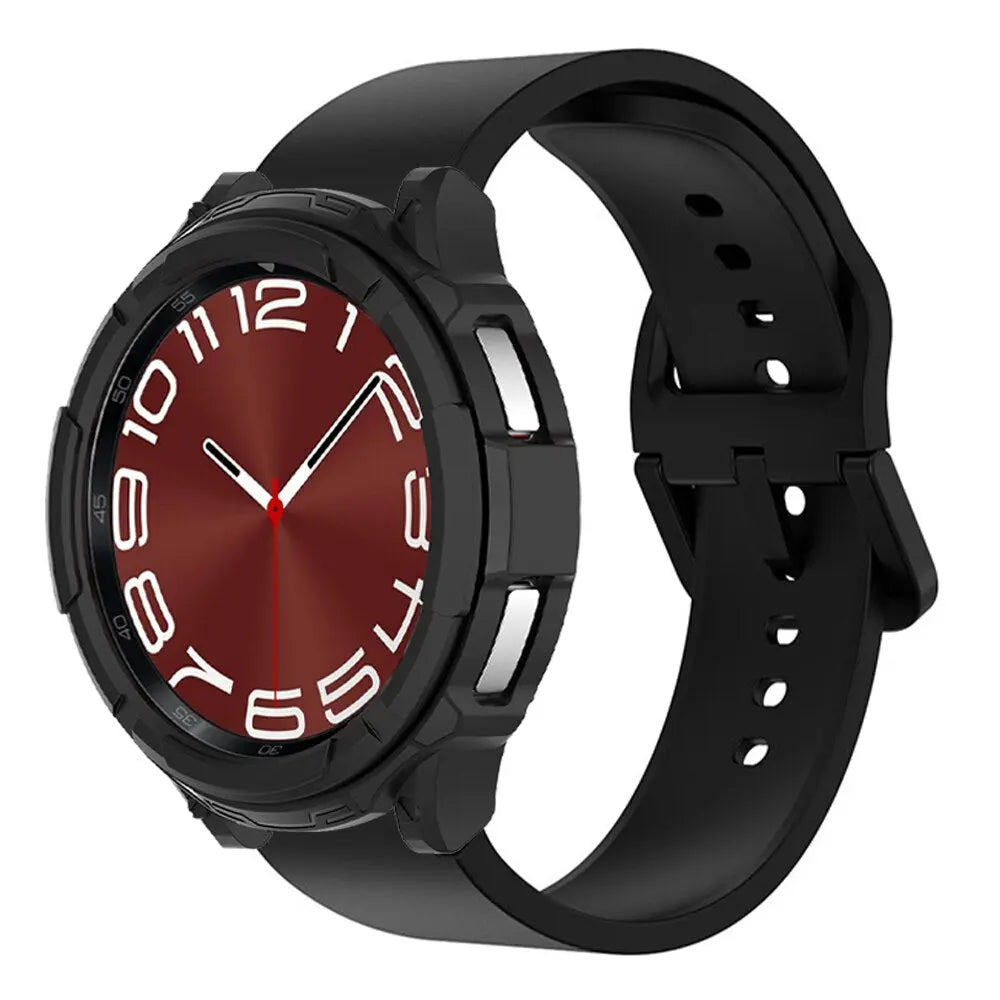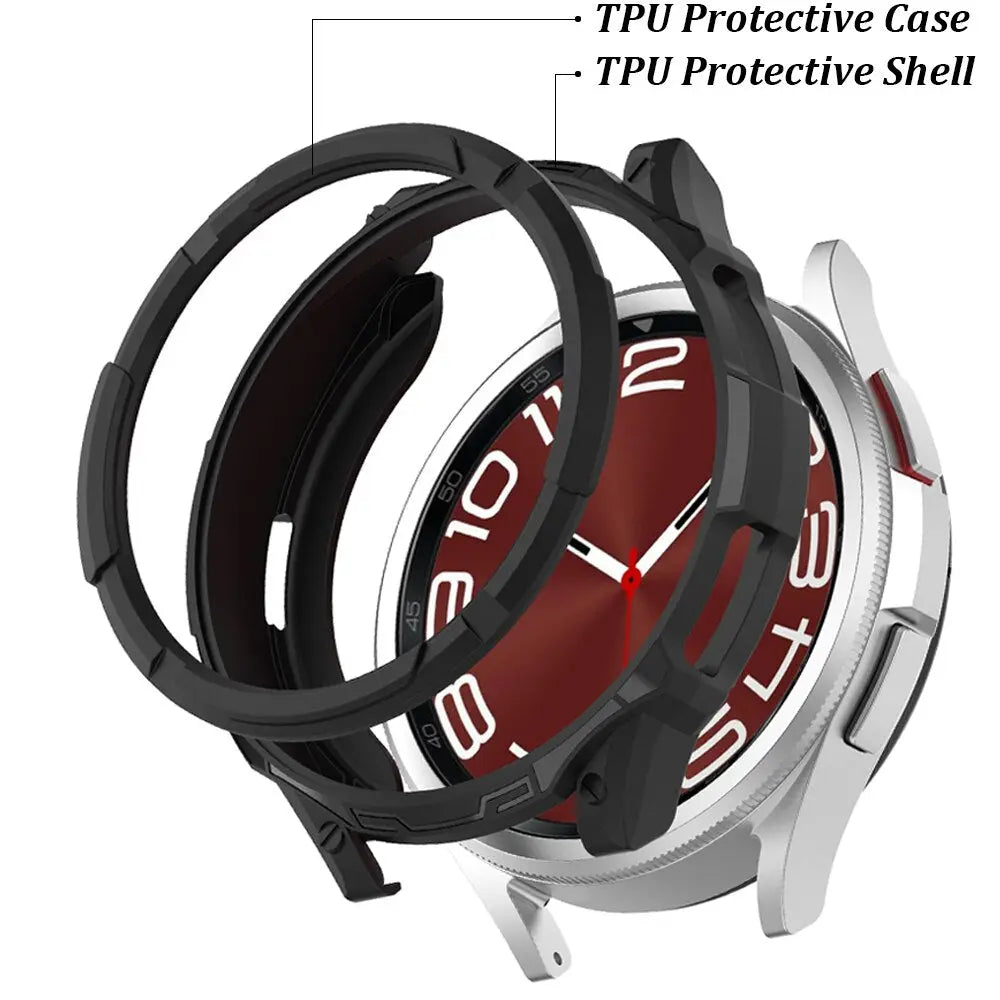 360Guard Touchscreen Bumper Case For Samsung Galaxy Watch 6 Classic 43mm 47mm
Sale price
$29.95
Regular price
$54.95
(/)
Brand: Pinnacle Luxuries
Description:
Introducing the "360Guard Touchscreen Bumper Case" – the ultimate fusion of protection and functionality meticulously crafted for your Samsung Galaxy Watch 6. Engineered to perfection by Pinnacle Luxuries, this case offers unobstructed touchscreen access while providing 360-degree safeguarding with a raised bezel, shielding your watch face from impact and potential damage.
Uncompromised Interaction: Experience total freedom to interact with your Galaxy Watch 6 as the "360Guard Touchscreen Bumper Case" preserves the touchscreen sensitivity and responsiveness you love. No need to compromise on usability while ensuring your valuable device remains intact and flawless.
360-Degree Protection: Elevate your watch's safety with the "360Guard" – precisely designed to envelop your Samsung Galaxy Watch 6 with uncompromising protection. The raised bezel acts as a sturdy fortress, offering a safeguard against unexpected bumps, drops, and accidents, leaving your watch face untouched.
Pinnacle Engineering: Engineered by Pinnacle Luxuries, a pioneering force in premium accessories, the "360Guard Touchscreen Bumper Case" is the epitome of innovation and design. Meticulous attention to detail ensures a secure fit for both the 40mm and 44mm as well as 43mm and 47mm models, setting a new standard in watch protection.
Elevate with Confidence: Don't settle for ordinary protection when you can have exceptional safeguarding and uncompromised functionality. Elevate your Galaxy Watch 6 experience to new heights with the "360Guard Touchscreen Bumper Case." It's time to prioritize protection without sacrificing style or usability.
Secure Your Galaxy: Command attention, make a statement, and keep your Galaxy Watch 6 secure with the "360Guard Touchscreen Bumper Case." Redefine what true protection means and order now to experience a new era of watch confidence – a choice that speaks volumes about your commitment to safeguarding your investment.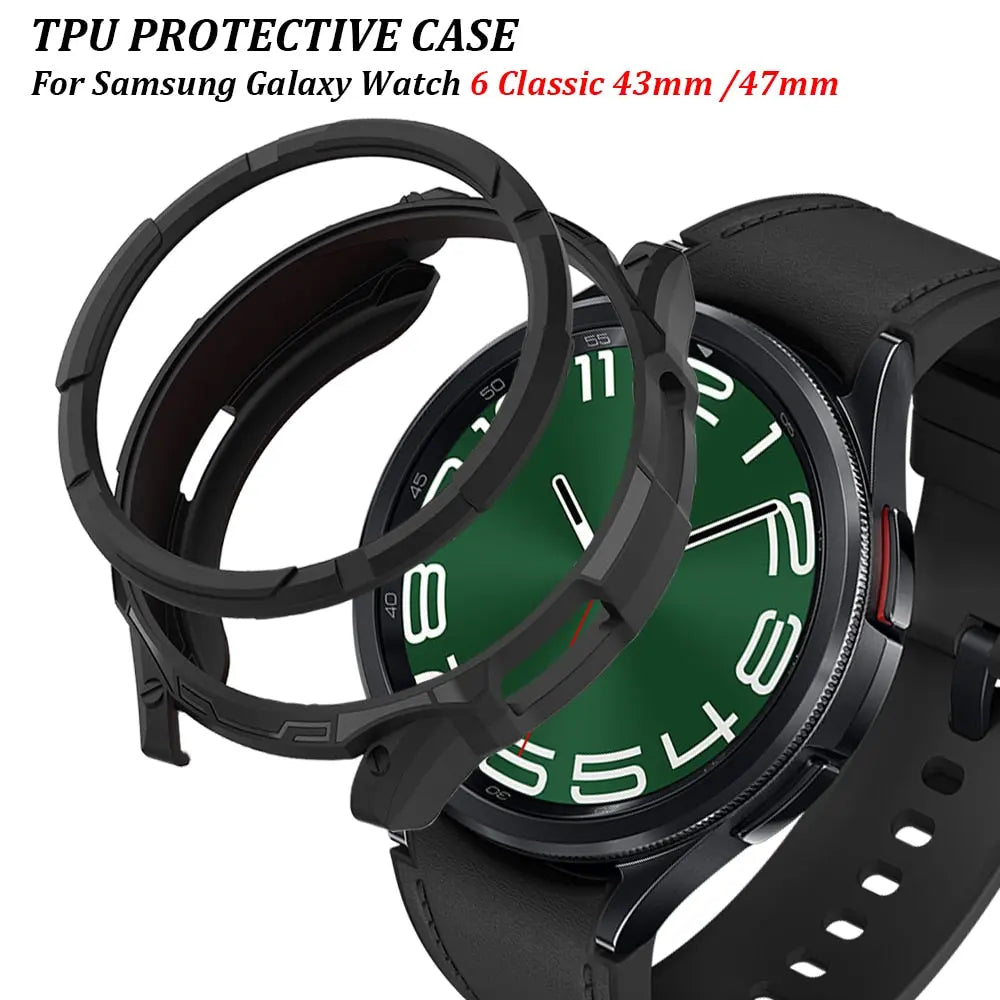 360Guard Touchscreen Bumper Case For Samsung Galaxy Watch 6 Classic 43mm 47mm
Sale price
$29.95
Regular price
$54.95
Choose options