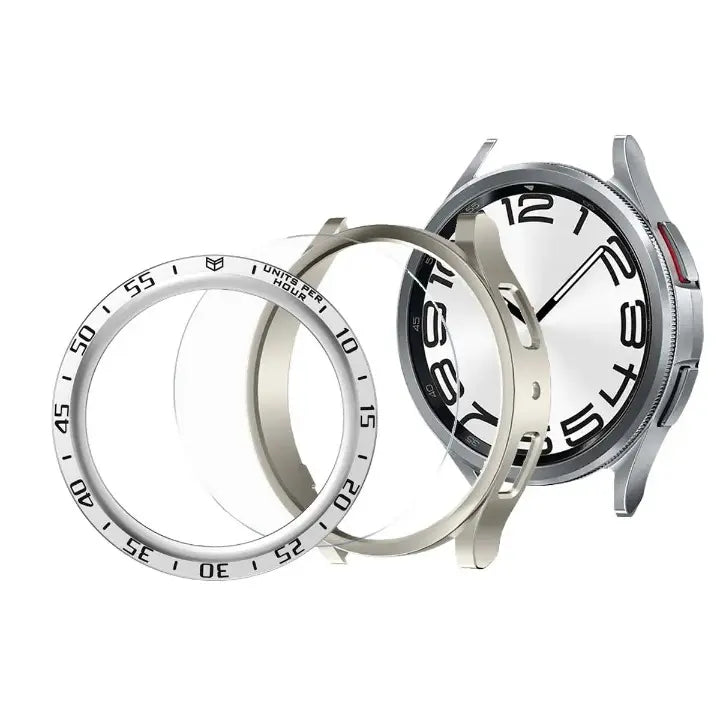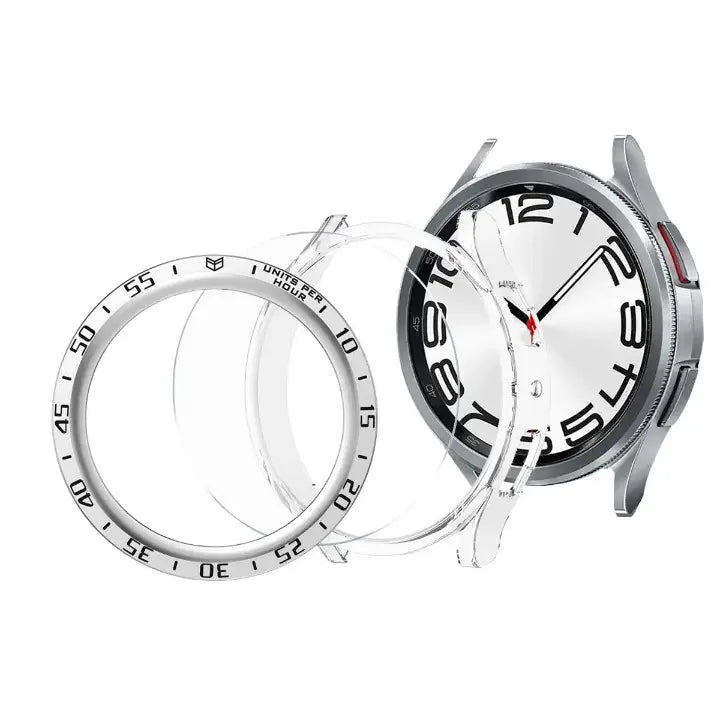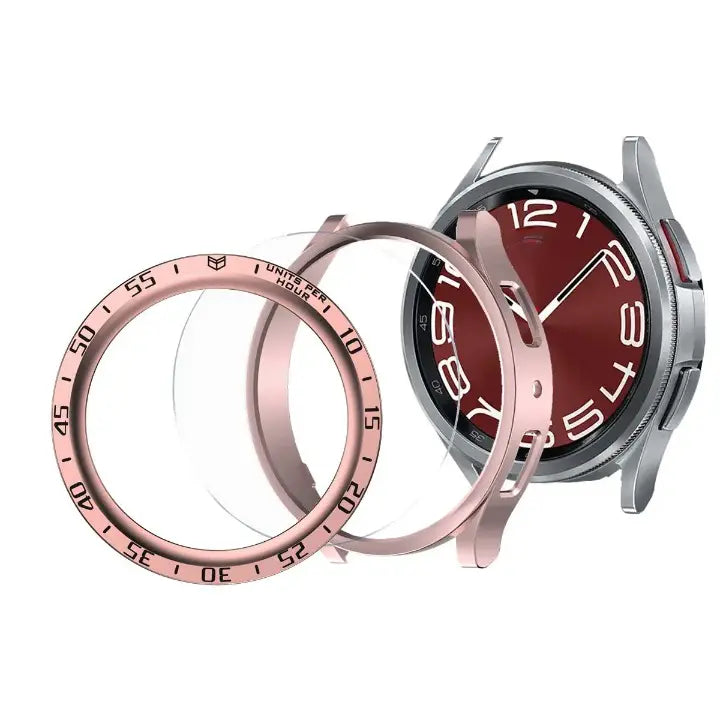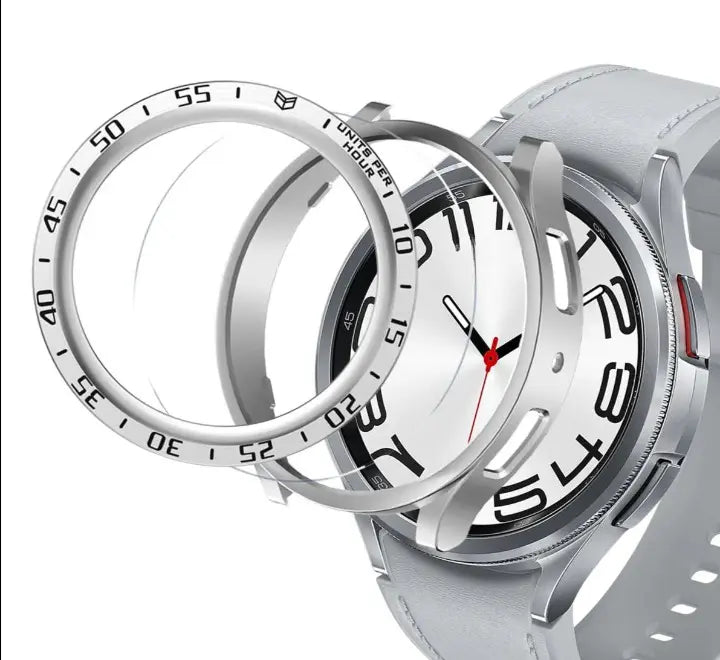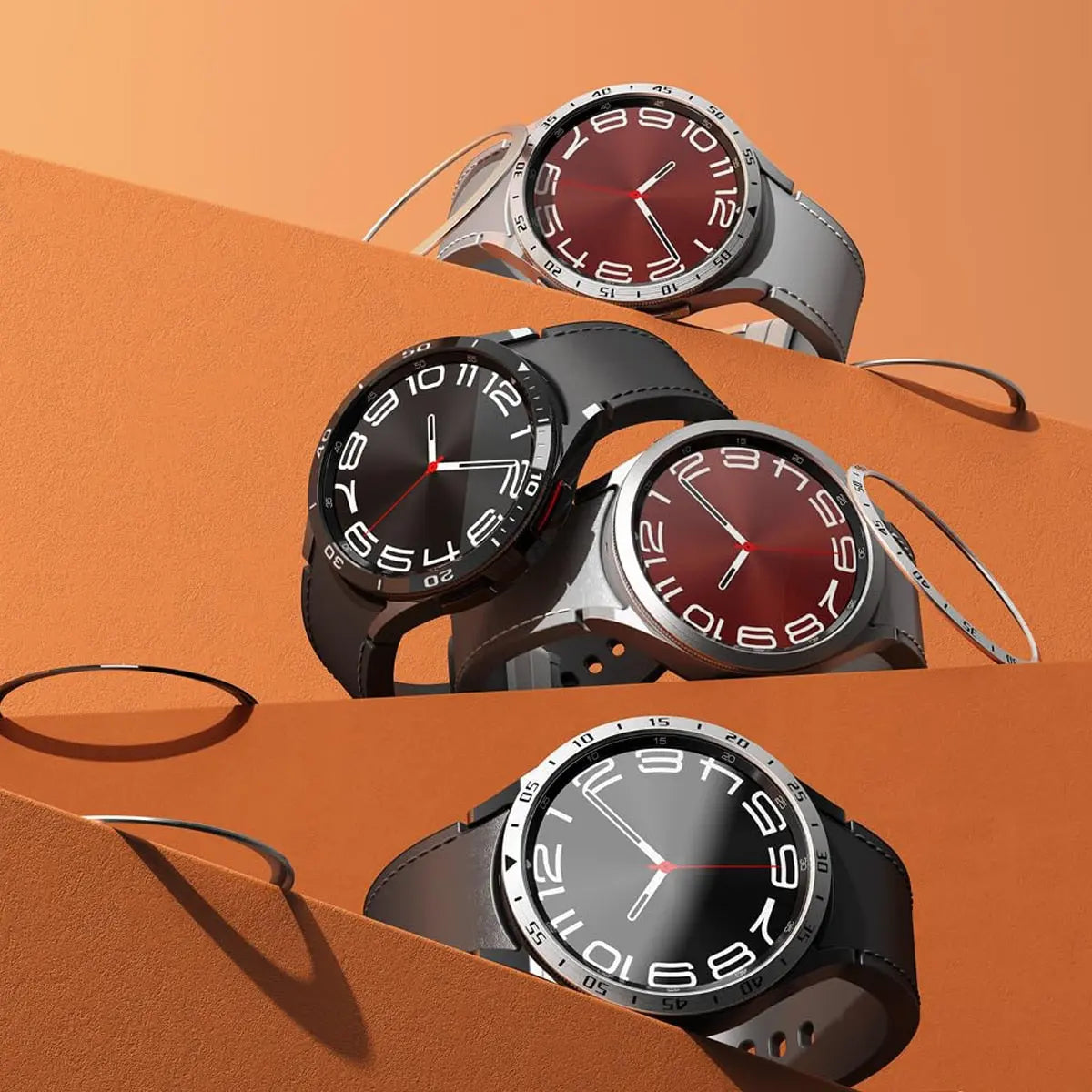 ArmorGuard Pro Kit For Samsung Galaxy Watch 5 Pro & Galaxy Watch 6 Classic
Sale price
$34.95
Regular price
$69.95
(/)
Brand: Pinnacle Luxuries
Description:
Presenting the Pinnacle Luxuries Galaxy ArmorGuard Pro Kit – the ultimate defense system meticulously designed to safeguard your valuable Samsung Galaxy Watch 5 Pro 45mm and Galaxy Watch 6 Classic 43mm and 47mm. This comprehensive kit comprises a 360-degree screen protector, a precision-engineered bumper, and a sleek bezel case, all working in harmonious synergy to provide unparalleled protection without compromising style.
360-Degree Armor: Experience true peace of mind with the ArmorGuard Pro's complete 360-degree screen protection. Our high-definition screen protector shields your Galaxy Watch's display from scratches, scuffs, and impacts, ensuring its pristine clarity remains intact. Engineered with cutting-edge materials, this protector seamlessly adheres to the curved edges, offering edge-to-edge safeguarding without hindering touch sensitivity or screen visibility.
Precision-Engineered Bumper: Crafted with precision and durability in mind, the ArmorGuard Pro Kit's bumper offers an armor-like shield for the entire perimeter of your Galaxy Watch. This robust bumper absorbs shock and impact, effectively minimizing the risk of damage during accidental drops or collisions. Its ergonomic design ensures a comfortable fit, allowing you to enjoy your Galaxy Watch without compromising on safety.
Sleek Bezel Case: Elevate your Galaxy Watch's aesthetics with the sleek and stylish bezel case included in the ArmorGuard Pro Kit. Engineered to perfection, this case wraps seamlessly around the watch's body, providing an extra layer of protection against everyday wear and tear. Its precisely molded design guarantees access to buttons, functions, and sensors while keeping your device safe from scratches and scuffs.
Designed for Excellence: Immerse yourself in the world of sophistication and security with the Pinnacle Luxuries Galaxy ArmorGuard Pro Kit. Meticulously designed by our expert engineers, this kit is a testament to premium craftsmanship and innovation. Whether you're navigating a busy day, exploring the outdoors, or simply enjoying daily activities, our ArmorGuard Pro Kit ensures your Galaxy Watch remains a flawless companion.
Elevate Protection with Style: Reinvent the way you safeguard your Samsung Galaxy Watch 5 Pro and Galaxy Watch 6 Classic with the Pinnacle Luxuries Galaxy ArmorGuard Pro Kit. Elevate your watch's resilience to new heights while indulging in a touch of luxury and refined design. Trust Pinnacle Luxuries to deliver unparalleled protection, allowing you to embrace every moment with confidence and flair.
ArmorGuard Pro Kit For Samsung Galaxy Watch 5 Pro & Galaxy Watch 6 Classic
Sale price
$34.95
Regular price
$69.95
Choose options