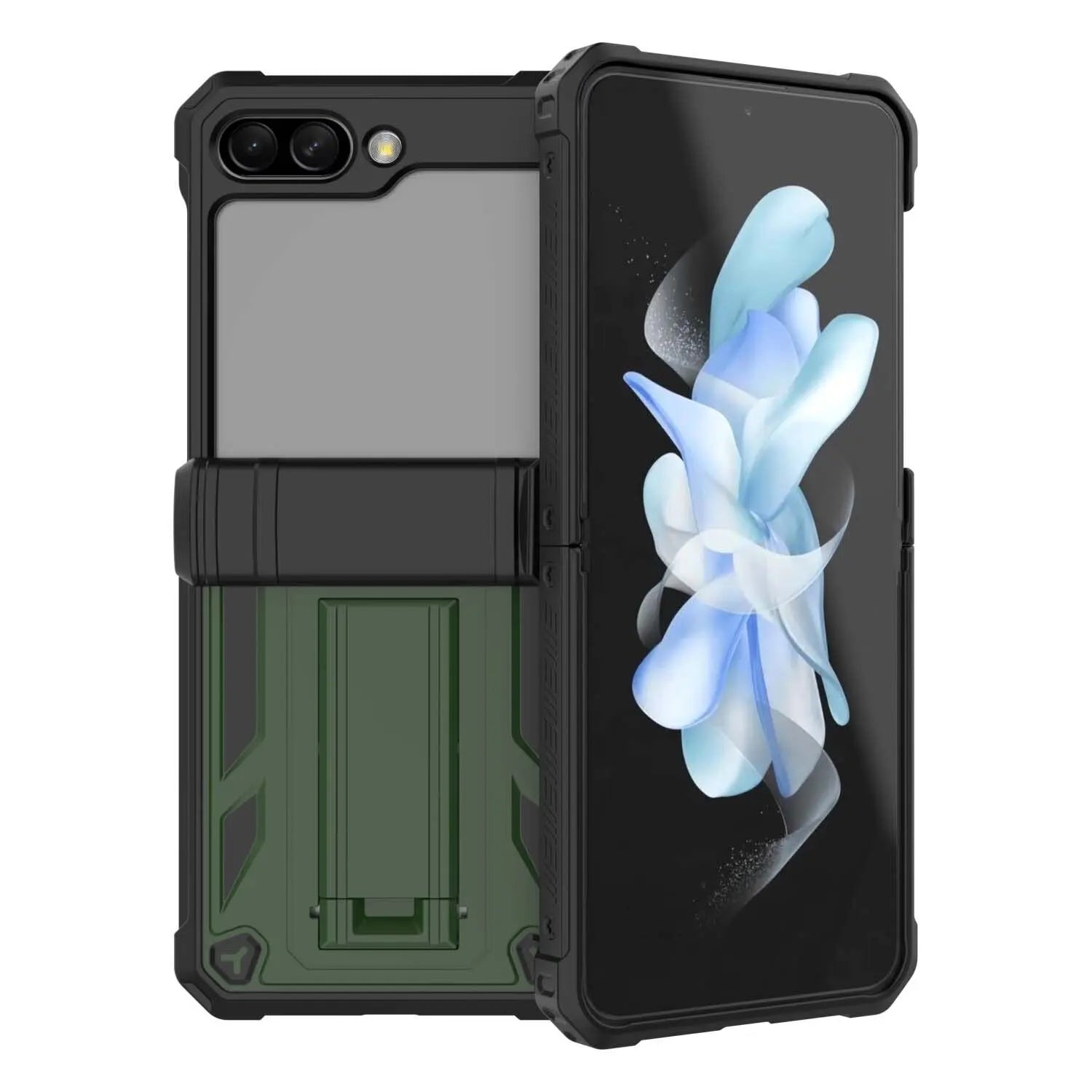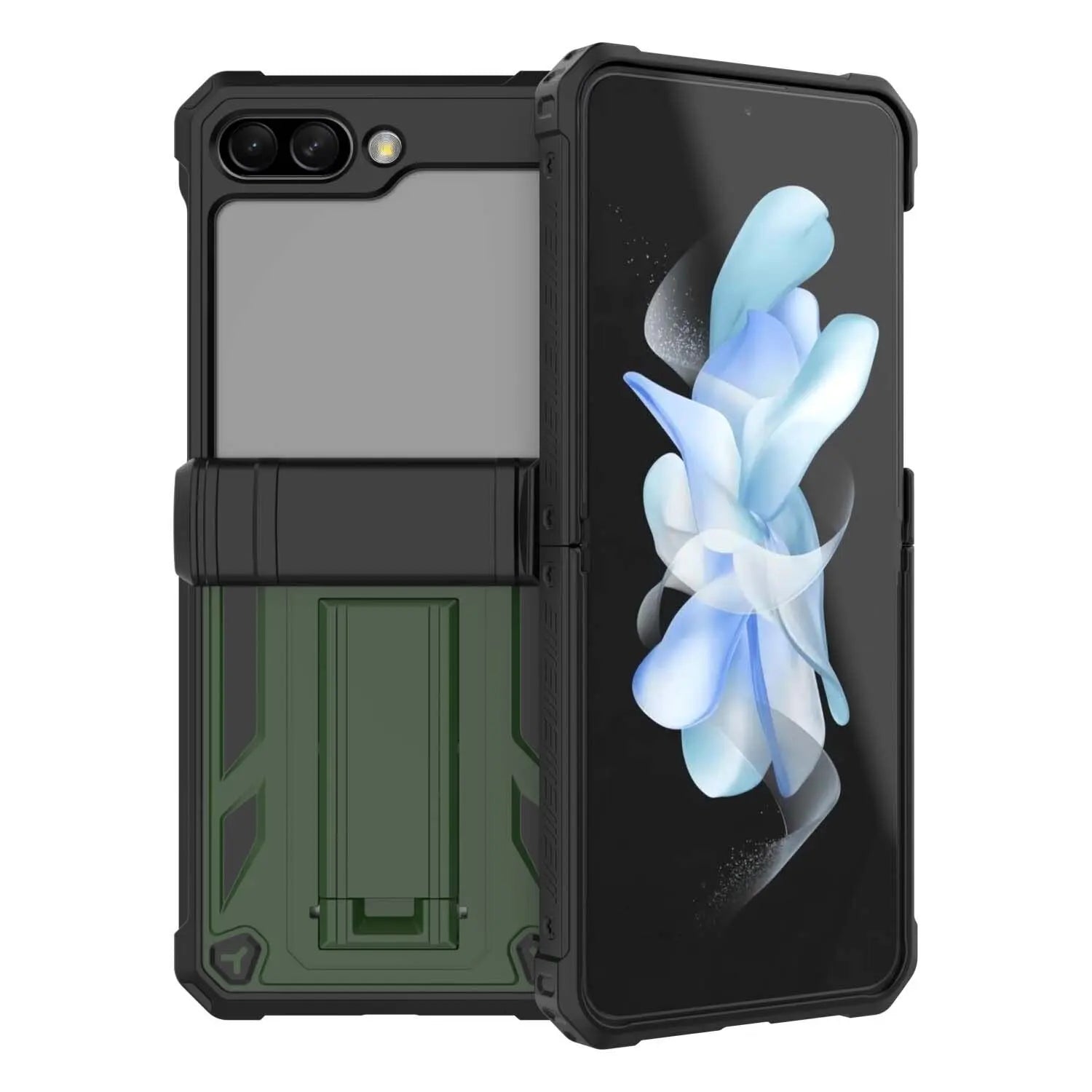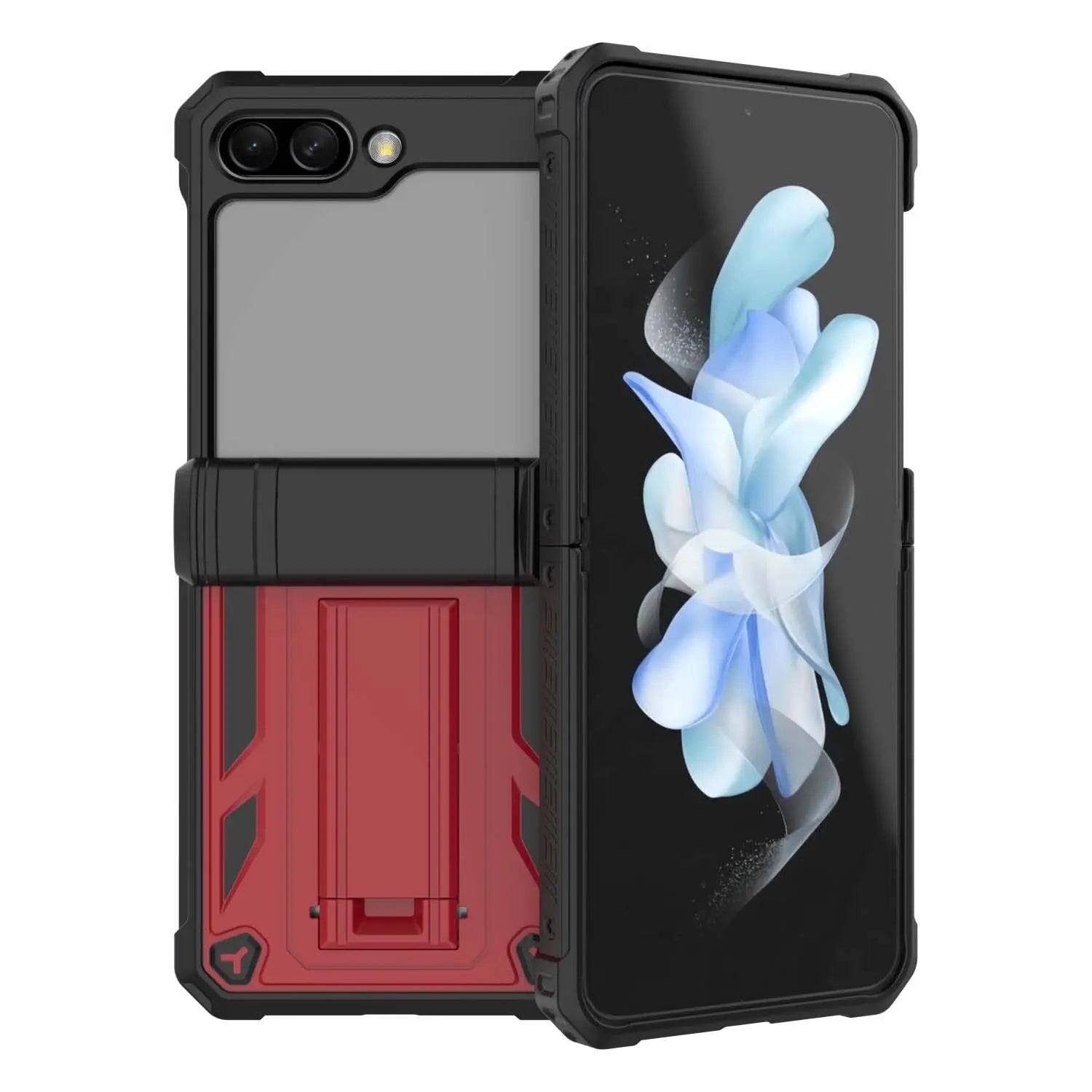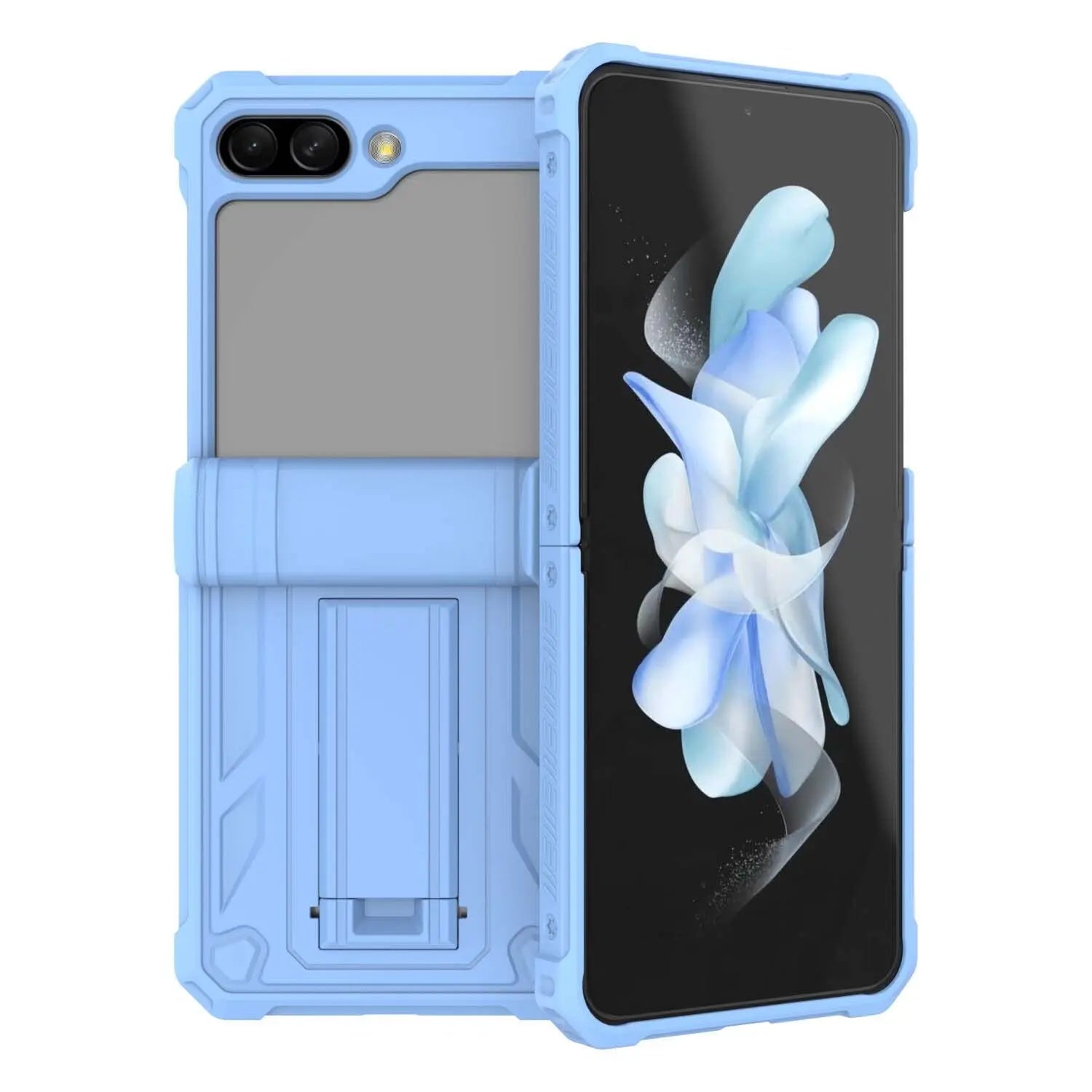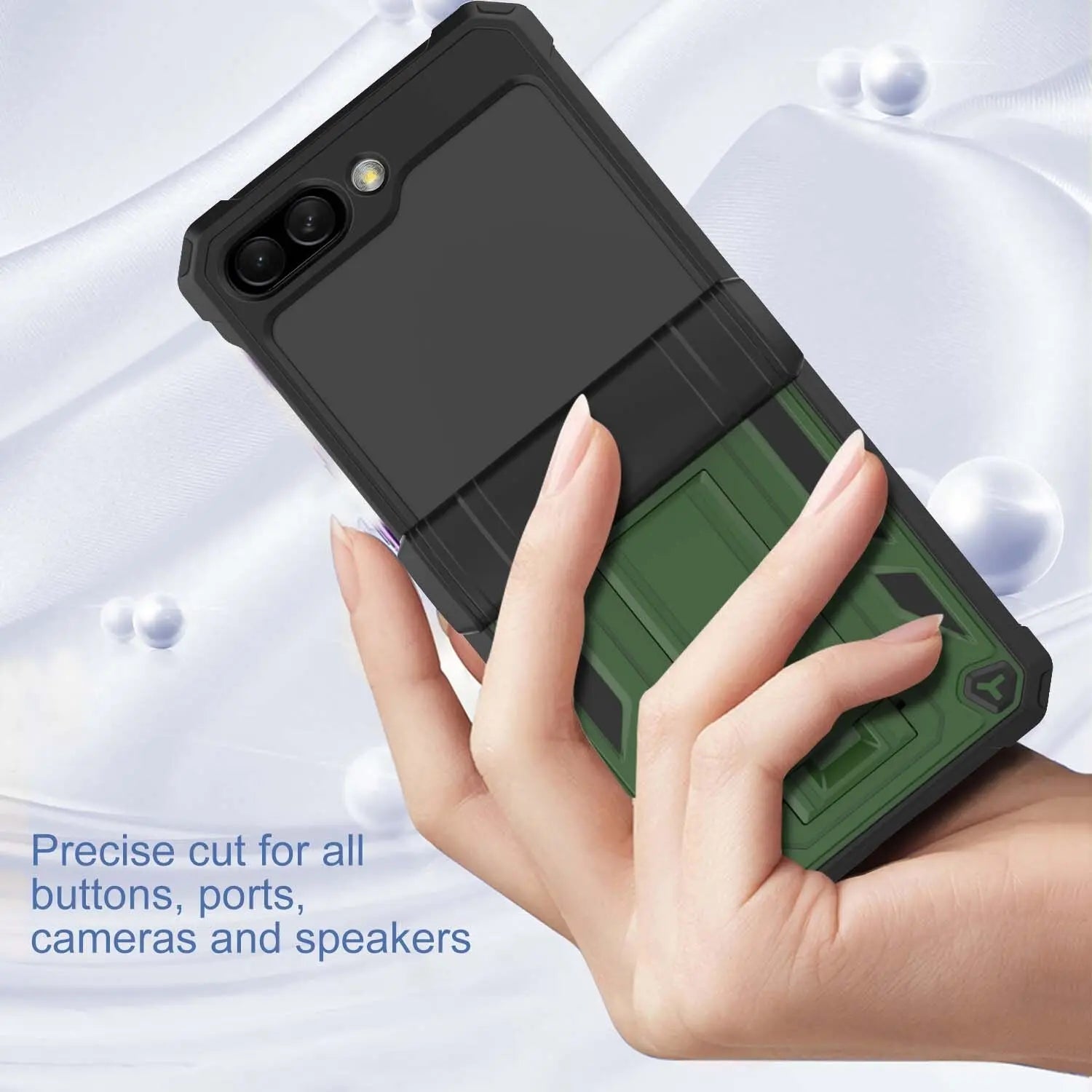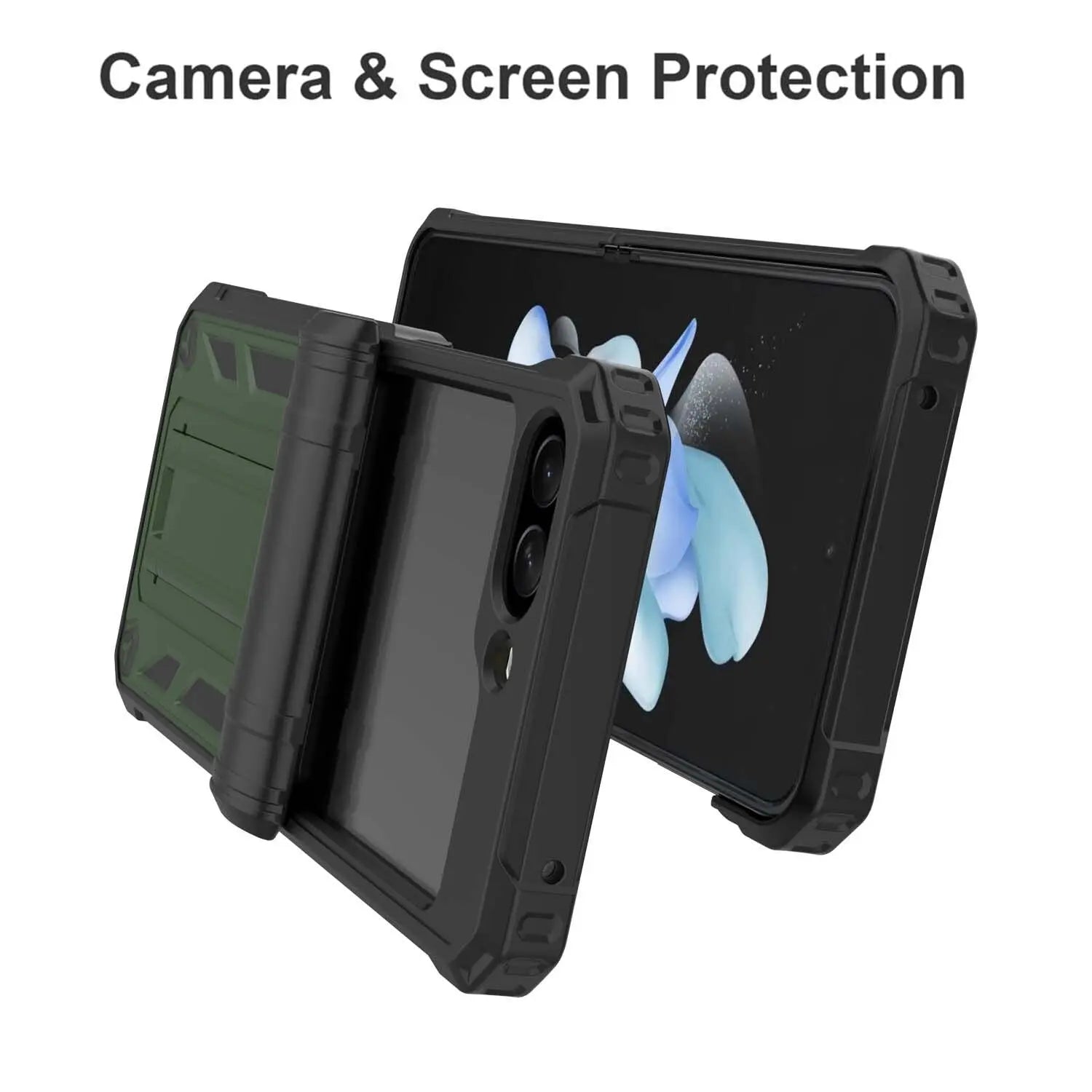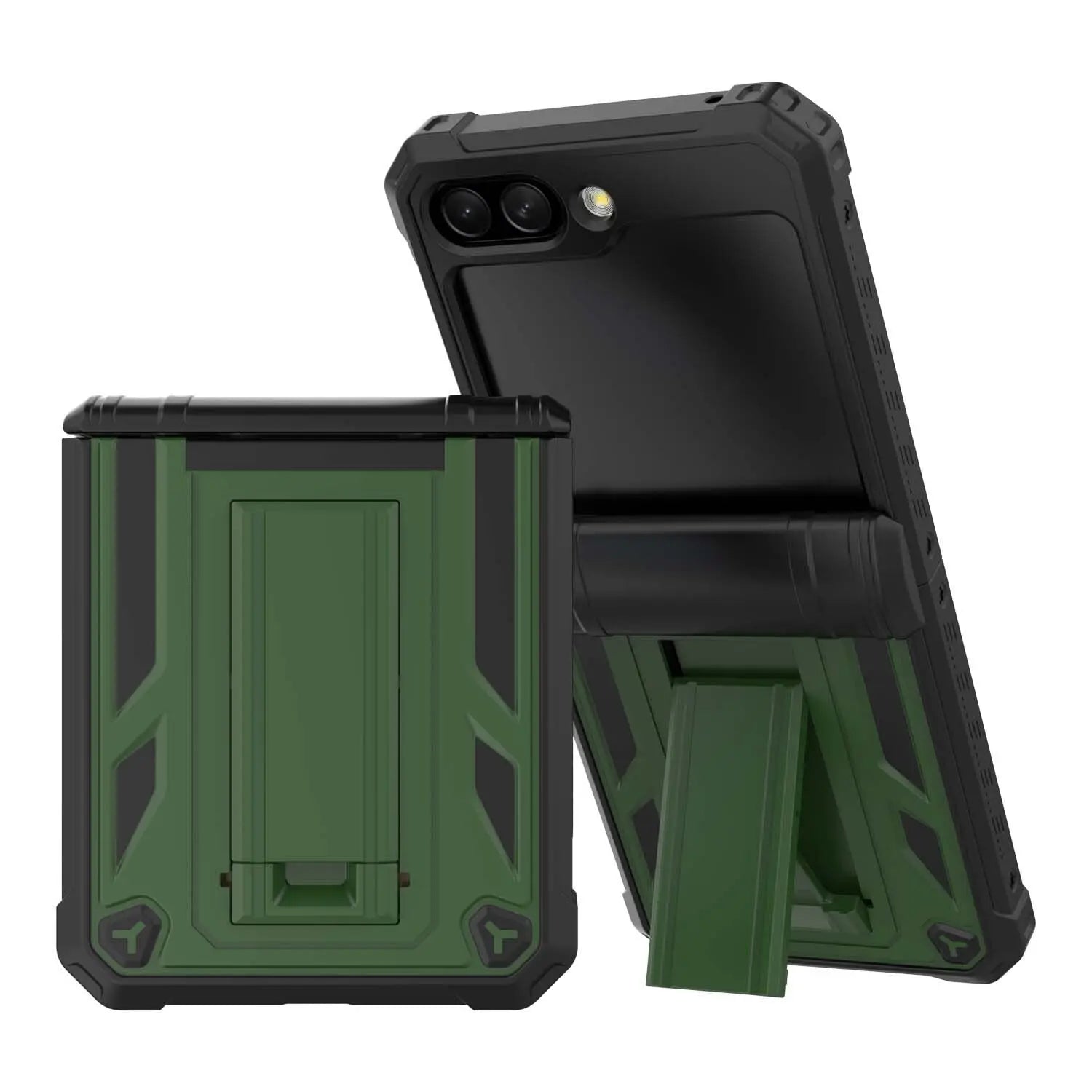 Armor360 Heavy Duty Case For Samsung Galaxy Z Flip 5
Sale price
$54.95
Regular price
$89.95
(/)
Brand: Pinnacle Luxuries
Product Name: Armor360™ Samsung Galaxy Z Flip 5 Heavy Duty Case - Ultimate Defense with Kickstand and 360° Revolve Back Clip
Description:
Prepare for the ultimate defense and versatility with the Armor360™ Samsung Galaxy Z Flip 5 Heavy Duty Case. This powerhouse of protection is engineered to withstand any challenge, featuring a built-in kickstand, 360° revolve back clip, and military-grade anti-drop capabilities for your peace of mind.
Heavy Duty Protection: Experience military-grade protection that can handle whatever comes your way. The Armor360™ case shields your Samsung Galaxy Z Flip 5 from drops, impacts, and shocks, ensuring your device stays intact and protected.
Built-in Kickstand: Elevate your media viewing and productivity with the built-in kickstand. The Armor360™ case allows you to enjoy hands-free entertainment and video calls, perfect for on-the-go multitasking.
360° Revolve Back Clip: Embrace unprecedented versatility with the 360° revolve back clip. This ingenious design offers multiple viewing angles and secures your device to your belt, bag, or pockets, keeping your Samsung Galaxy Z Flip 5 within easy reach.
Camera and Screen Protection: Rest easy knowing that your device is shielded on all fronts. The Armor360™ case includes camera and screen protection, defending your valuable lenses and display from scratches and minor impacts.
Anti-Drop and Anti-Slip Grip: The Armor360™ case ensures a firm and anti-slip grip, reducing the risk of accidental drops. Feel confident as you navigate through your daily activities, knowing your Samsung Galaxy Z Flip 5 is secure in your hand.
Rugged Durability: Crafted from premium materials, the Armor360™ case is built to last. Its rugged design withstands the rigors of everyday use, ensuring your device remains protected and functional.
Precise Cutouts and Responsive Buttons: Seamlessly interact with your device thanks to the precise cutouts and responsive buttons of the Armor360™ case. Enjoy uninterrupted access to all features and functionalities.
Experience the ultimate in protection and adaptability with the Armor360™ Samsung Galaxy Z Flip 5 Heavy Duty Case. From daily adventures to professional endeavors, this case empowers you to take on the world with confidence and style.
Indulge in the Armor360™ case today and elevate your smartphone experience with Pinnacle Luxuries. Embrace uncompromising protection and exceptional functionality while keeping your Samsung Galaxy Z Flip 5 ready for any challenge life throws your way.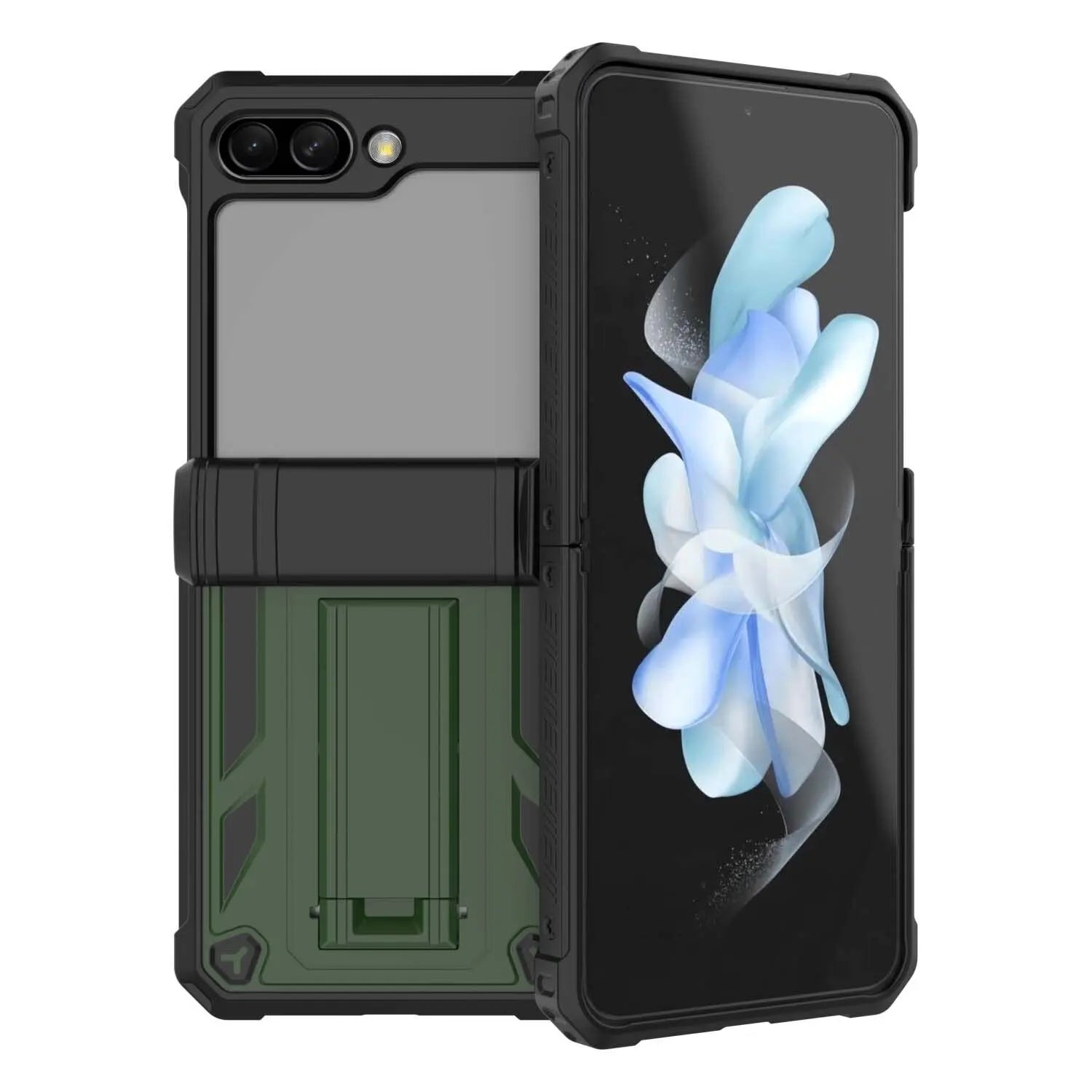 Armor360 Heavy Duty Case For Samsung Galaxy Z Flip 5
Sale price
$54.95
Regular price
$89.95
Choose options