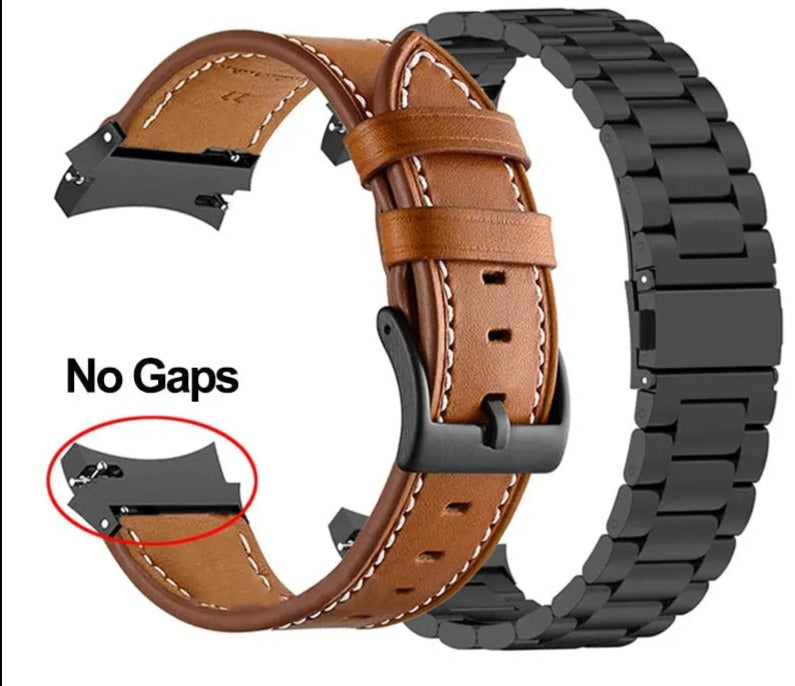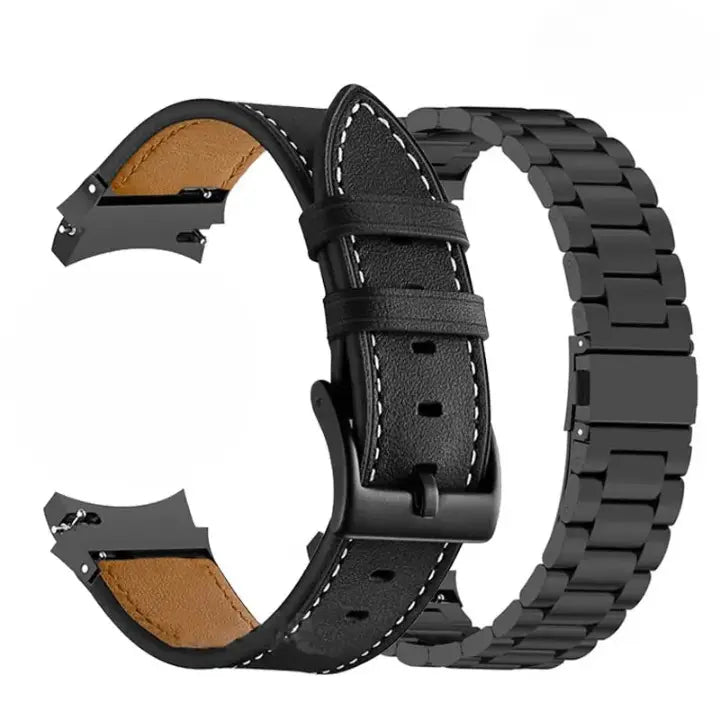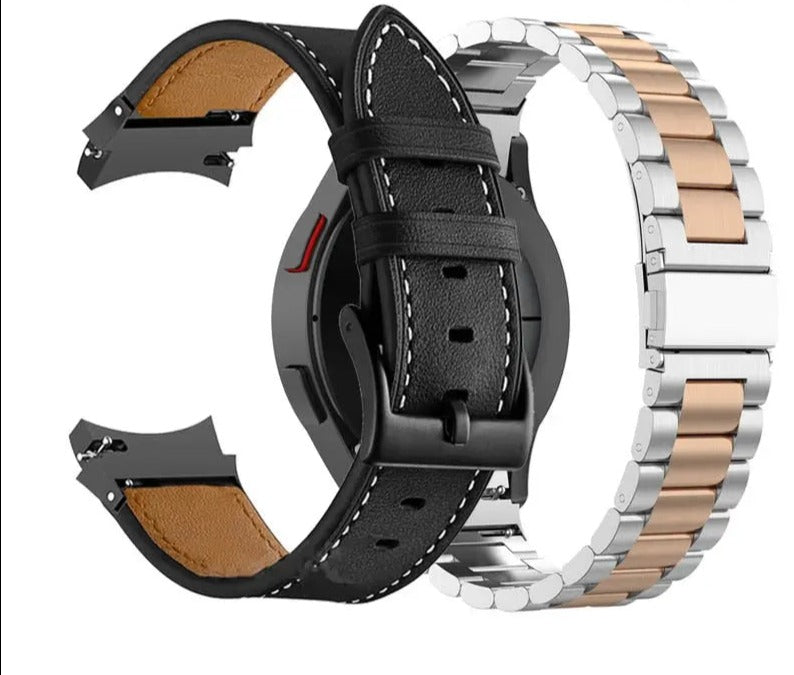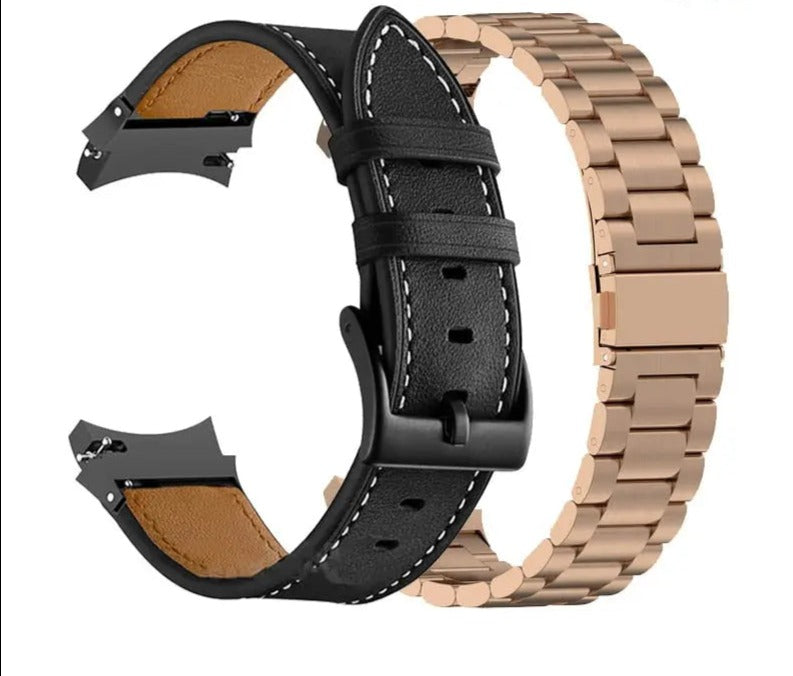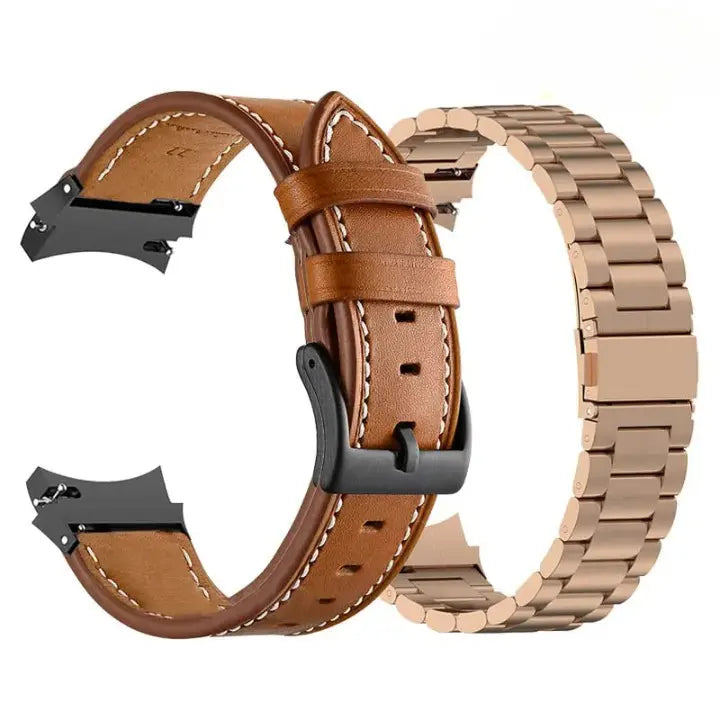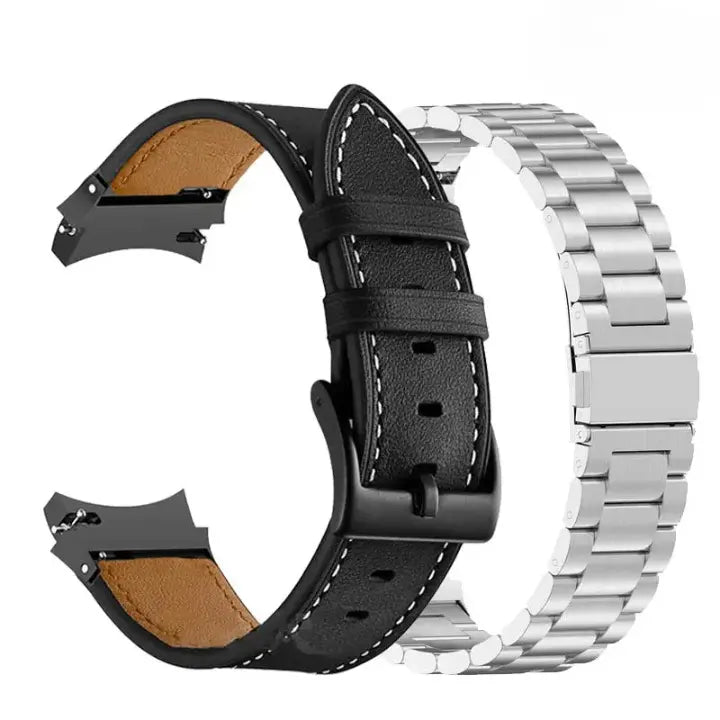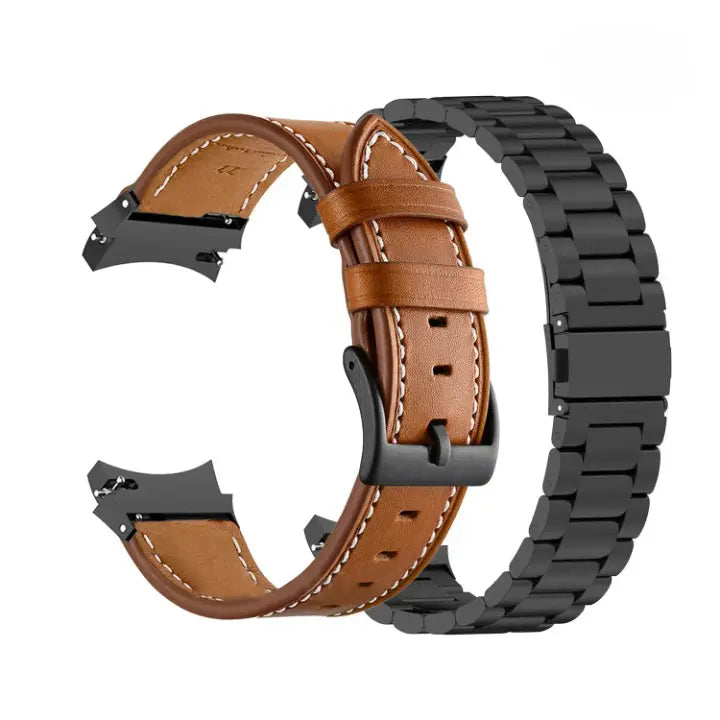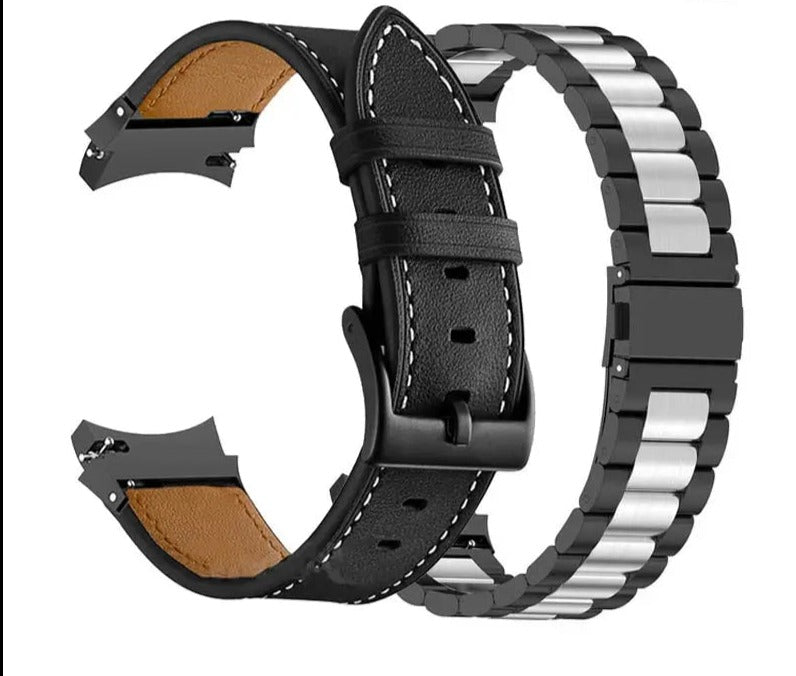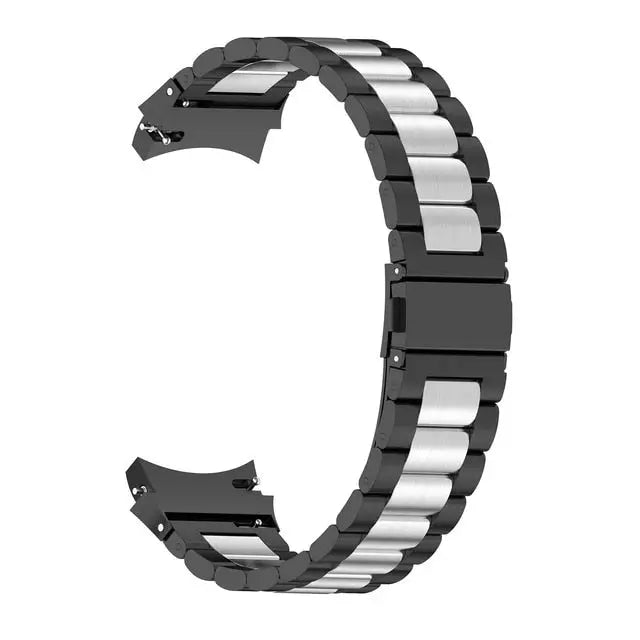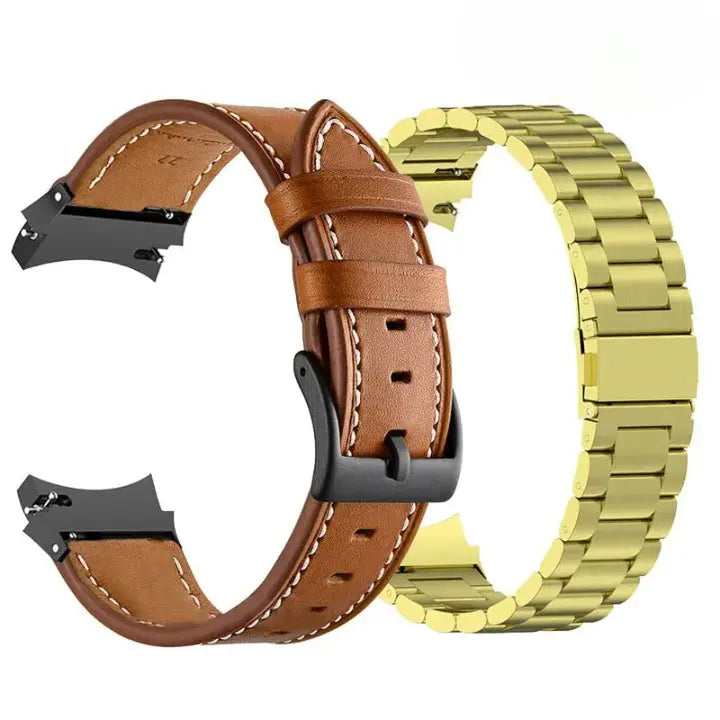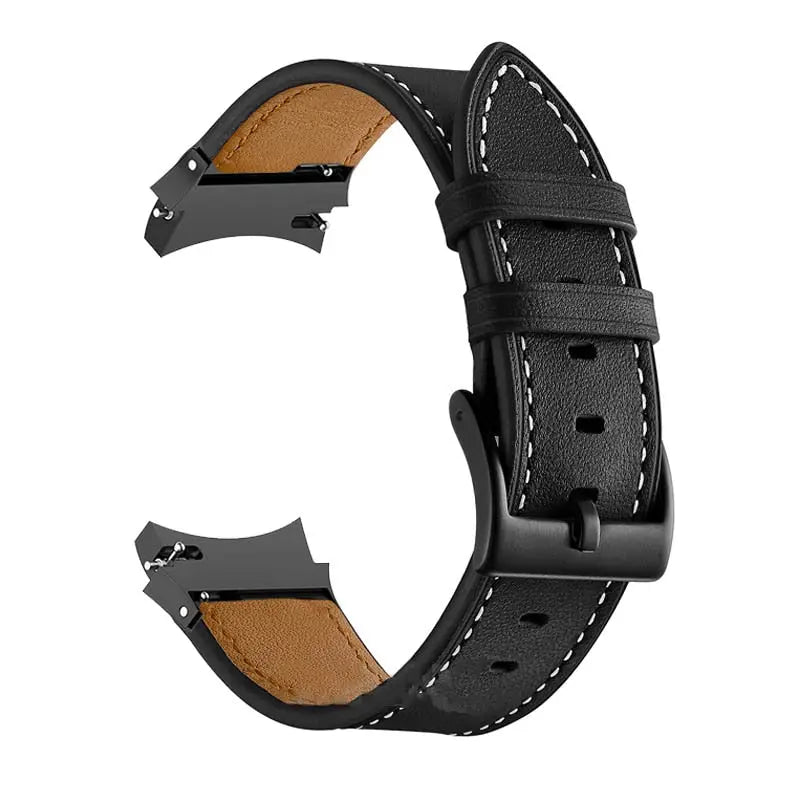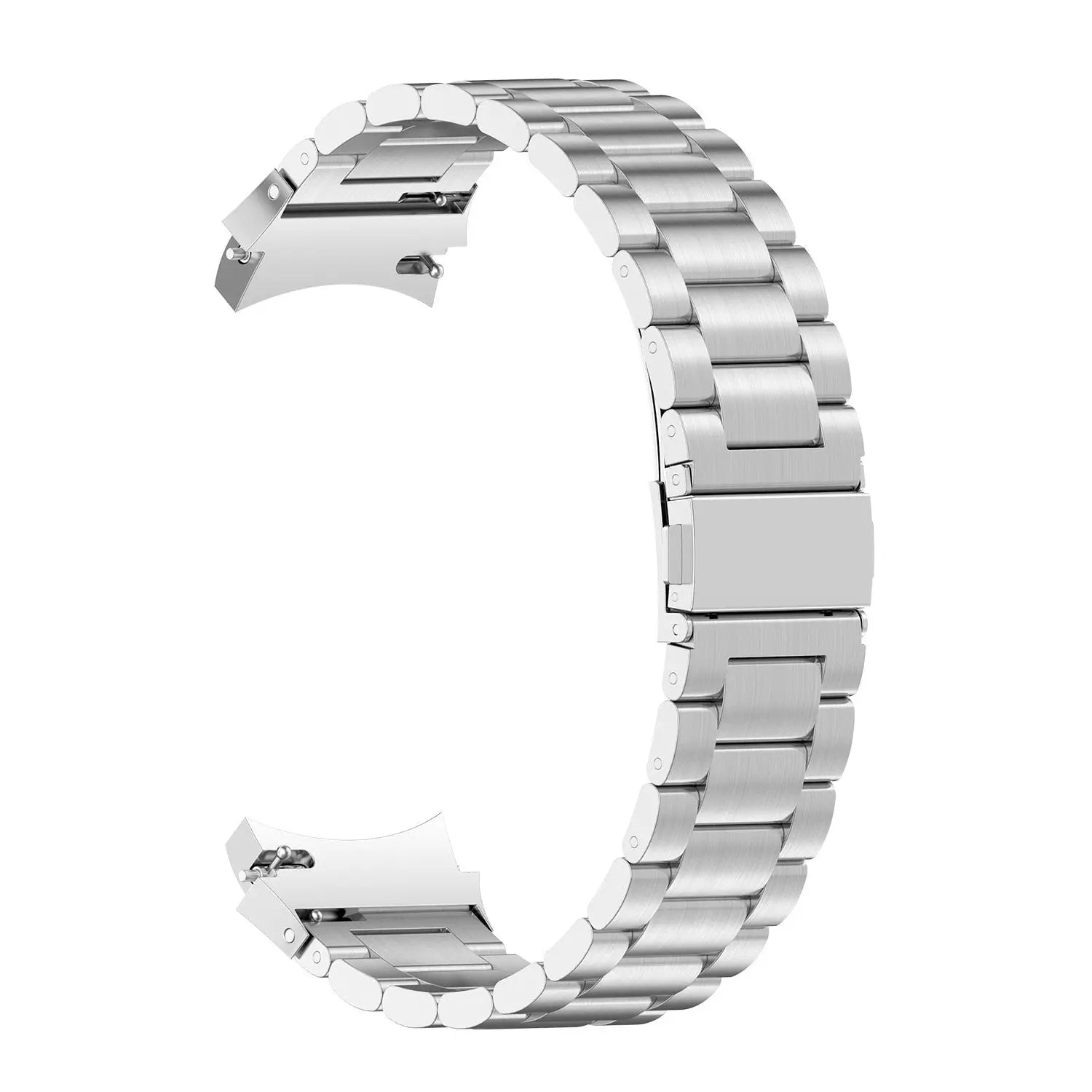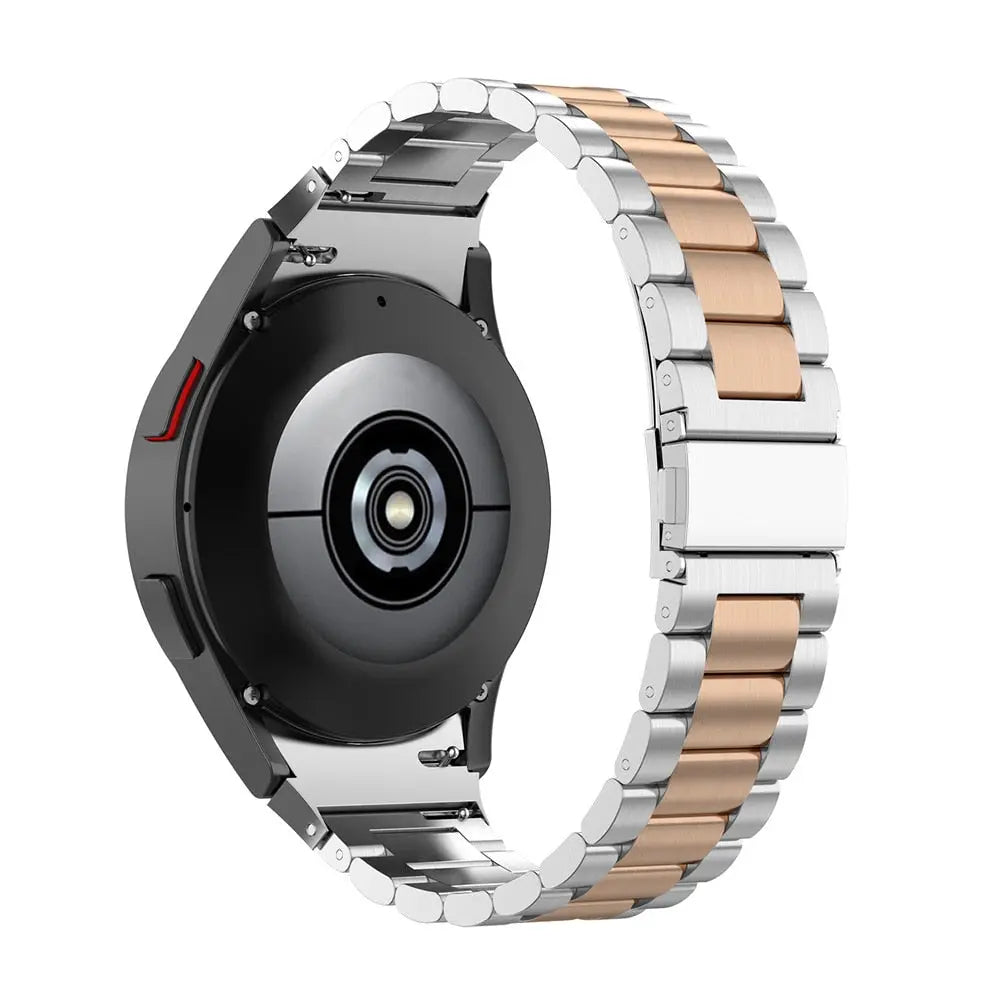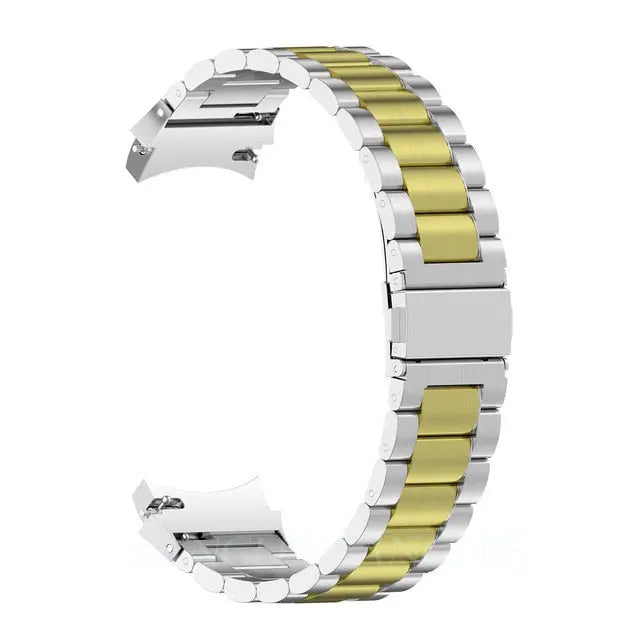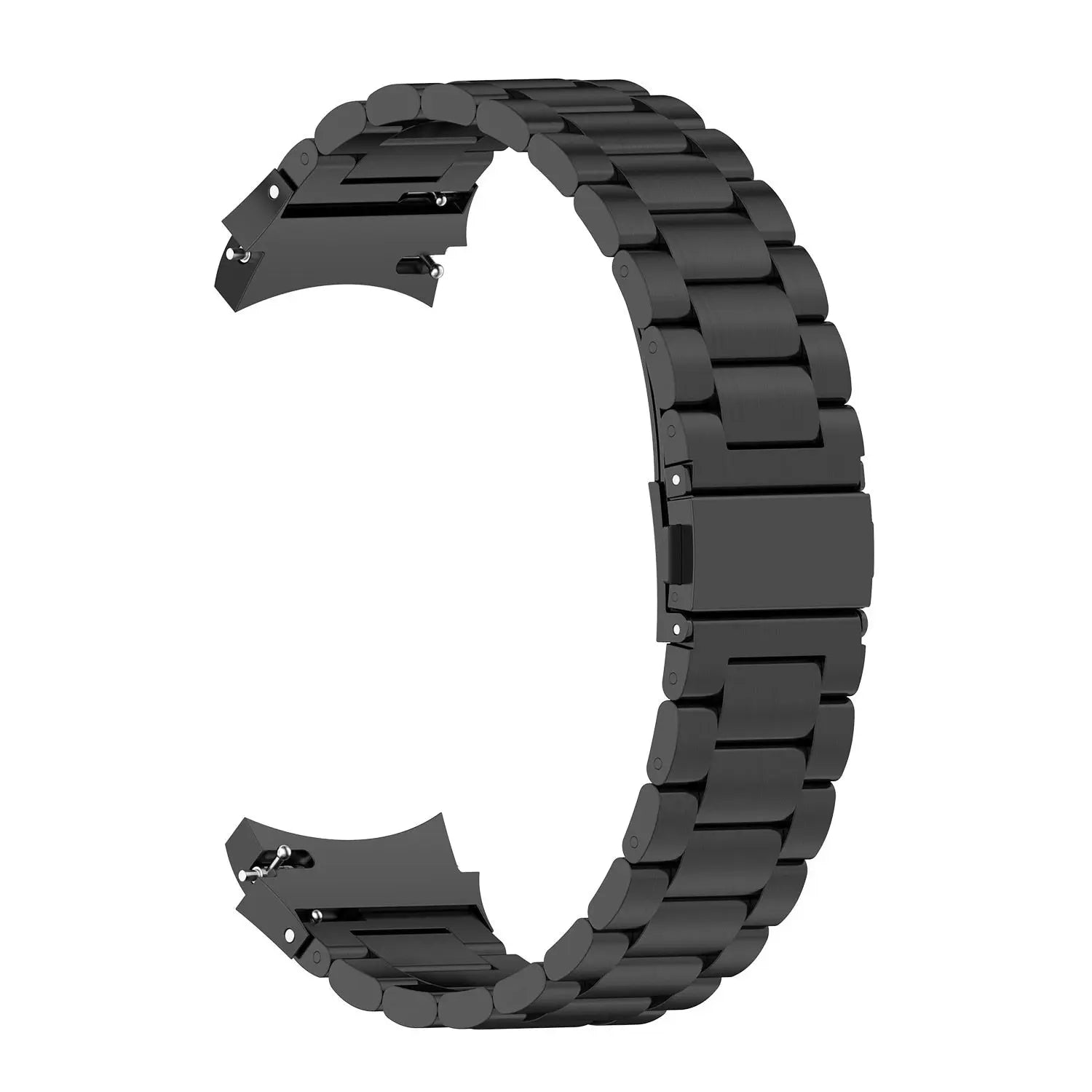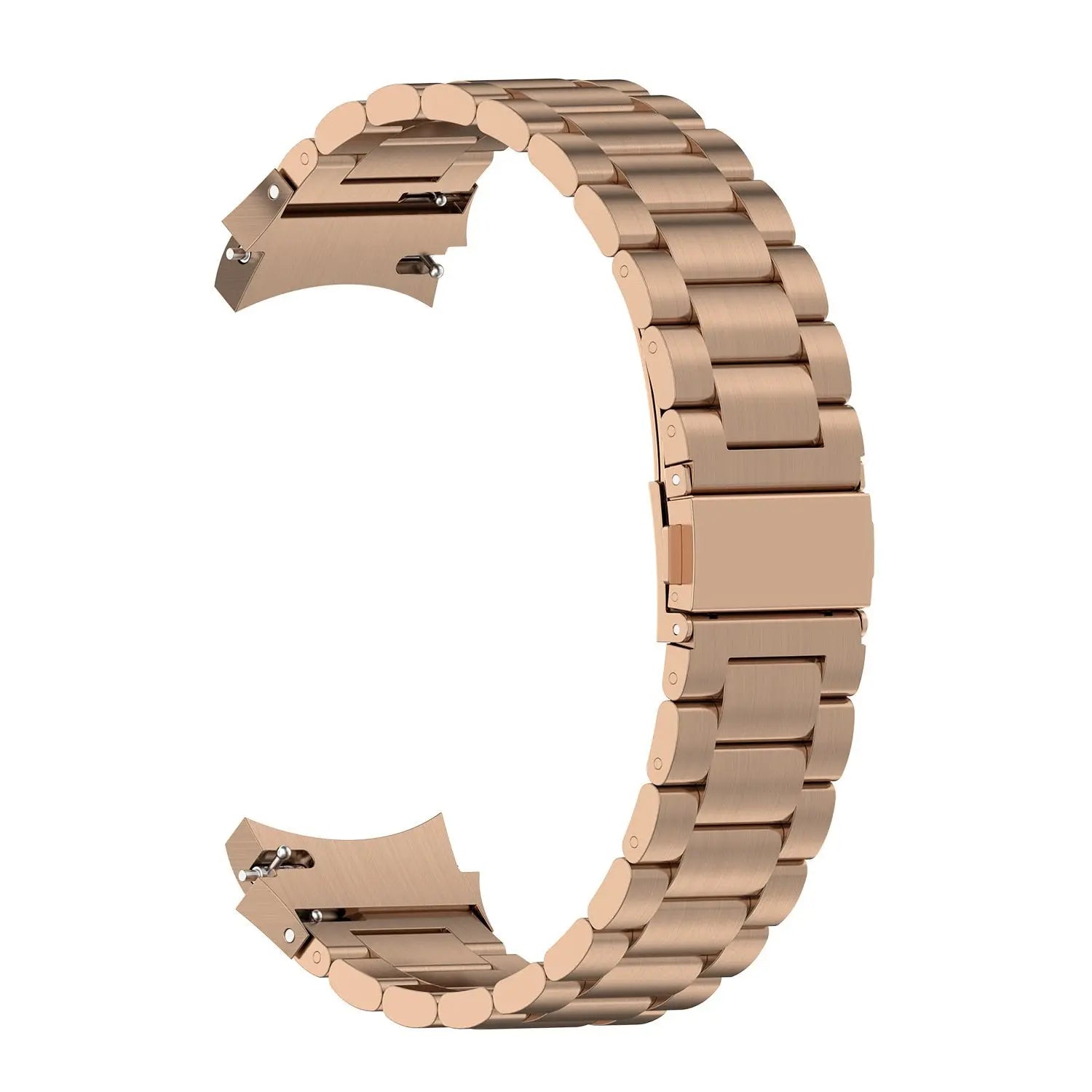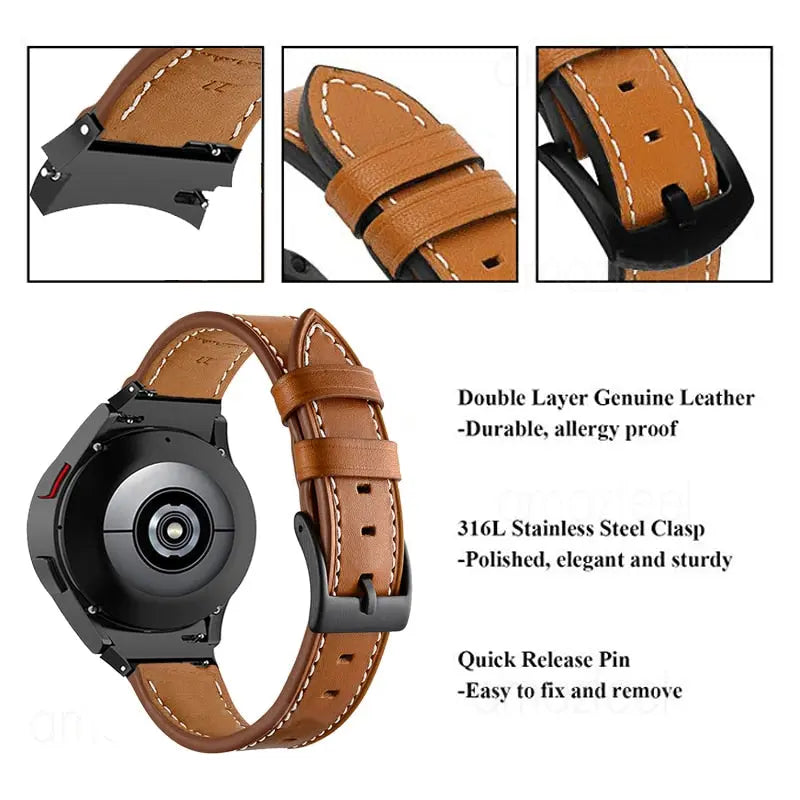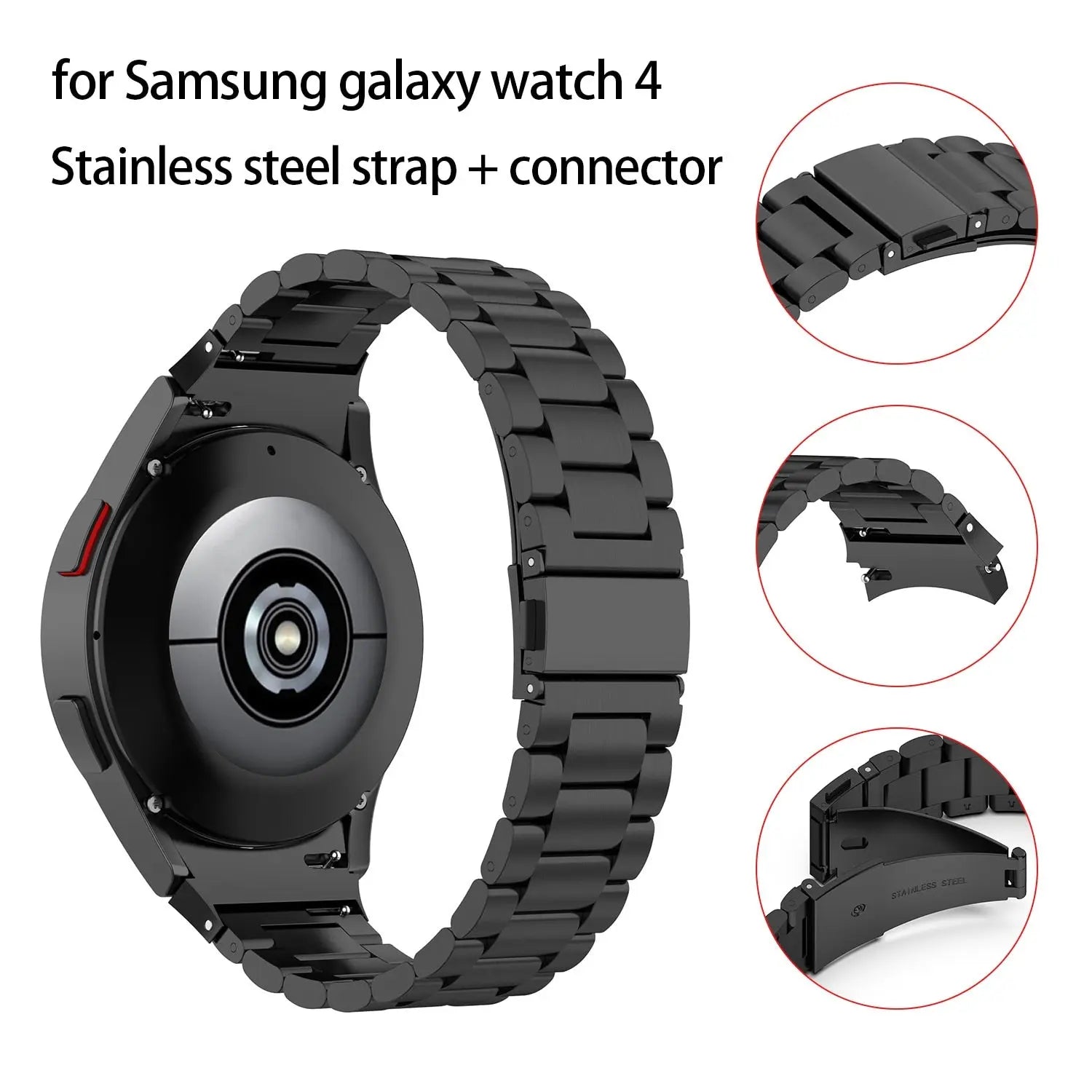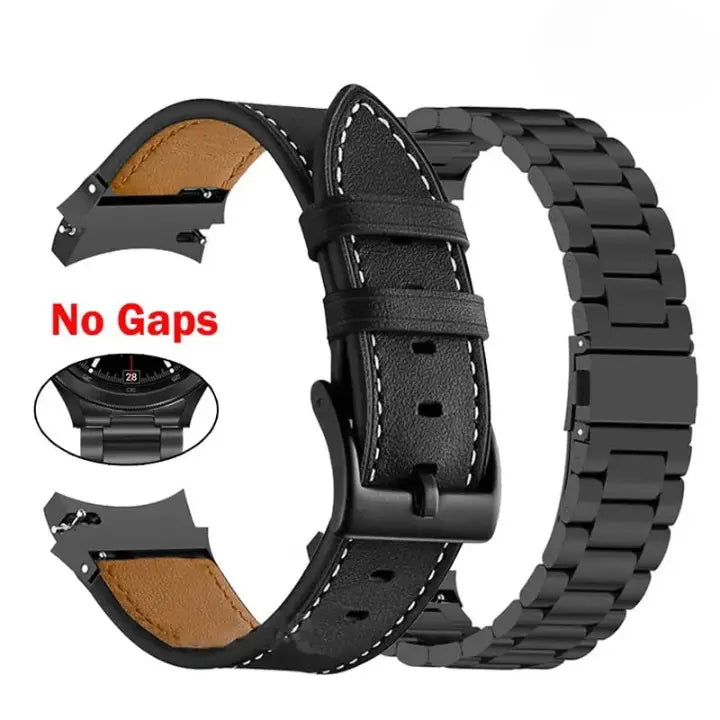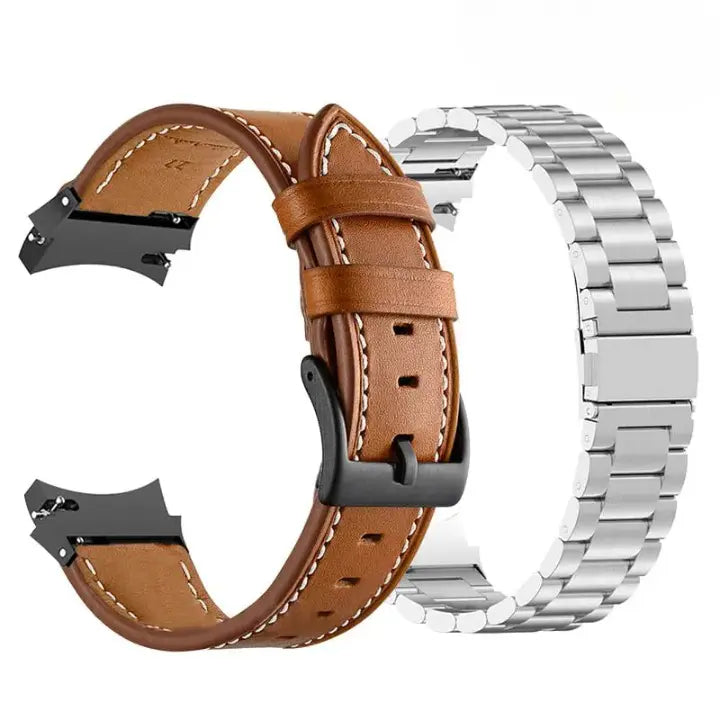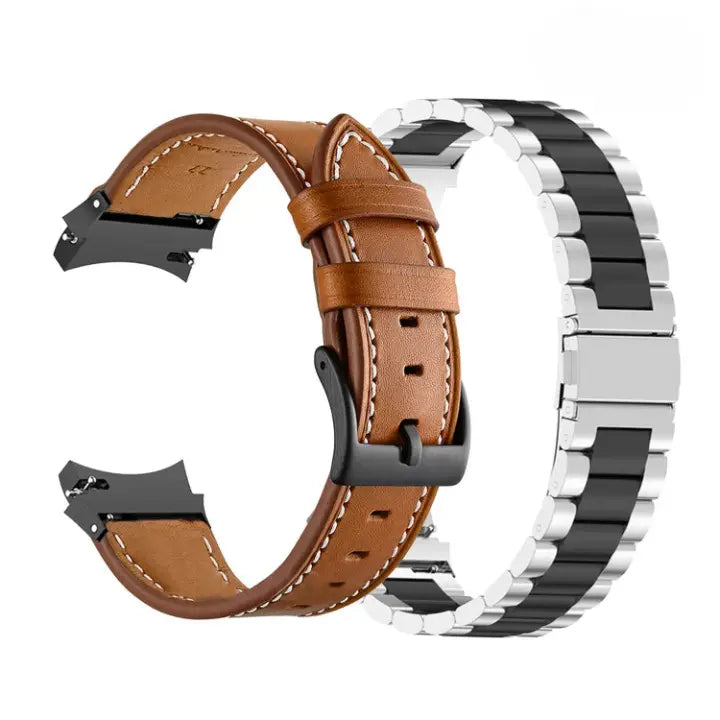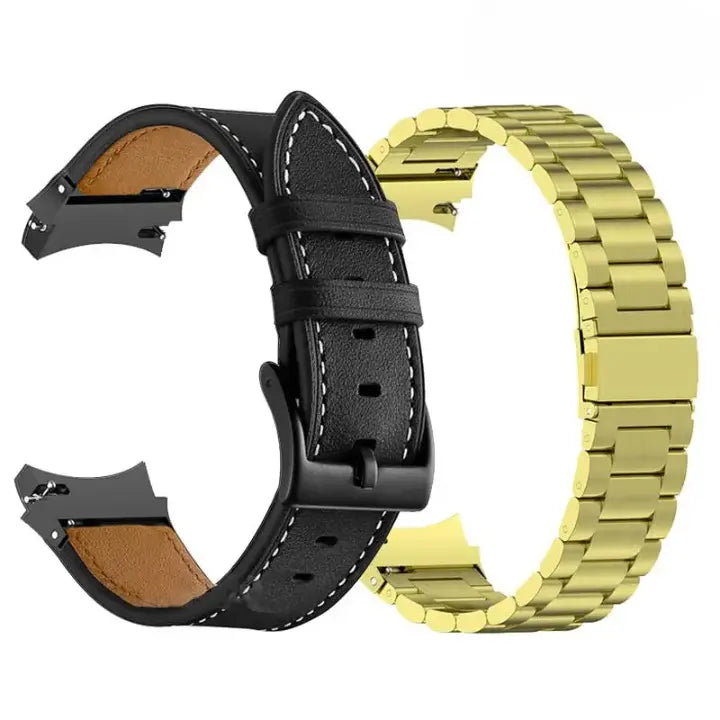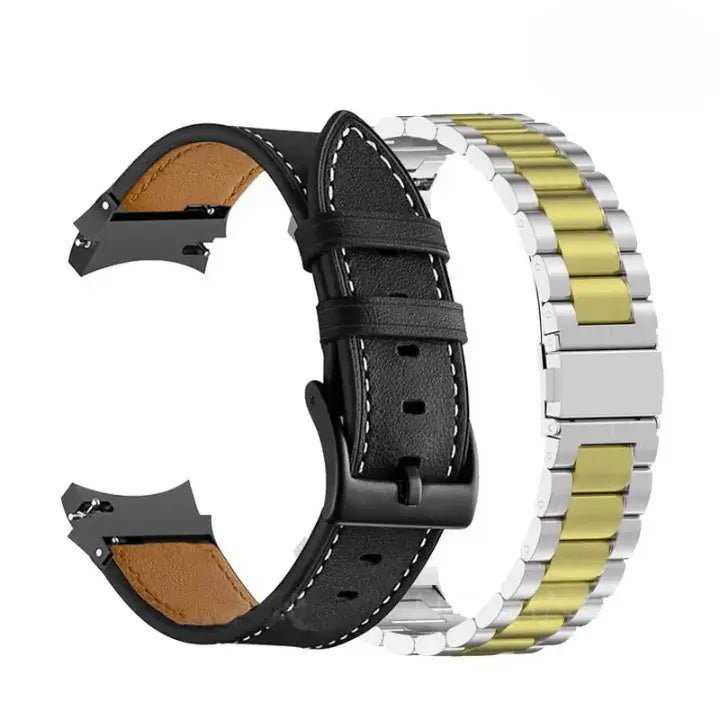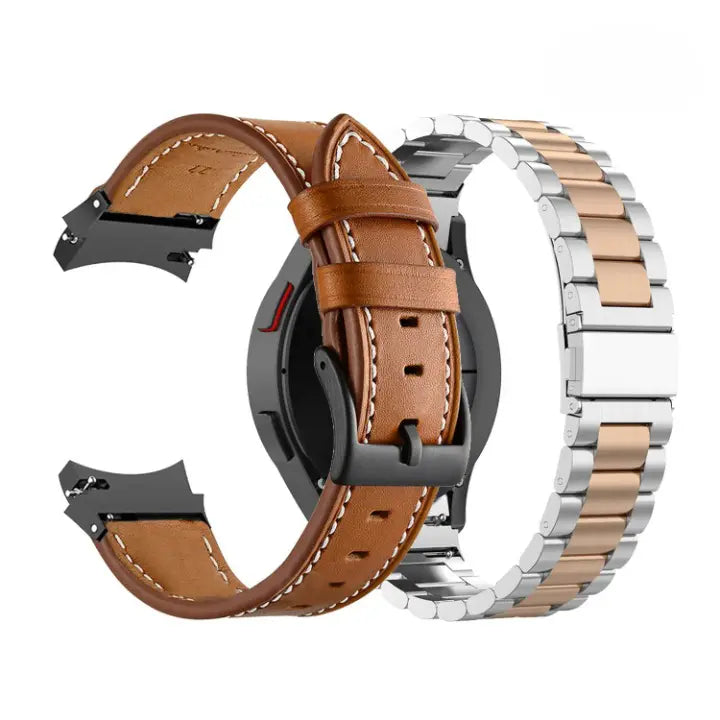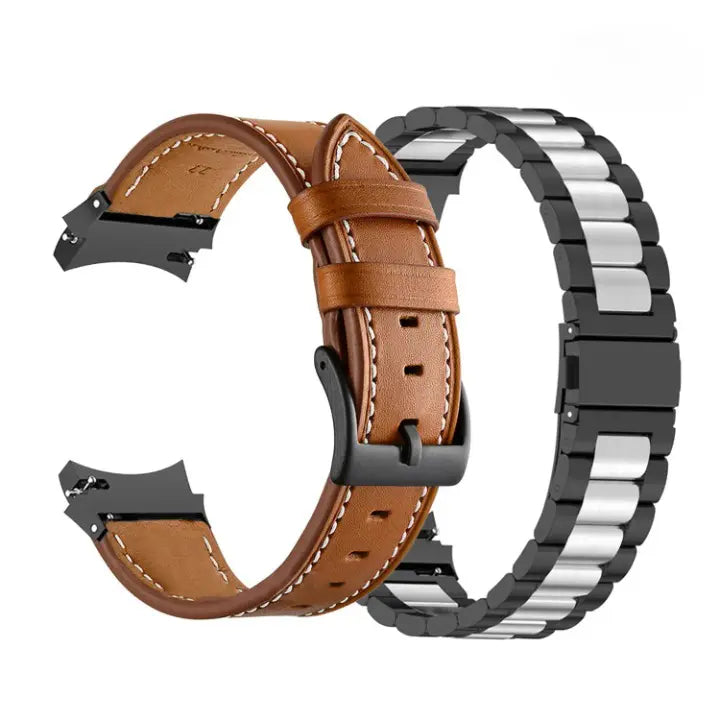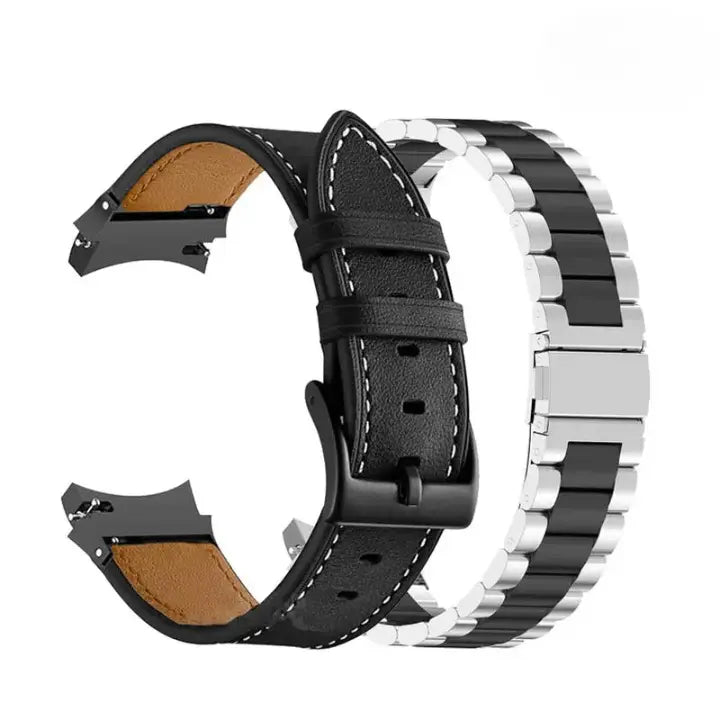 Pinnacle Premium Bands For Samsung Galaxy Watch 6
Sale price
$64.95
Regular price
$139.95
(/)
Brand: Pinnacle Luxuries
Description:
Elevate your Samsung Galaxy Watch 6 experience with our Pinnacle Premium Bands – Where Style Meets Exceptional Performance!
Note to Customers: These bands are compatible with previous Samsung Galaxy Watch models too. Please refer to your watch's millimeter size or our sizing guide to ensure a perfect fit.
Immerse yourself in the epitome of luxury and functionality tailored exclusively for your Samsung Galaxy Watch 6. Crafted with meticulous precision by Pinnacle Luxuries, these bands redefine sophistication and offer unparalleled performance for your dynamic lifestyle.
Choose Your Perfect Combination: Explore our diverse range, featuring two enticing options tailored to your taste. Opt for our Genuine Leather Bands for a timeless, refined aesthetic or embrace the contemporary touch of our Steel Bands. Both choices exude class and durability, ensuring a seamless blend of style and functionality.
Unmatched Quality and Comfort: Experience the luxurious touch of our Genuine Leather Bands, boasting a supple texture, or embrace the sturdy resilience of our Steel Bands. Expertly crafted using premium materials, our bands promise enduring quality and comfort throughout your day.
Seamless Fit and Easy Installation: Designed to flawlessly integrate with your Samsung Galaxy Watch 6, our bands offer a snug fit without compromise. The effortless installation process ensures you spend more time enjoying your watch and less time adjusting your band.
Ultimate Versatility: From the gym to the office or a night out, our Pinnacle Premium Bands effortlessly elevate any occasion. Their versatile design empowers you to effortlessly switch between looks, allowing your style to seamlessly transition with your day.
Enhance Your Performance: Designed to endure intense workouts and daily tasks, our bands offer exceptional durability and flexibility. They remain securely in place, ensuring your Samsung Galaxy Watch 6 keeps up with your active lifestyle.
Order Yours Now: Indulge in the pinnacle of style and performance with Pinnacle Premium Bands for Samsung Galaxy Watch 6. With our convenient two-pack options or individual band orders, you have the flexibility to customize your collection.
Join the Satisfied Customers: Join the thousands of satisfied customers who have already elevated their smartwatch experience with Pinnacle Premium Bands. Unlock the full potential of your Samsung Galaxy Watch 6 and make a resounding statement of excellence with Pinnacle Luxuries. Upgrade today.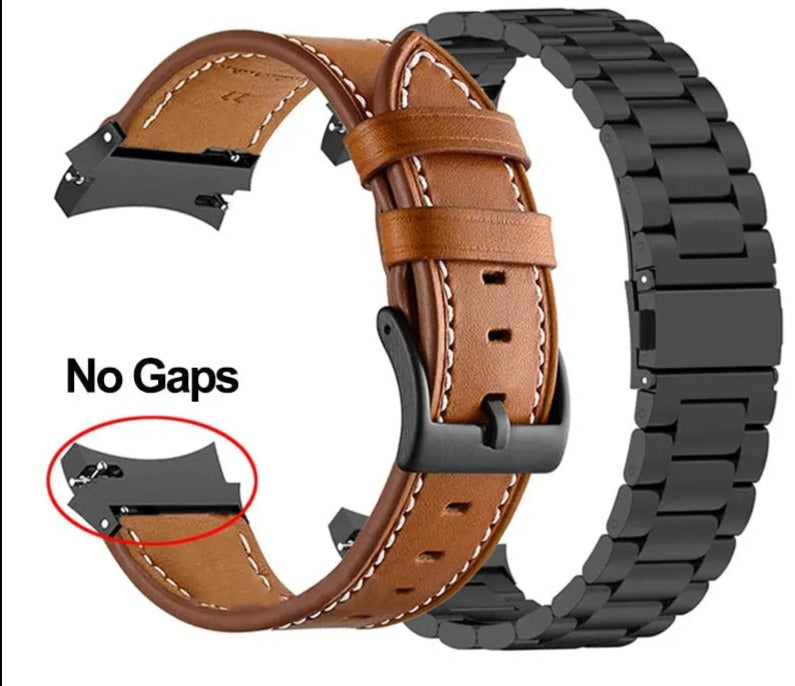 Pinnacle Premium Bands For Samsung Galaxy Watch 6
Sale price
$64.95
Regular price
$139.95
Choose options