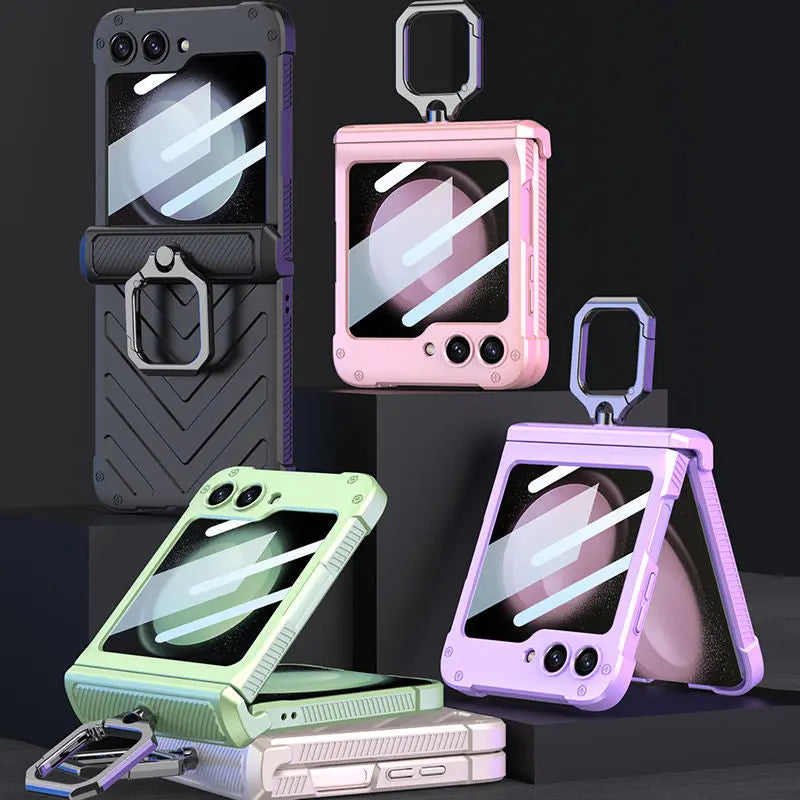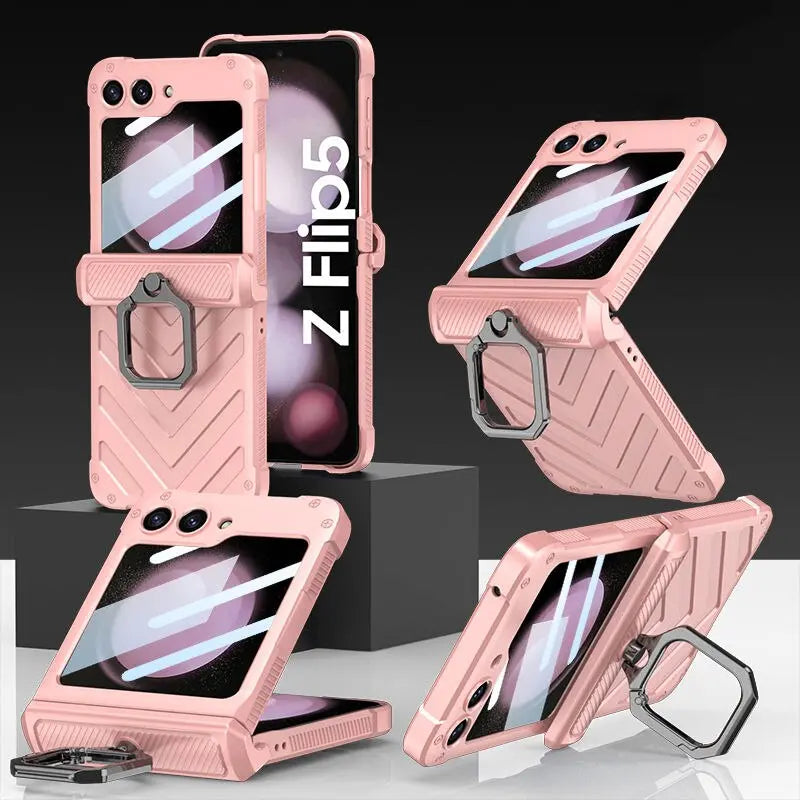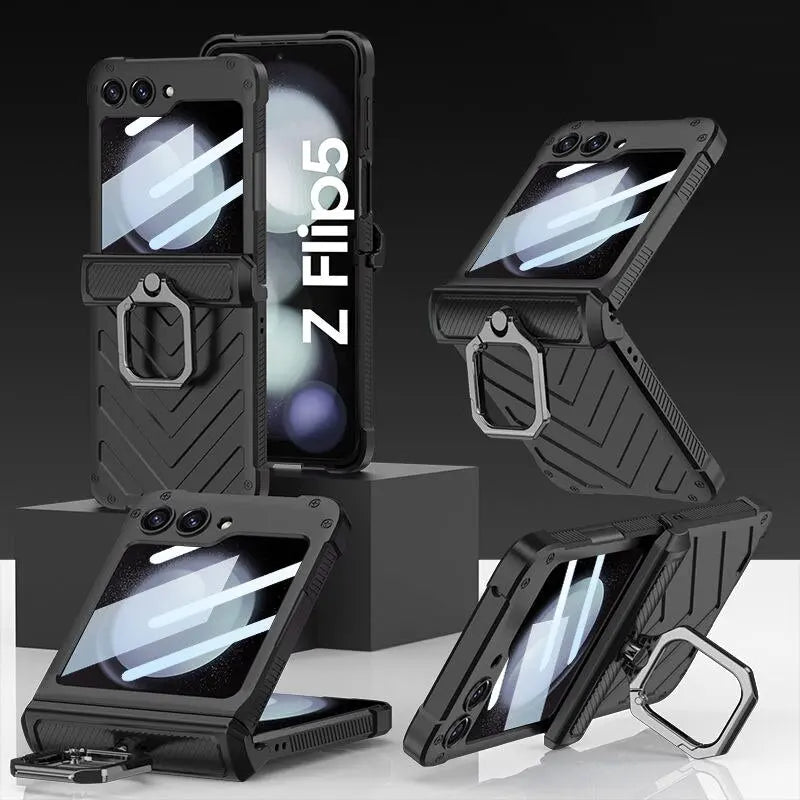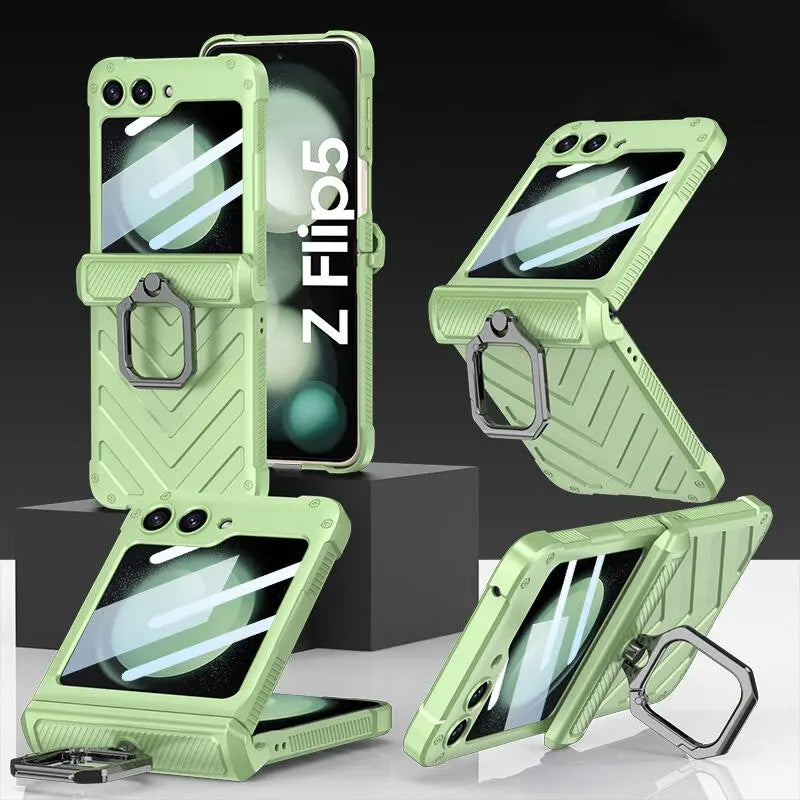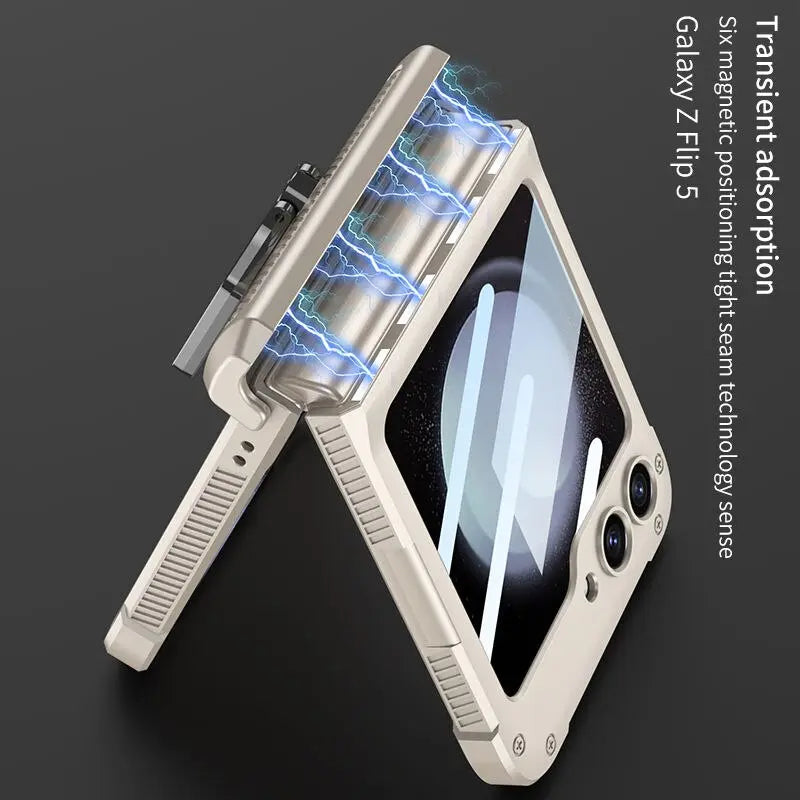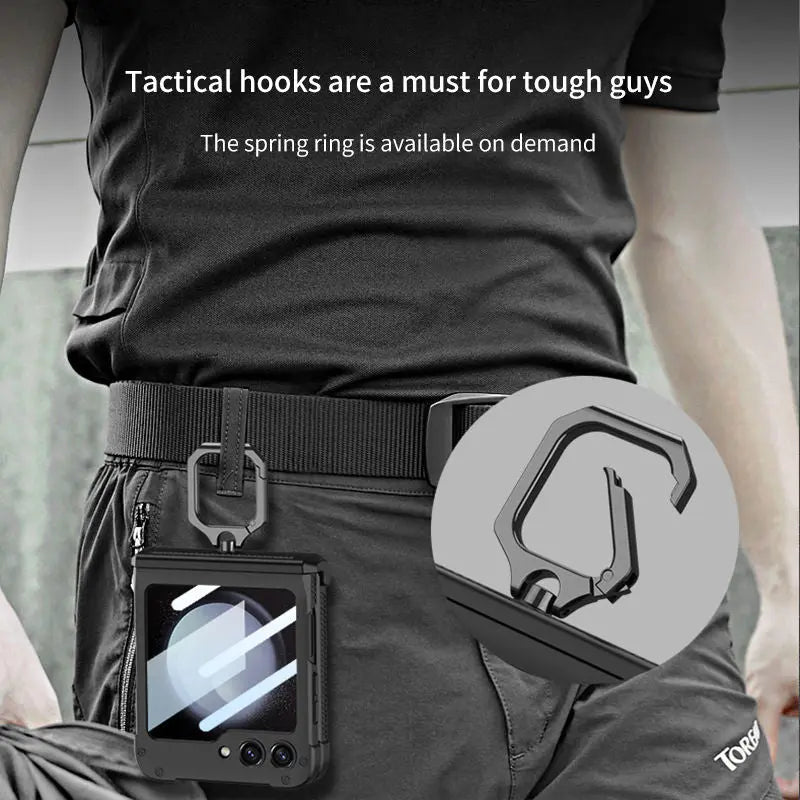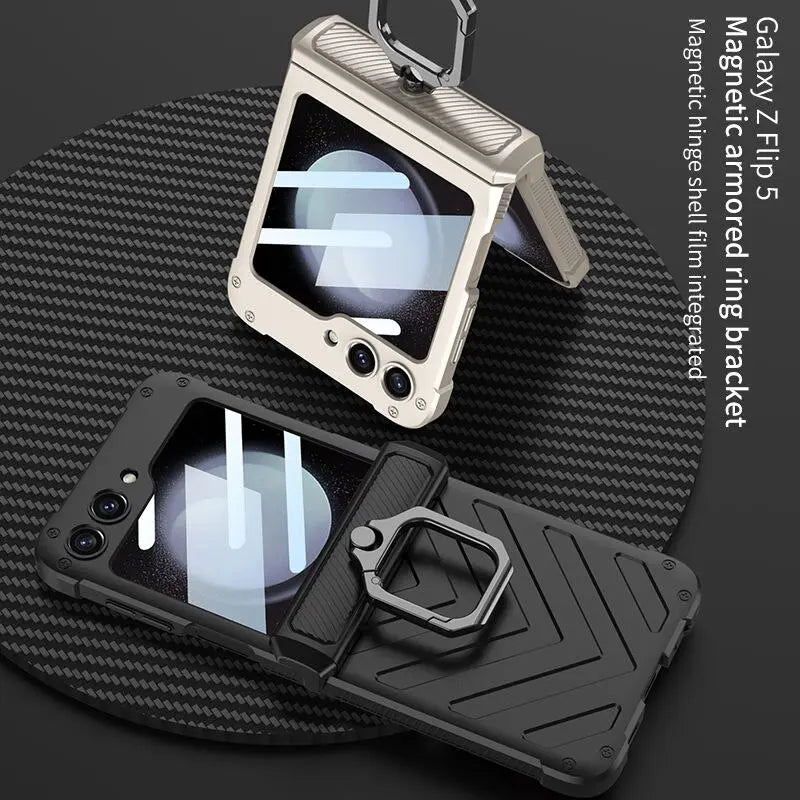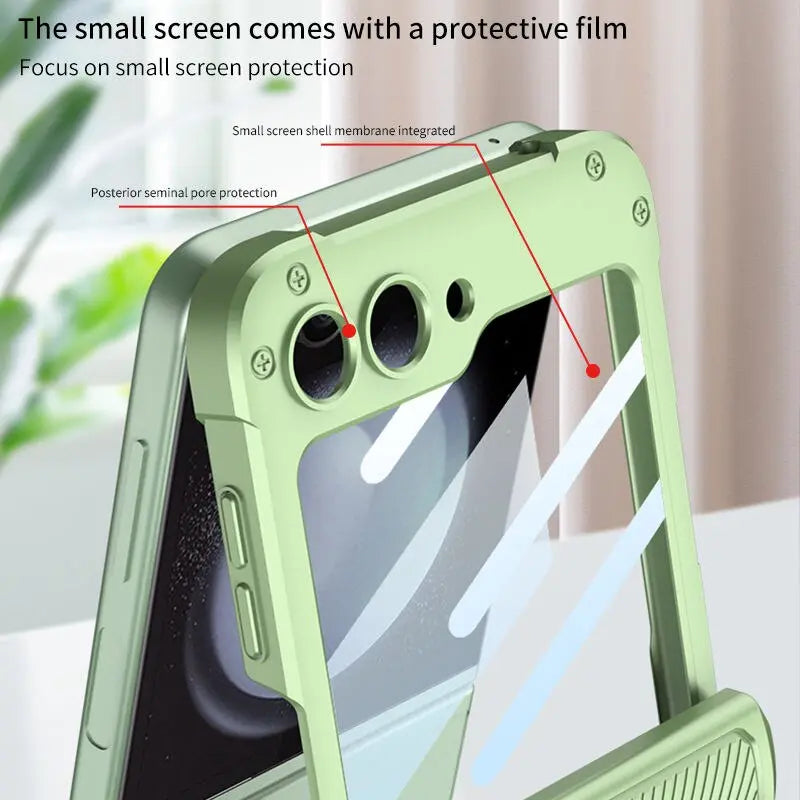 The FlipGuard Elegance Samsung Galaxy Flip 5 Case
Sale price
$54.95
Regular price
$89.95
(/)
Brand: Pinnacle Luxuries
Description:
Elevate your Samsung Galaxy Flip 5 experience to a new pinnacle of style and protection with The FlipGuard Elegance, meticulously designed by Pinnacle Luxuries. This case combines cutting-edge features with uncompromising elegance to enhance your device and your lifestyle.
The Perfect Companion: The FlipGuard Elegance is more than just a case; it's a versatile companion for your Samsung Galaxy Flip 5. With its built-in ring holder and kickstand, you can enjoy hands-free convenience for video calls, streaming, and more, all while maintaining a sleek and stylish profile.
Resist Smudges and Scratches: Say goodbye to unsightly fingerprints and scratches that can mar your phone's appearance. The Anti-Fingerprint and Anti-Scratch technology keep your device looking pristine, day after day.
Dustproof and Lightweight: Our case offers robust dustproof protection, ensuring your device's internals stay clean and functioning optimally. Plus, its lightweight construction adds minimal bulk, preserving the slim profile of your Galaxy Flip 5.
Matte/Anti-Glare Finish: The matte finish not only adds a touch of sophistication but also reduces glare, making it easy to use your phone in bright sunlight or well-lit environments.
Stay Secure with Non-Slip Grip: The case's textured design provides a reliable non-slip grip, reducing the risk of accidental drops and adding an extra layer of security for your device.
Seamless Wireless Charging: Enjoy the convenience of wireless charging without removing the case. The FlipGuard Elegance is designed to work flawlessly with wireless charging pads, making recharging your device effortless.
Pinnacle Luxuries Craftsmanship: With a legacy of crafting luxury accessories, Pinnacle Luxuries proudly presents The FlipGuard Elegance. It's more than a case; it's a statement of your refined taste and your demand for both style and substance.
Embrace the pinnacle of style and protection. Secure your Samsung Galaxy Flip 5 in The FlipGuard Elegance, where sophistication meets resilience. Make a lasting impression – order now and experience the ultimate fusion of luxury and technology.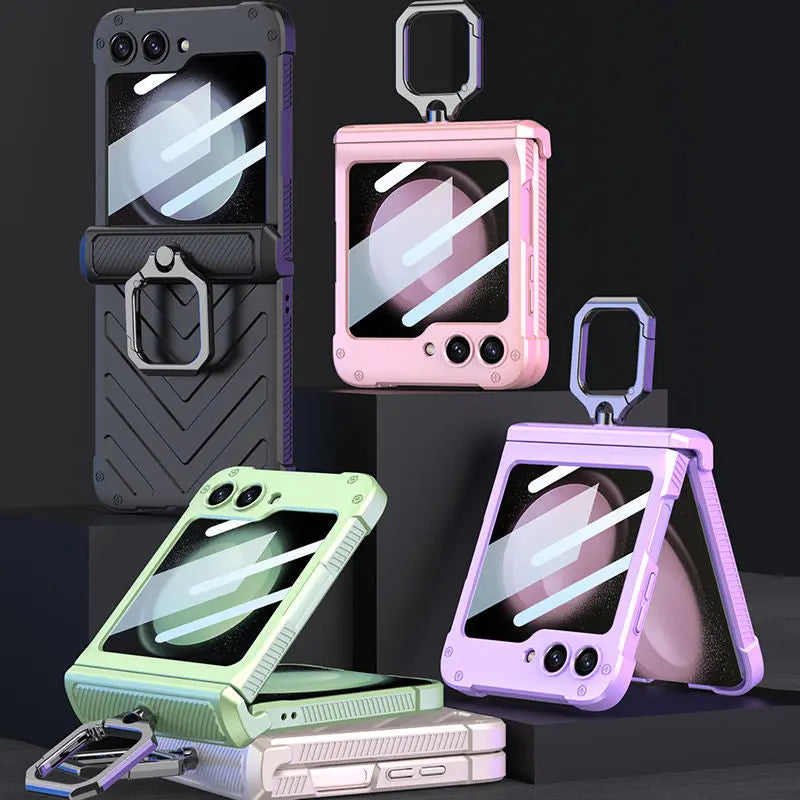 The FlipGuard Elegance Samsung Galaxy Flip 5 Case
Sale price
$54.95
Regular price
$89.95
Choose options