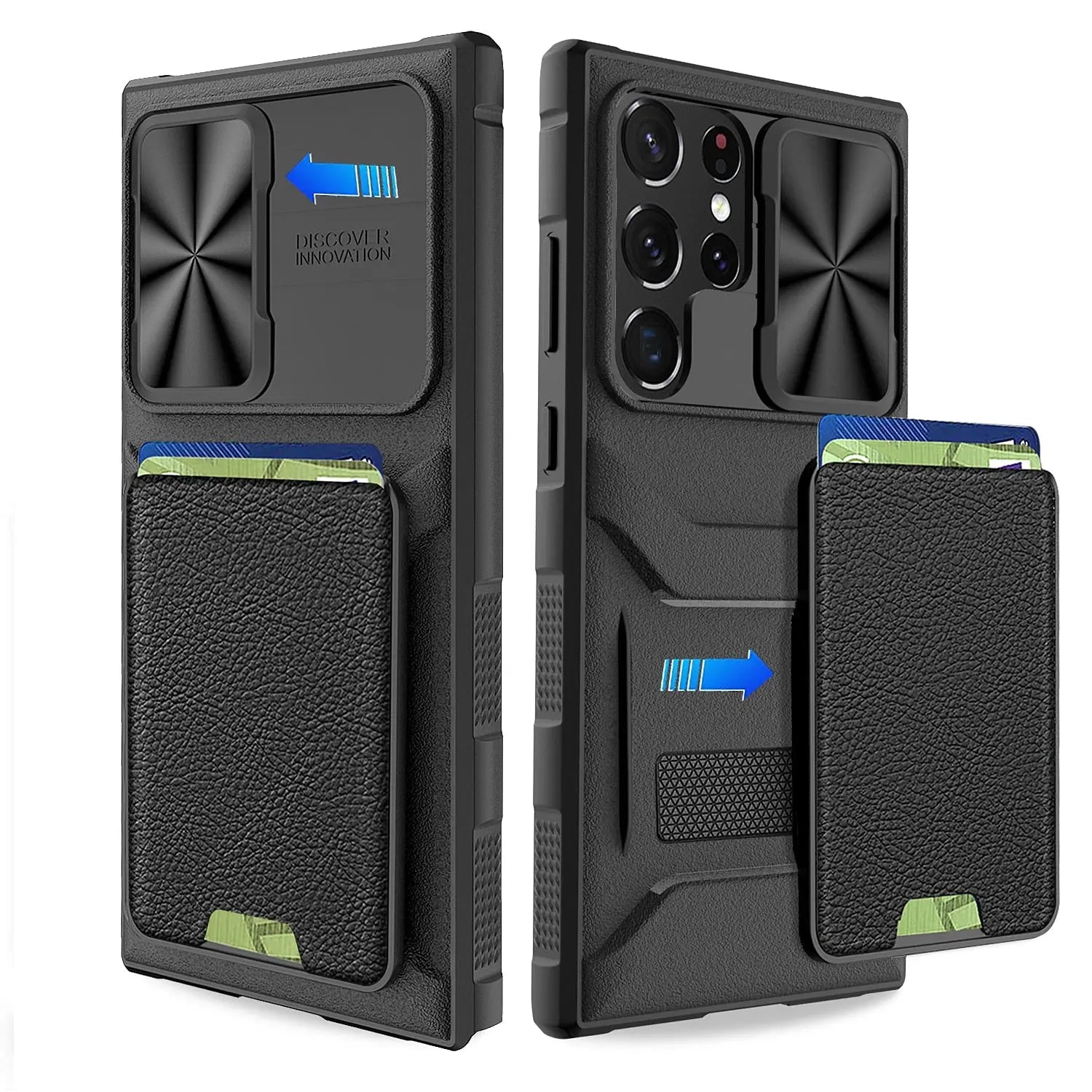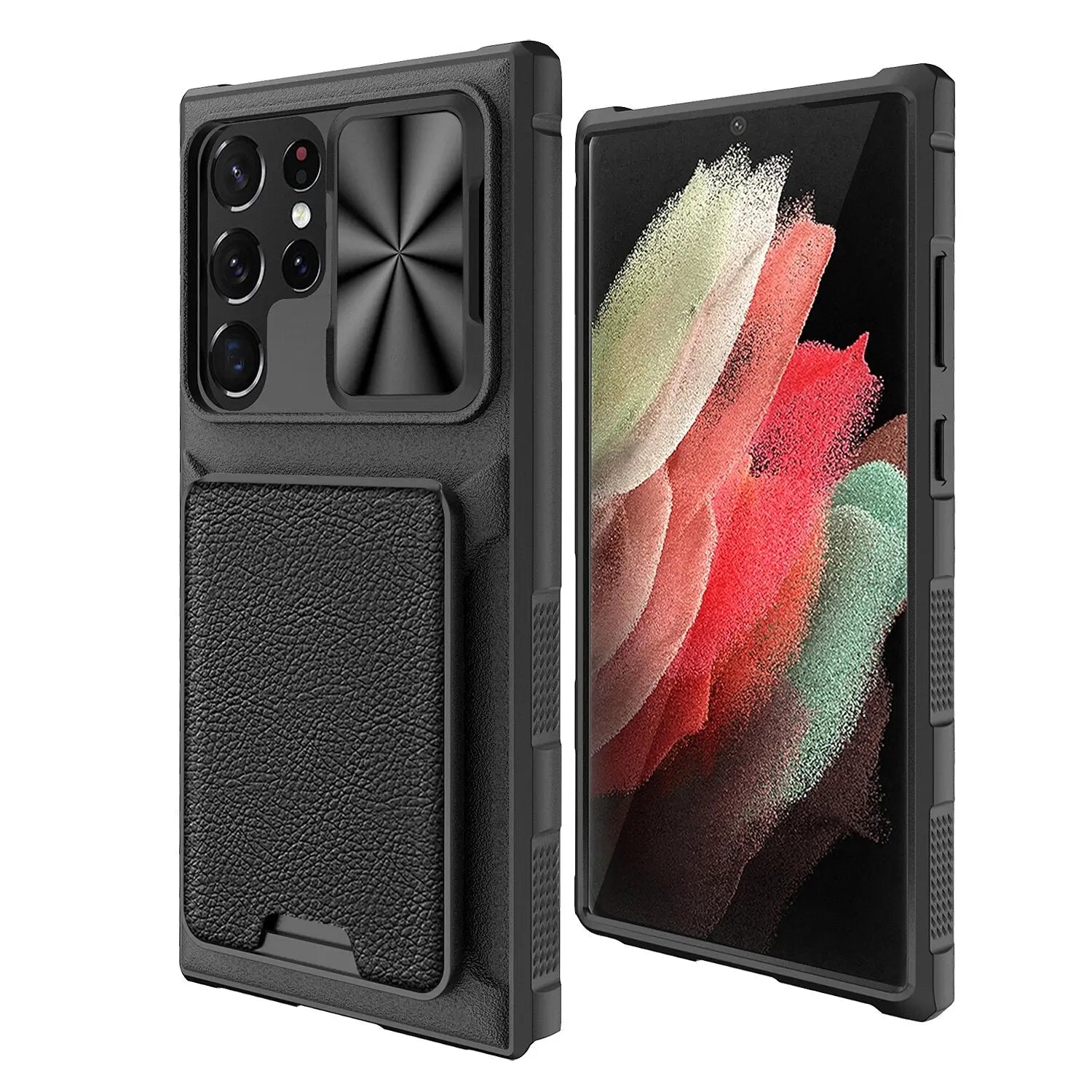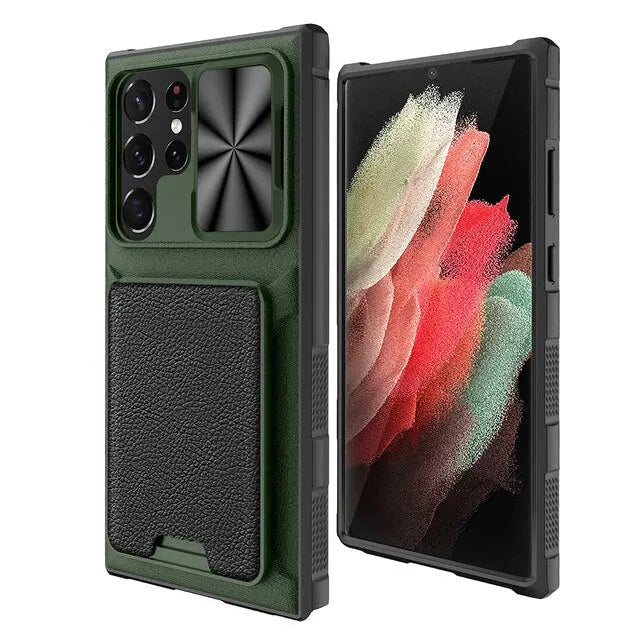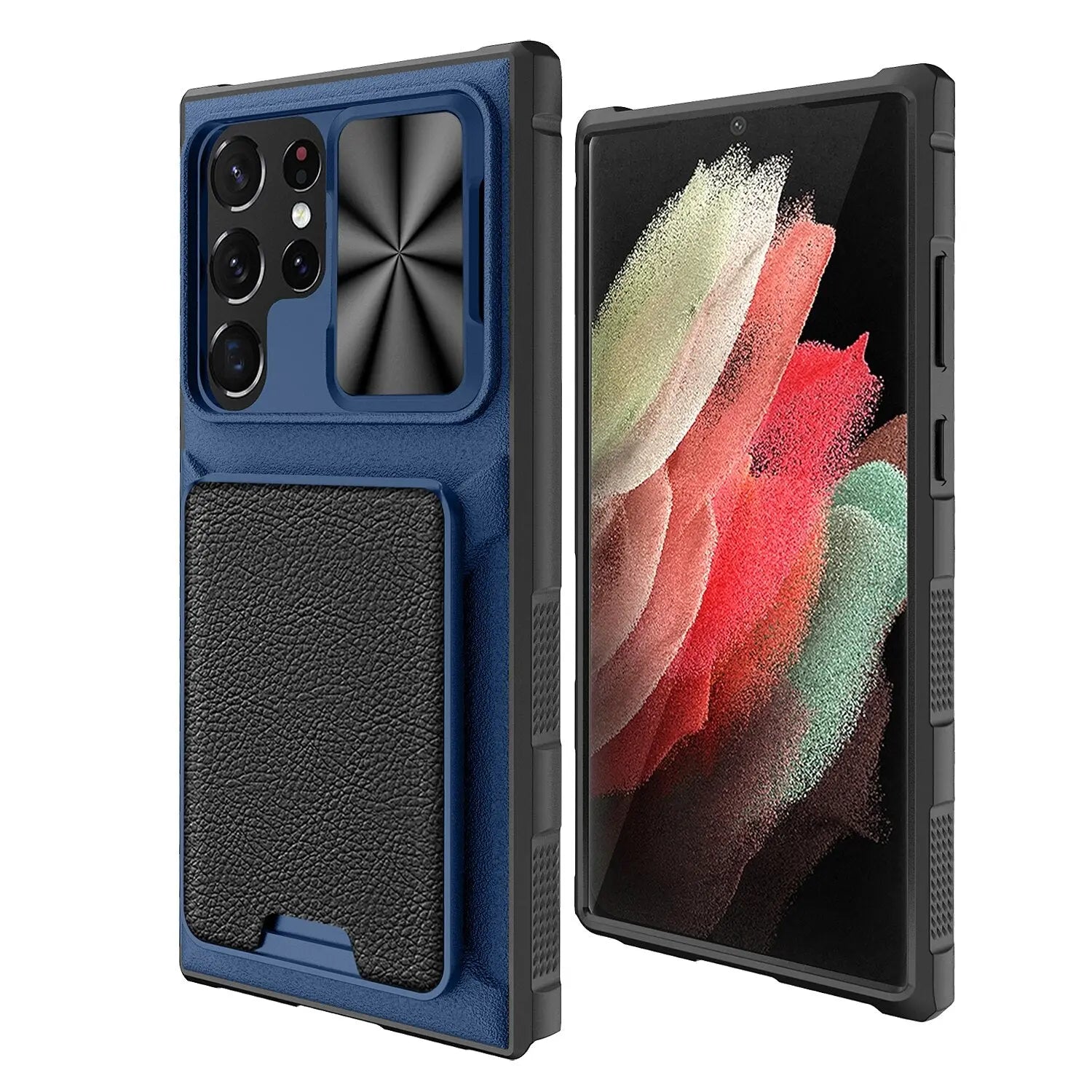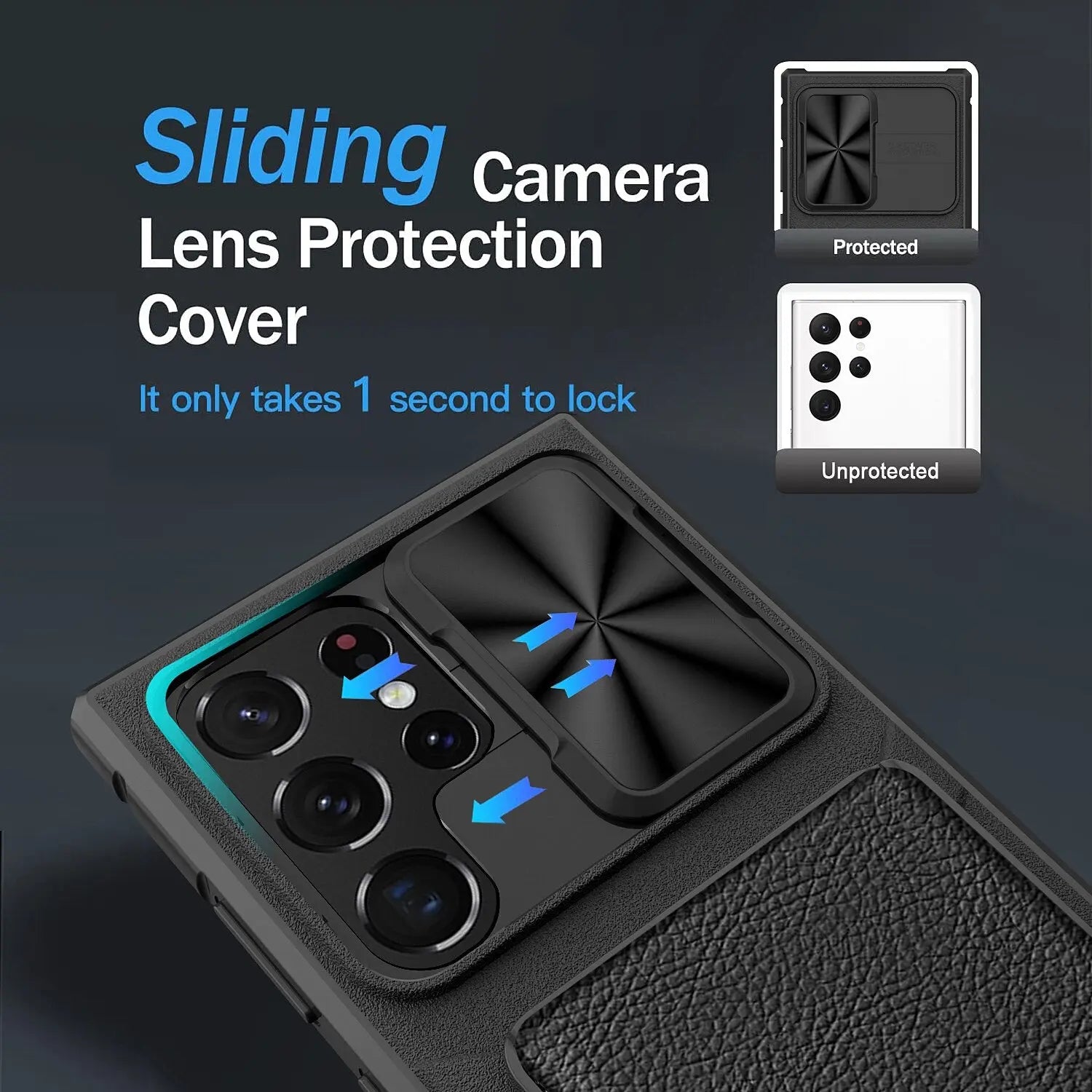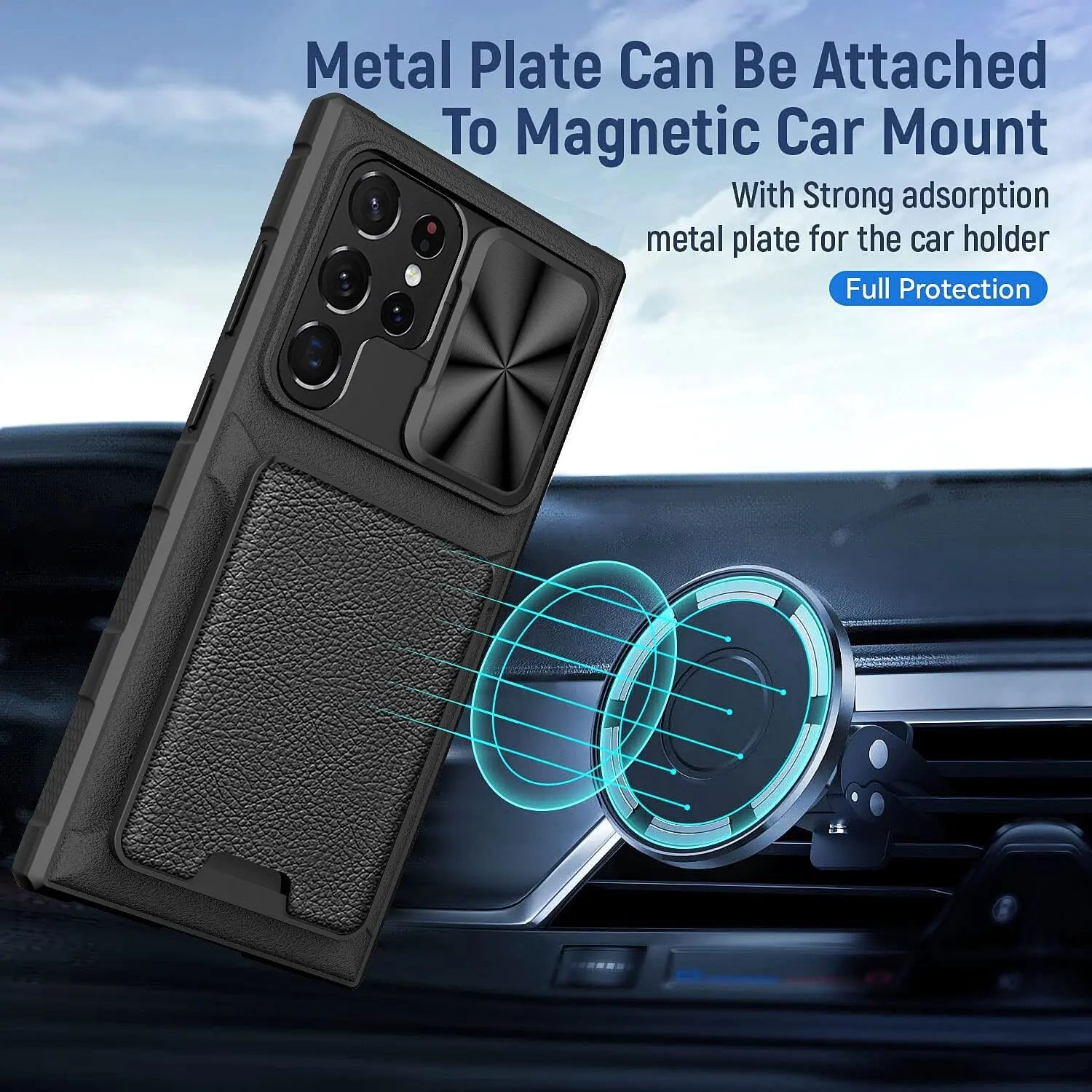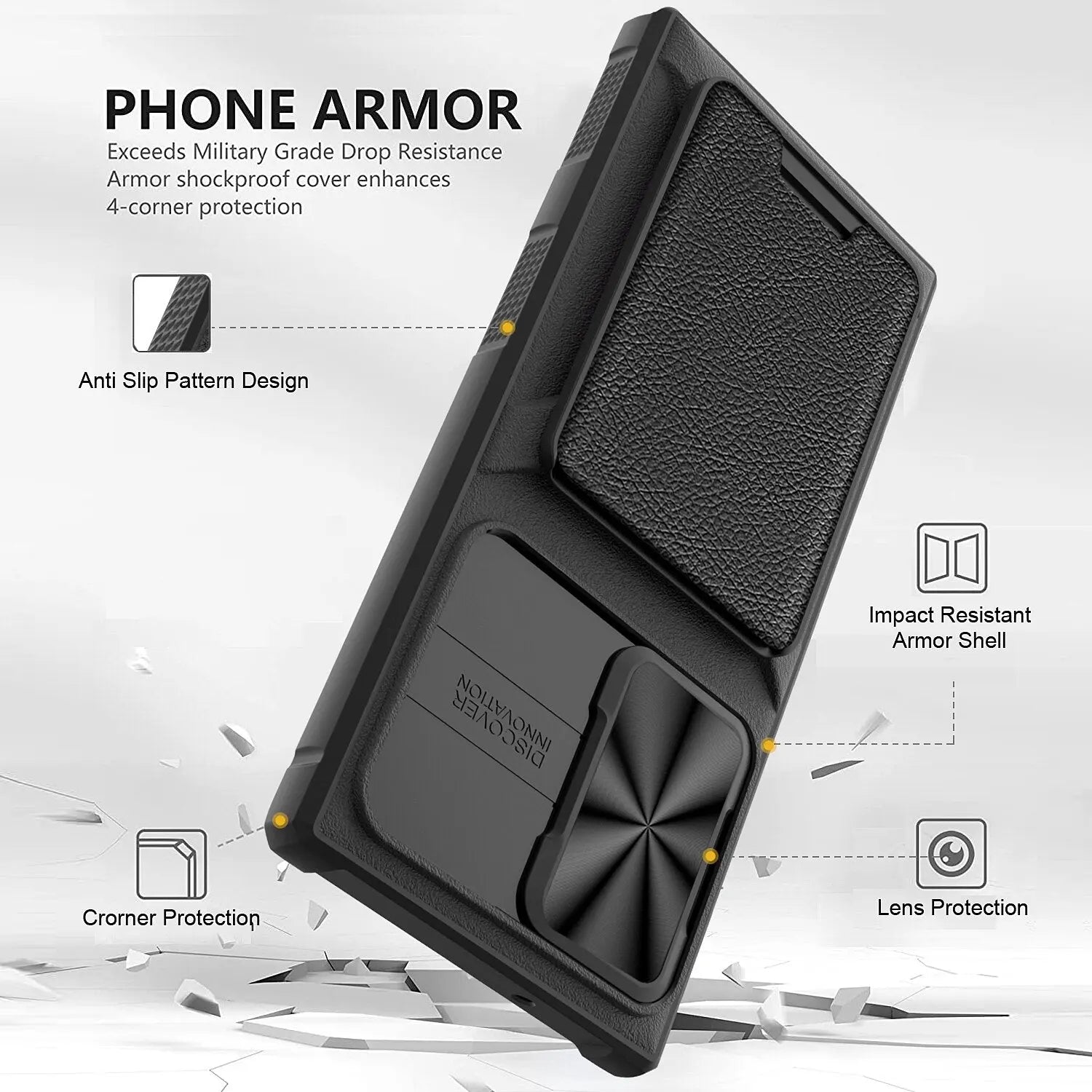 Pinnacle Rugged Shockproof Wallet Card Holder Case For Samsung Galaxy S23 Ultra
Sale price
$49.95
Regular price
$129.95
(/)
Brand: Pinnacle Luxuries
The Pinnacle in phone protection 
Description:
Introducing the premium Samsung Galaxy S23 Ultra Leather and PC Phone Case, the ultimate armor for your smartphone. Engineered to provide unparalleled protection, this case ensures your device remains safe from the harshest impacts and everyday hazards, all while exuding a sleek and stylish look.
Crafted with a combination of top-grade leather and robust PC (polycarbonate) materials, this case offers a formidable shield for your Samsung Galaxy S23 Ultra. The leather exterior not only adds a touch of sophistication but also enhances the grip, ensuring a secure hold in your hand. Meanwhile, the PC material reinforces the case's structure, providing excellent impact resistance and preventing damage from accidental drops or bumps.
One standout feature of this case is its all-around protection. With its comprehensive design, it covers the front, back, and edges of your device, safeguarding it from scratches, dust, and other potential threats. You can confidently carry your phone anywhere, knowing it's shielded by this reliable armor.
But that's not all—this exceptional case goes above and beyond with its additional features. It includes a convenient card wallet holder, allowing you to carry your essential cards or IDs effortlessly. Say goodbye to bulky wallets and streamline your everyday carry with this practical and stylish solution.
Moreover, this case comes with a dedicated camera lens protector. The cutout precisely aligns with your Samsung Galaxy S23 Ultra's camera, safeguarding it from scratches and ensuring crystal-clear photo quality. Capture stunning images without worrying about accidental damage to your precious lens.
Despite its robust protection, this case remains lightweight and slim, preserving the sleek profile of your Samsung Galaxy S23 Ultra. It seamlessly integrates with your device, offering a comfortable and ergonomic grip. Additionally, it supports wireless charging, enabling you to power up your phone conveniently without the need to remove the case.
In summary, the Samsung Galaxy S23 Ultra Leather and PC Phone Case is the ultimate choice for those seeking premium protection and style. With its armor-like durability, sleek leather design, and practical features like the card wallet holder and camera lens protector, this case elevates your smartphone experience to new heights. Embrace the perfect balance of function and fashion—choose this exceptional case to keep your Samsung Galaxy S23 Ultra safe and stylish.
Features:  
Removable Credit Card Wallet
Secure Magnetic Closure
Luxurious Leather Card Holder Wallet Case
Shatter Protection


Protect your Samsung phone in style with our Pinnacle Luxuries case. Our stylish custom case protects your phone and keeps its sides scratch-free without obstructing any of the buttons.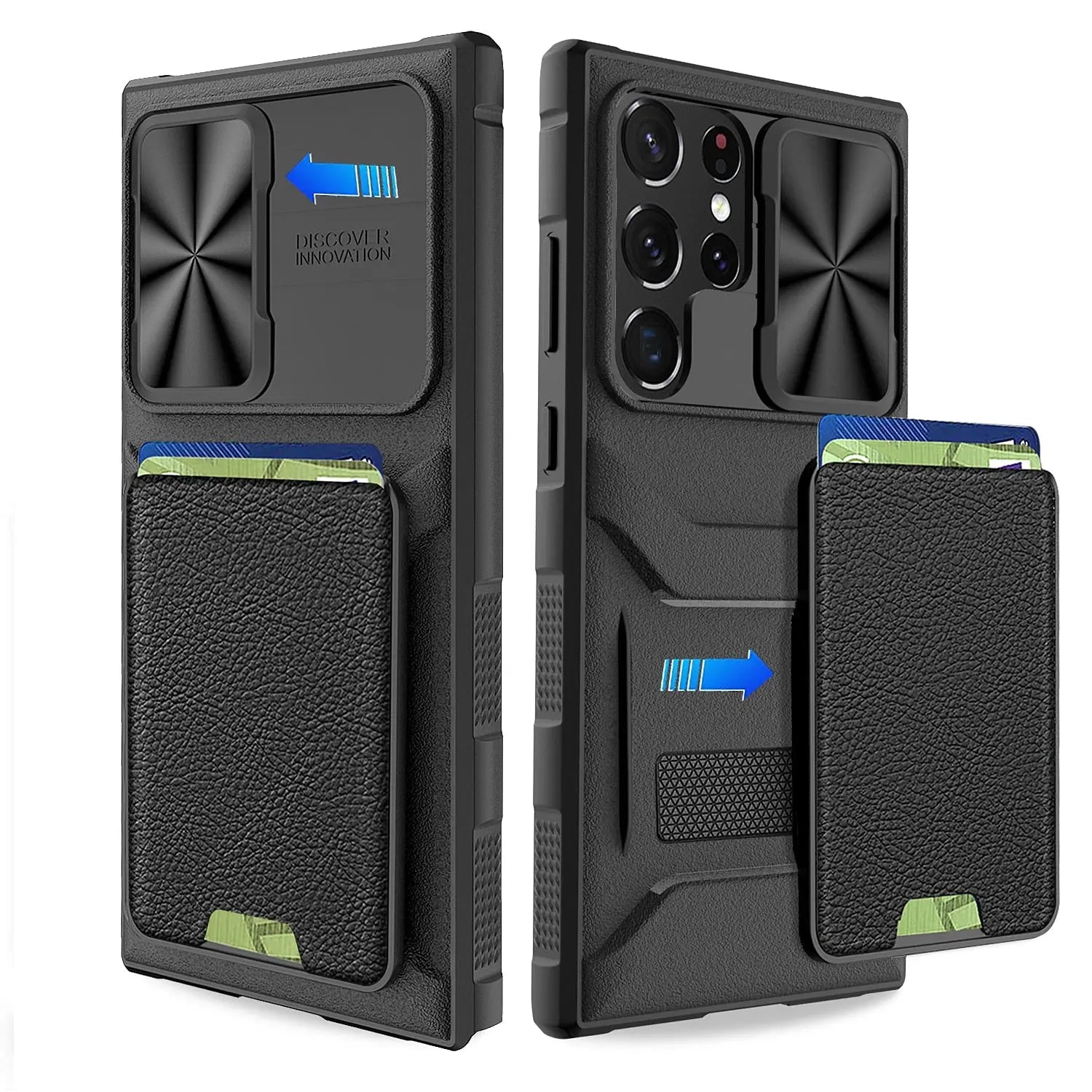 Pinnacle Rugged Shockproof Wallet Card Holder Case For Samsung Galaxy S23 Ultra
Sale price
$49.95
Regular price
$129.95
Choose options