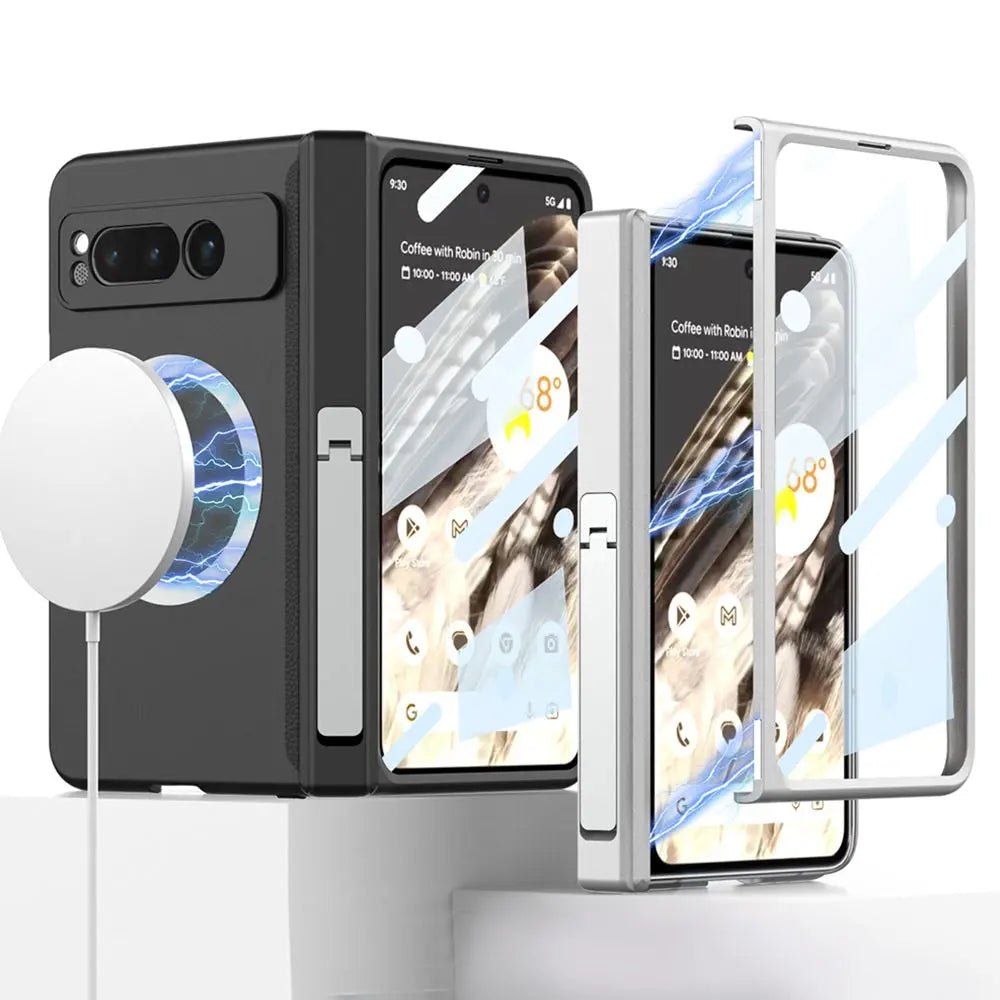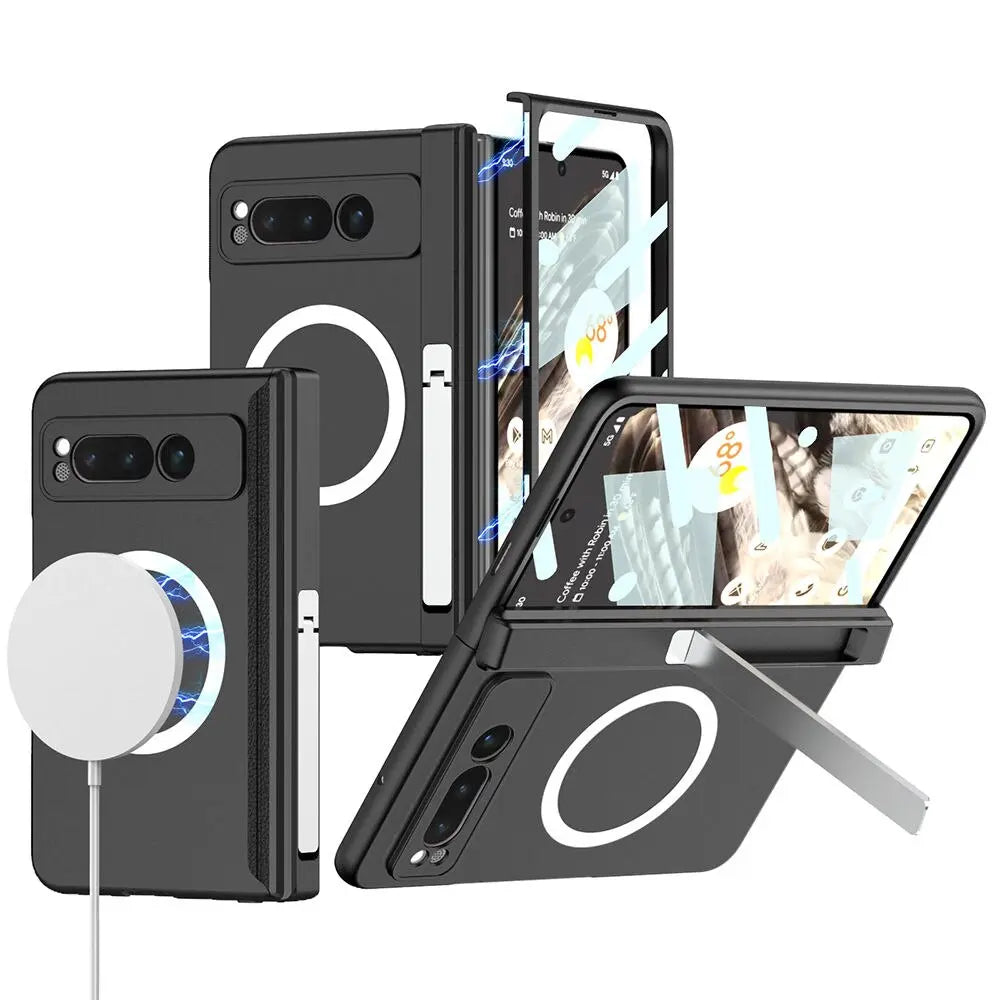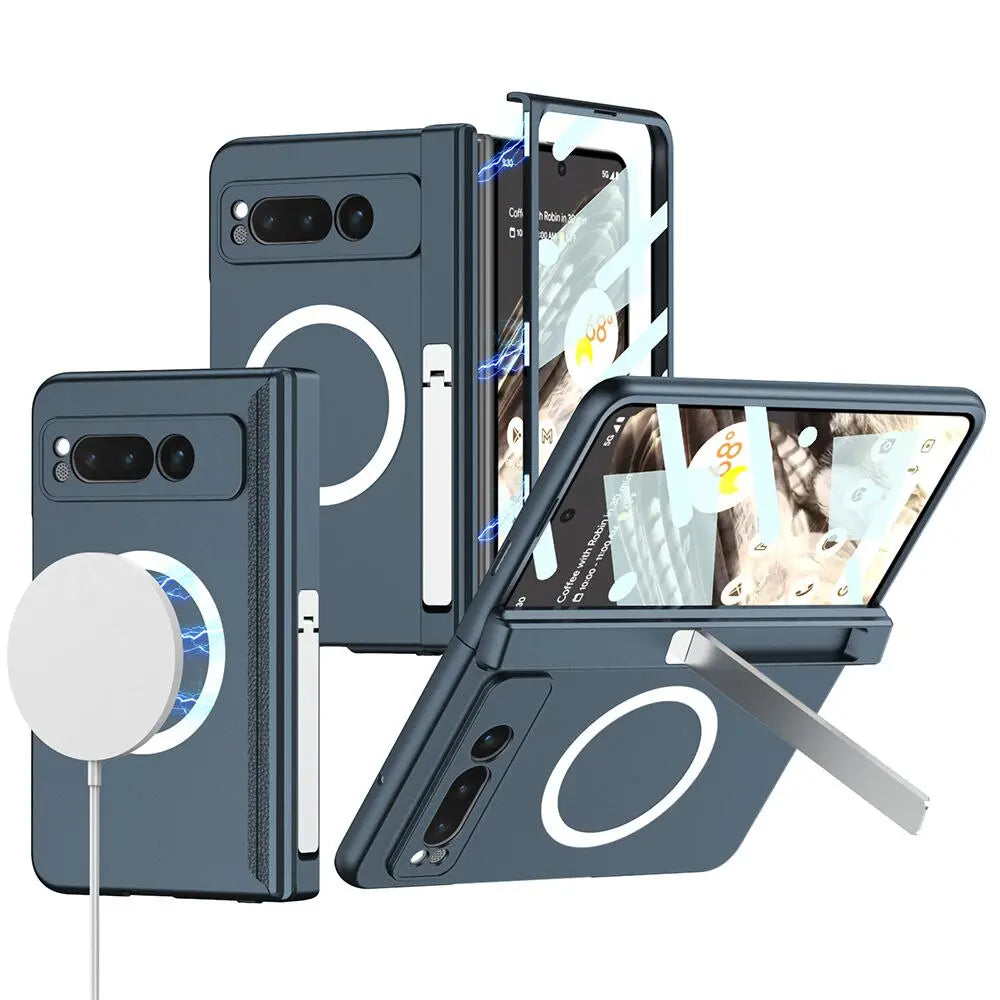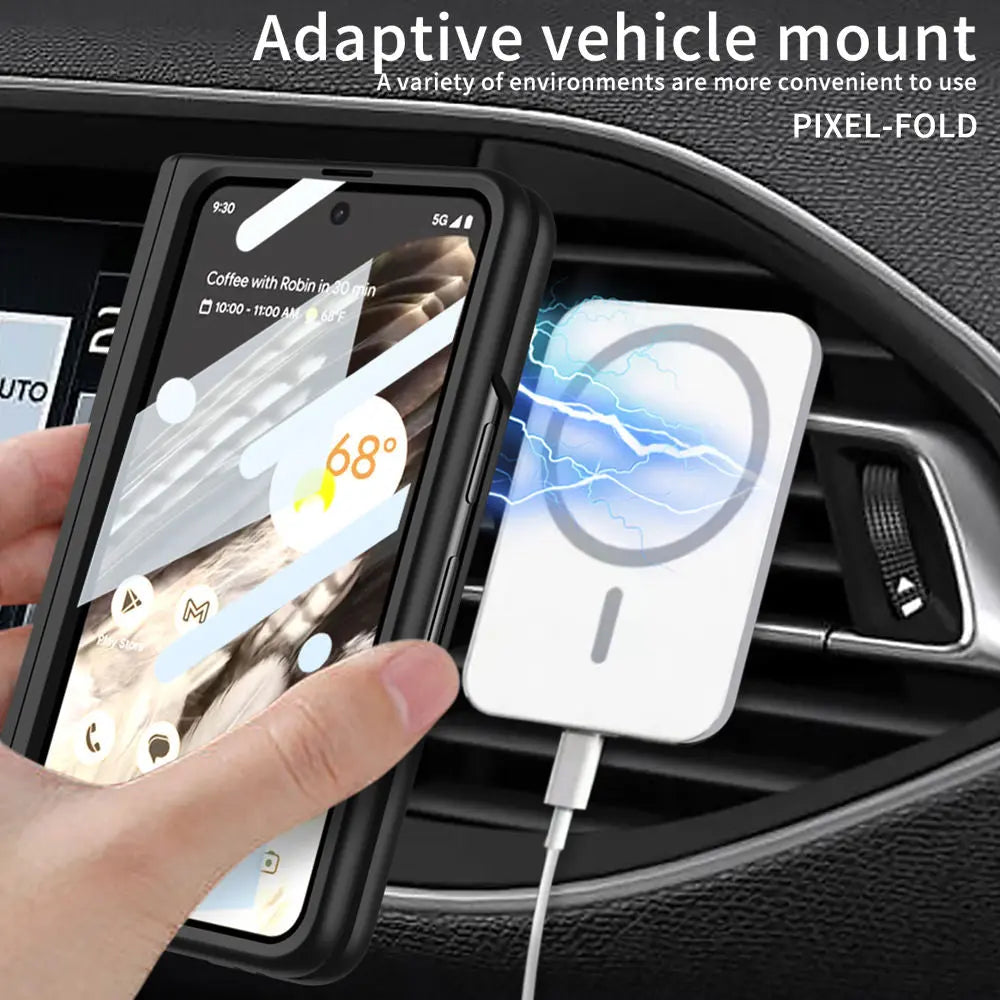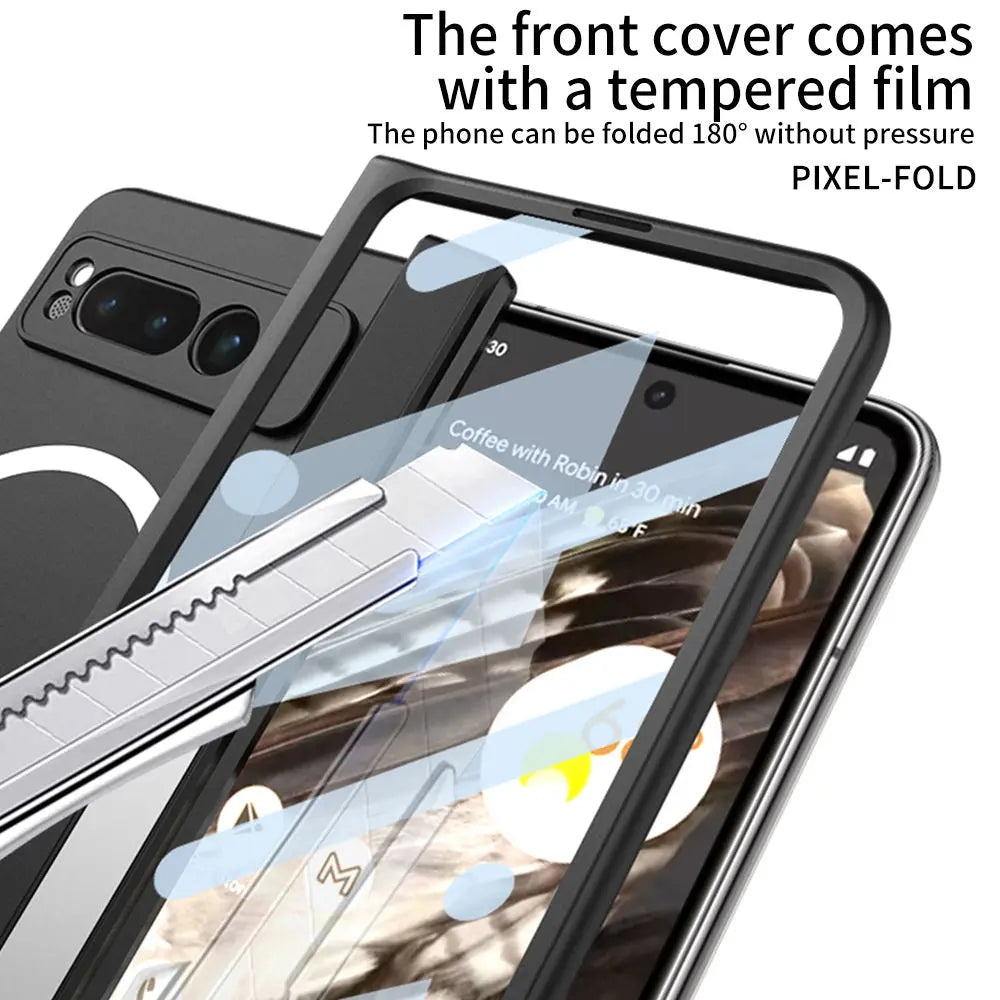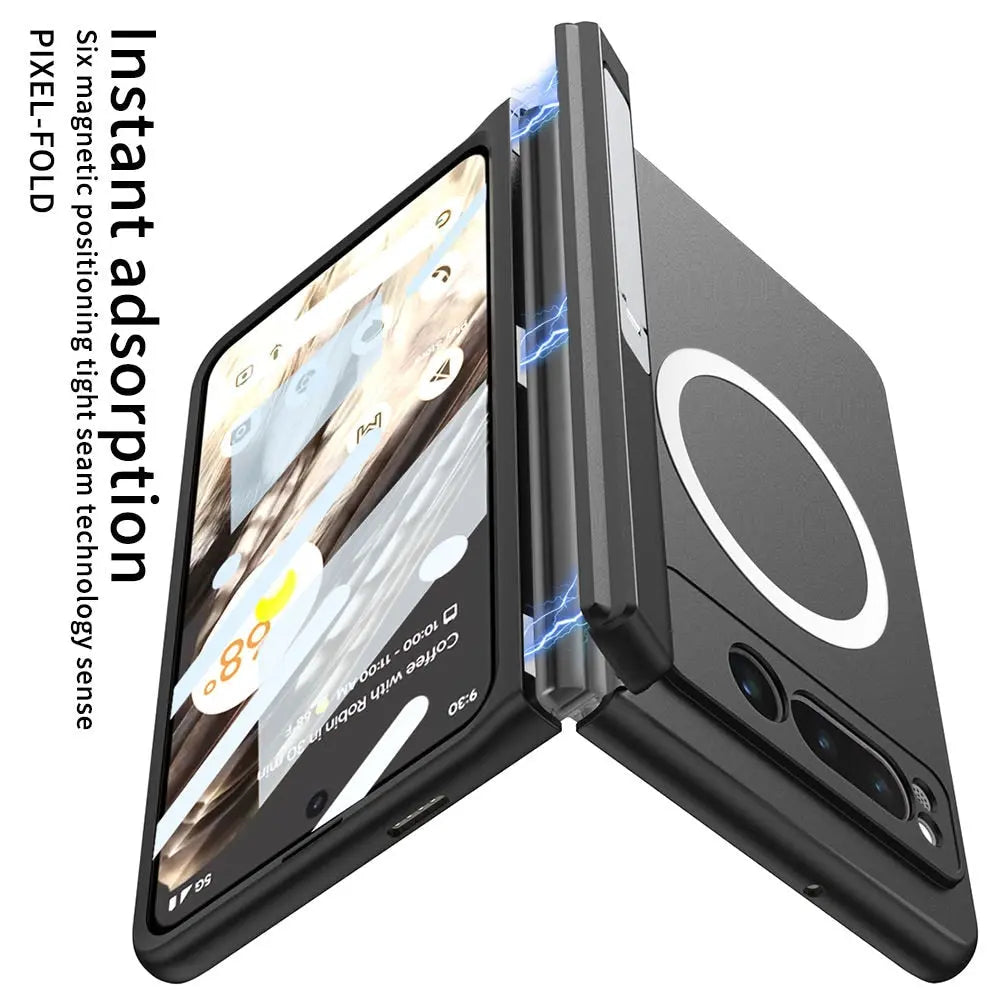 MaxStand ArmorCase Screen Protector Case For Pixel Fold Phone
Sale price
$54.95
Regular price
$99.95
(/)
Brand: Pinnacle Luxuries
Description:
Introducing the MaxStand Premium Protection Phone Case for Google Pixel Fold. This cutting-edge case is designed to provide ultimate protection and functionality, ensuring your device remains safe and accessible at all times.
The MaxStand case offers unparalleled protection for your Google Pixel Fold. With its rugged construction and advanced shock-absorbing materials, it safeguards your phone from accidental drops, impacts, and scratches, keeping it in pristine condition.
But that's not all—this case takes convenience to the next level. Equipped with a built-in kickstand, the MaxStand allows you to enjoy hands-free viewing of your favorite content at multiple angles. Whether you're watching movies, video chatting, or following recipes, the kickstand offers a stable and comfortable viewing experience, making your smartphone usage more enjoyable.
Not only does the MaxStand case provide exceptional protection and convenience, but it is also equipped with a built-in screen protector. This tempered glass protector shields your Google Pixel Fold's display from scratches, smudges, and fingerprints, preserving its clarity and touch sensitivity. Enjoy a crystal-clear view of your screen while keeping it safe from daily wear and tear.
Additionally, the MaxStand case is Magsafe charging compatible, allowing you to take advantage of the latest wireless charging technology. Simply place your Google Pixel Fold on a compatible Magsafe charger, and the case ensures a secure and efficient charging connection, eliminating the hassle of dealing with cables.
Despite its robust features, the MaxStand case maintains a sleek and slim profile, providing easy access to all ports, buttons, and features of your Google Pixel Fold. The precise cutouts ensure seamless connectivity and effortless usage of your device's essential functions.
Choose the MaxStand Premium Protection Phone Case and experience the perfect blend of style, functionality, and reliable protection for your Google Pixel Fold. Elevate your smartphone experience and enjoy peace of mind knowing your device is protected by the MaxStand.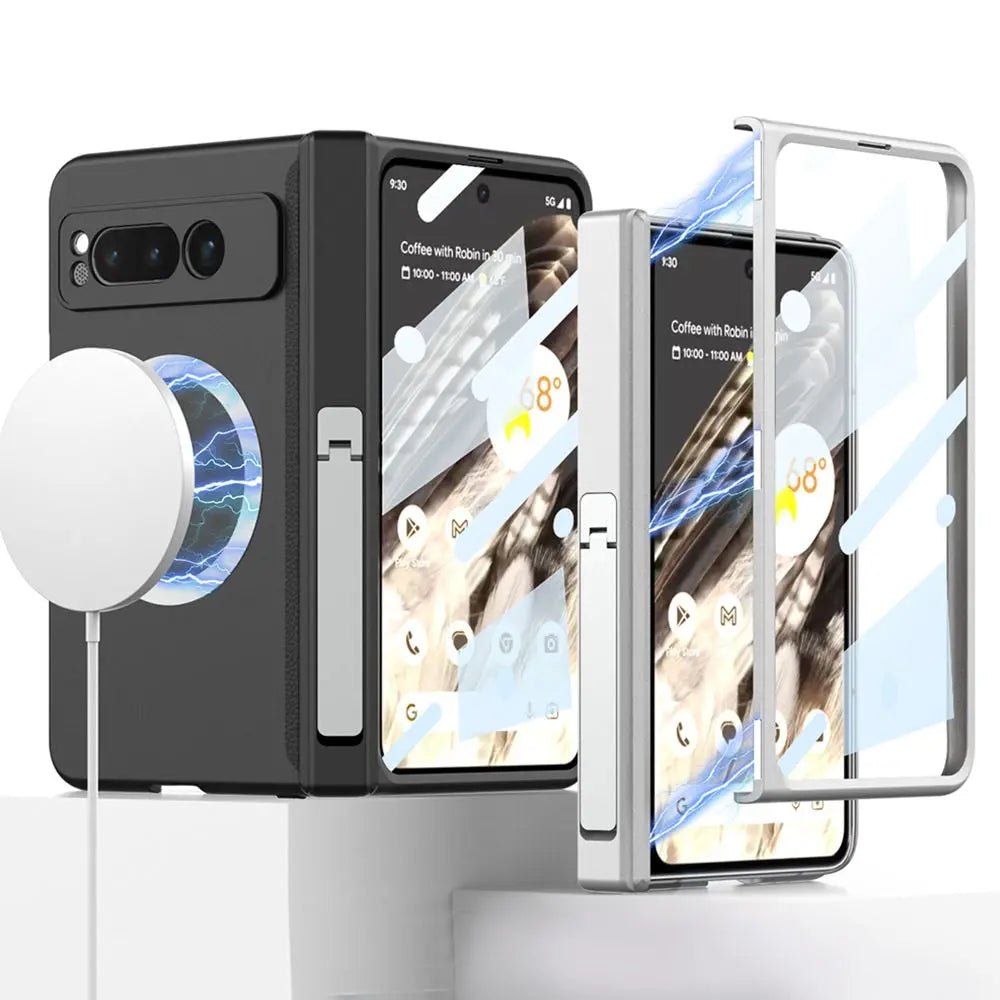 MaxStand ArmorCase Screen Protector Case For Pixel Fold Phone
Sale price
$54.95
Regular price
$99.95
Choose options