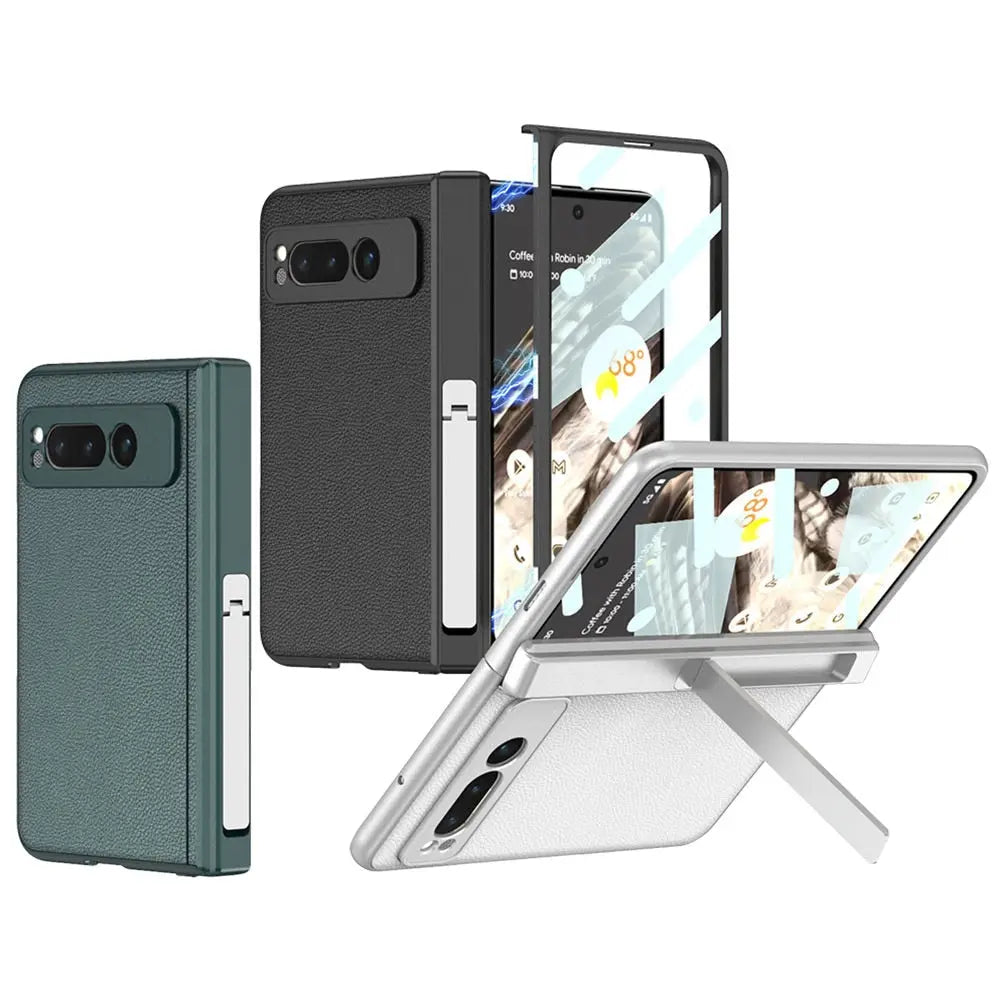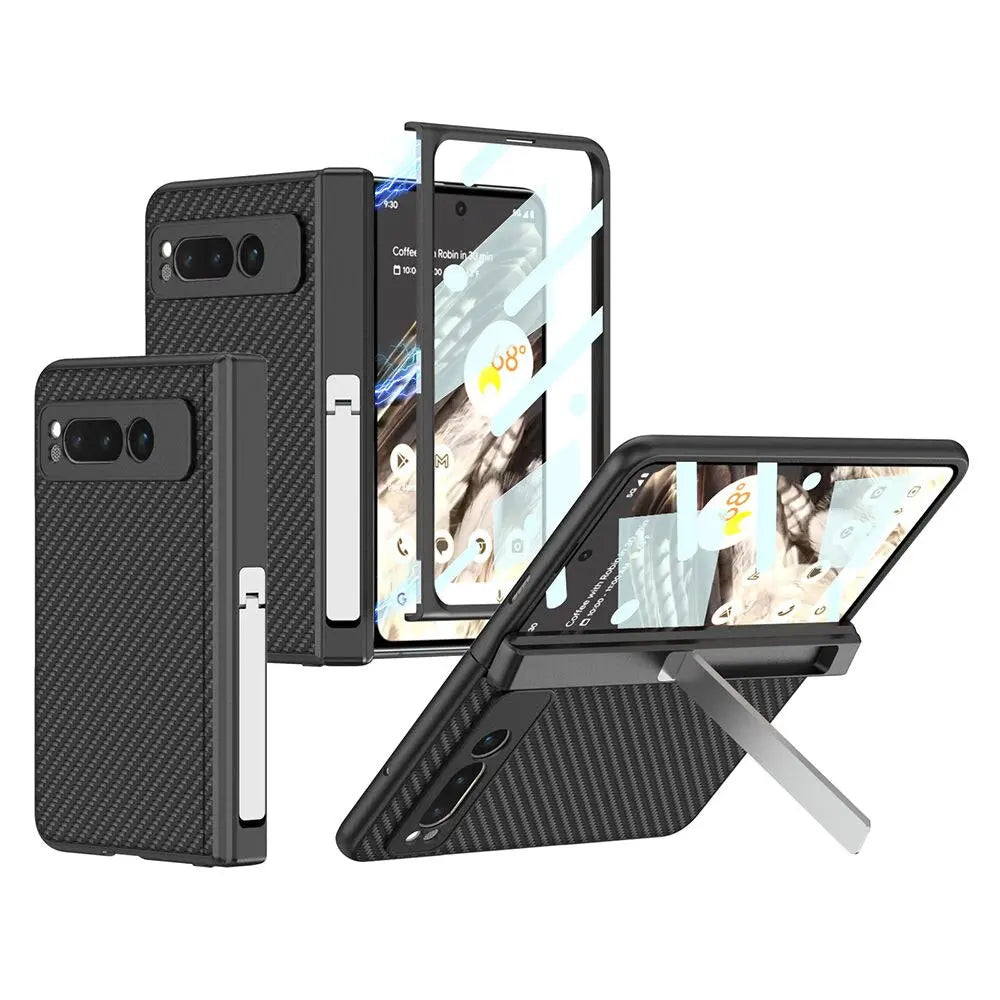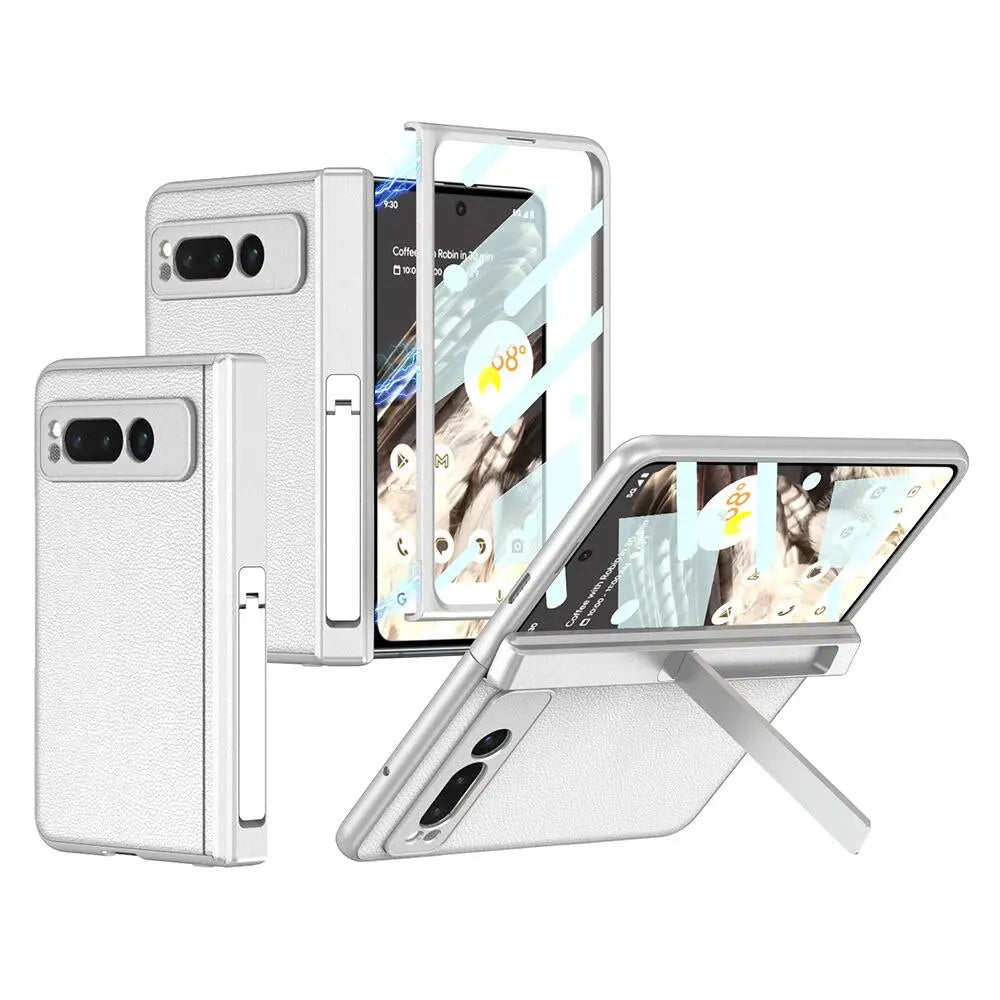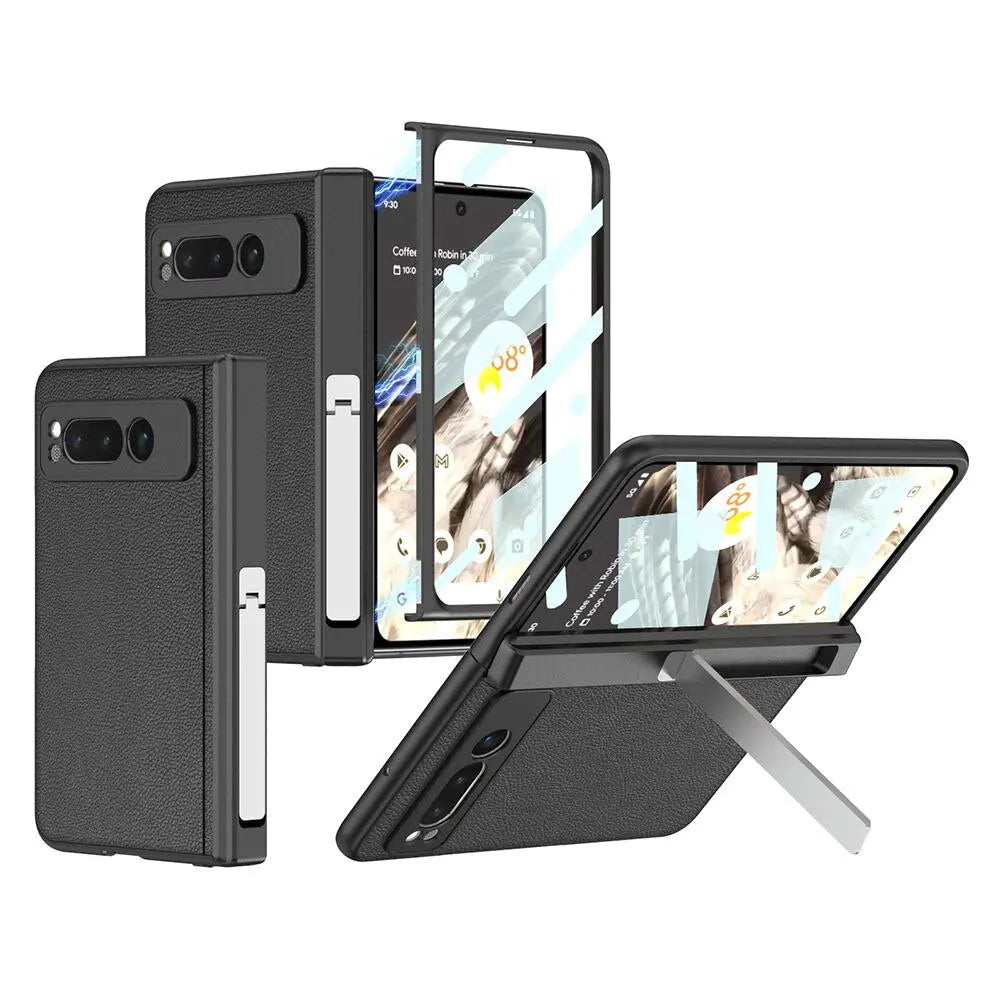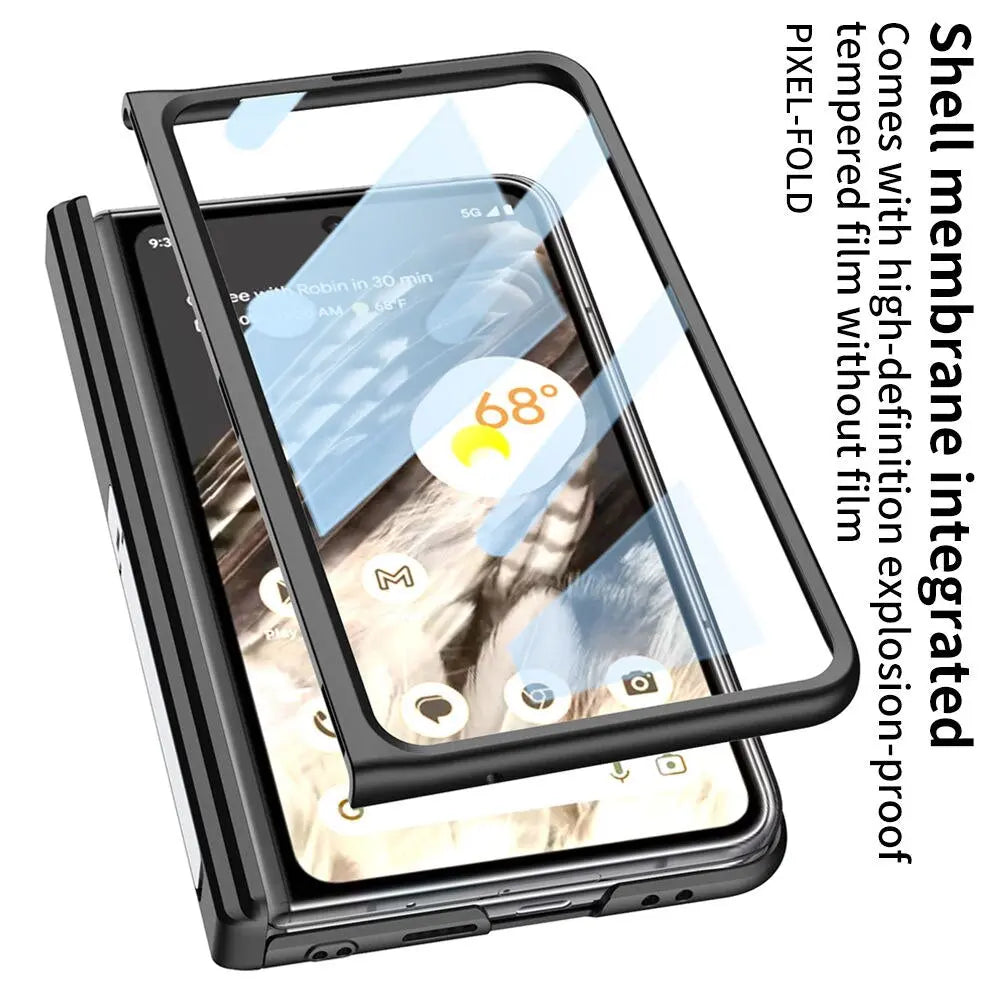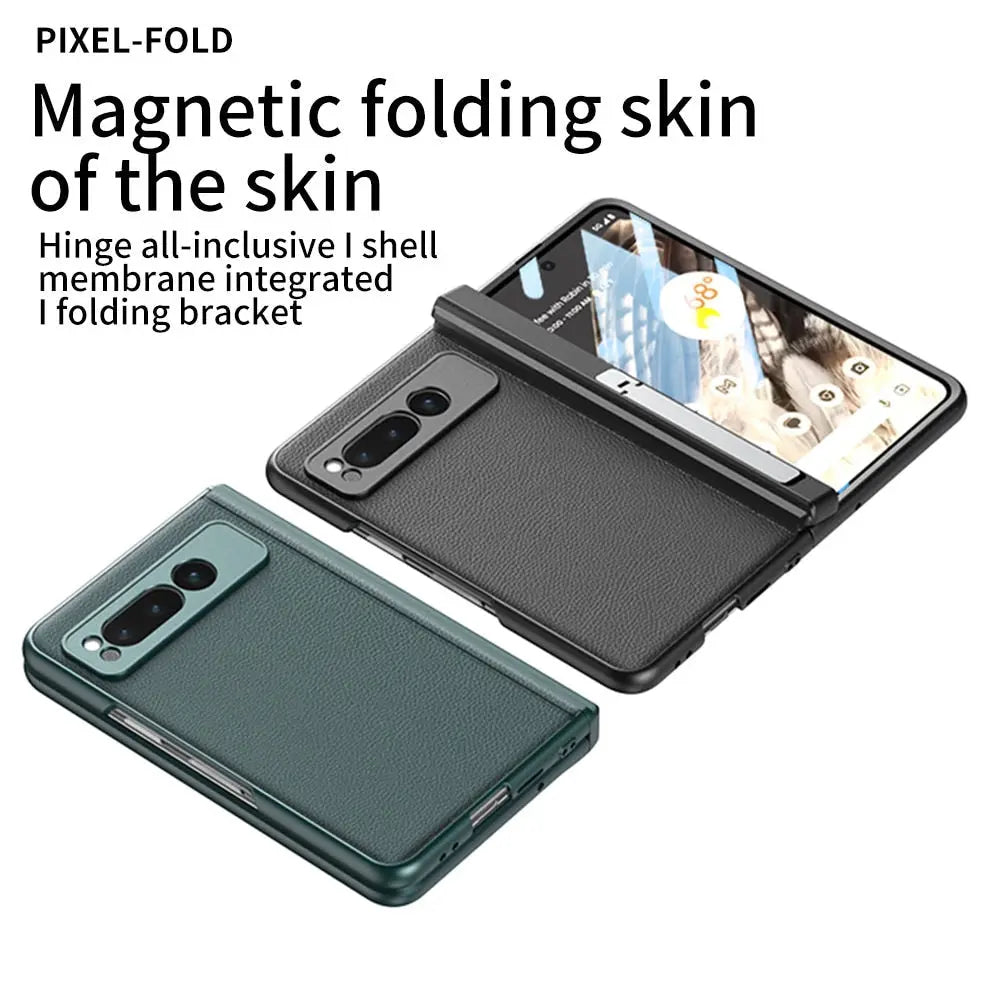 FlexKick ProShield Leather Case For Pixel Fold Phone
Sale price
$54.95
Regular price
$99.95
(/)
Brand: Pinnacle Luxuries
Description:
Introducing the FlexKick ProShield Custom Leather Phone Case by Pinnacle Luxuries, meticulously designed to complement and protect your Google Pixel Fold. This exceptional phone case combines premium craftsmanship, innovative features, and reliable protection, ensuring an elevated smartphone experience like no other.
The FlexKick ProShield is handcrafted using the finest quality leather, offering a luxurious feel and an exquisite aesthetic appeal. Each case is uniquely customized to match your personal style and preference, making it a true reflection of your individuality.
Featuring a built-in kickstand, the FlexKick ProShield takes your multimedia experience to new heights. Whether you're streaming your favorite shows, engaging in video conferences, or simply browsing the web, the kickstand offers multiple adjustable angles, allowing you to find the perfect viewing position for maximum comfort and convenience.
Your Google Pixel Fold's display is a masterpiece, and the FlexKick ProShield ensures it stays pristine. Equipped with a built-in screen protector, this case shields your screen from scratches, smudges, and daily wear and tear, without compromising on touch sensitivity or visual clarity. Enjoy an immaculate, crystal-clear display that remains responsive to your touch.
The FlexKick ProShield is designed with precise cutouts, ensuring easy access to all ports, buttons, and functions of your Google Pixel Fold. You can seamlessly connect your charger, use your headphones, and access your fingerprint sensor, all without removing the case. Experience uninterrupted usability and hassle-free operation.
In addition to its remarkable protection and functionality, the FlexKick ProShield boasts a slim profile that perfectly hugs the contours of your Google Pixel Fold. The form-fitting design offers a secure grip, while the lightweight construction ensures effortless portability. Slip it into your pocket or bag with ease, knowing that your phone is well-protected and always within reach.
Pinnacle Luxuries is committed to providing premium quality products and unparalleled customer satisfaction. Each FlexKick ProShield case is meticulously crafted with attention to detail and undergoes rigorous quality checks to meet the highest standards of excellence. With Pinnacle Luxuries, you can trust that you're receiving a custom leather phone case of the utmost quality.
Elevate your Google Pixel Fold experience with the FlexKick ProShield Custom Leather Phone Case from Pinnacle Luxuries. Experience the perfect fusion of style, functionality, and reliable protection, all wrapped in a tailor-made leather package. Embrace the pinnacle of smartphone accessories with FlexKick ProShield.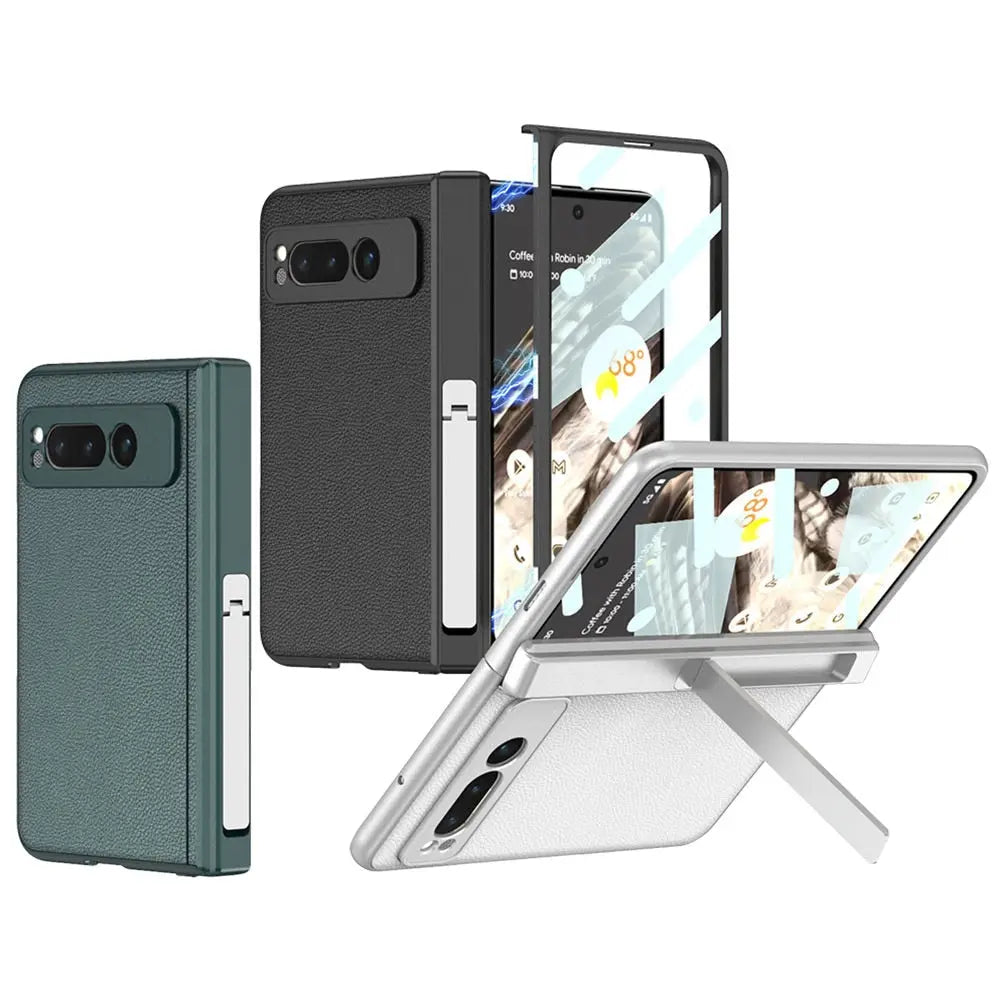 FlexKick ProShield Leather Case For Pixel Fold Phone
Sale price
$54.95
Regular price
$99.95
Choose options