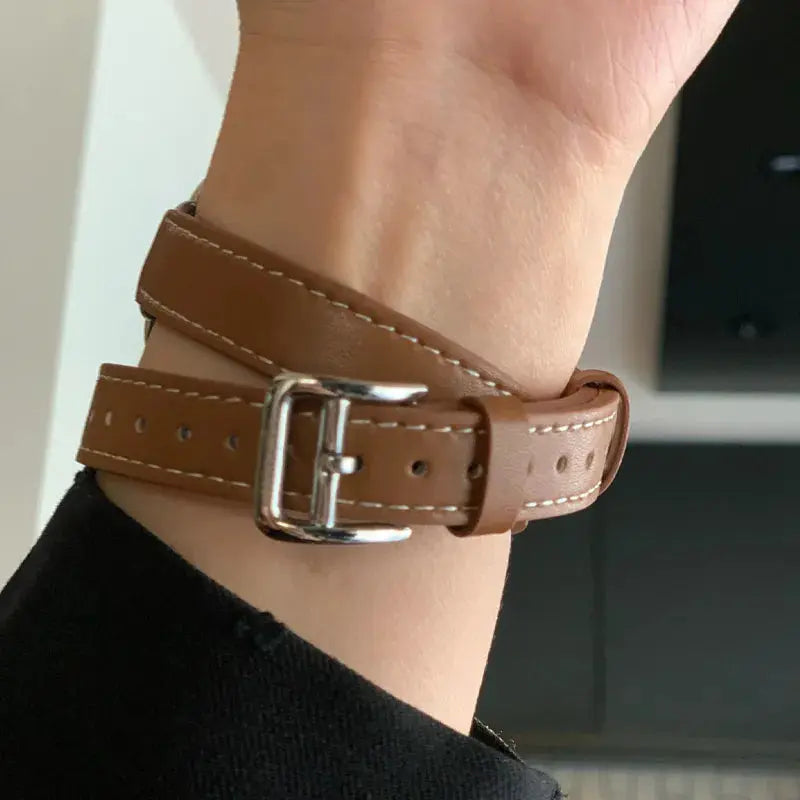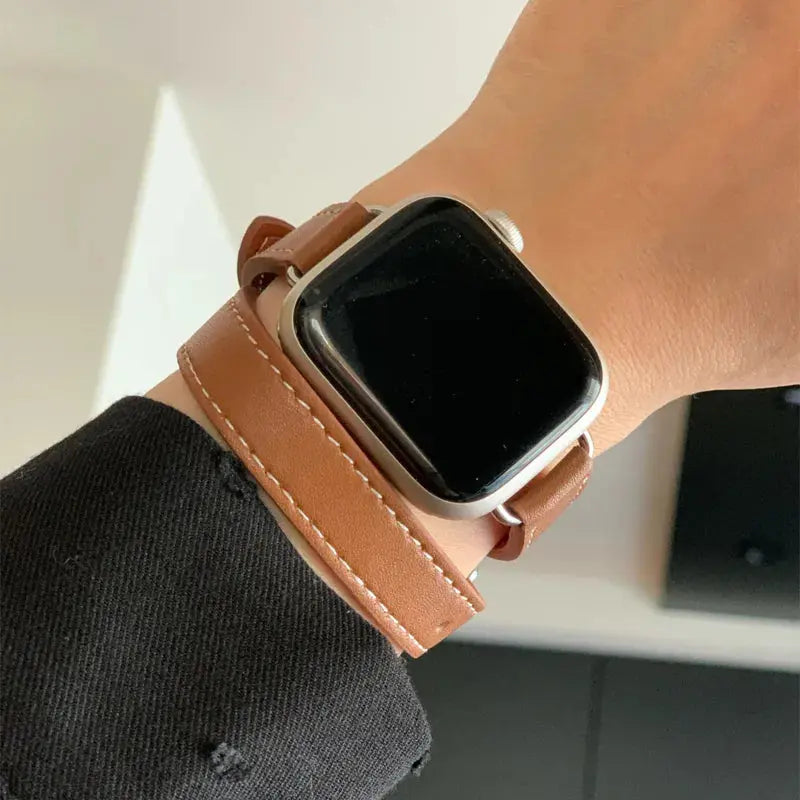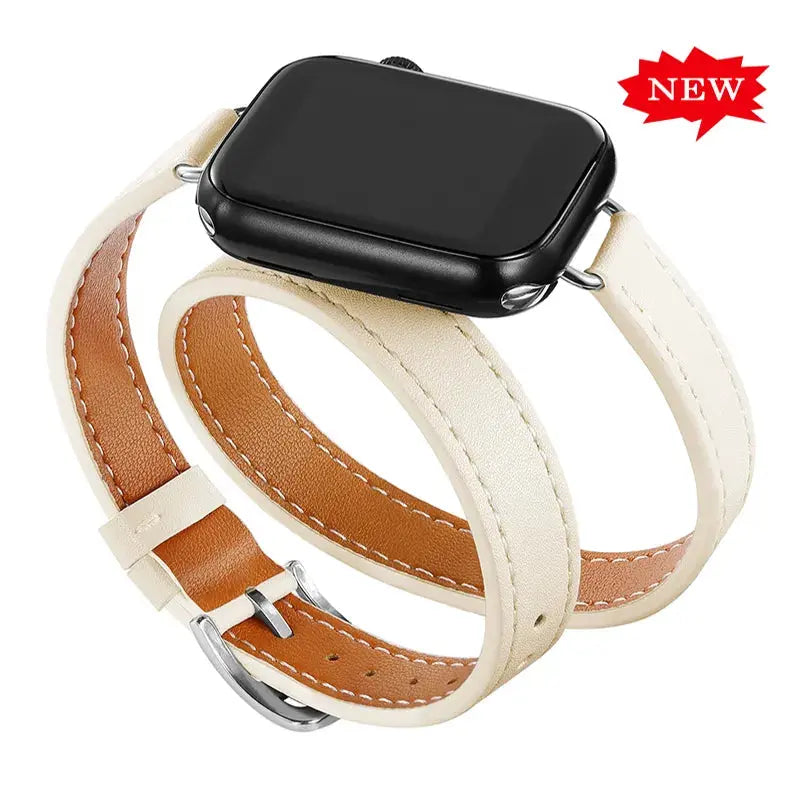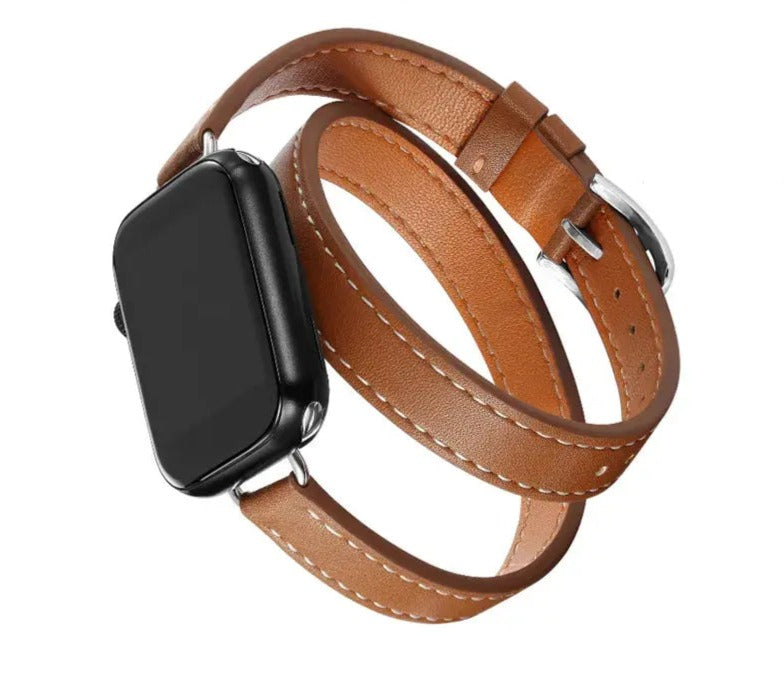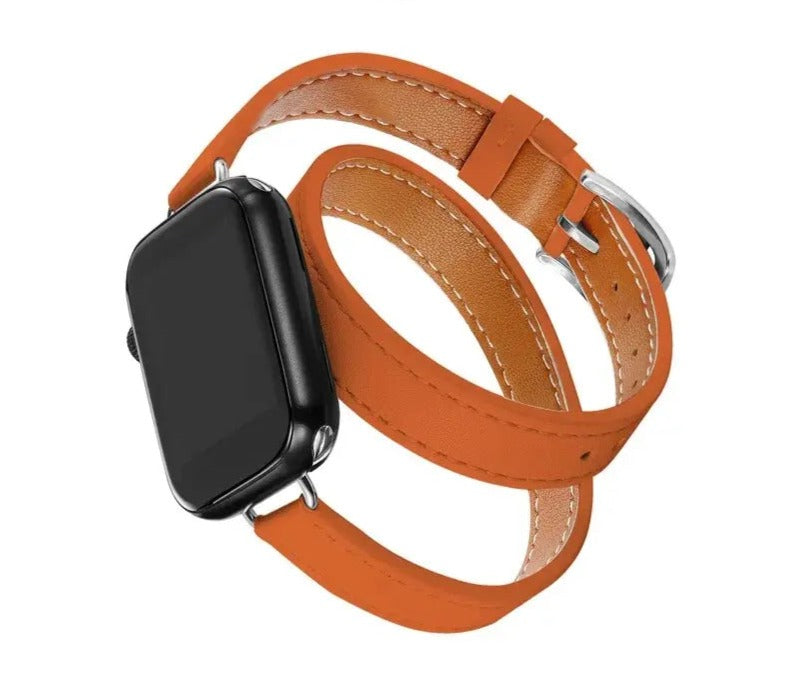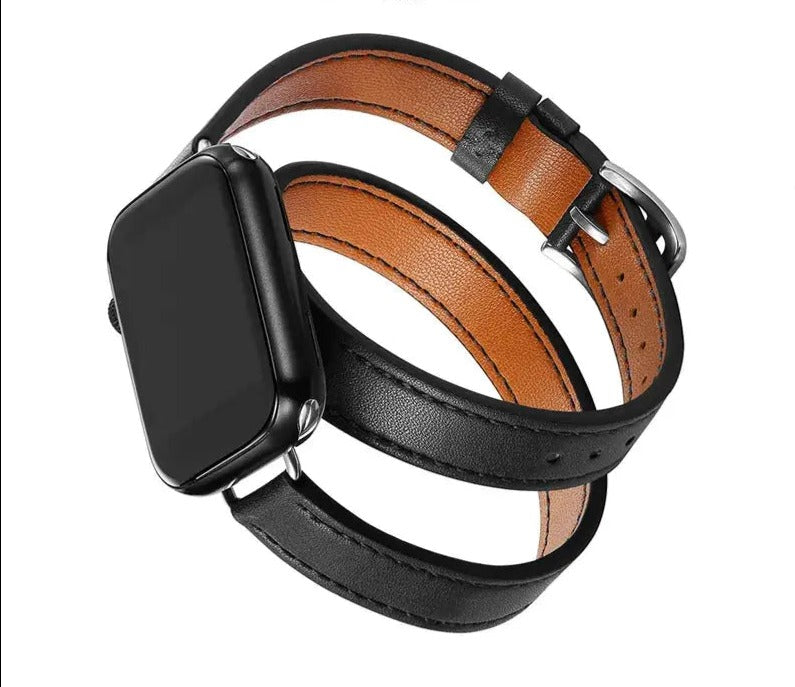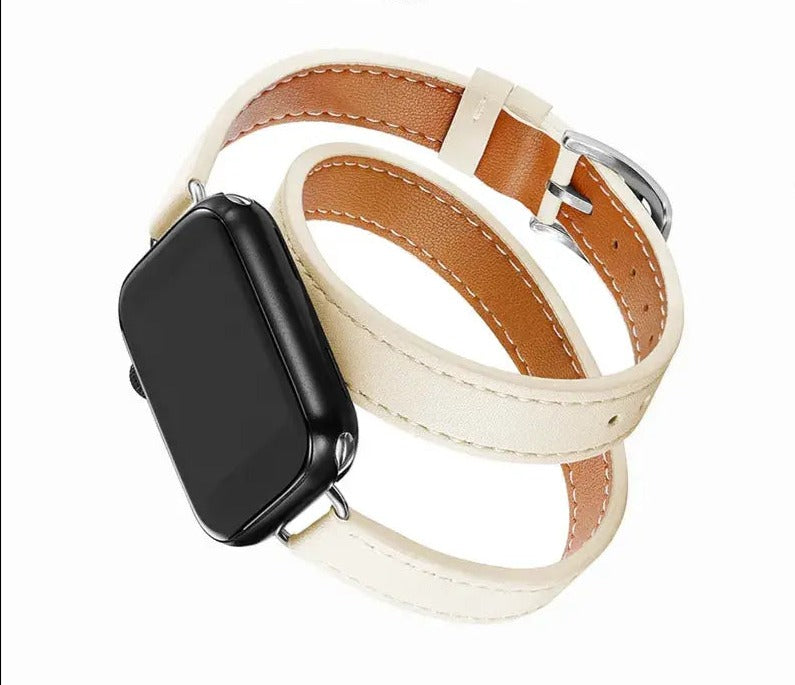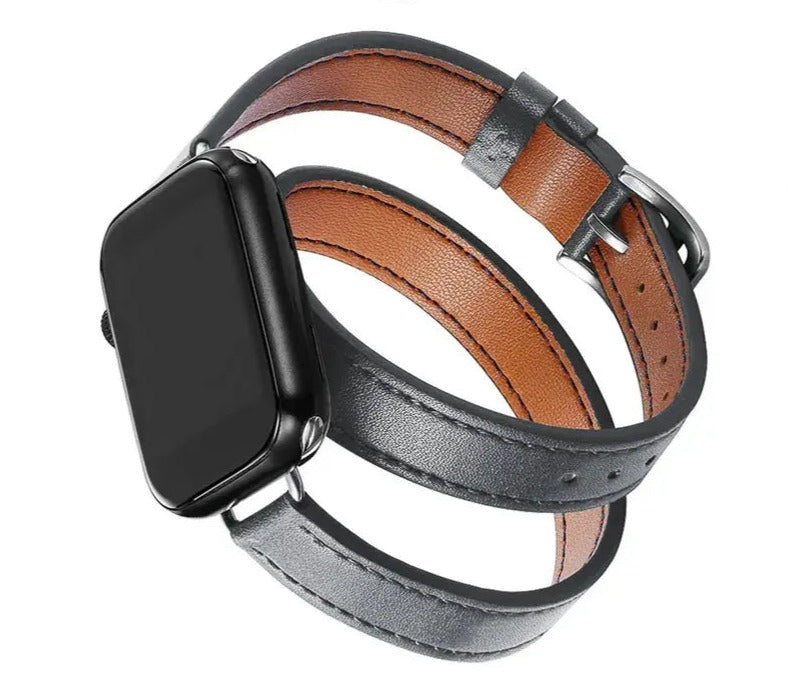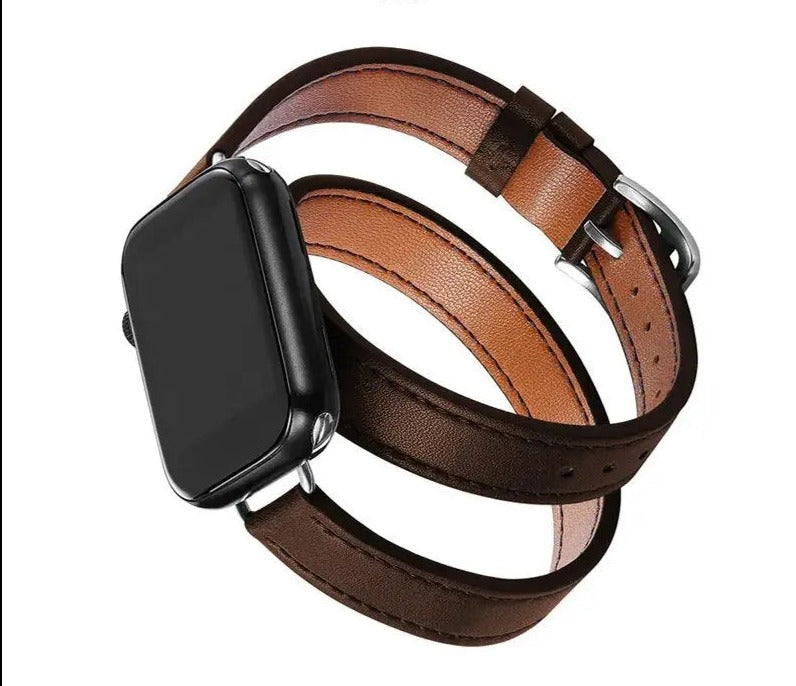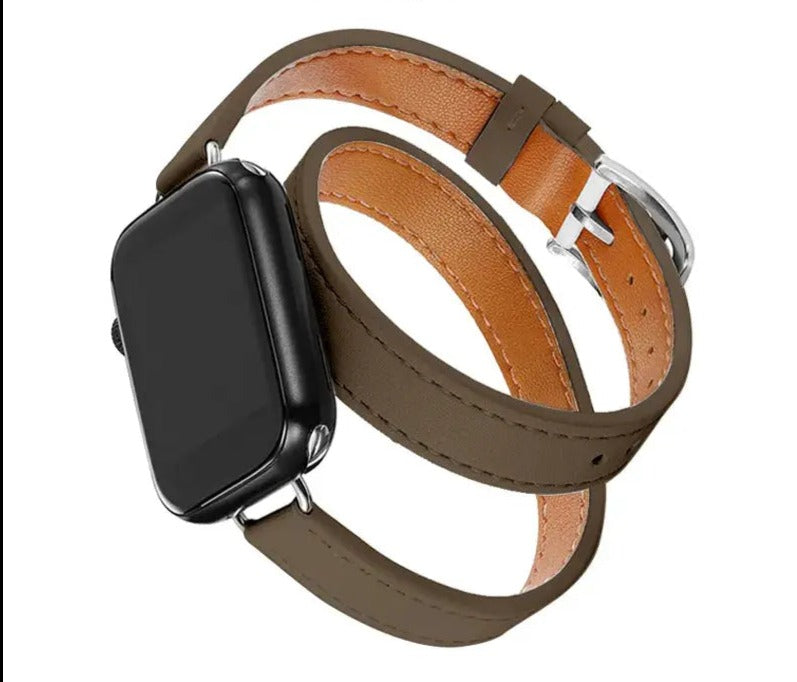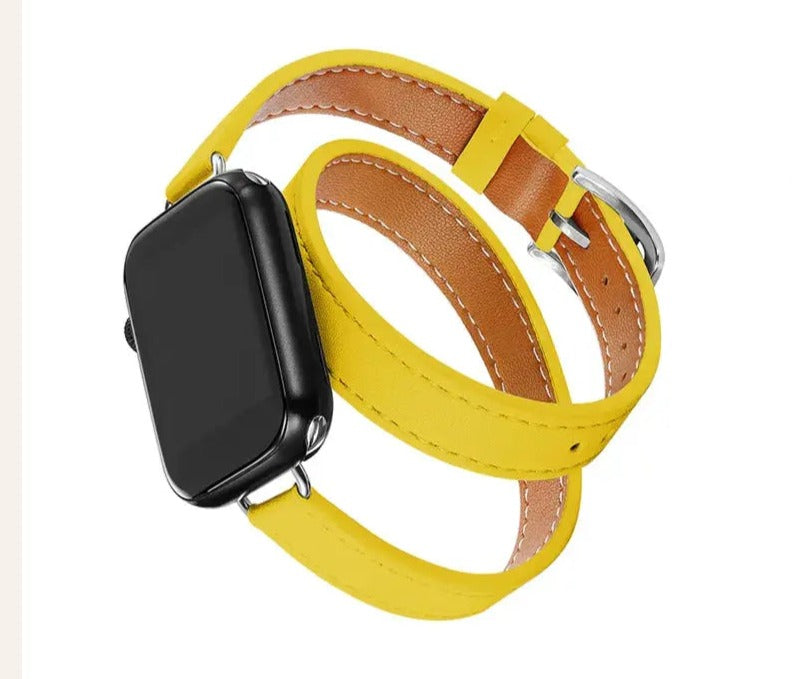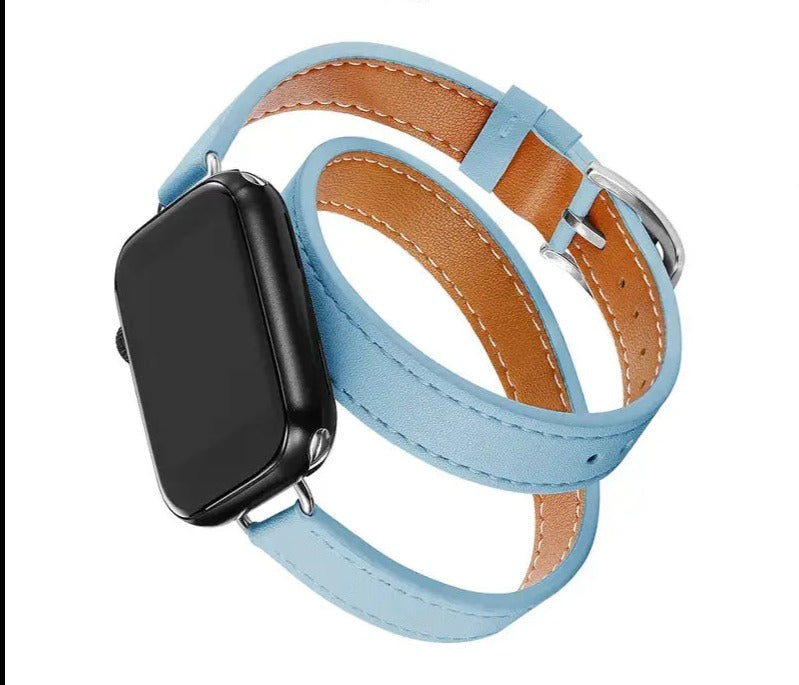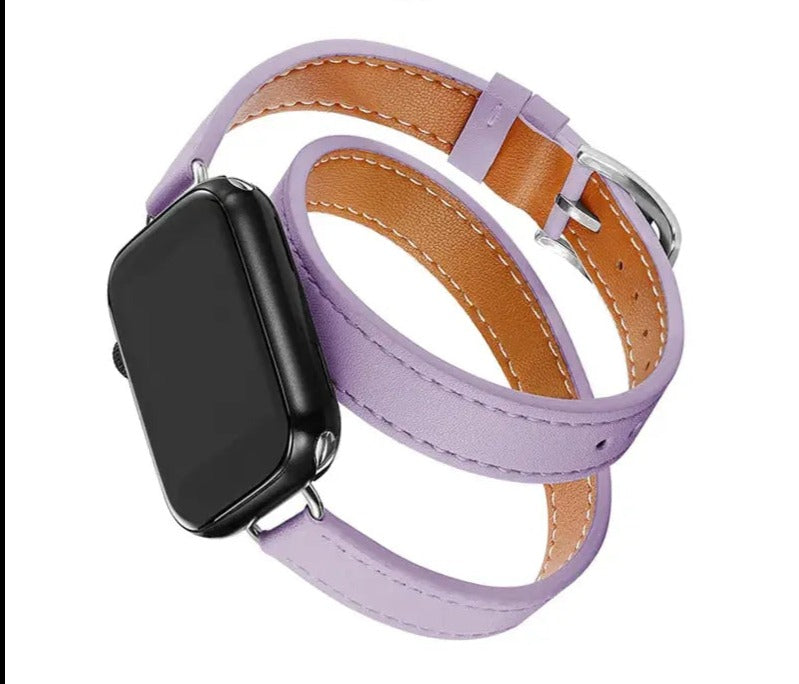 LuxeLeather Wrap Wristband for Apple Watch Series 9 & Ultra 2
Sale price
$44.95
Regular price
$69.95
(/)
Product Description: Elevate your Apple Watch experience with our LuxeLeather Wrap Wristband, a pinnacle of style and sophistication meticulously crafted by Pinnacle Luxuries. This premium leather band is tailored for the Apple Watch Series 9 and Ultra 2, offering a seamless blend of luxury and technology.
Key Features:
Premium Leather: Handcrafted from the finest full-grain leather, our LuxeLeather Wrap Wristband exudes elegance and durability, promising long-lasting wear.
Wrap-Around Design: Designed to wrap gracefully around your wrist, this band offers a snug fit and a fashionable look, enhancing your Apple Watch's aesthetics.
Secure Closure: The stainless steel buckle ensures a secure and adjustable fit, providing comfort and peace of mind during your daily activities.
Universal Fit:

This wristband is also compatible with previous Apple Watch models. Simply refer to your Apple Watch's millimeter size to ensure a perfect fit.

Custom Designed: Tailored specifically for the Apple Watch Series 9 and Ultra 2, this wristband seamlessly integrates with your device, preserving its sleek profile.
Easy Installation: Effortlessly attach and detach the band using the integrated lugs, ensuring a hassle-free experience when switching bands.
Versatile Style: Whether you're attending a formal event or enjoying a casual outing, the LuxeLeather Wrap Wristband adds a touch of sophistication to every occasion.
Pinnacle Luxuries Quality: Backed by Pinnacle Luxuries' commitment to quality, this wristband is a testament to superior craftsmanship and attention to detail.
Transform your Apple Watch into a fashion statement with the LuxeLeather Wrap Wristband. Experience the fusion of luxury and technology, complementing your style while keeping your device securely on your wrist. Upgrade your look and embrace unparalleled elegance with this custom-designed leather band from Pinnacle Luxuries.
LuxeLeather Wrap Wristband for Apple Watch Series 9 & Ultra 2
Sale price
$44.95
Regular price
$69.95
Choose options