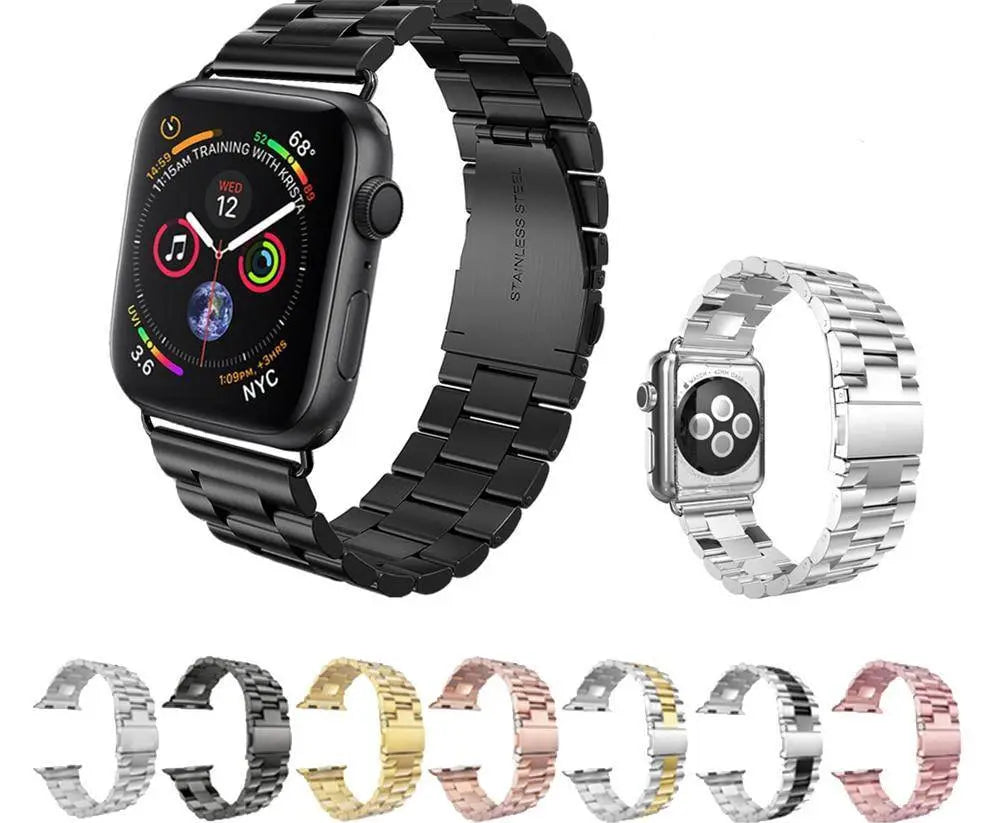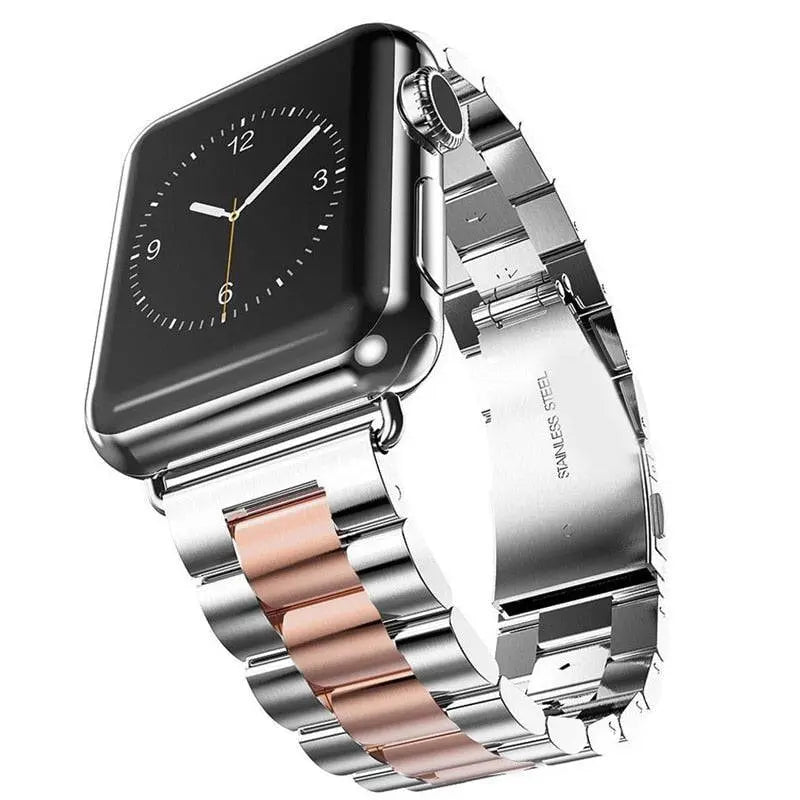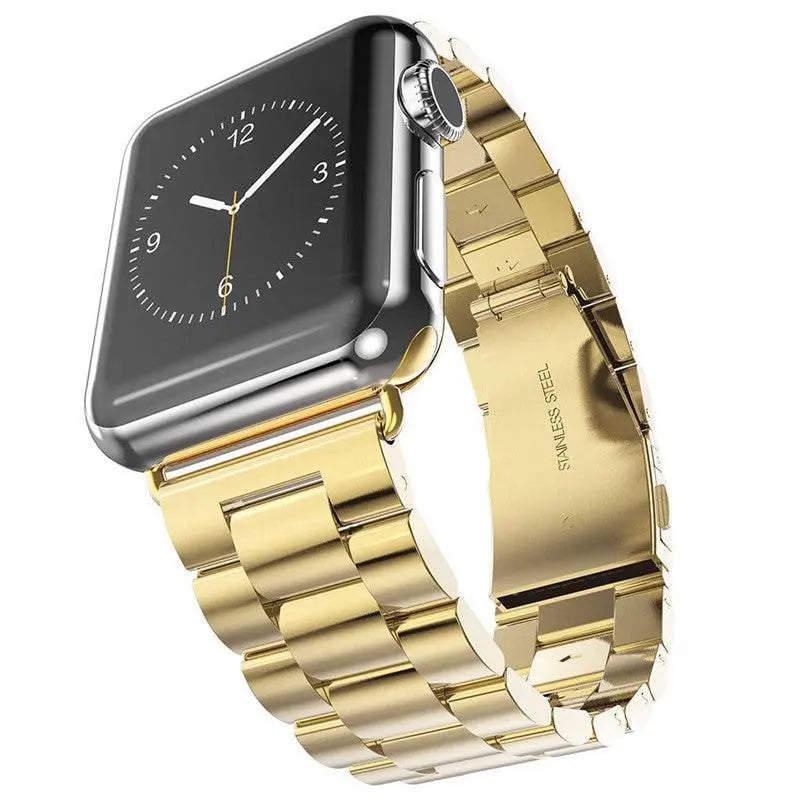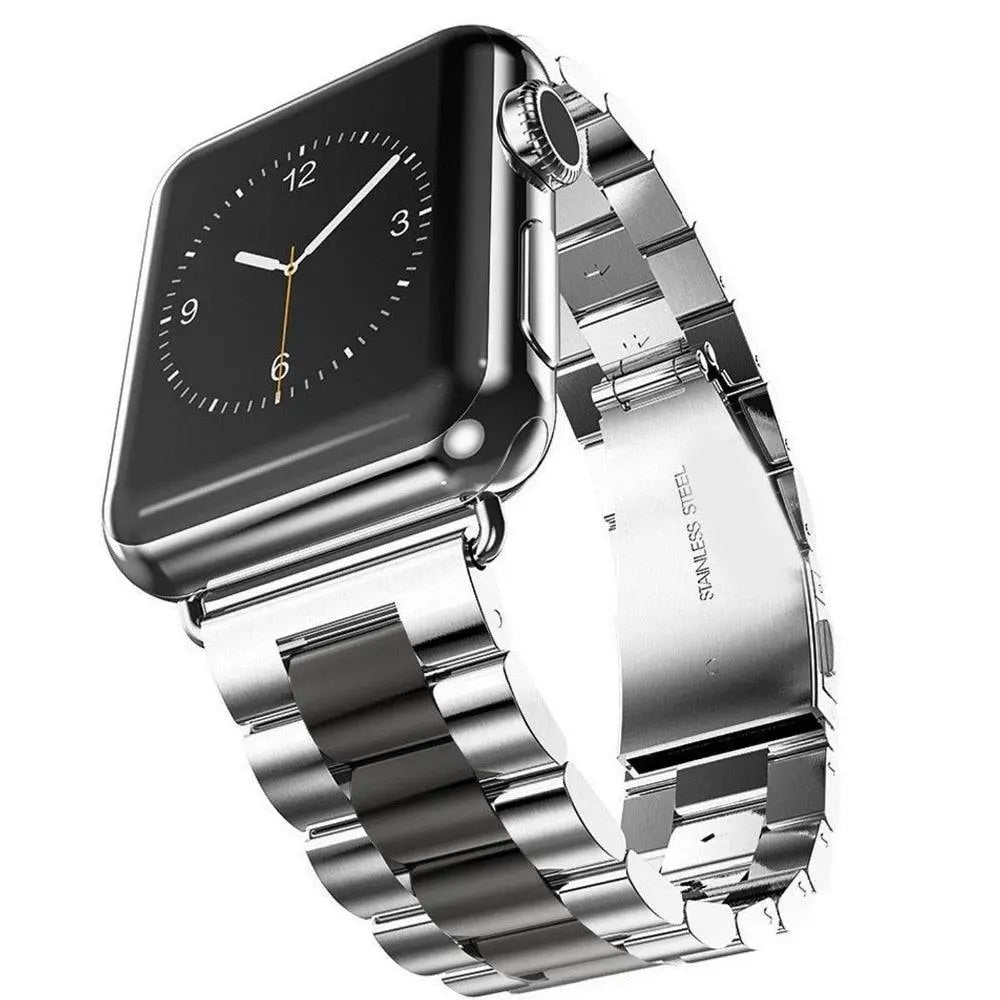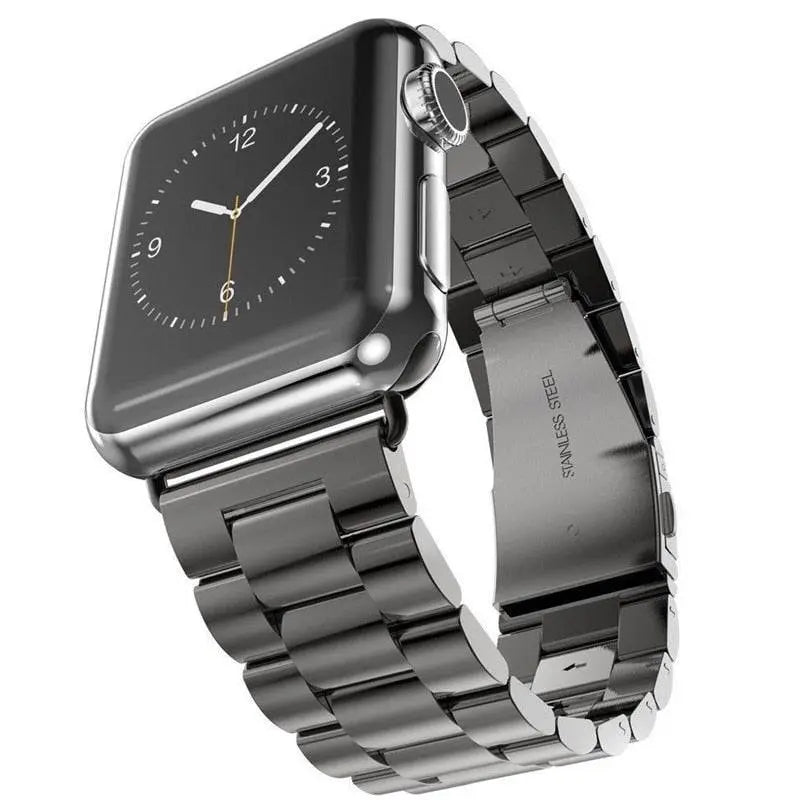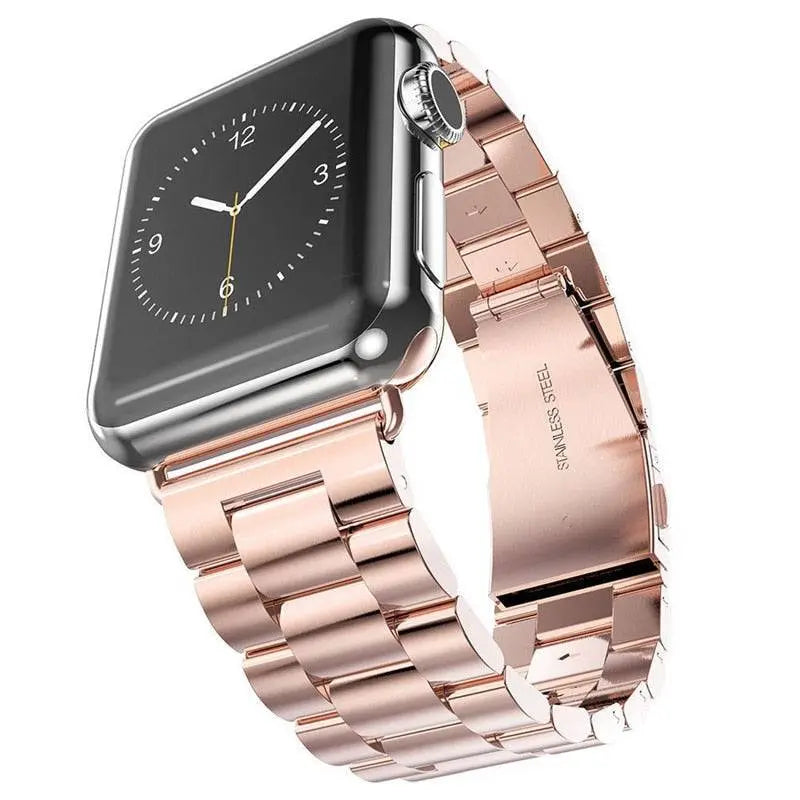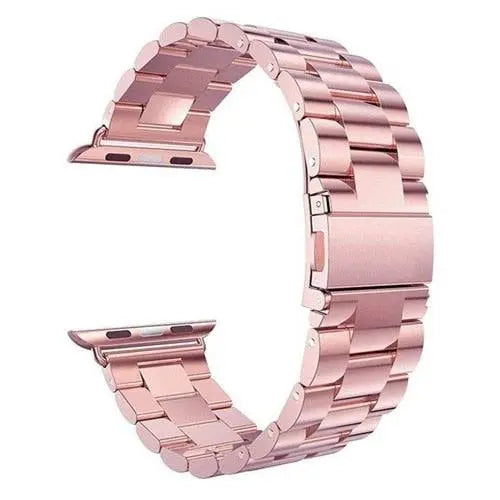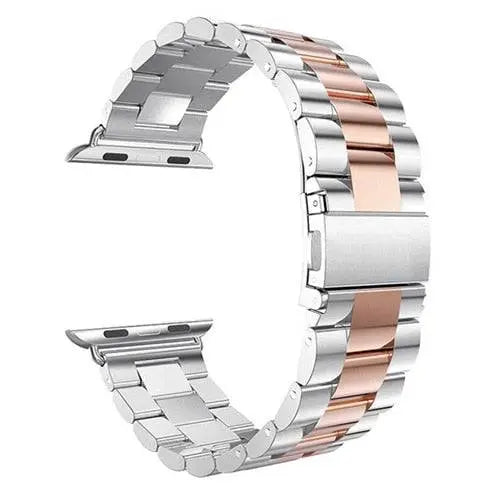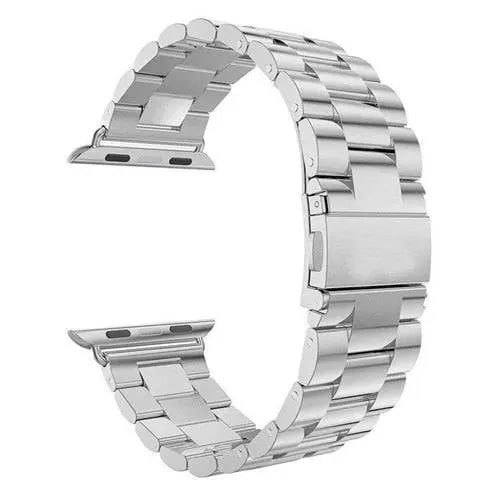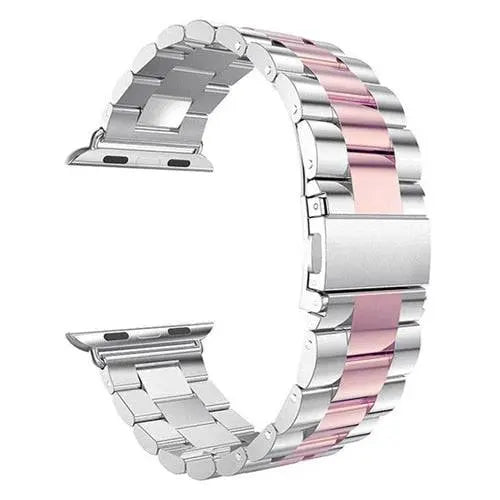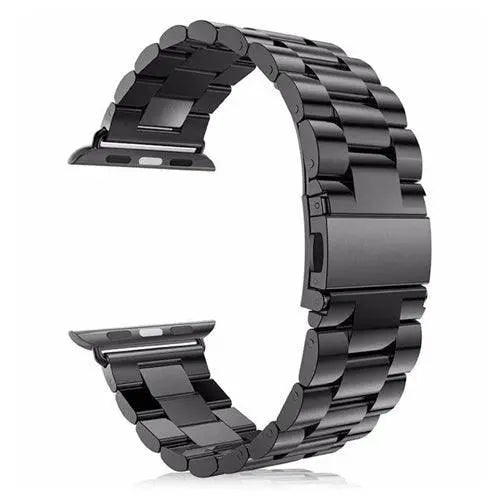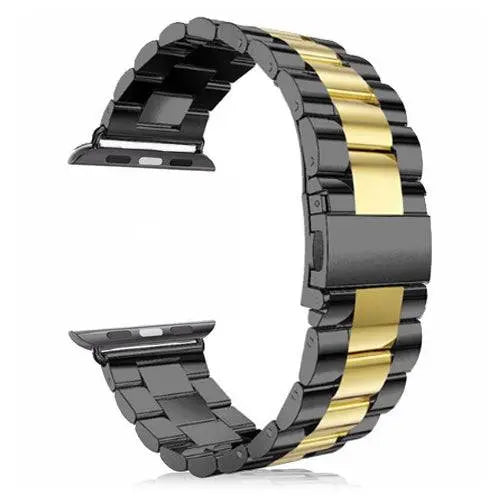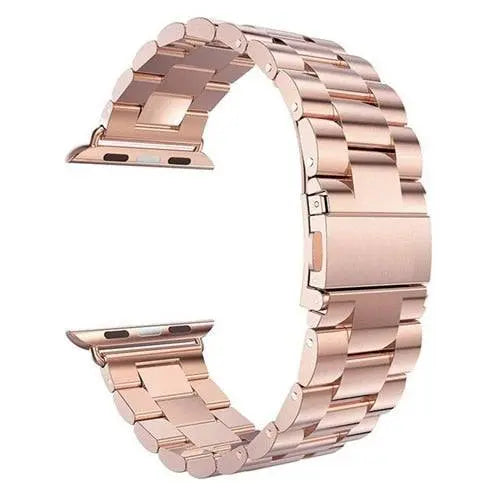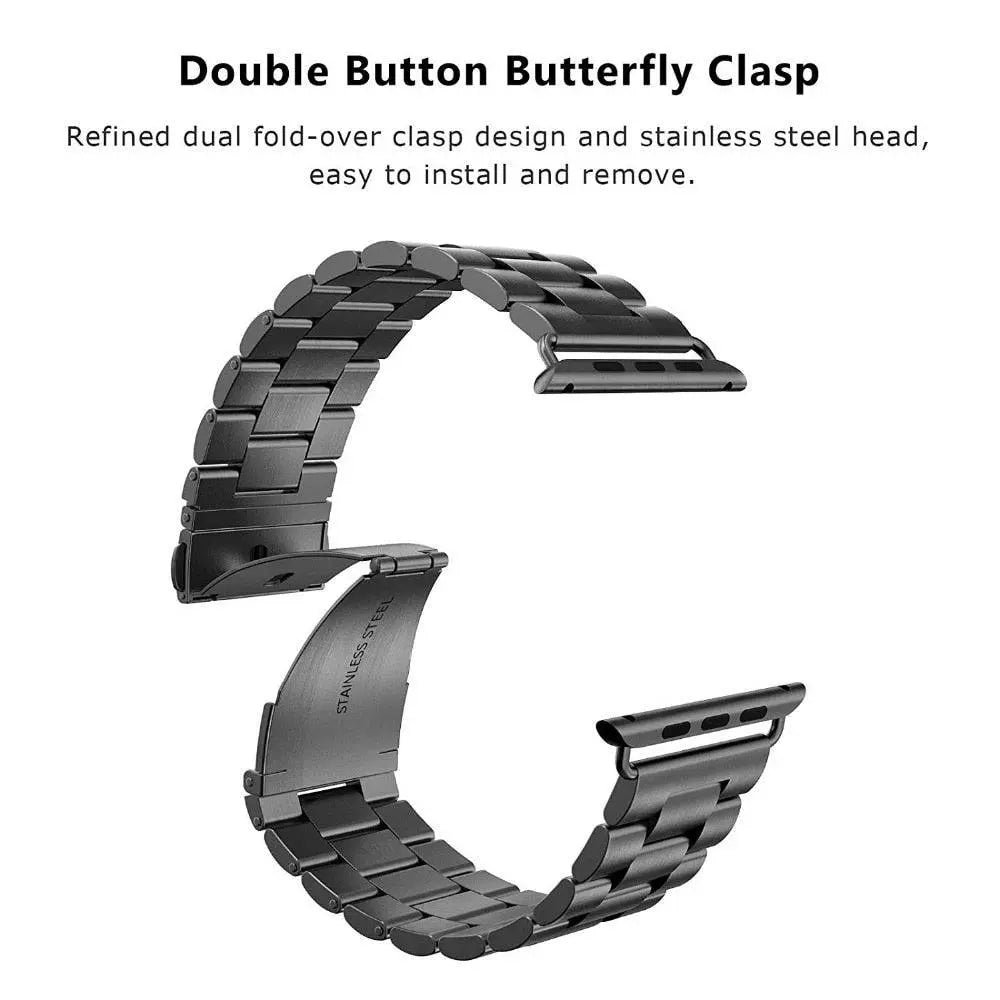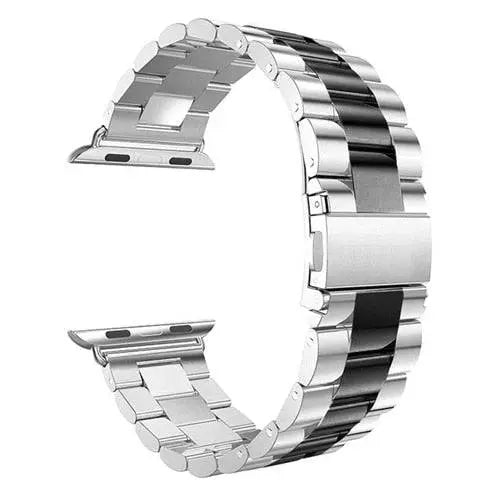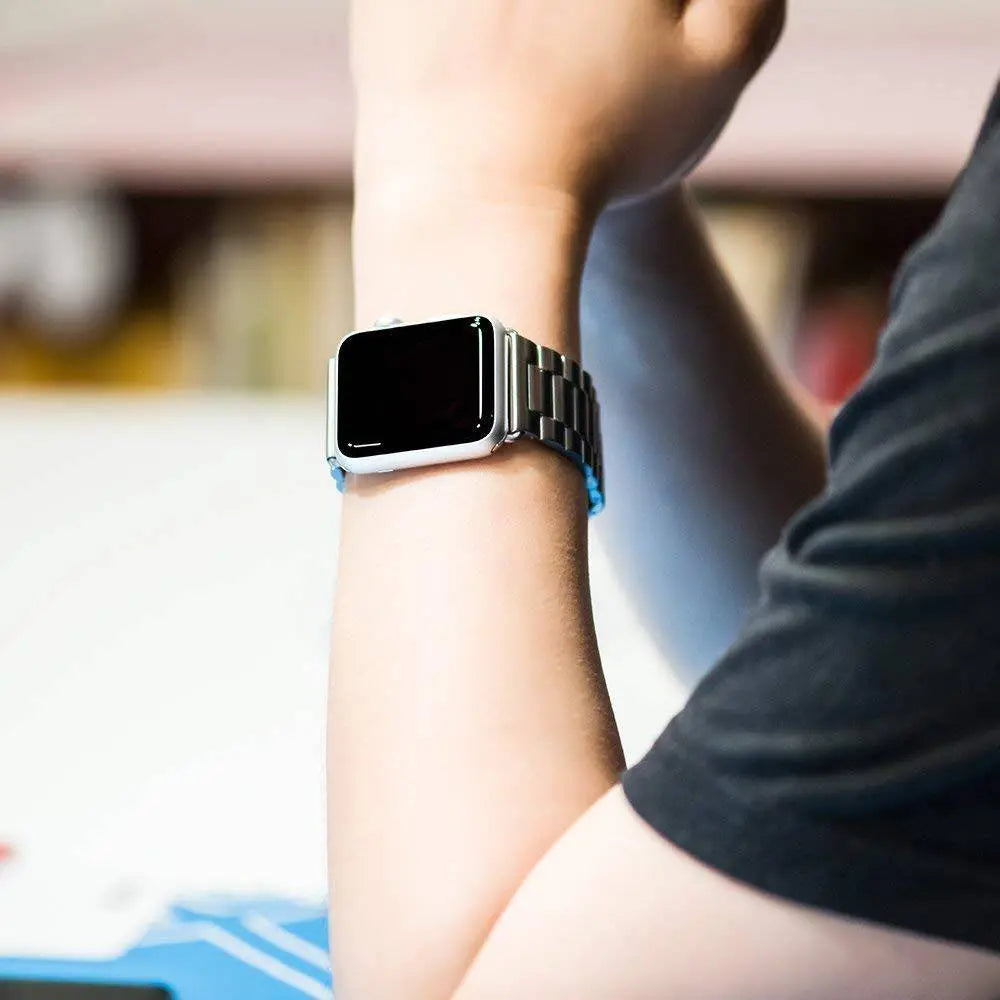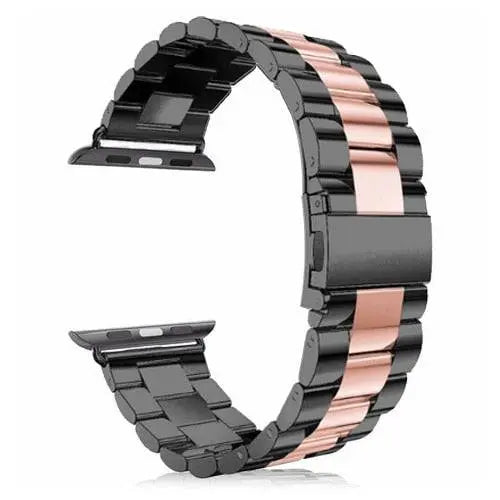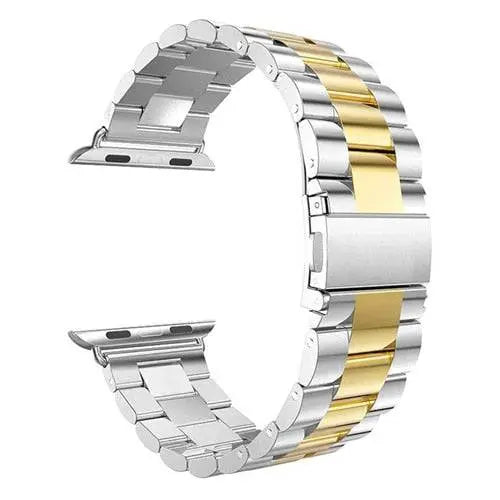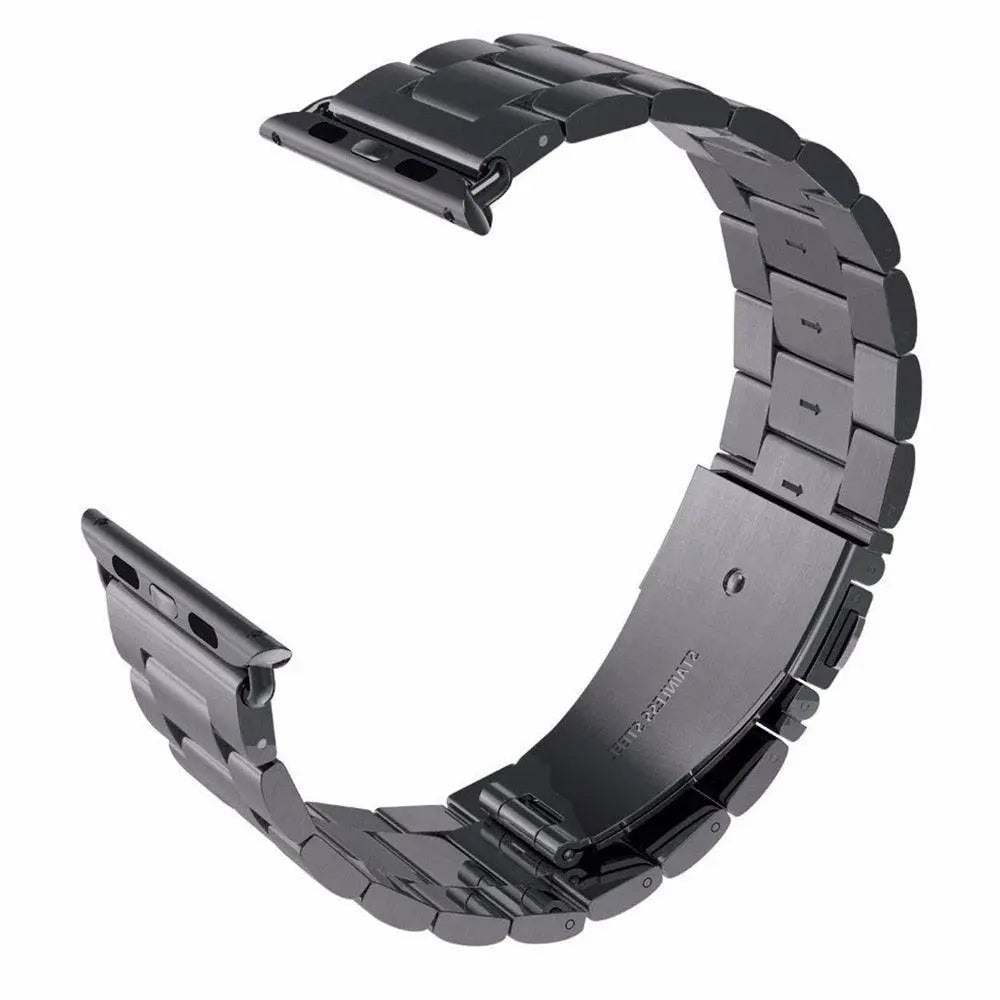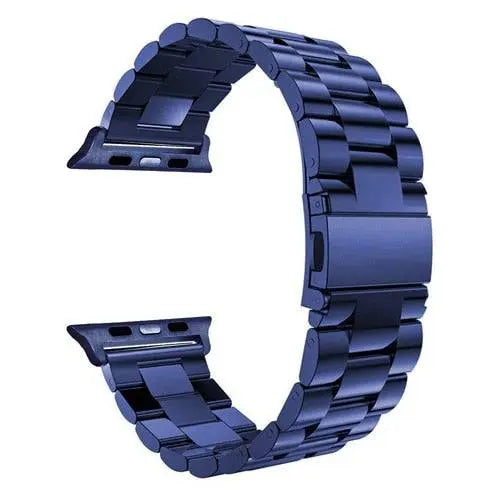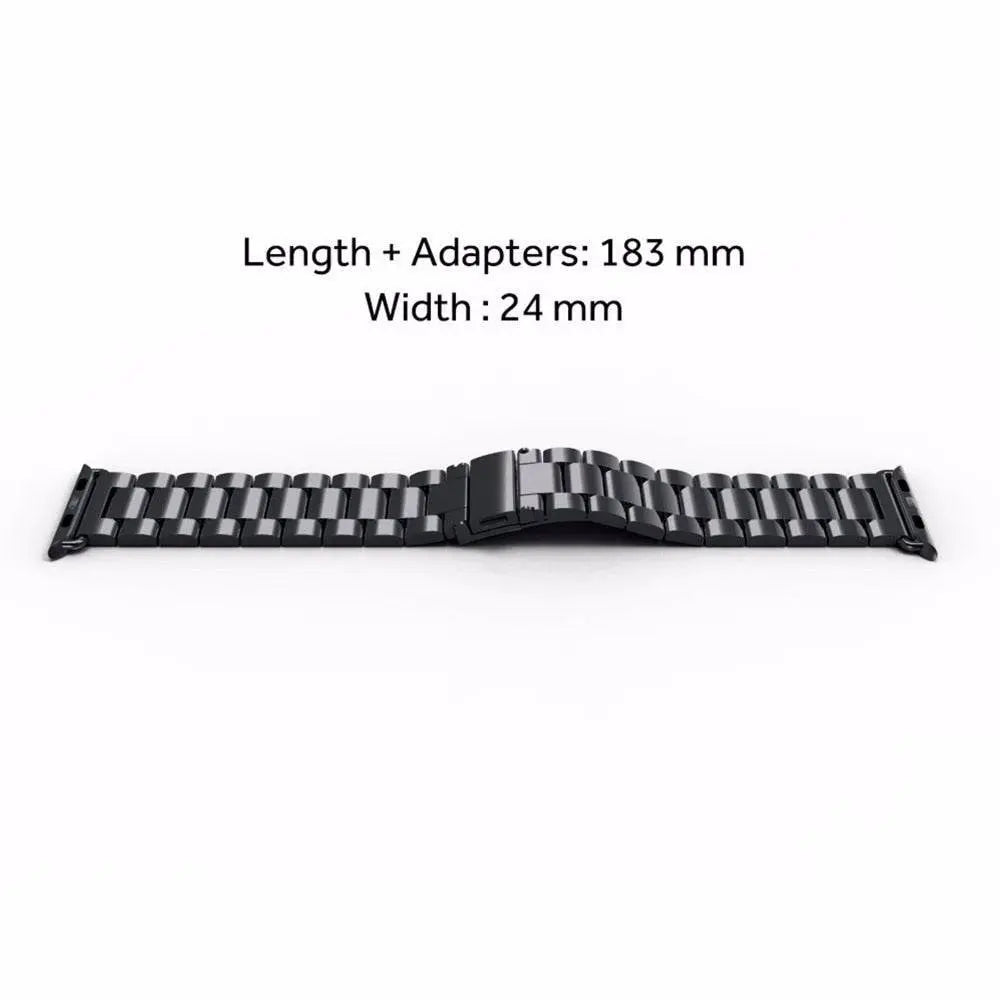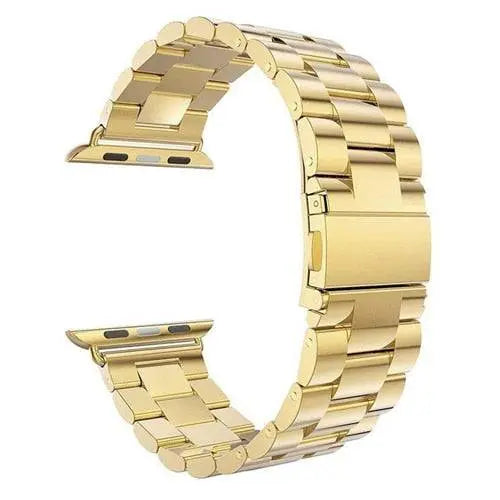 Fortune Stainless Steel Apple Watch Band
Sale price
$49.95
Regular price
$99.95
(/)
Brand: Pinnacle Luxuries
Product: Fortune Stainless Steel Apple Watch Band
Shipping: 
US Domestic Orders: Eligible for FREE Expedited 2 Day Shipping in the US
Italy & International Orders: FREE 5 Day Shipping direct from Italy
Description:
Introducing our premium stainless steel watch band for Apple Watch, designed to elevate your style and enhance your Apple Watch experience. Crafted with precision and attention to detail, this best-selling watch band offers a perfect blend of durability, elegance, and functionality.
Made from high-quality stainless steel, this watch band is built to last. It features a sleek and modern design that complements any outfit or occasion. Whether you're attending a formal event or going about your daily routine, this watch band effortlessly adds a touch of sophistication to your wrist.
Compatibility is key, and this watch band is specifically designed to fit all Apple Watch series from 1 to 8. It ensures a seamless and secure fit, providing optimal comfort and flexibility for all-day wear. The adjustable links allow you to customize the size for a perfect fit, making it suitable for both men and women.
Not only does this watch band offer style and compatibility, but it also prioritizes functionality. The stainless steel construction provides excellent resistance against scratches, tarnish, and wear, ensuring that your watch band stays in pristine condition even with everyday use. The strong and reliable clasp ensures that your Apple Watch remains securely in place.
Experience the luxury of a premium stainless steel watch band for your Apple Watch. Elevate your look, make a statement, and enjoy the perfect blend of style and durability. Upgrade your Apple Watch with this best-selling watch band and redefine your wrist game.
 Luxury Meets Bold
Want to make a statement? 
Our stainless-steel Apple watch band will have you standing out among the crowd with its sophistication and special custom design.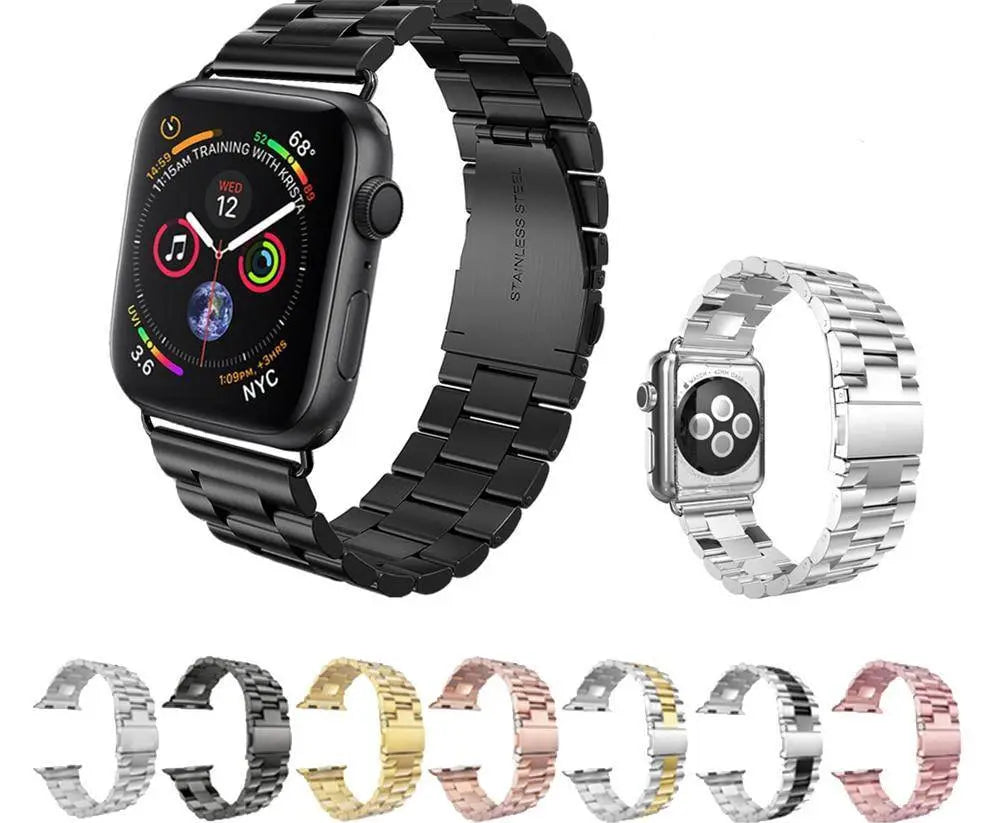 Fortune Stainless Steel Apple Watch Band
Sale price
$49.95
Regular price
$99.95
Choose options