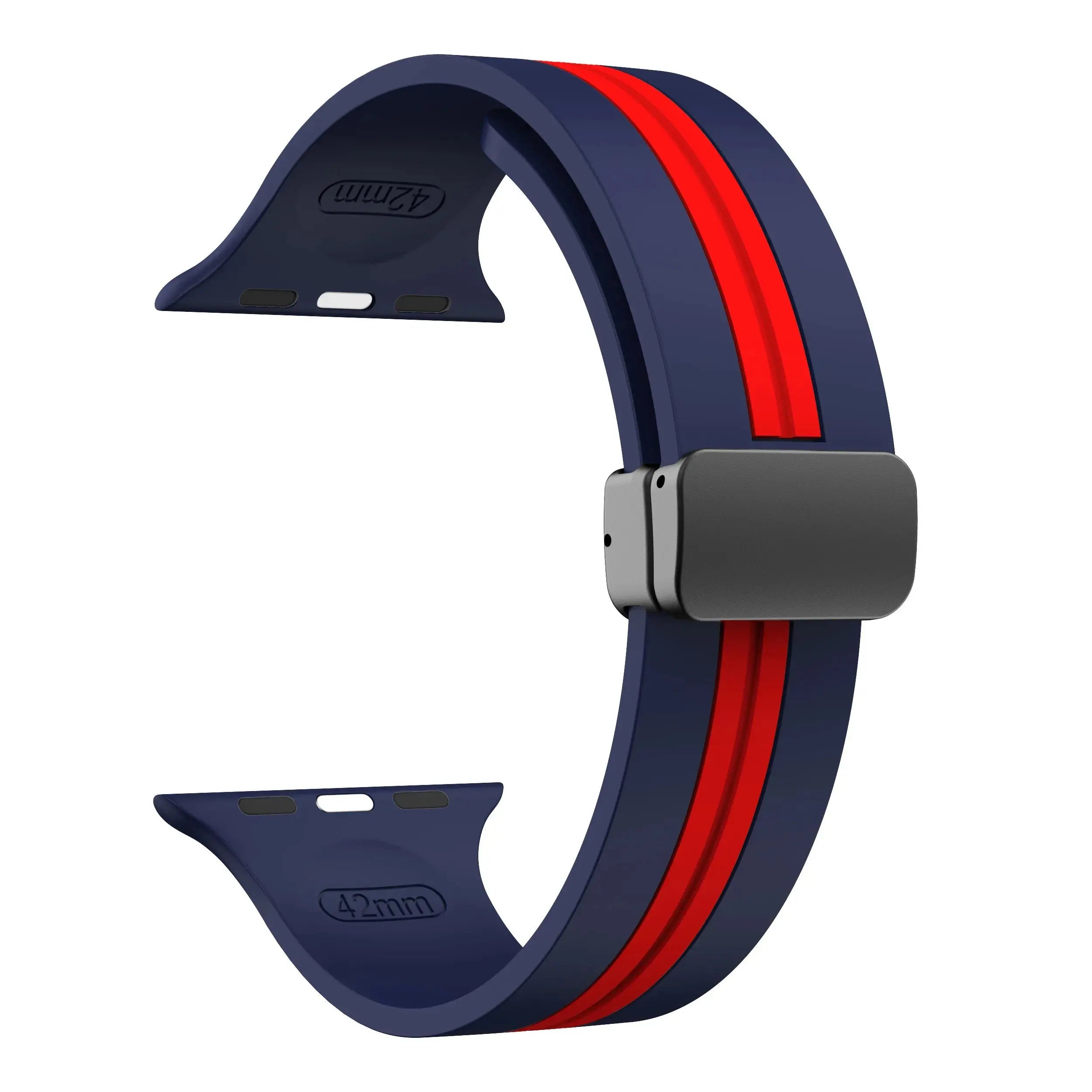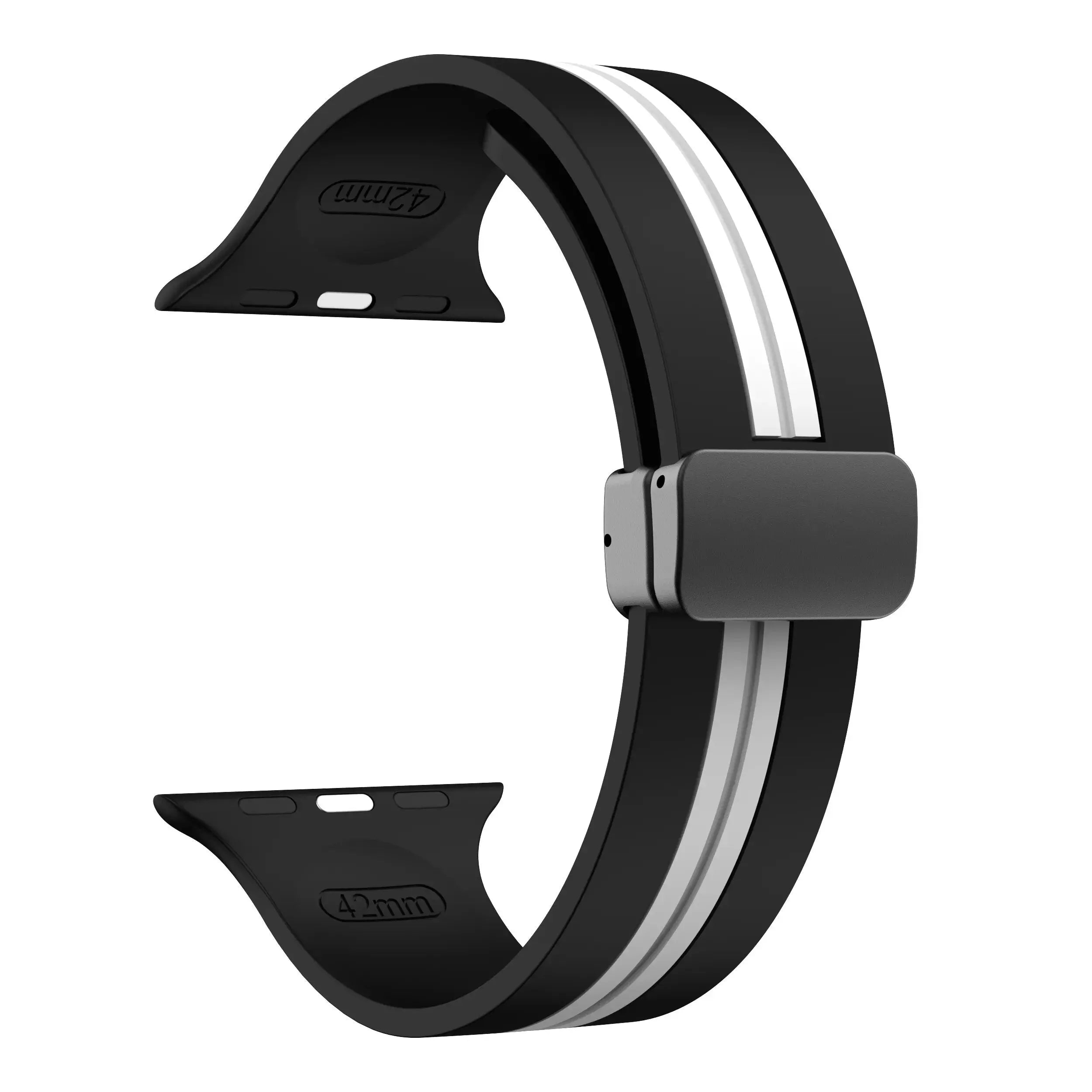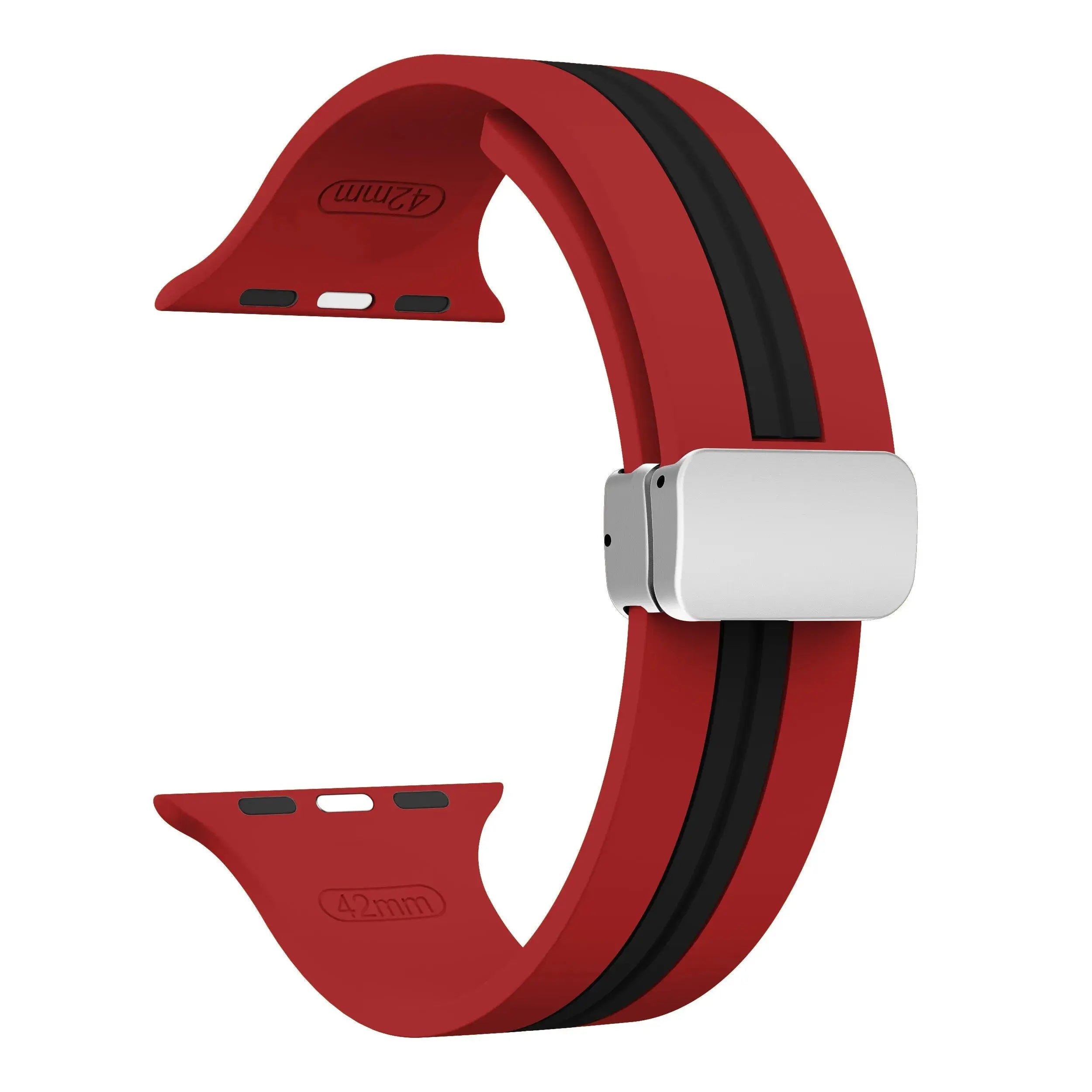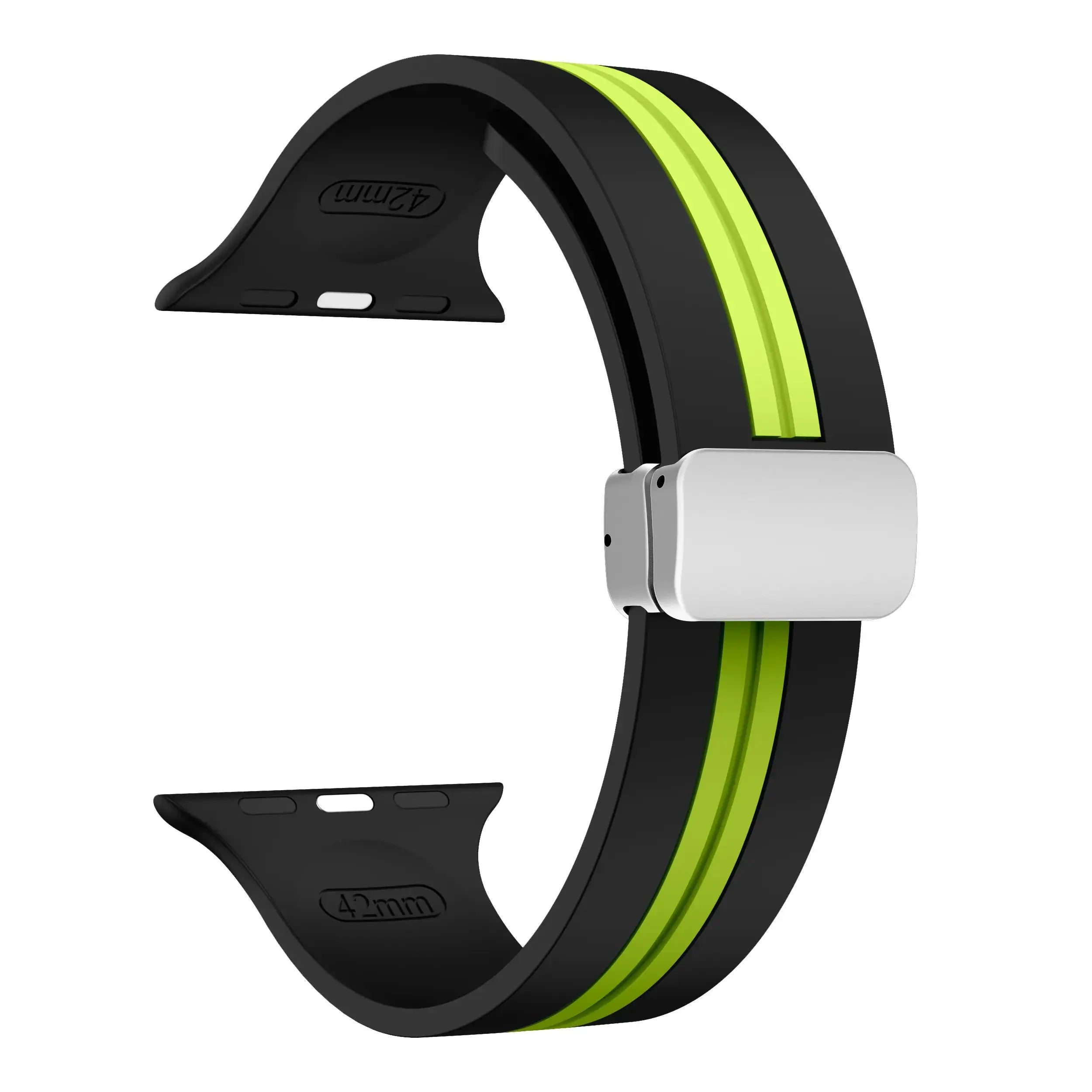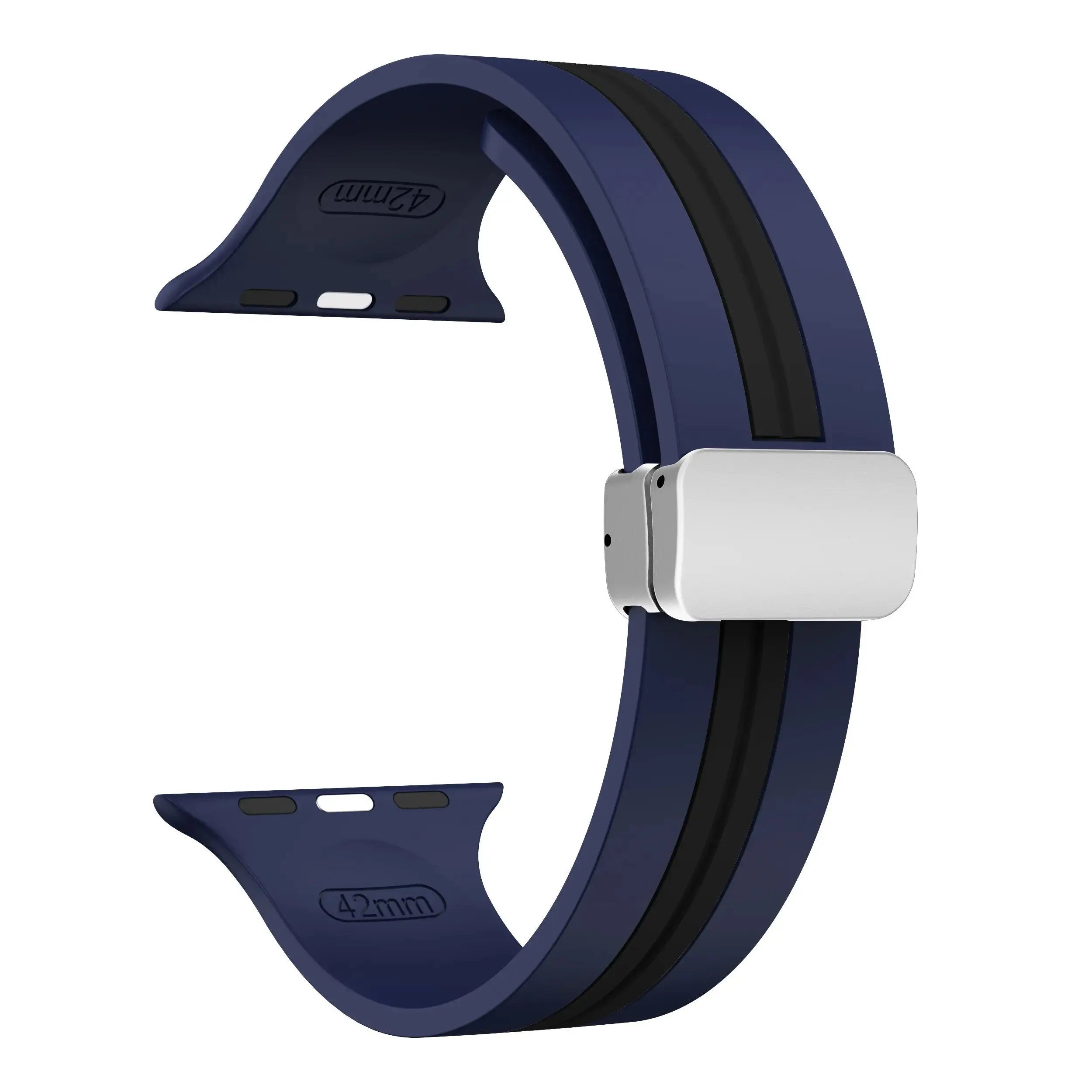 Premium Magnetic Buckle Watch Band for Apple Watch Series 9 & Ultra 2
Sale price
$39.95
Regular price
$79.95
(/)
Product Name: 
Description:
Elevate your Apple Watch experience with the Pinnacle Luxuries Silicone Magnetic Buckle Watch Band, designed exclusively for the Apple Watch Series 9 and Ultra 2. Crafted to perfection, this premium watch band is more than just an accessory; it's a statement of style, quality, and performance.
Unmatched Quality: Our watch bands are meticulously engineered using the highest-grade silicone, ensuring exceptional durability and comfort. The silicone material is not only waterproof and sweatproof but also incredibly soft on your skin, making it perfect for any occasion.
Magnetic Buckle Convenience: Say goodbye to traditional buckles! Our innovative magnetic buckle design allows for quick and secure fastening, ensuring your watch stays in place, no matter how active your lifestyle. Adjusting the fit is a breeze, giving you the perfect snugness on your wrist.
Designed for Series 9 & Ultra 2: This watch band is exclusively crafted for the latest Apple Watch Series 9 and Ultra 2 models. However, it's also backward compatible with previous Apple Watch models. Just refer to your Apple Watch dial size (38mm, 40mm, 42mm, or 44mm) for perfect compatibility.
Versatile Style: Whether you're heading to the gym, attending a business meeting, or simply enjoying a night out, our Silicone Magnetic Buckle Watch Band effortlessly adapts to your style. It's the ideal choice for any occasion.
Best Seller: Join the ranks of satisfied customers who have made this watch band a best seller. Experience the quality and functionality that thousands have come to trust and love.
Transform your Apple Watch into a true fashion statement with the Pinnacle Luxuries Silicone Magnetic Buckle Watch Band. Elevate your wristwear game and enjoy the perfect blend of style and functionality. Upgrade your Apple Watch today!
Premium Magnetic Buckle Watch Band for Apple Watch Series 9 & Ultra 2
Sale price
$39.95
Regular price
$79.95
Choose options