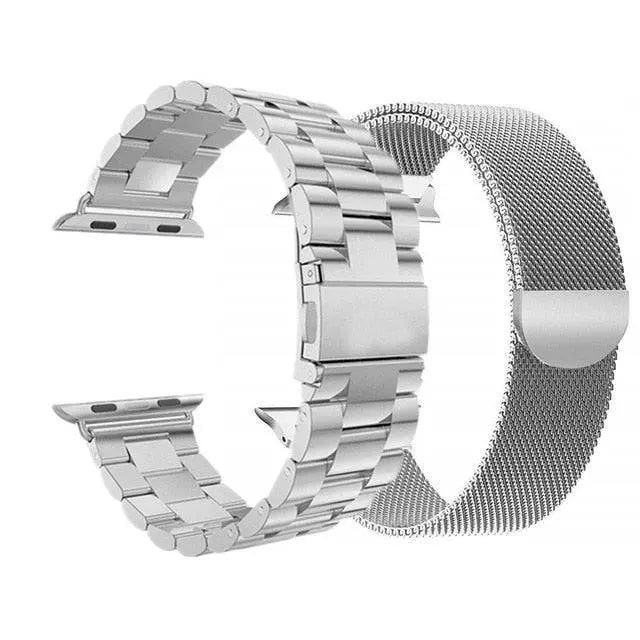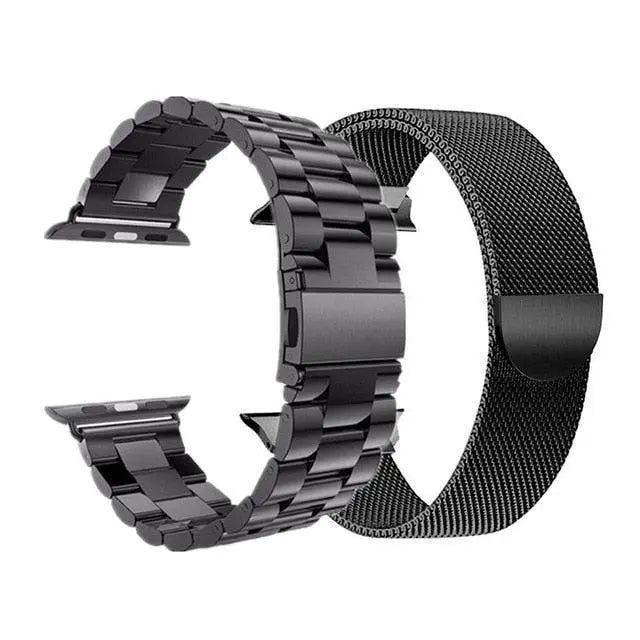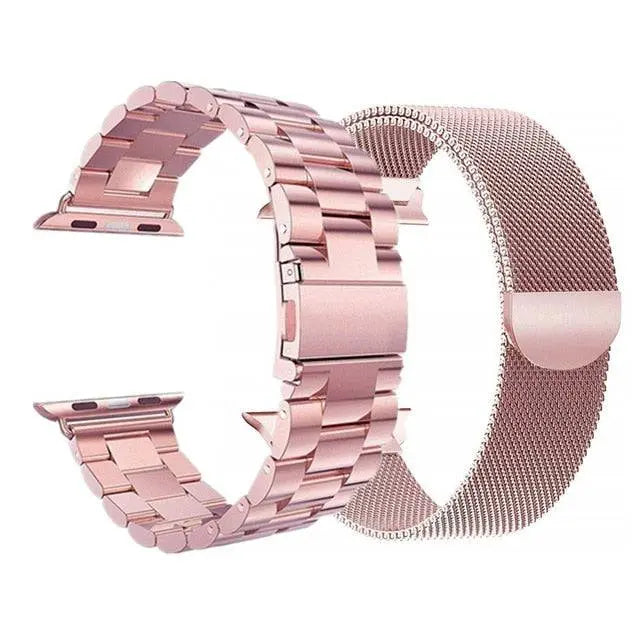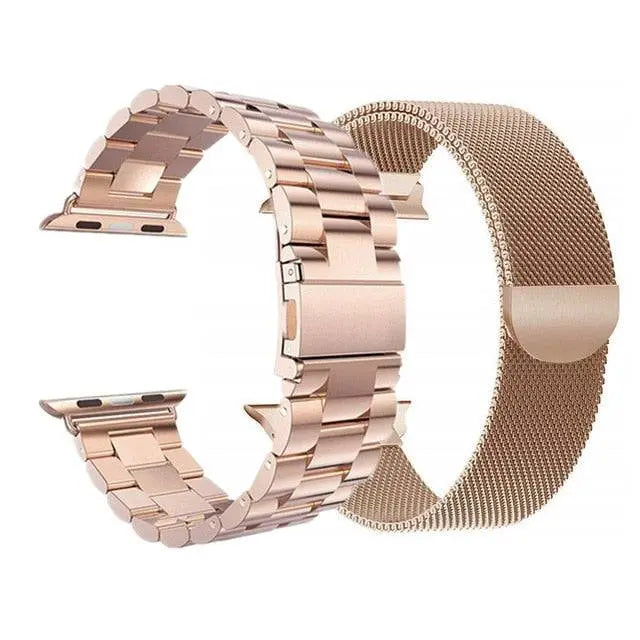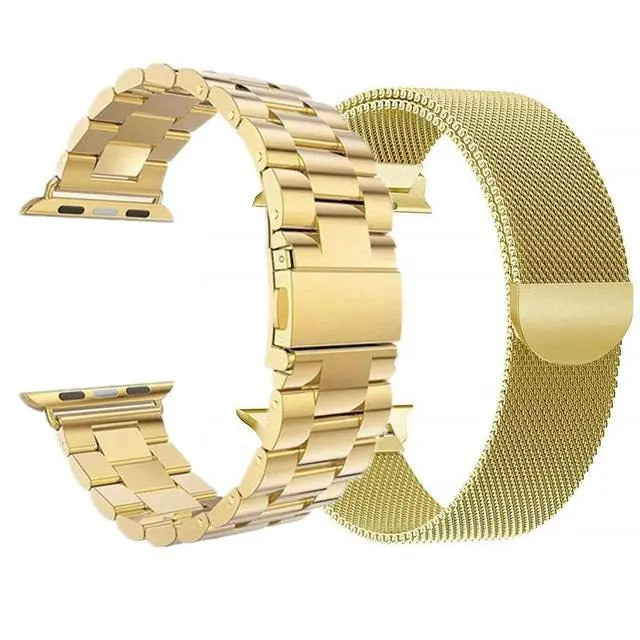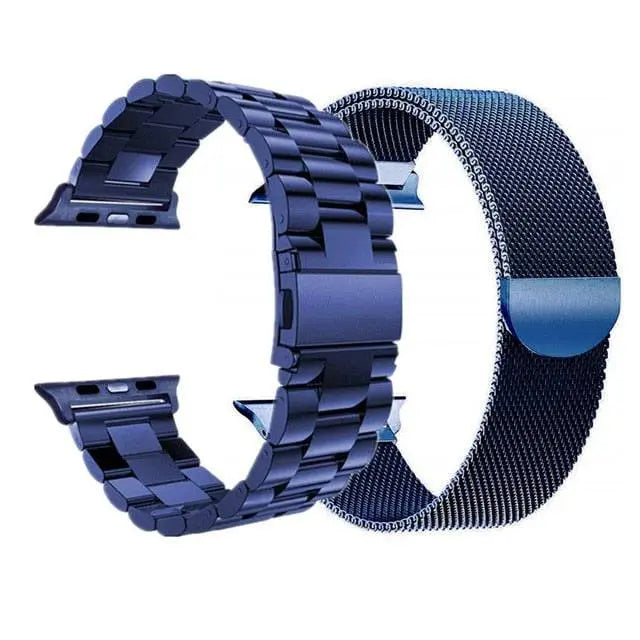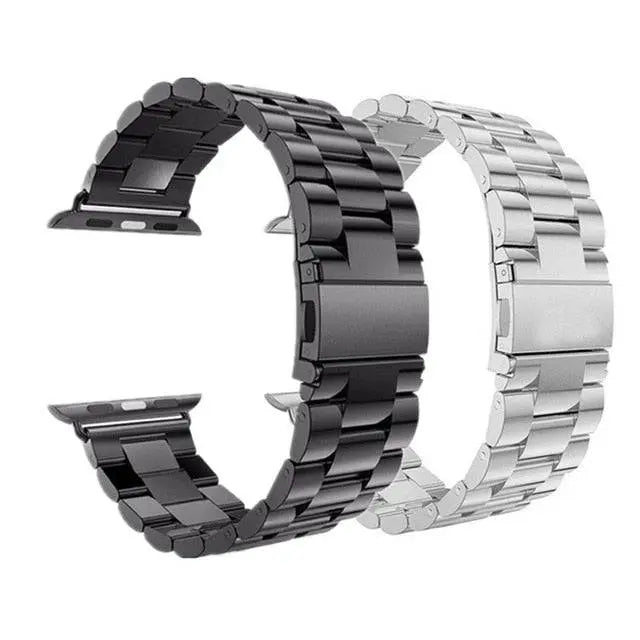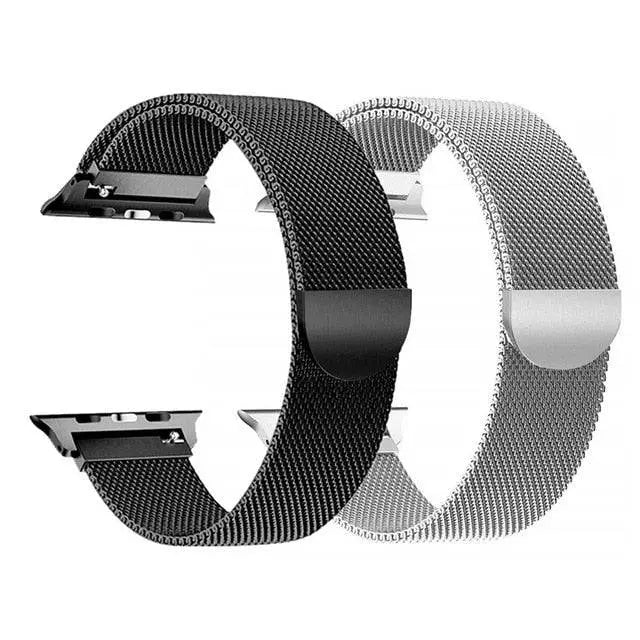 Stainless Steel Mesh And Steel Link Bands 2 Pack For Apple Watch Series 9 | Ultra 2
Sale price
$59.95
Regular price
$159.95
(/)
Description:
Elegance Redefined: Indulge in sophisticated elegance with our Italian-designed Stainless Steel 2-pack of Apple Watch Bands. Crafted with precision, these bands are more than accessories; they're statements of refined taste and style. The unique metal clasp design ensures a secure fit and allows effortless adjustments for the perfect wrist-hugging experience.
Tailored for Series 9 and Ultra 2: Designed with precision for the Apple Watch Series 9 and Ultra 2, these bands are engineered to complement the cutting-edge technology and aesthetics of your device. With a focus on seamless integration, these bands effortlessly elevate your Apple Watch, enhancing its allure and your overall style.
Universal Compatibility: Not just limited to the Series 9 and Ultra 2, our bands are versatile, fitting all previous Apple Watch models. Whether you own the latest Series 9 or an earlier version, our Stainless Steel Bands offer a universal fit. Please refer to your Apple Watch's millimeter measurements for the perfect match.
Easy Adjustment, Perfect Fit: The innovative metal clasp design not only ensures security but also allows you to adjust the band with ease. Achieve the perfect fit, whether you prefer a snug feel during workouts or a comfortable wear throughout your day.
Pinnacle Luxuries Promise: At Pinnacle Luxuries, we prioritize quality, elegance, and customer satisfaction. Our Stainless Steel 2-pack of Apple Watch Bands exemplifies these values, offering you a blend of timeless style and modern functionality. Elevate your Apple Watch experience with Pinnacle Luxuries. Choose excellence; choose sophistication.
Size:
These bands are compatible all Apple Watch models as well
Refer to your Apple Watch Series for mm measurements of the watch face
38-40-41mm:

Minimum Length: 5.2in (13.3cm)
Maximum Length: 8.5in (21.7cm)

42-44-45-49mm:

Minimum Length: 5.7in (14.5cm)
Maximum Length: 9.1in (23.3cm)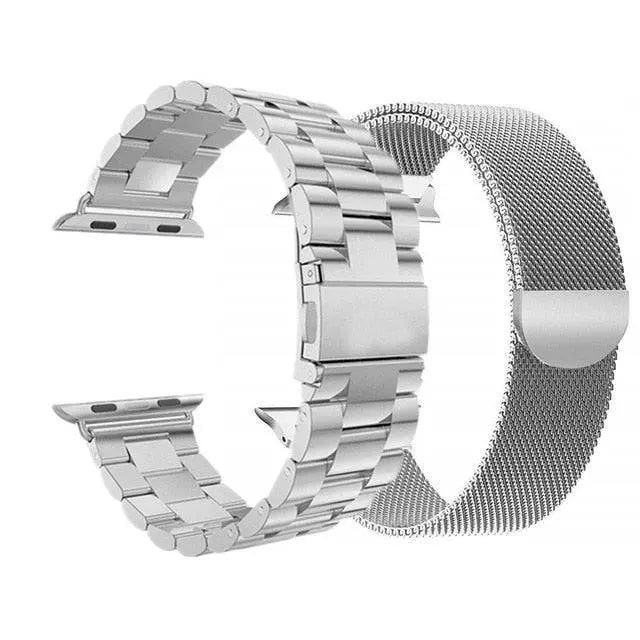 Stainless Steel Mesh And Steel Link Bands 2 Pack For Apple Watch Series 9 | Ultra 2
Sale price
$59.95
Regular price
$159.95
Choose options