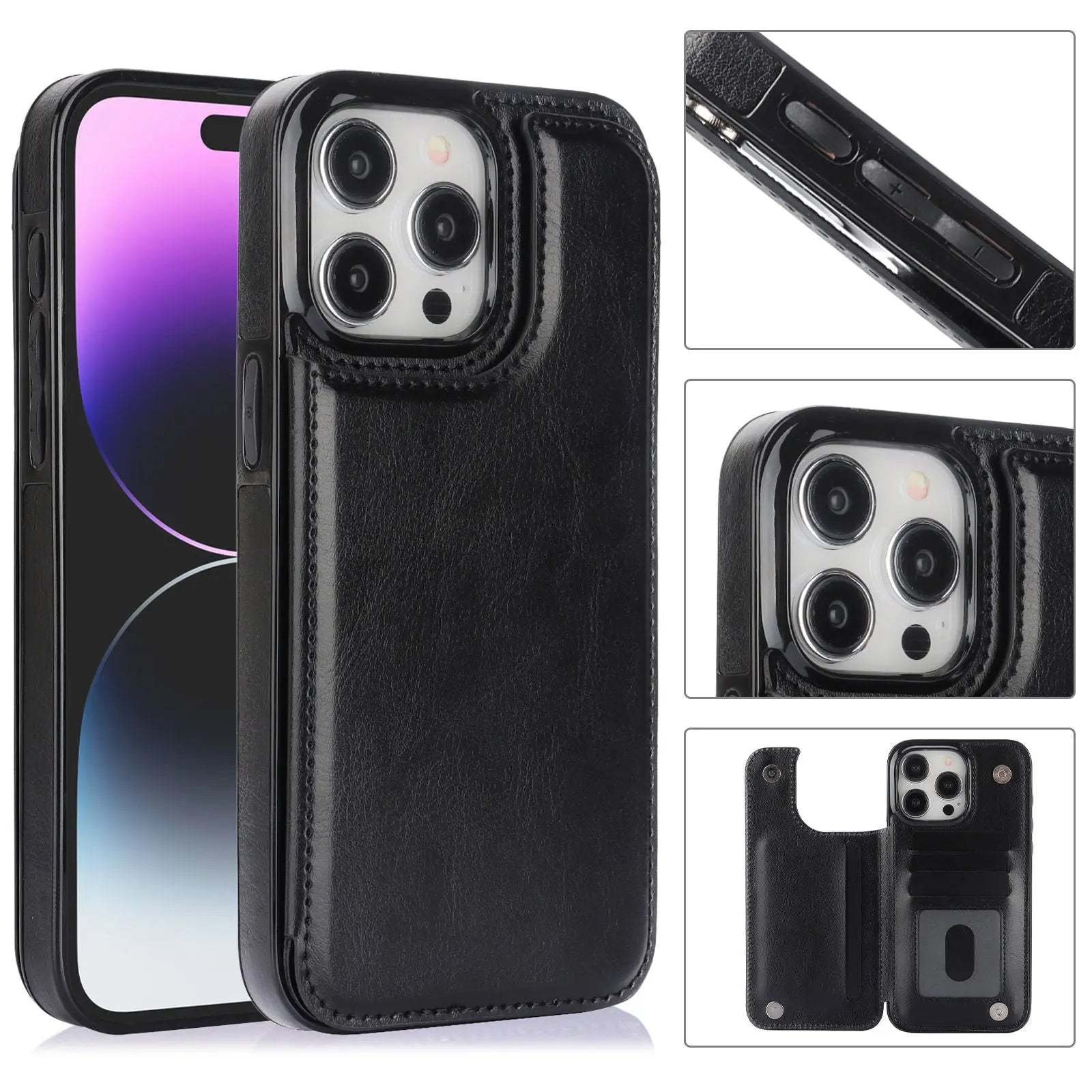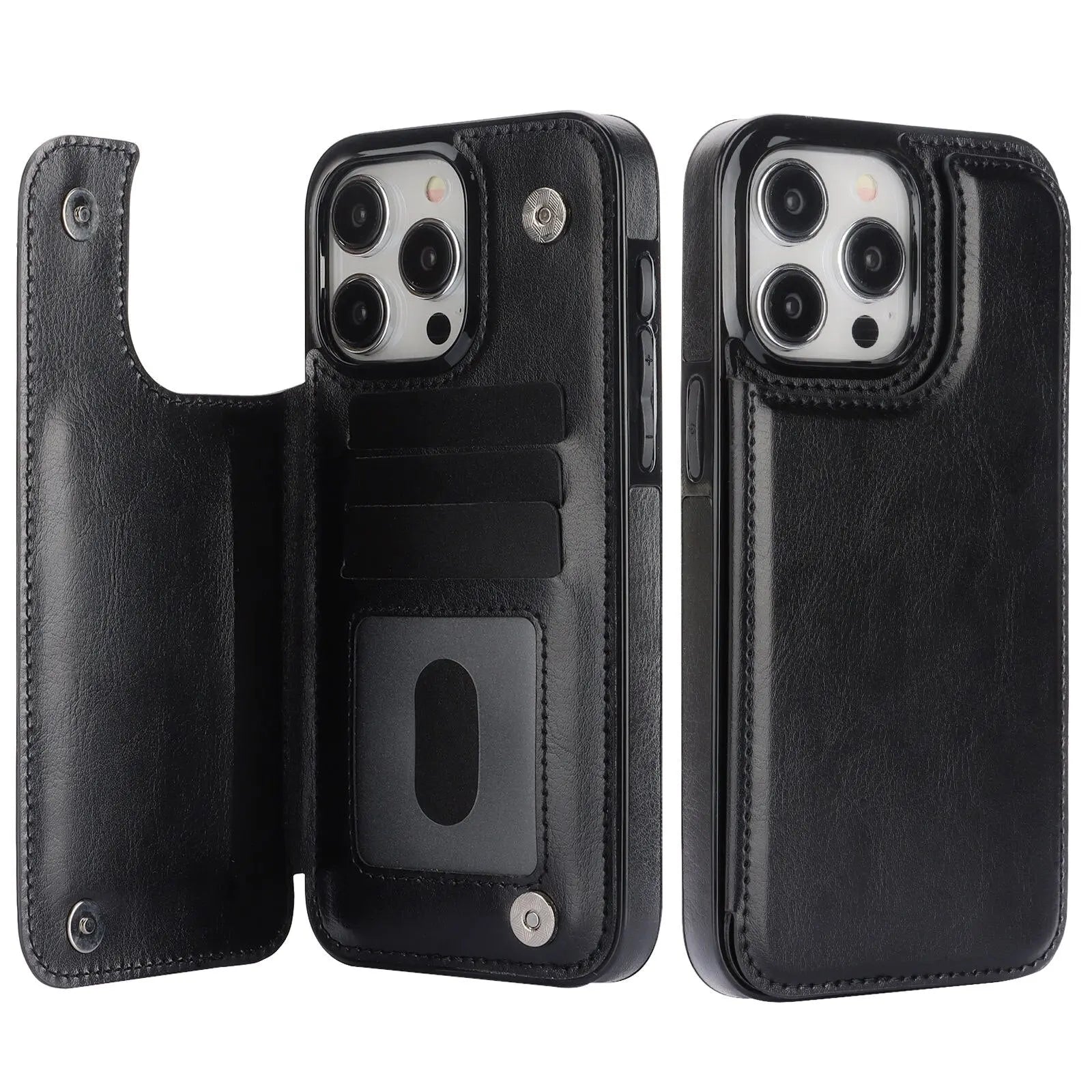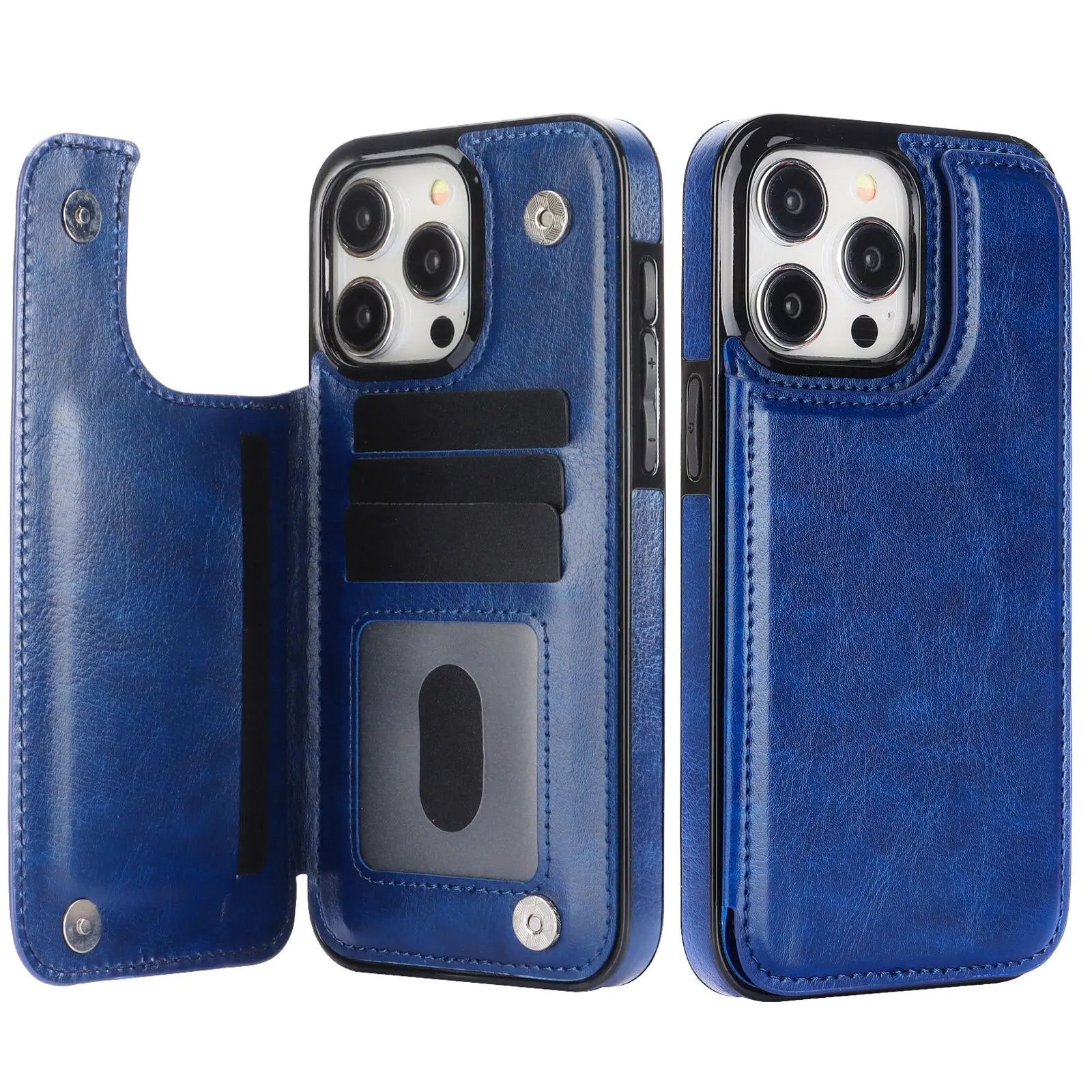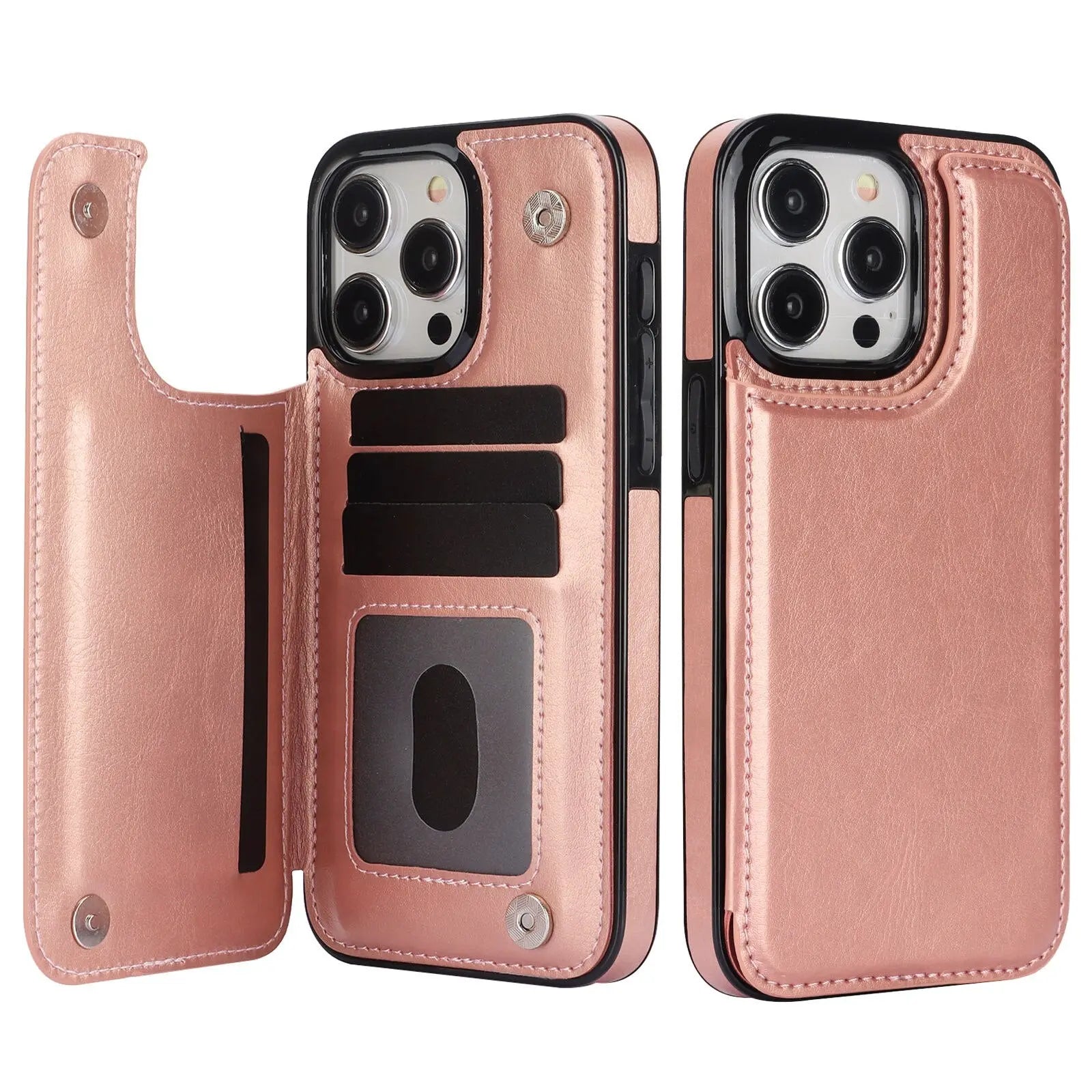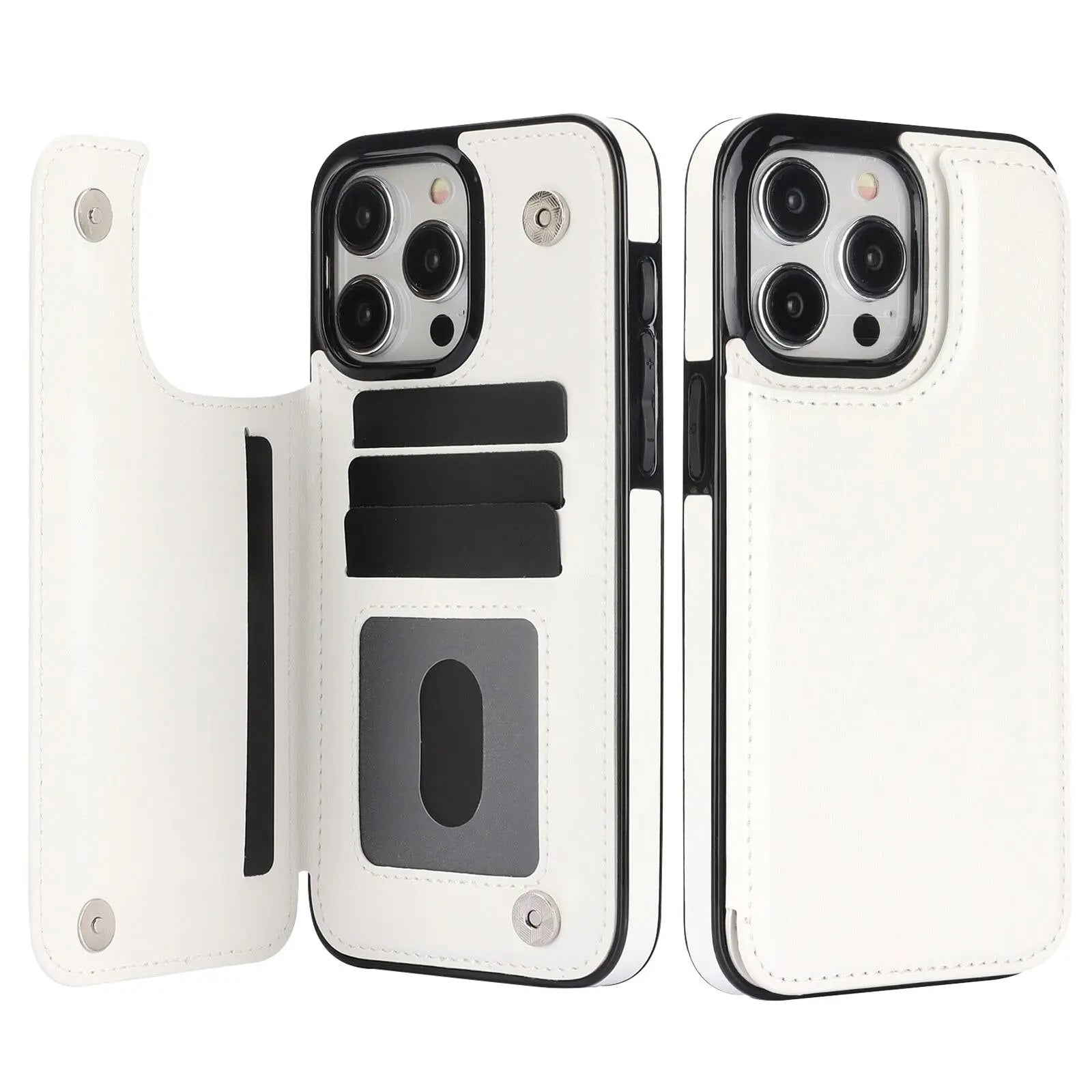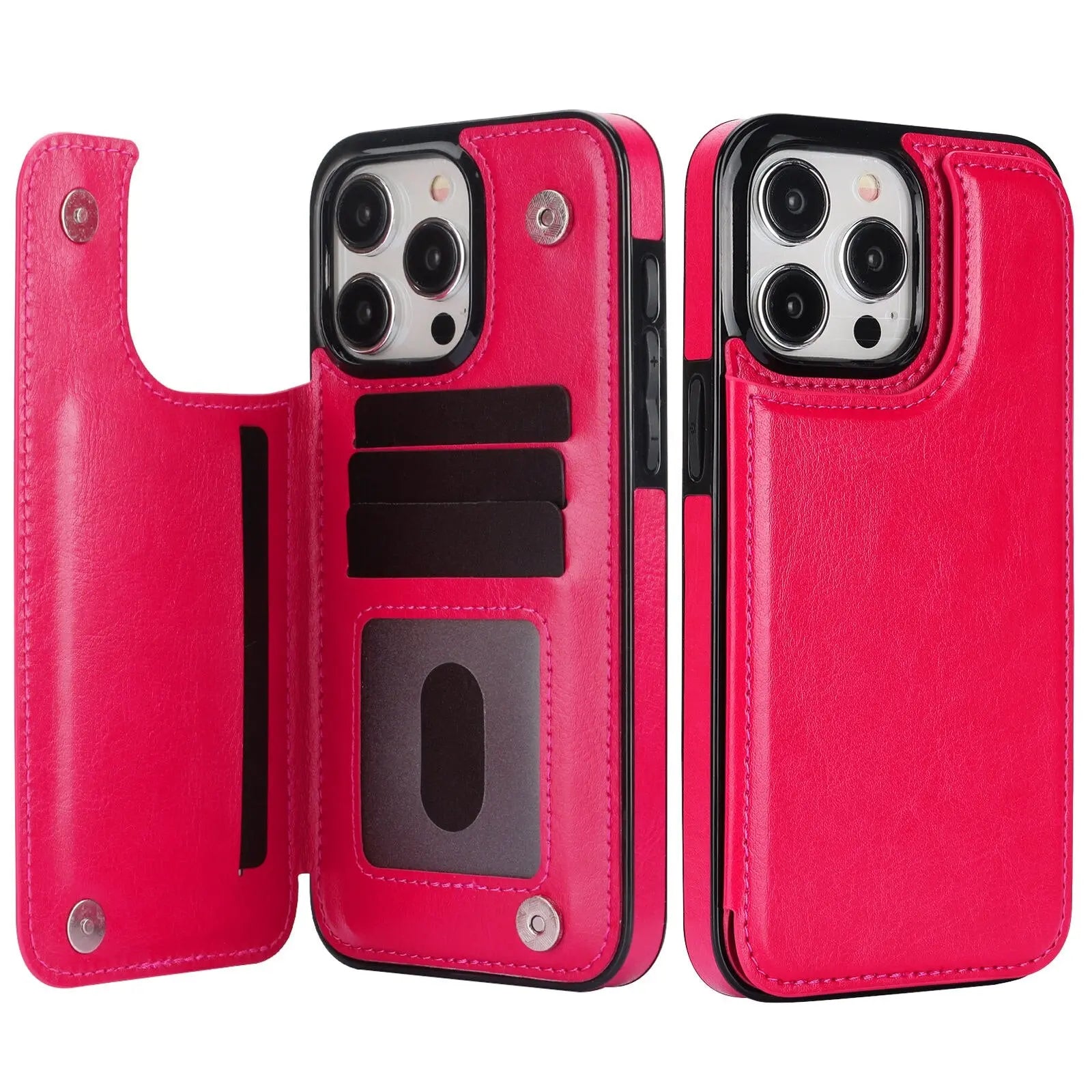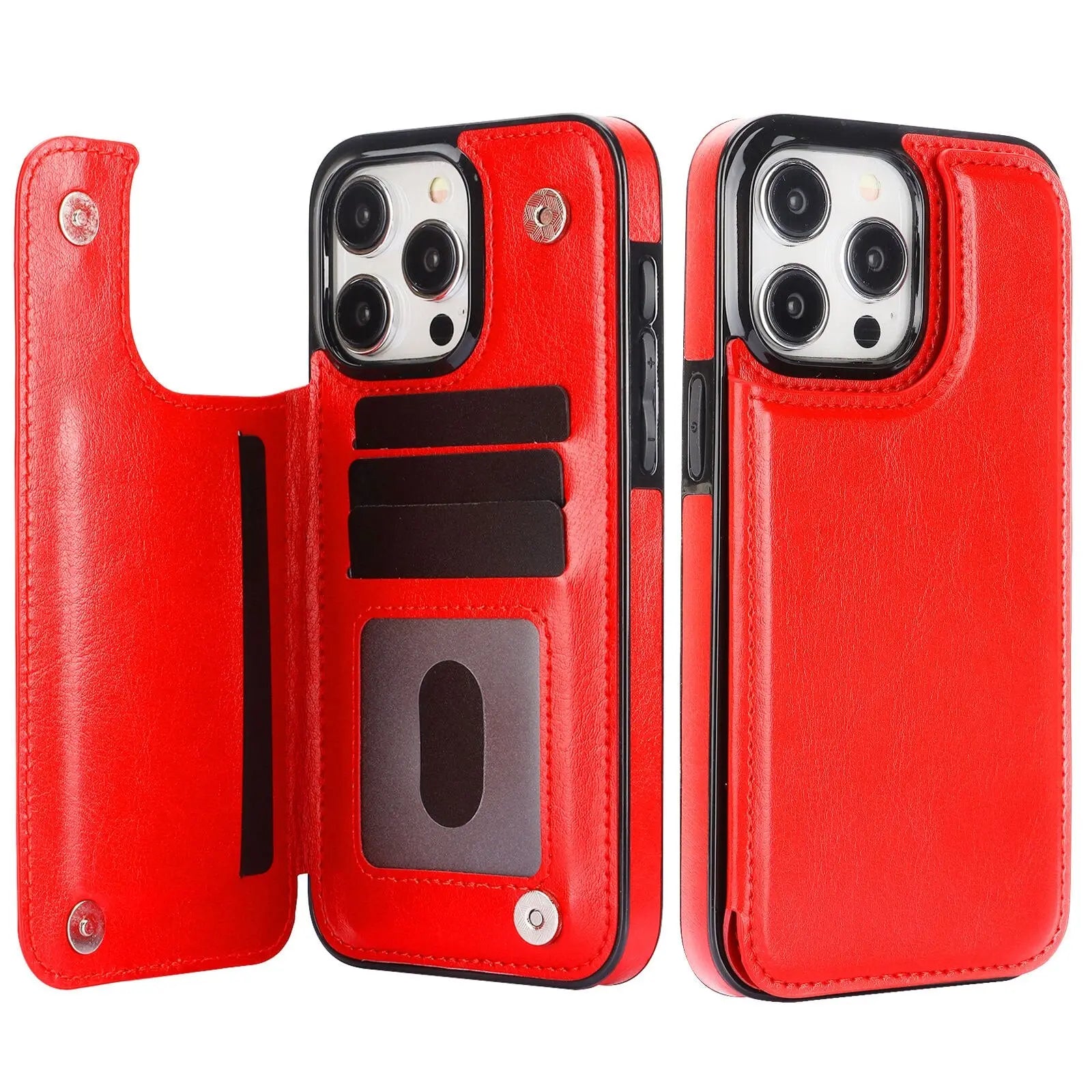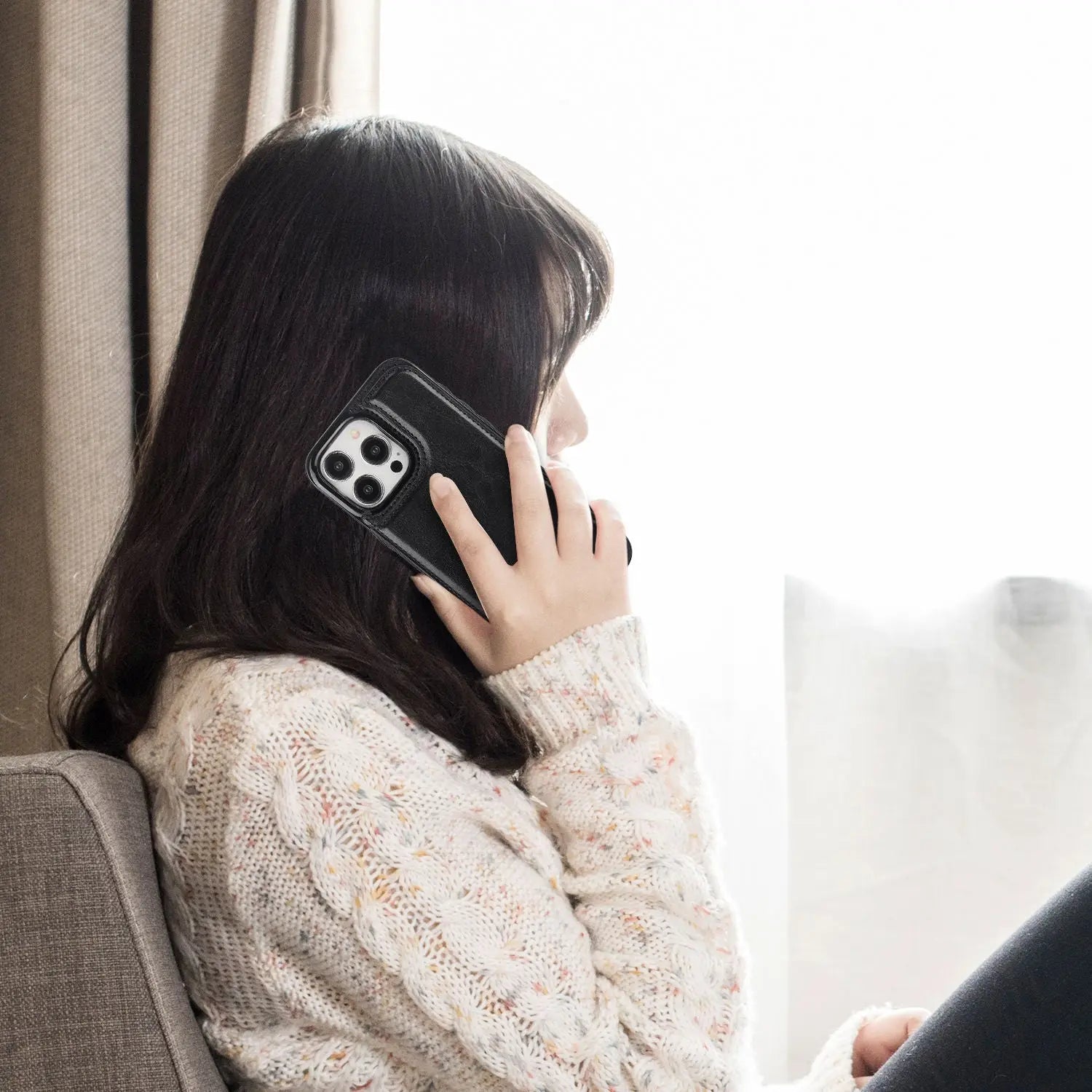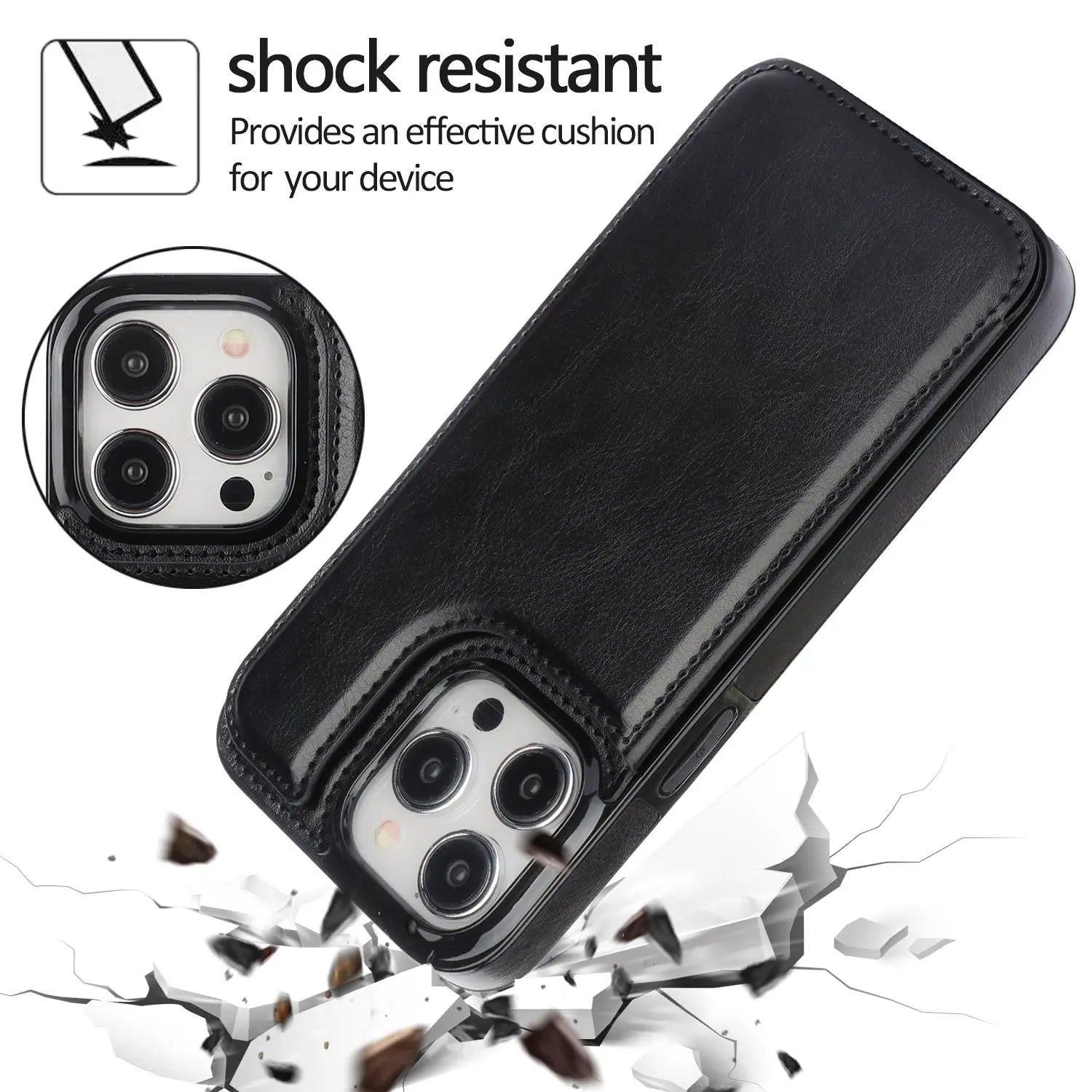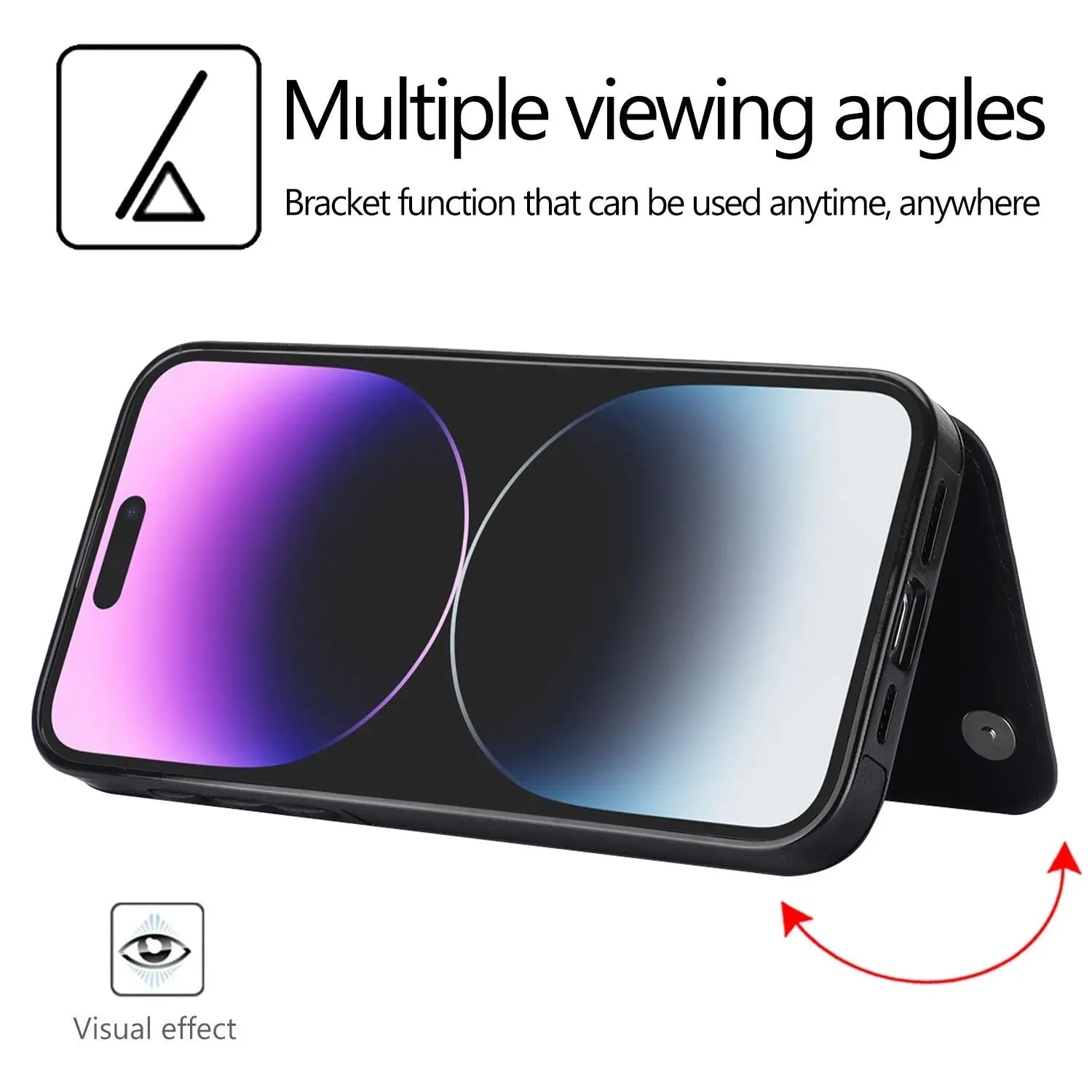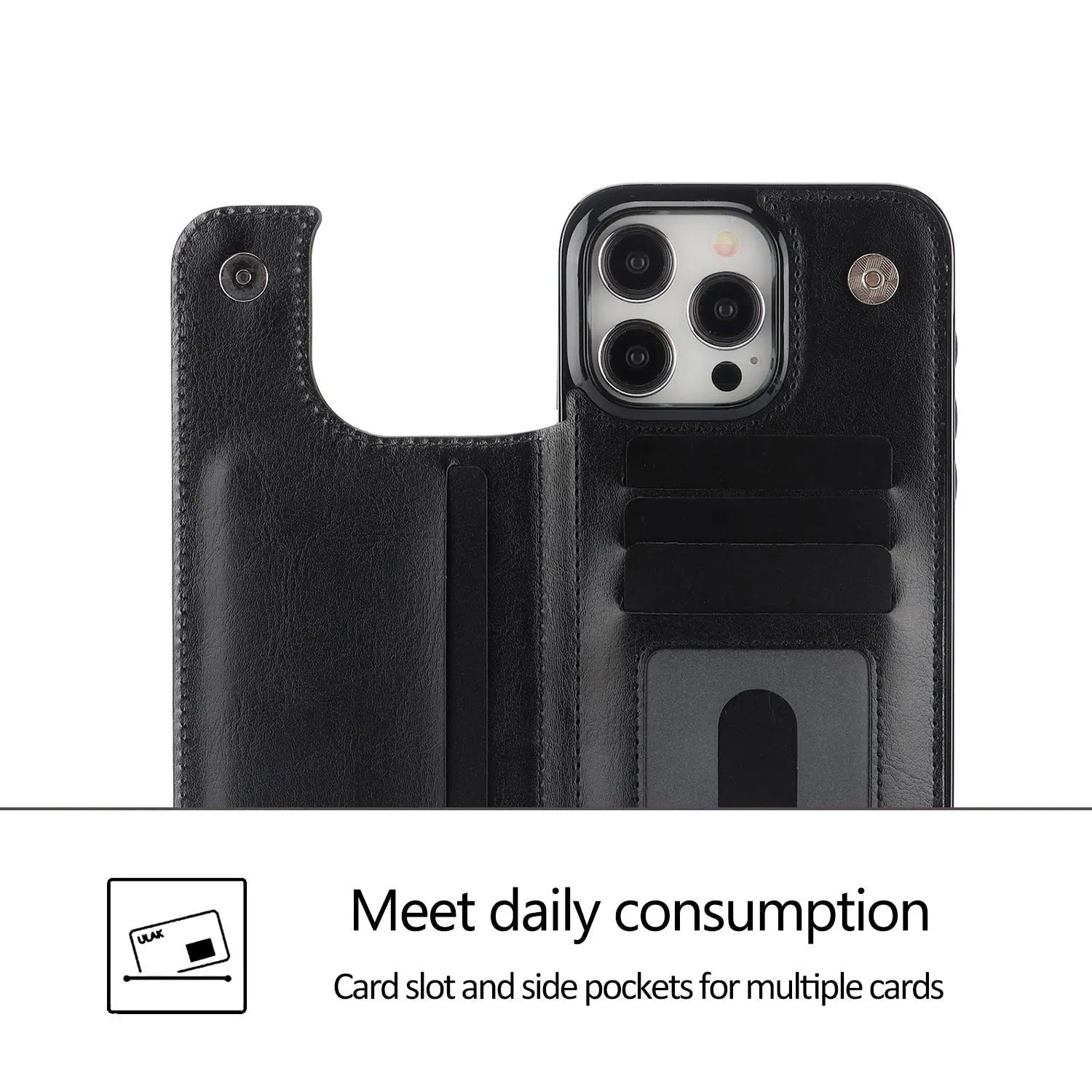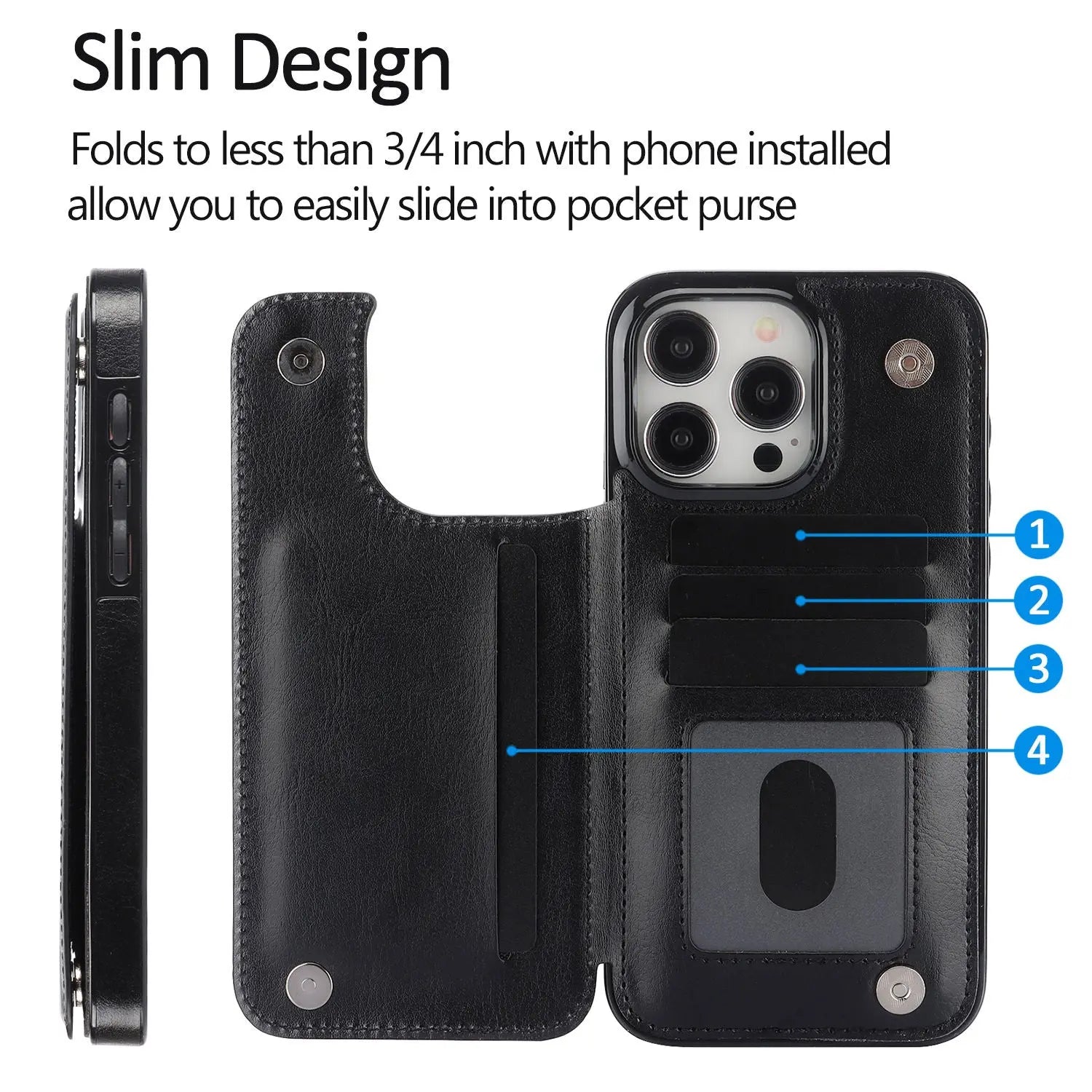 LeatherCard Pro Wallet Case for iPhone 15
Sale price
$39.95
Regular price
$69.95
(/)
Description:
Introducing the LeatherCard Pro, the epitome of style and functionality for your iPhone 15. Carefully designed by Pinnacle Luxuries, this premium leather card holder wallet case is the perfect accessory to enhance your daily life.
Luxurious Leather Craftsmanship: Crafted from the finest genuine leather, the LeatherCard Pro exudes luxury and sophistication. Elevate your style with a case that not only protects your iPhone 15 but also adds a touch of elegance to your everyday carry.
Convenient Card Holder: Simplify your essentials with the built-in card holder. Store your ID, credit cards, or cash with ease, eliminating the need for a separate wallet. The LeatherCard Pro keeps your valuables secure and easily accessible.
Secure Magnetic Closure: Rest assured, your cards and iPhone 15 are safe. The LeatherCard Pro features a secure magnetic closure that keeps everything in place while offering quick access when needed.
Precision Fit and Full Protection: Designed exclusively for the iPhone 15 models, this case offers a precise fit that hugs your device securely. It provides comprehensive protection against scratches, drops, and everyday wear and tear.
Easy Access and Installation: Accessing your cards and iPhone is effortless with the LeatherCard Pro. The user-friendly design allows for smooth card retrieval while keeping them securely stowed when not in use. Installation is quick and hassle-free.
Versatile Style Options: Choose from a range of classic colors to match your personal style. Whether you prefer timeless black, rich brown, or another elegant shade, the LeatherCard Pro lets you make a statement while staying organized.
Upgrade your iPhone 15 experience with the LeatherCard Pro by Pinnacle Luxuries. It's time to streamline your daily carry with a wallet and phone case in one. Elevate your style, protect your device, and enjoy the convenience of having your essentials at your fingertips. Order now and experience the perfect blend of fashion and practicality!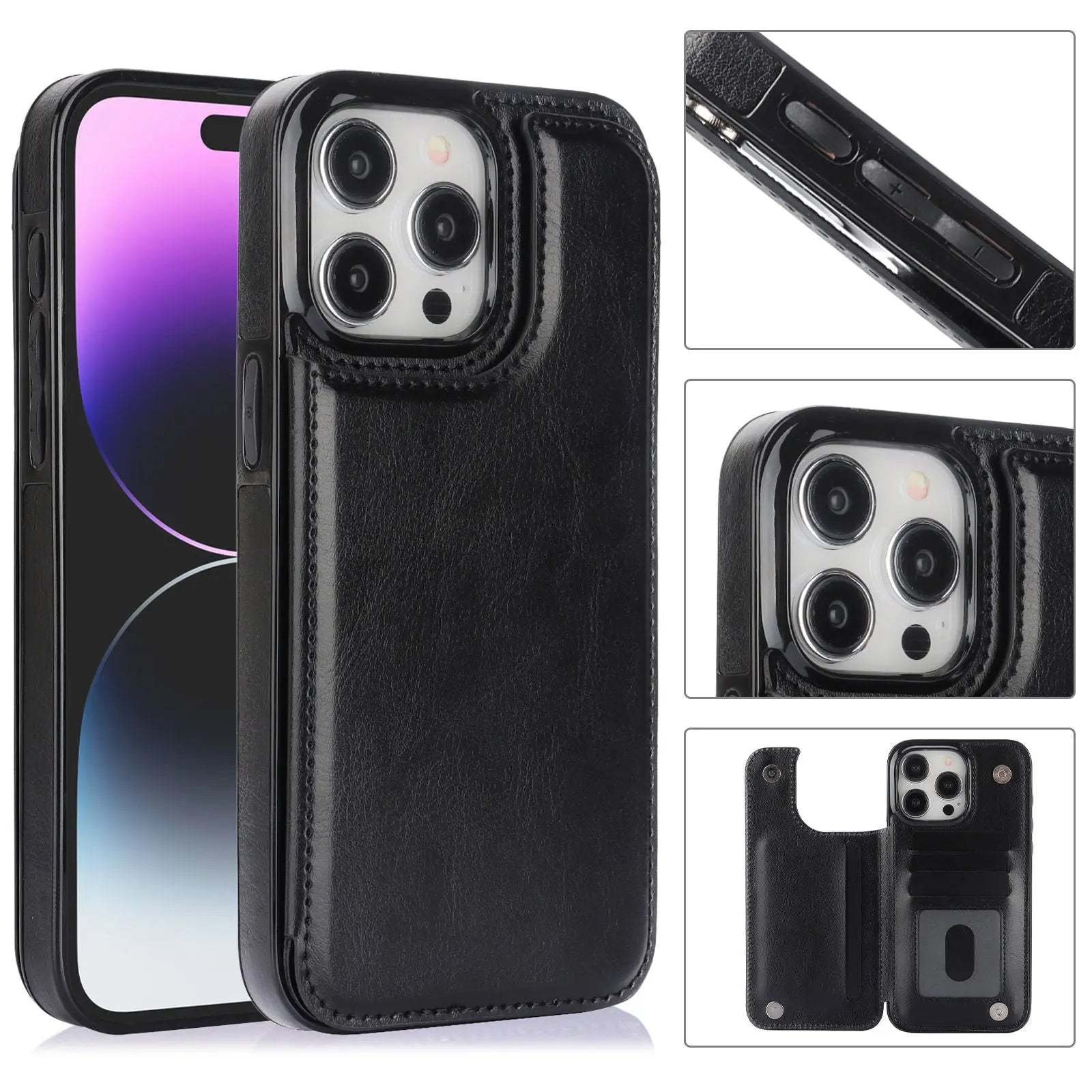 LeatherCard Pro Wallet Case for iPhone 15
Sale price
$39.95
Regular price
$69.95
Choose options