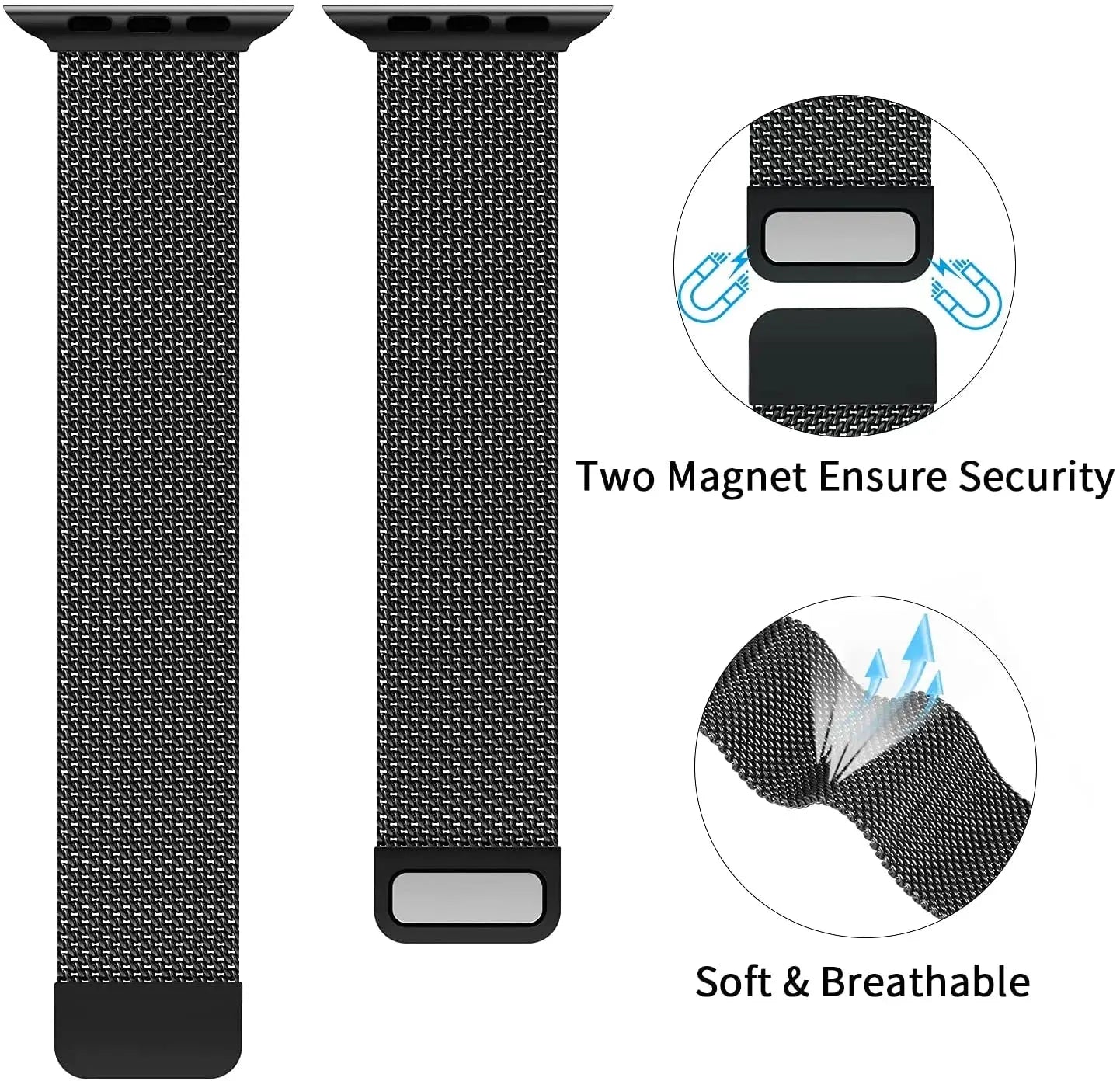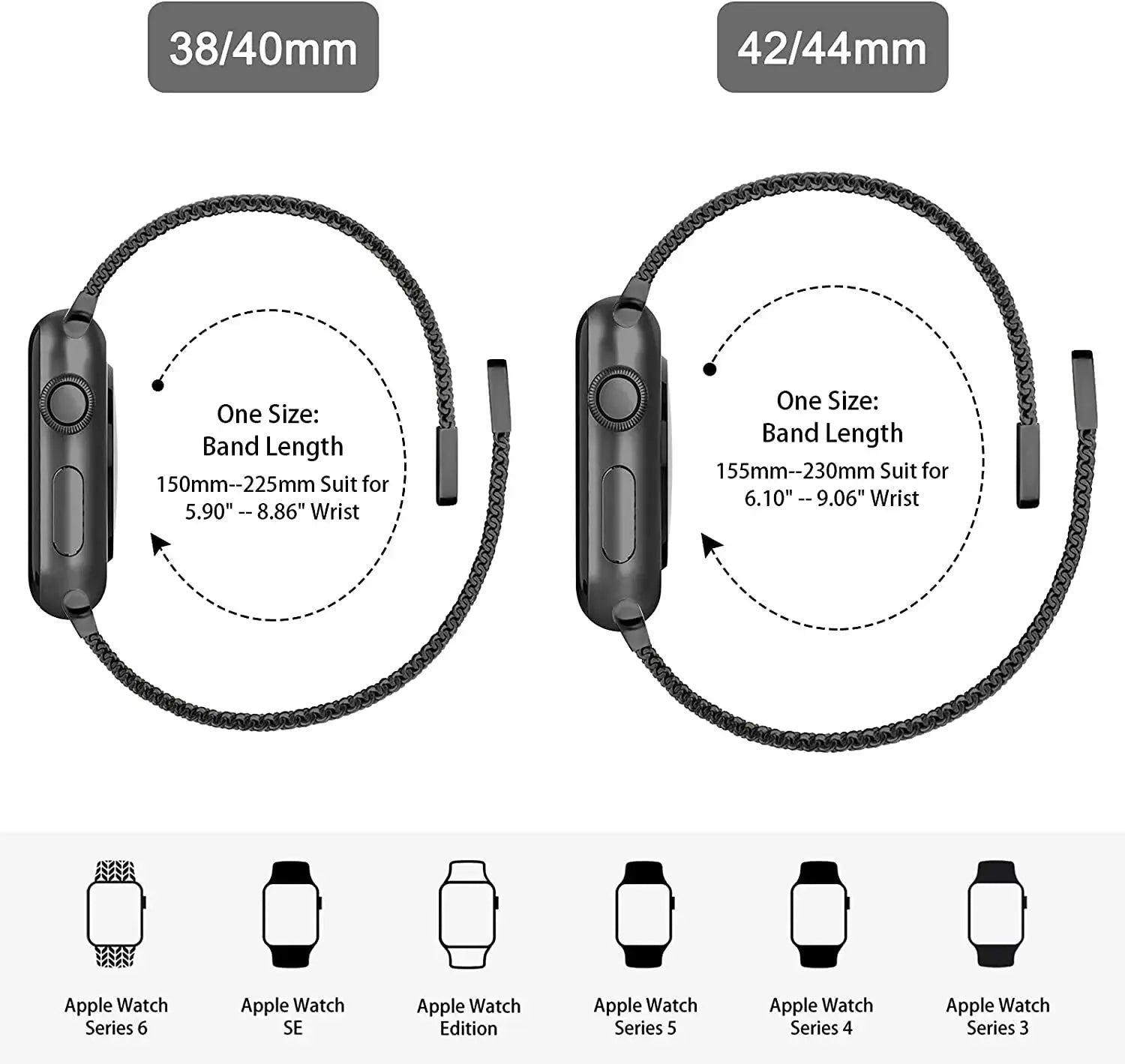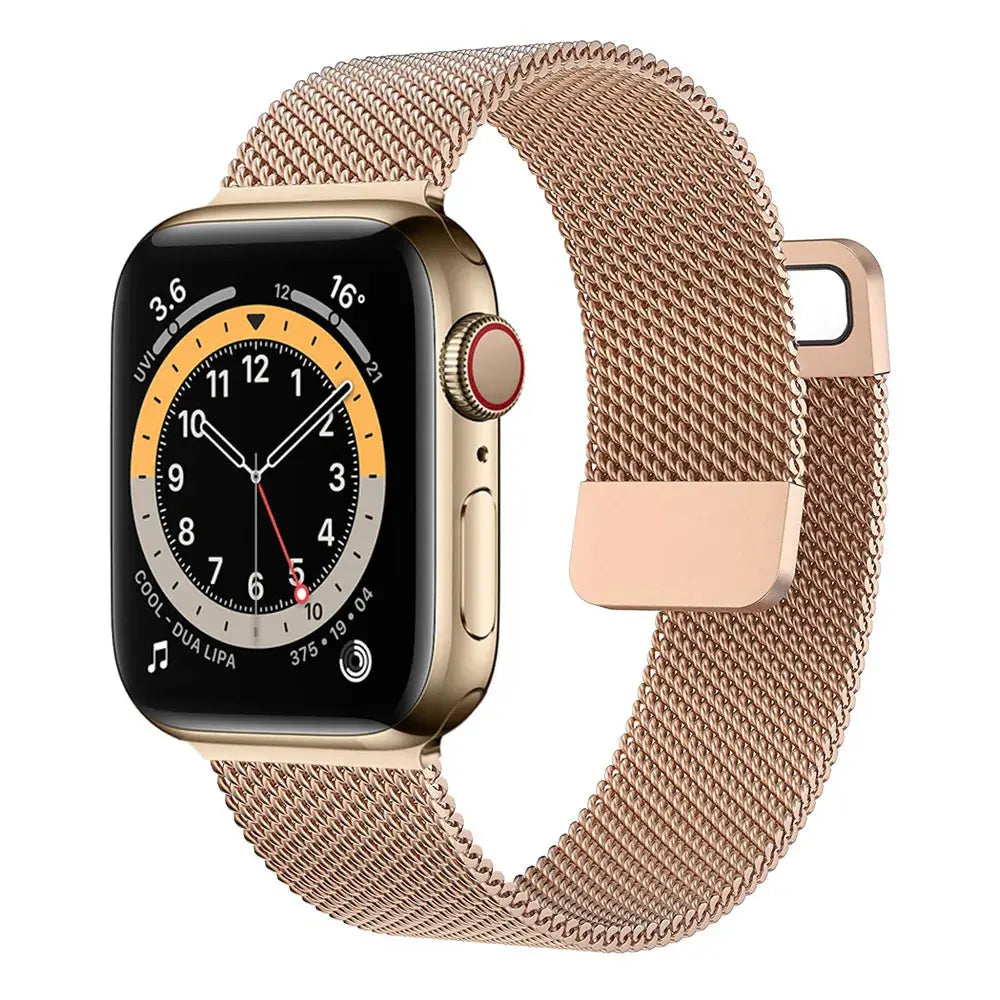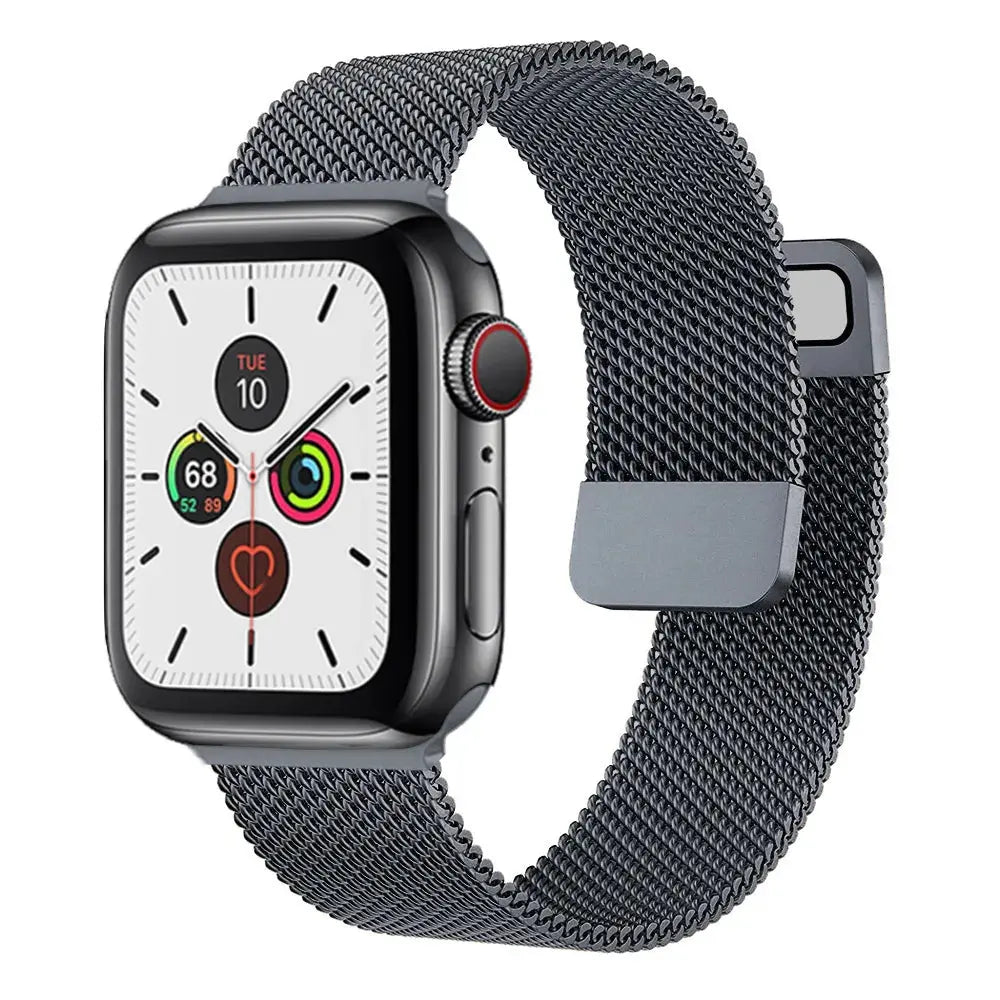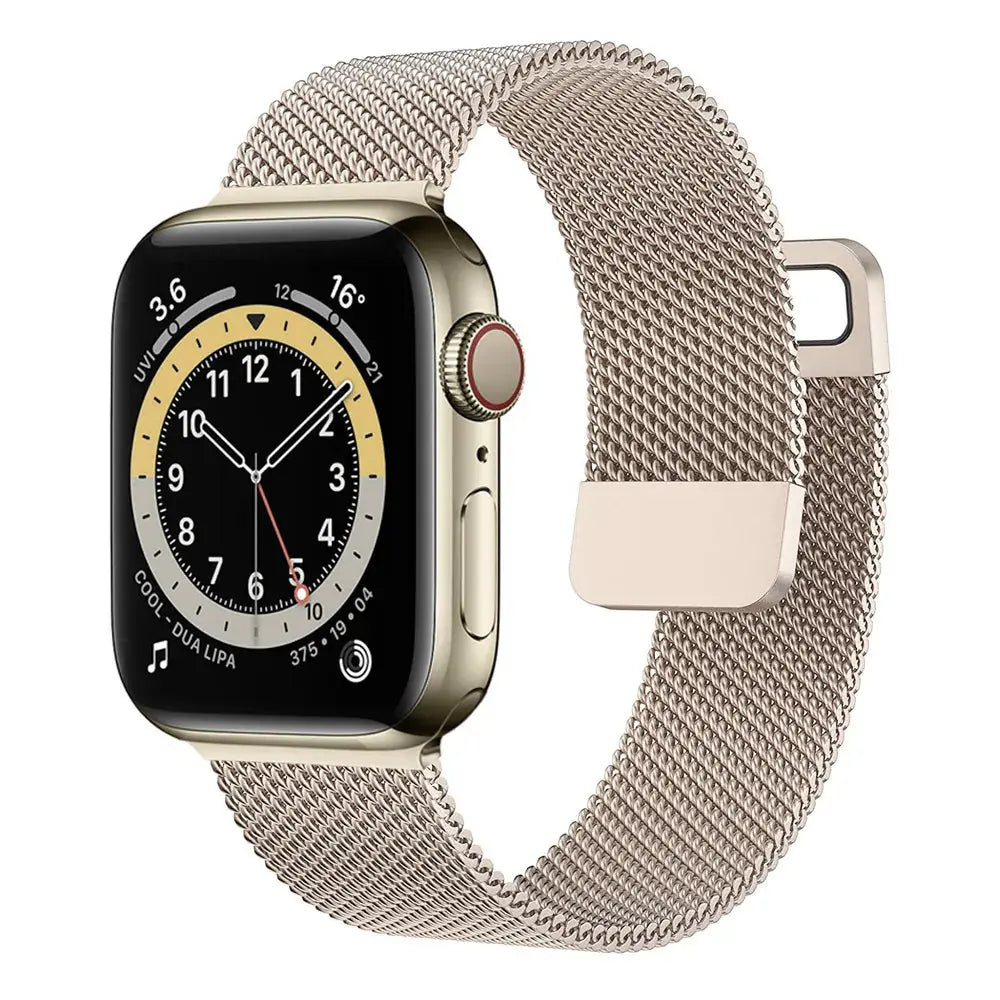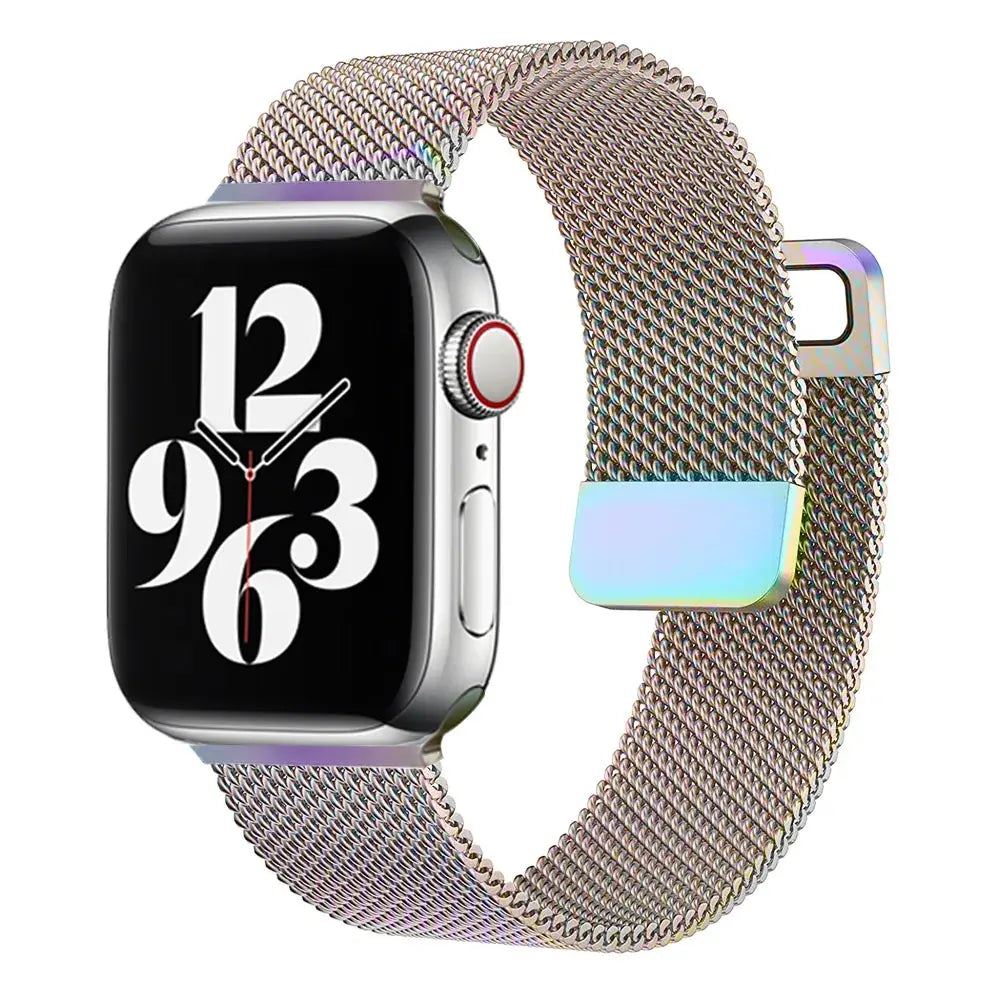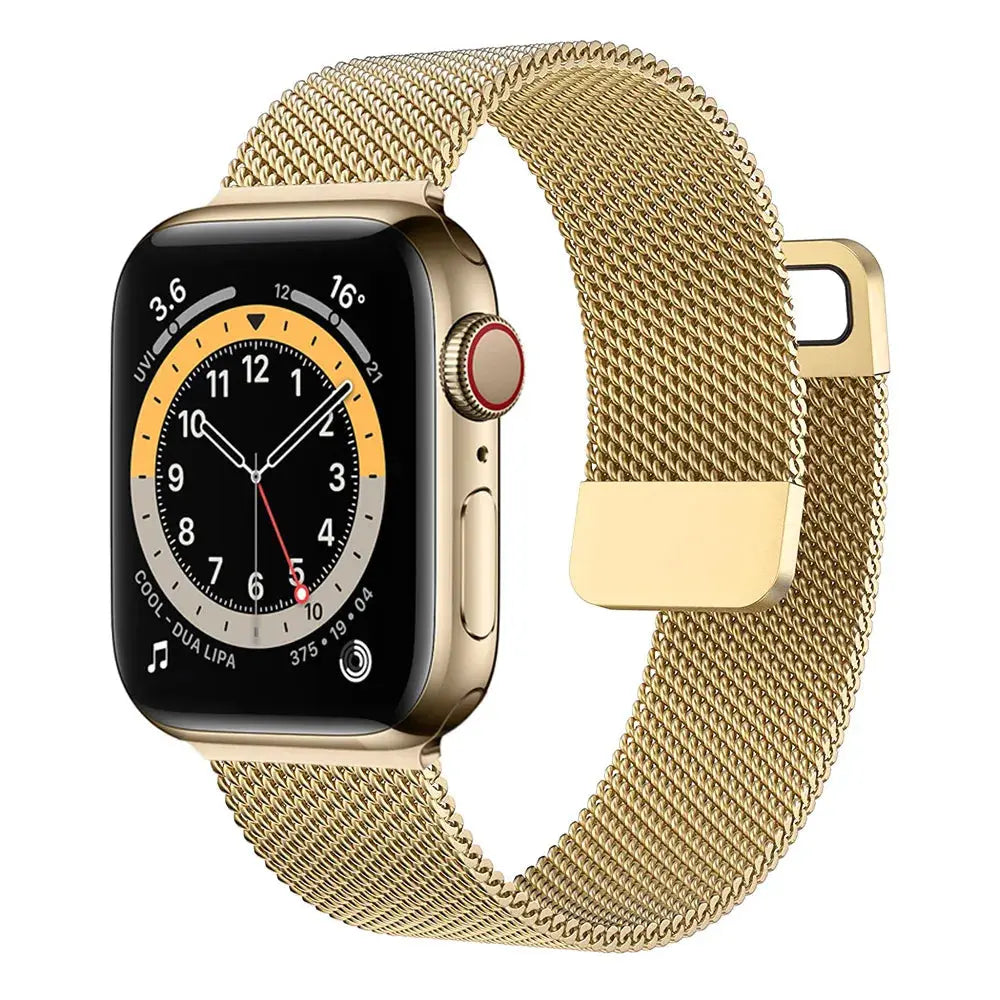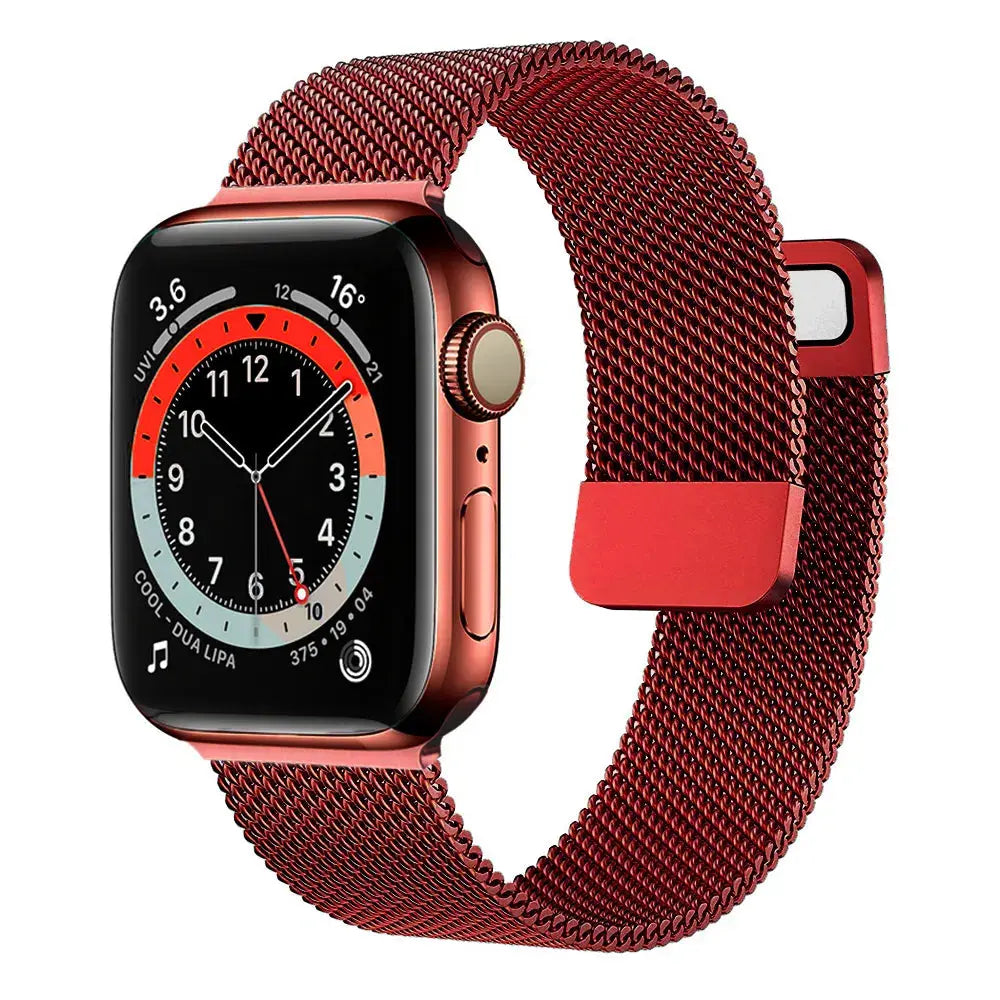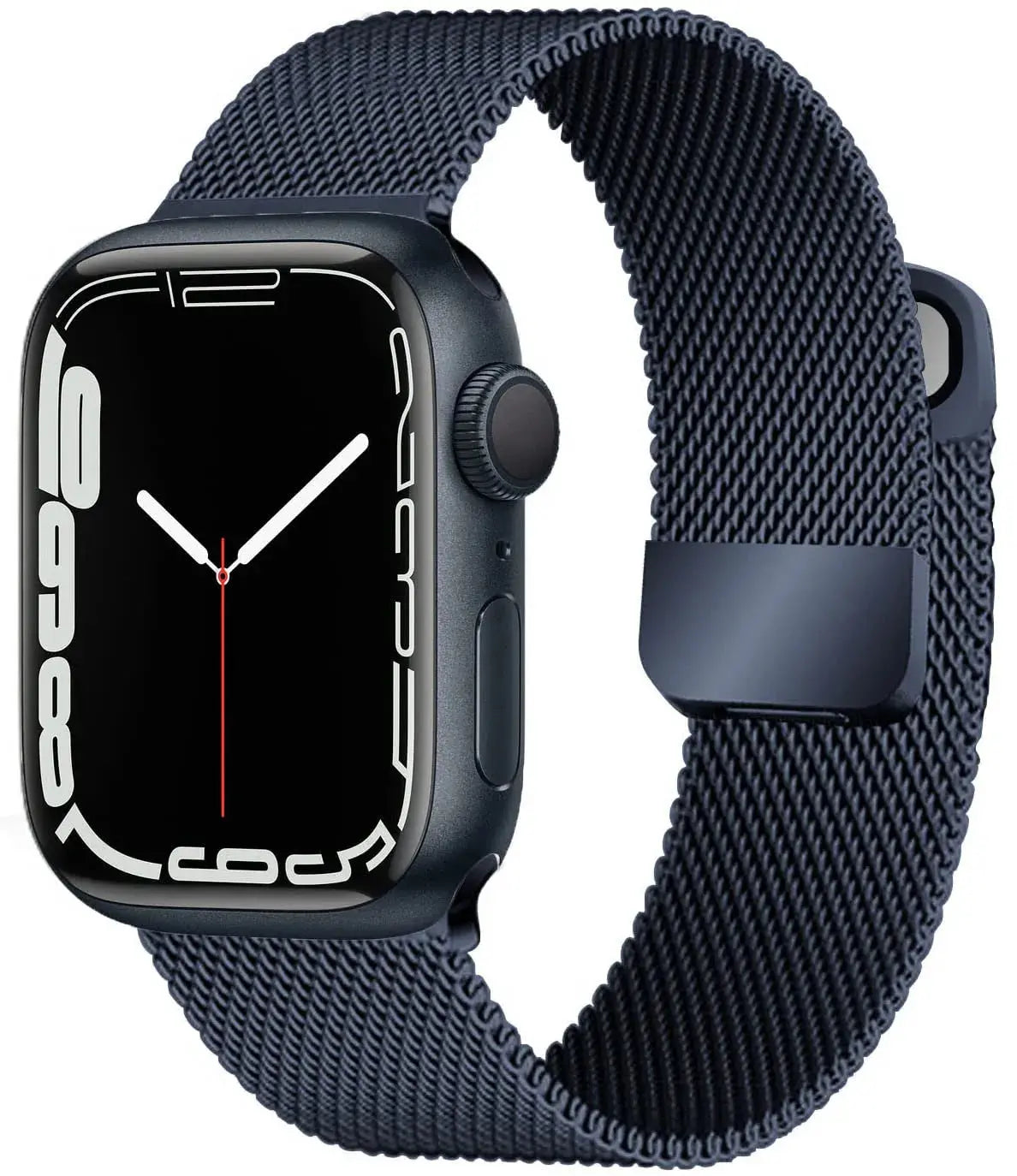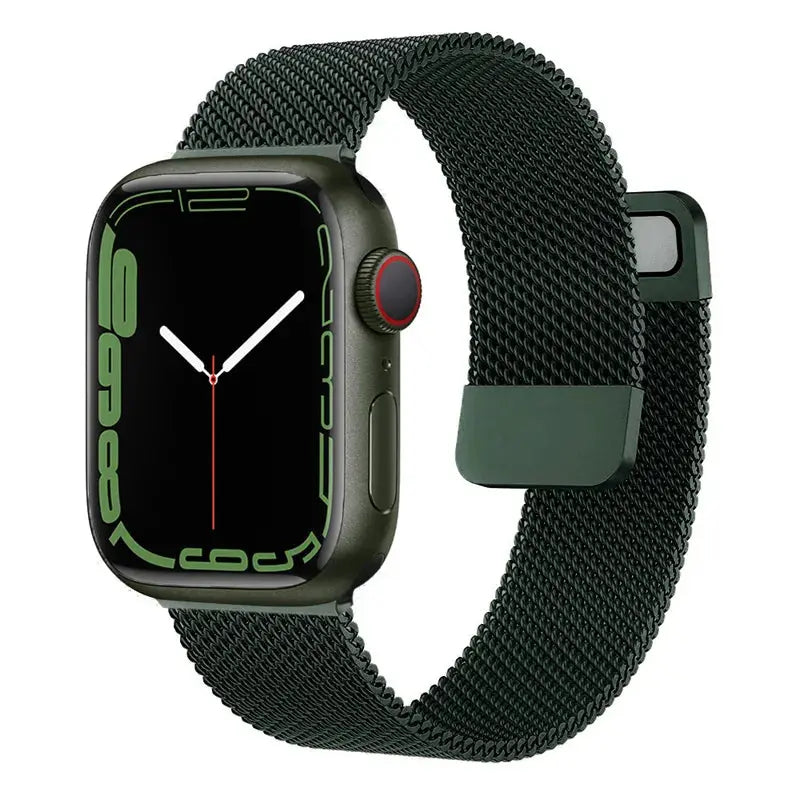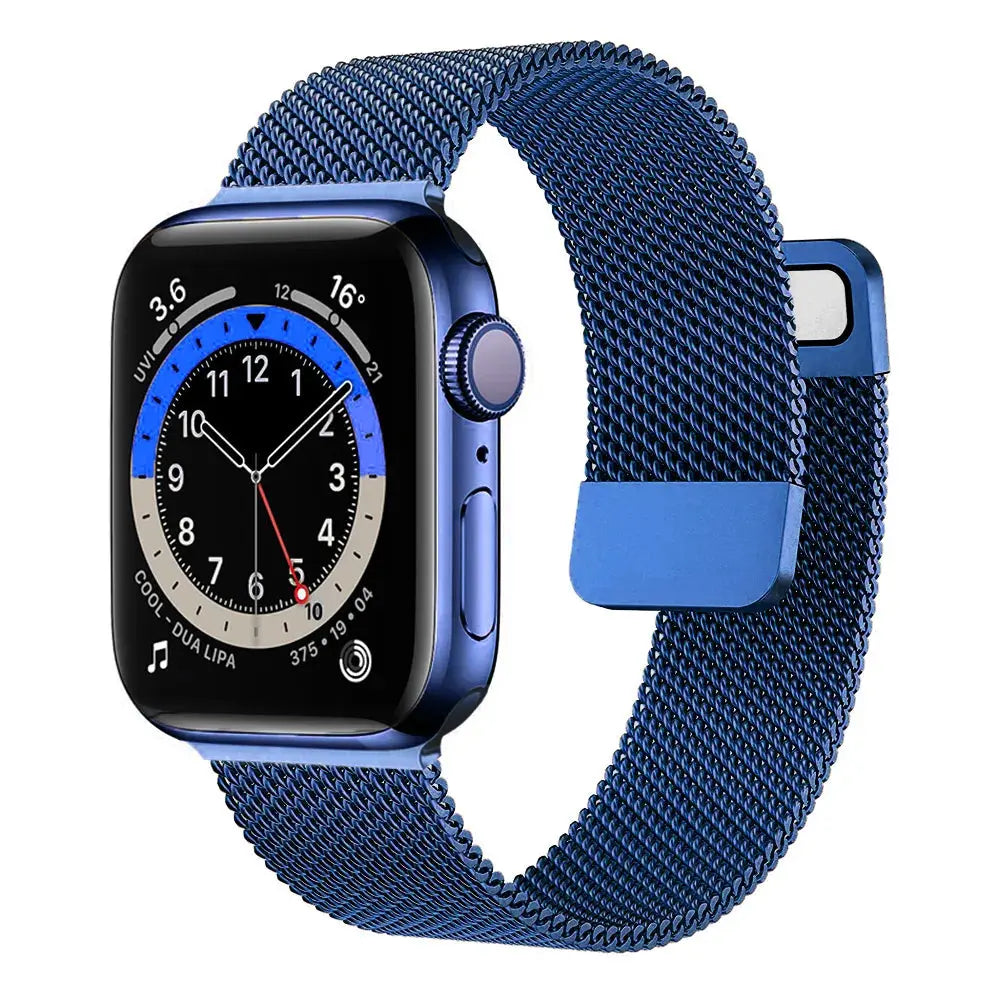 Steel Mesh Magnetic Closure Band for Apple Watch Series 9 Ultra 2
Sale price
$44.95
Regular price
$89.95
(/)
Product Description: Introducing our Steel Mesh Magnetic Closure Band, a pinnacle of modern elegance meticulously crafted by Pinnacle Luxuries. This premium band is custom designed for the Apple Watch Series 9 and Ultra 2, seamlessly blending style with functionality.
Key Features:
Premium Stainless Steel: Crafted from high-quality stainless steel, this mesh band offers exceptional durability, ensuring long-lasting performance and a luxurious feel against your skin.
Magnetic Closure: The secure magnetic closure provides a hassle-free experience, allowing you to effortlessly wear and remove your Apple Watch while ensuring a snug and comfortable fit.
Custom Designed: Tailored specifically for the Apple Watch Series 9 and Ultra 2, this band integrates seamlessly with your device, preserving its sleek and modern profile.
Universal Fit: This band is compatible with previous Apple Watch models. Simply refer to your Apple Watch's millimeter size to ensure a perfect fit, offering versatility for various Apple Watch versions.
Adjustable and Comfortable: The mesh design allows for easy adjustment, ensuring a customized and secure fit for all wrist sizes. Experience ultimate comfort throughout the day, whether you're at work, exercising, or attending social events.
Elevated Style: Elevate your everyday style with the chic and contemporary design of the Steel Mesh Magnetic Closure Band. Whether you're in a boardroom meeting or out for dinner, this band adds a touch of sophistication to any outfit.
Easy Installation: Effortlessly attach and detach the band using the integrated lugs, making band replacement a breeze without the need for additional tools.
Pinnacle Luxuries Quality: Backed by Pinnacle Luxuries' reputation for excellence, this band exemplifies superior craftsmanship, ensuring a premium accessory for your Apple Watch.
Upgrade your Apple Watch with the Steel Mesh Magnetic Closure Band and indulge in the perfect combination of style, comfort, and functionality. Designed exclusively by Pinnacle Luxuries, this band redefines your Apple Watch experience, allowing you to make a statement wherever life takes you. Elevate your wristwear and embrace sophistication with this exquisite steel mesh band.
Steel Mesh Magnetic Closure Band for Apple Watch Series 9 Ultra 2
Sale price
$44.95
Regular price
$89.95
Choose options