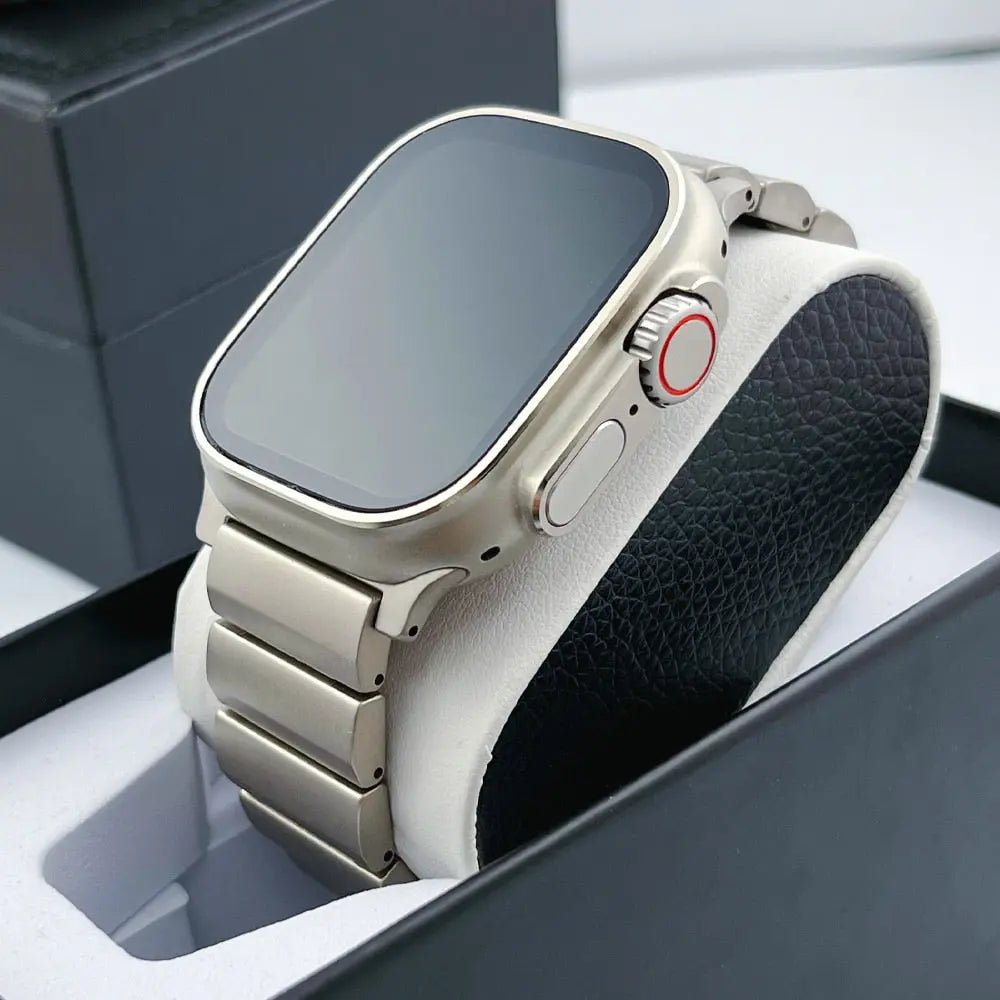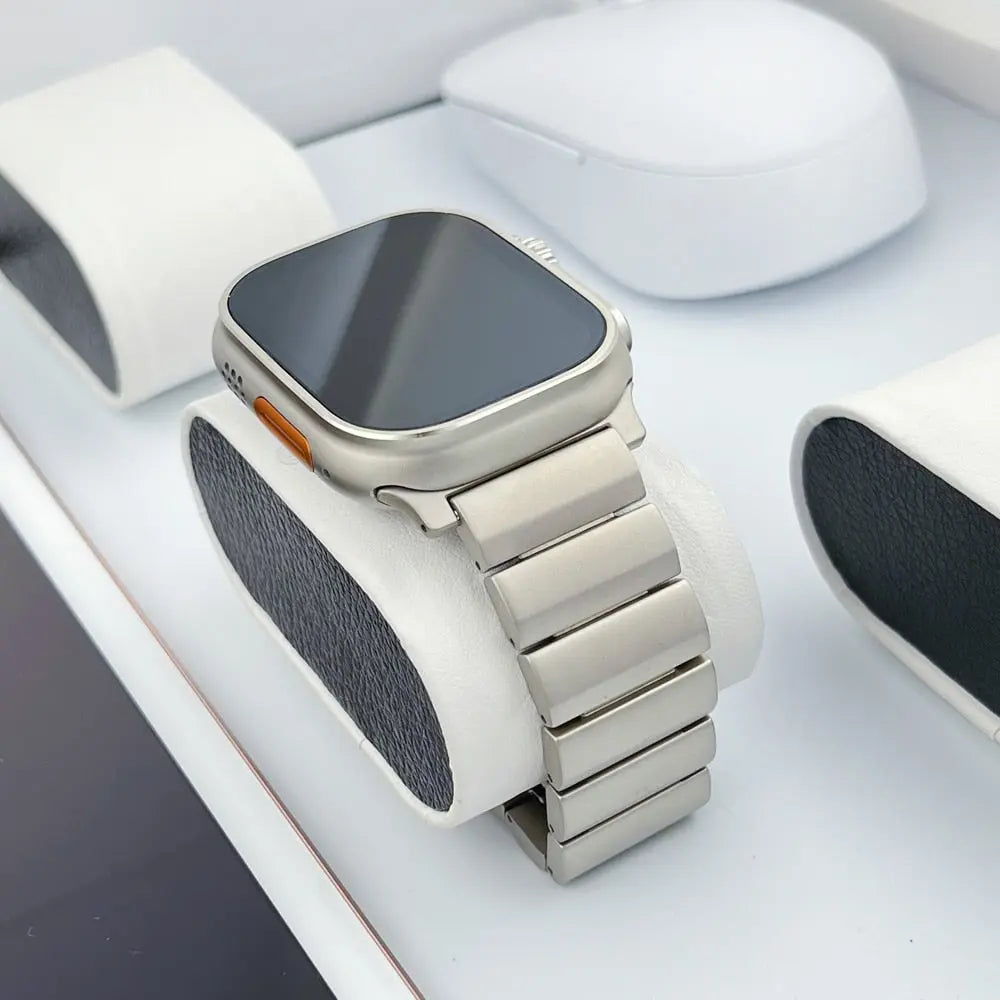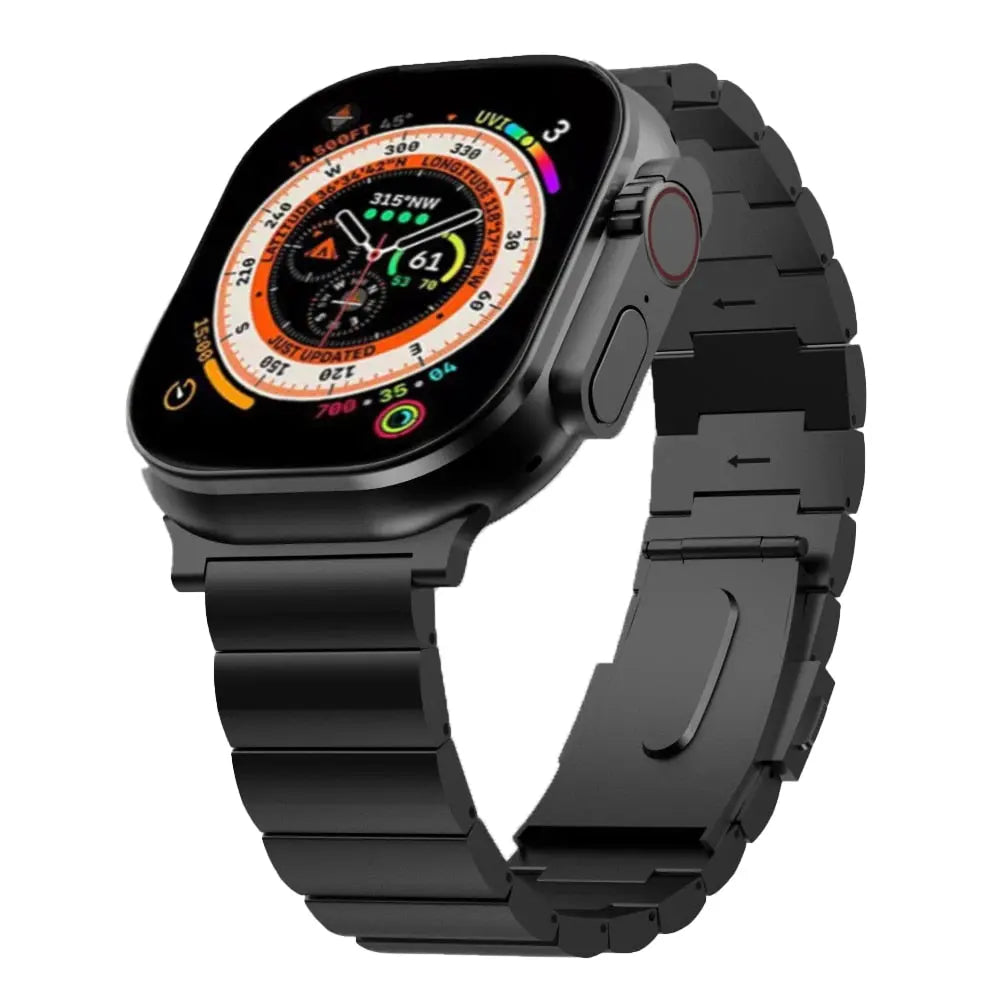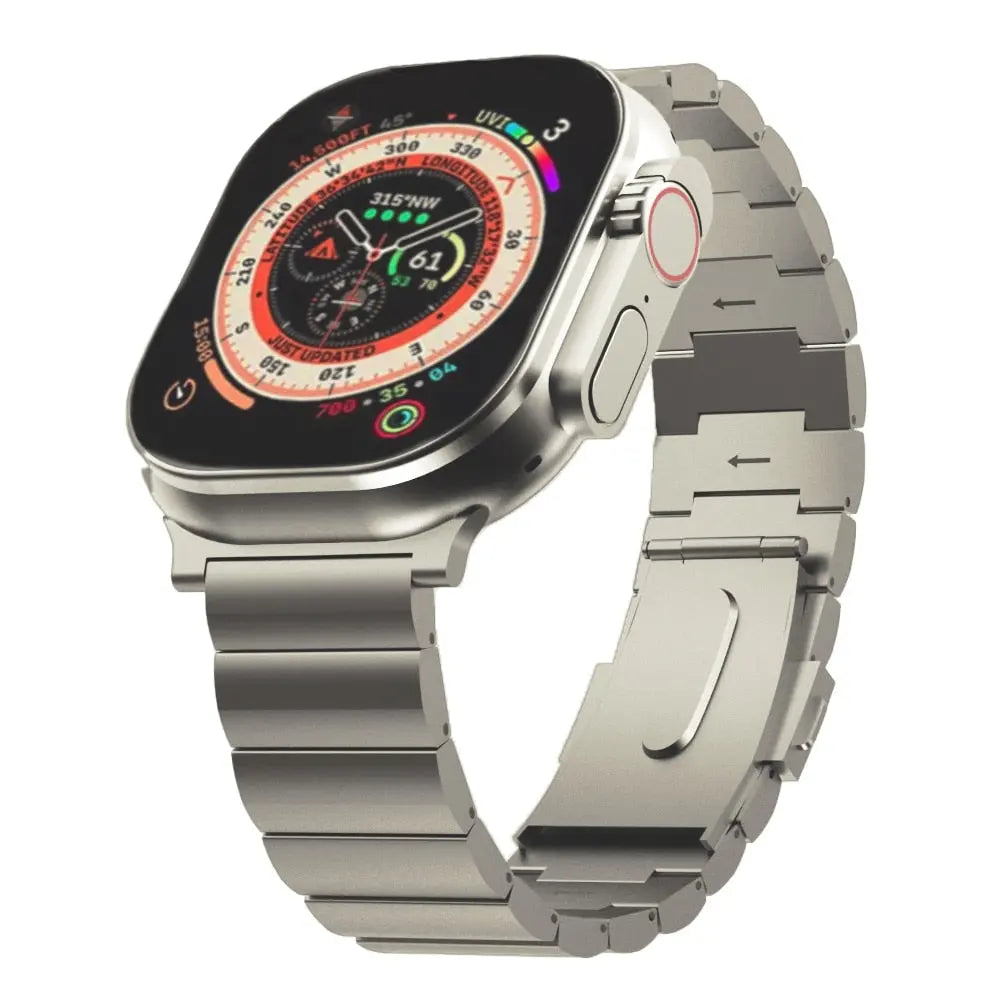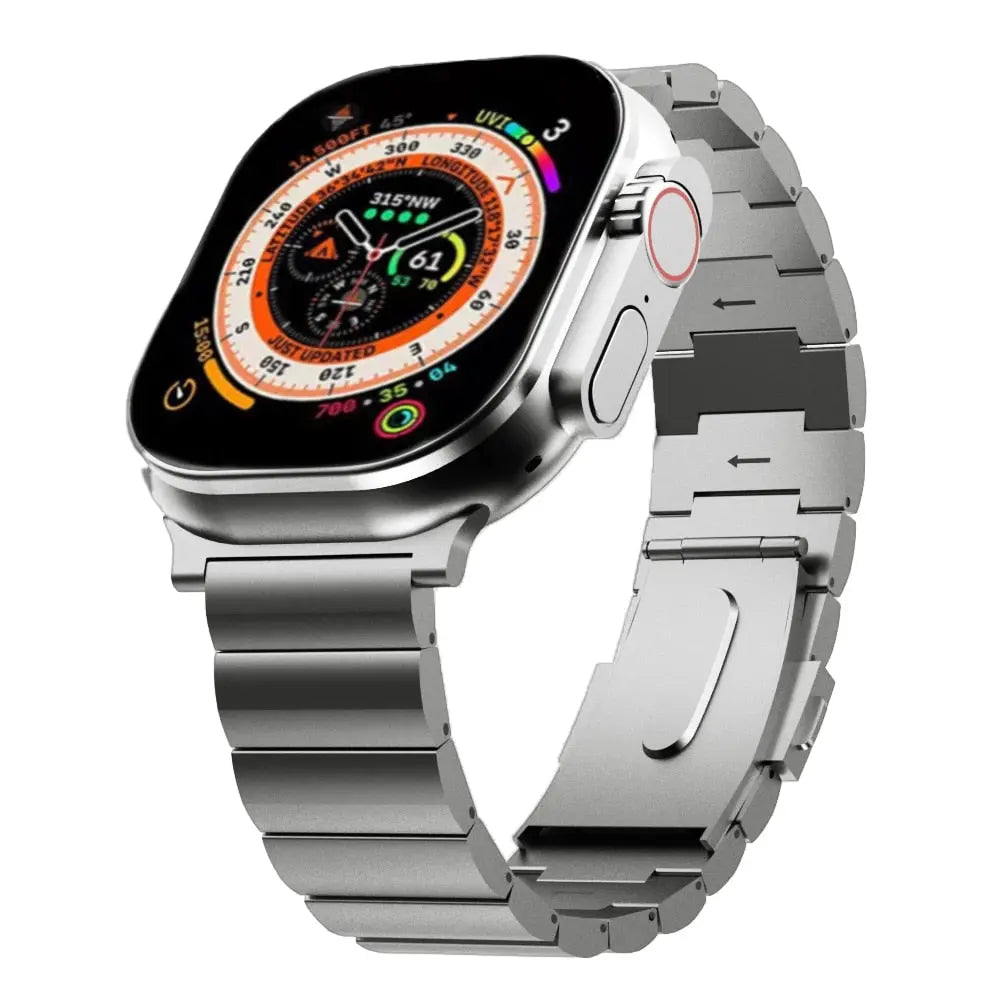 TitaniumFlex Pro Premium Titanium Band for Apple Watch Series 9 and Ultra 2
Sale price
$69.95
Regular price
$134.95
(/)
Description:
Elevate your Apple Watch to the pinnacle of style and durability with the TitaniumFlex Pro—a premium titanium band custom-designed for Apple Watch Series 7, 8, 9 (45mm), Apple Watch Ultra, and Apple Watch Ultra 2 (49mm). This best-selling band, exclusively crafted by Pinnacle Luxuries, delivers the ultimate fusion of fashion and functionality.
Superior Titanium Craftsmanship: Experience the exceptional quality of titanium. The TitaniumFlex Pro is expertly crafted to provide a flawless blend of strength and style, making it the perfect accessory for your Apple Watch.
Custom Designed for Series 7, 8, 9, Ultra, and Ultra 2: Enjoy a precision fit with our custom-designed band. It perfectly complements your Apple Watch Series 7, 8, 9 (45mm), Apple Watch Ultra, and Apple Watch Ultra 2 (49mm), ensuring a secure and reliable connection.
Secure and Comfortable: With a robust clasp mechanism, the TitaniumFlex Pro offers a secure fit, so your watch stays in place throughout your day. Its lightweight construction ensures all-day comfort without sacrificing durability.
Sleek and Versatile Style: Make a statement with a band that complements any look. Whether you're dressing up for a special occasion or going about your daily routine, the TitaniumFlex Pro's sleek design and premium finish add an elegant touch to your wrist.
Built to Last: Titanium is known for its exceptional durability and resistance to wear and tear. The TitaniumFlex Pro is no exception, making it the ideal choice for active lifestyles and everyday wear.
Easy Installation: Swap bands effortlessly with our user-friendly design. The TitaniumFlex Pro allows for quick and hassle-free band changes, giving you the freedom to adapt your style on the fly.
Upgrade your Apple Watch with the TitaniumFlex Pro and experience the perfect blend of style, comfort, and durability. Don't settle for ordinary when you can enjoy the extraordinary. Order now and elevate your Apple Watch to new heights of fashion and performance!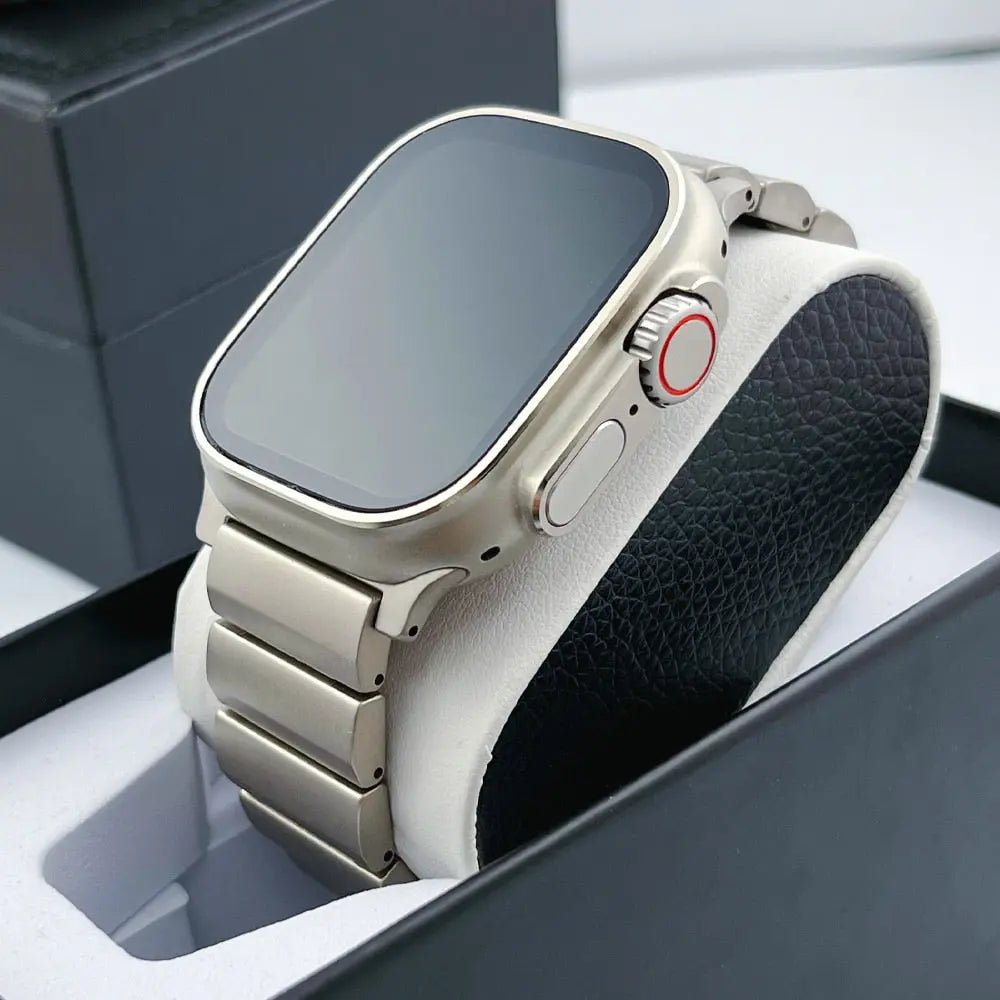 TitaniumFlex Pro Premium Titanium Band for Apple Watch Series 9 and Ultra 2
Sale price
$69.95
Regular price
$134.95
Choose options