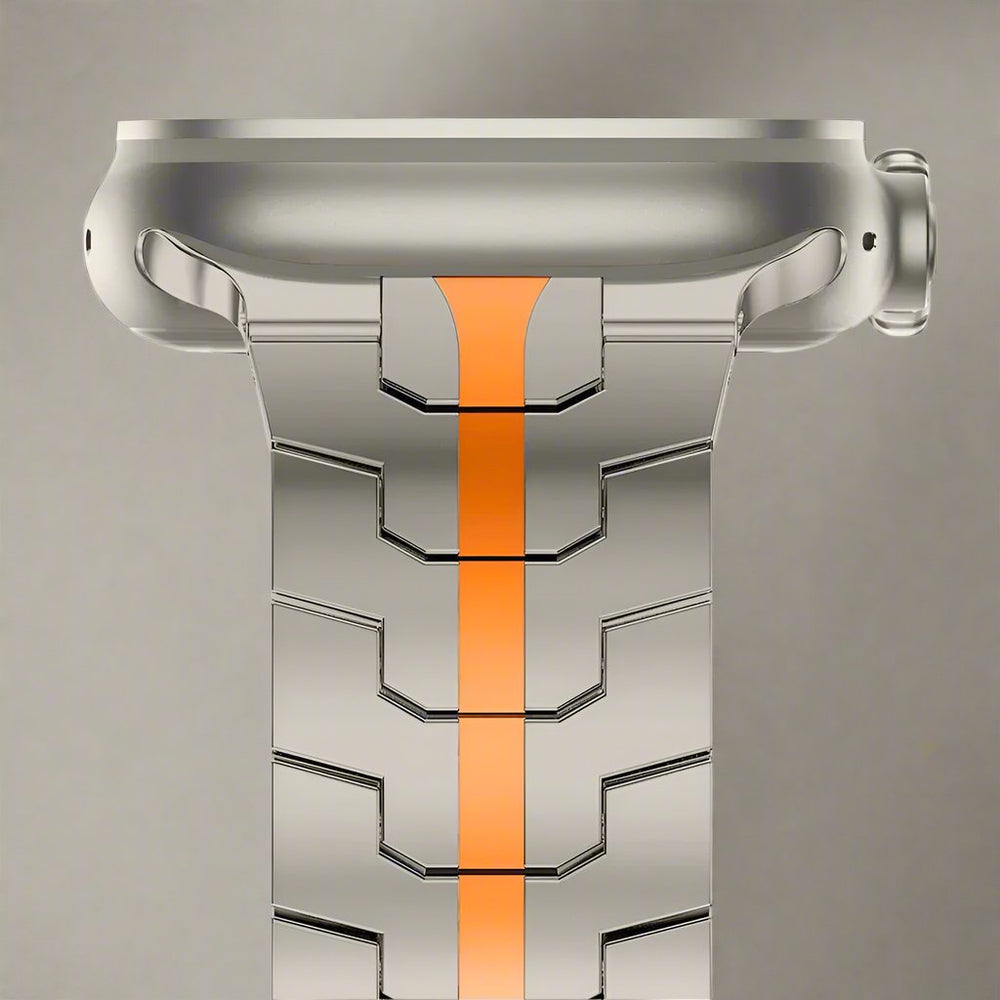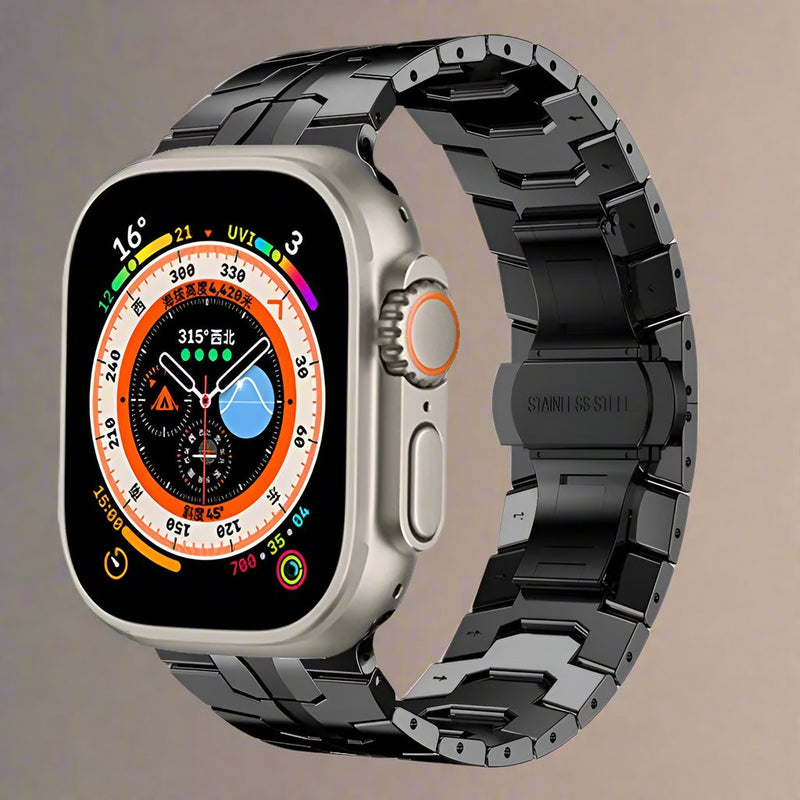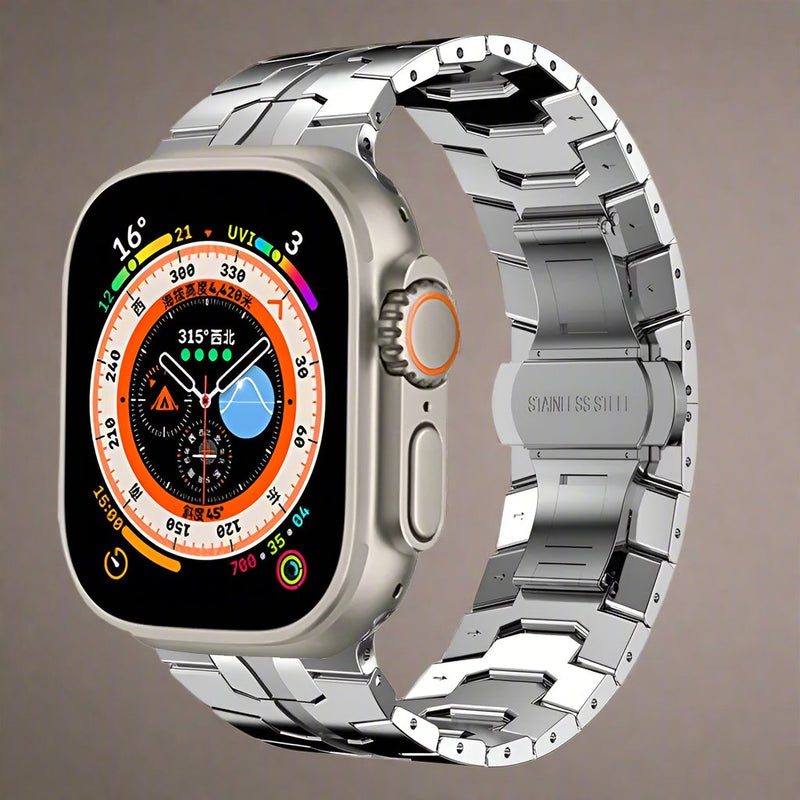 Premium Stainless Steel Band For Apple Watch Series 9 | Ultra 2
Sale price
$59.95
Regular price
$99.95
(/)
Description:
Elevate your Apple Watch to the pinnacle of style and sophistication with the Pinnacle Luxuries Stainless Steel Watch Band. This exquisite custom band, exclusively designed for the Apple Watch Series 9 (41mm and 45mm) and the Apple Watch Ultra 2 (49mm), sets a new standard in luxury craftsmanship and precision engineering.
Luxury Redefined: Our watch band is meticulously crafted from premium stainless steel, infusing your tech companion with an aura of opulence and refinement. It's not just an accessory; it's an expression of your discerning taste.
Unrivaled Security and Comfort: With its secure clasp and customizable fit, our watch band ensures not only a snug and comfortable wear but also peace of mind. No more worries about slipping or discomfort, just pure comfort and style.
Seamless Integration: Designed to flawlessly complement the sleek aesthetics of your Apple Watch, this custom band seamlessly melds with your device. It's a natural extension of your watch, enhancing both its beauty and functionality.
Elevate Every Occasion: Whether you're attending a formal business meeting or embarking on a casual adventure, our stainless steel watch band elevates your look with sophistication and grace. Make a statement wherever you go.
Engineered by Pinnacle Luxuries: Trust in Pinnacle Luxuries, a name synonymous with uncompromising quality and innovation. Every detail of this band reflects our dedication to excellence.
Multiply the Luxury, Order More Today: Indulge in the finest in wristwear aesthetics and technology. Don't just stop at one—order multiple bands to match every mood, occasion, and outfit. With our premium stainless steel watch band, you're not just buying an accessory; you're investing in a lifestyle of unparalleled elegance and luxury. Don't miss out—place your orders now to experience the pinnacle of sophistication.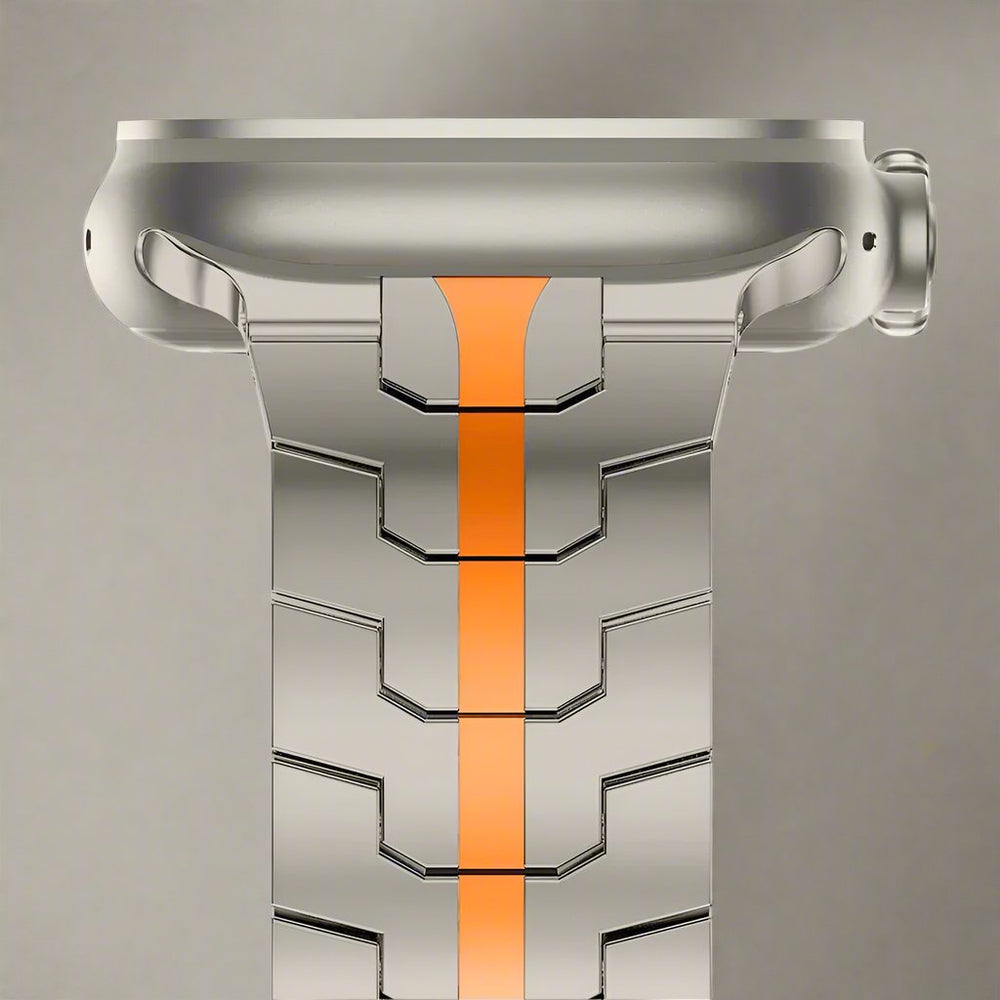 Premium Stainless Steel Band For Apple Watch Series 9 | Ultra 2
Sale price
$59.95
Regular price
$99.95
Choose options