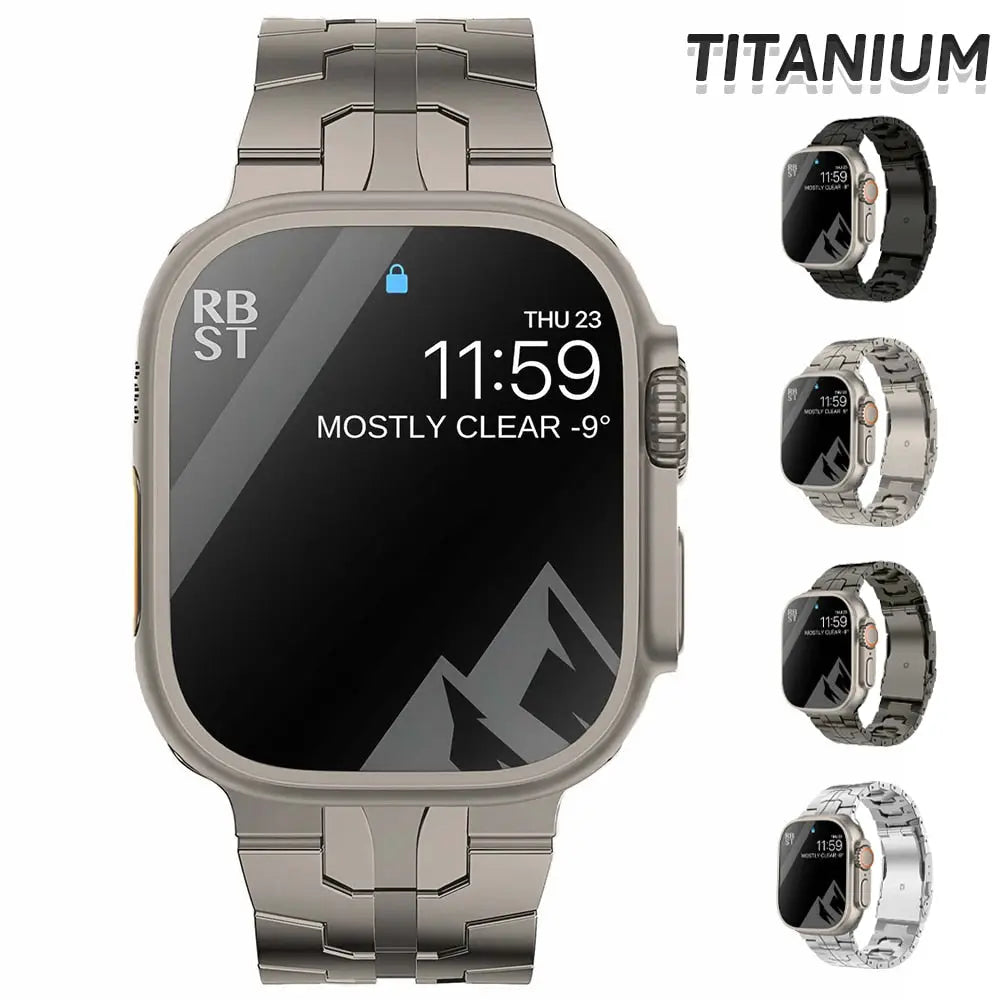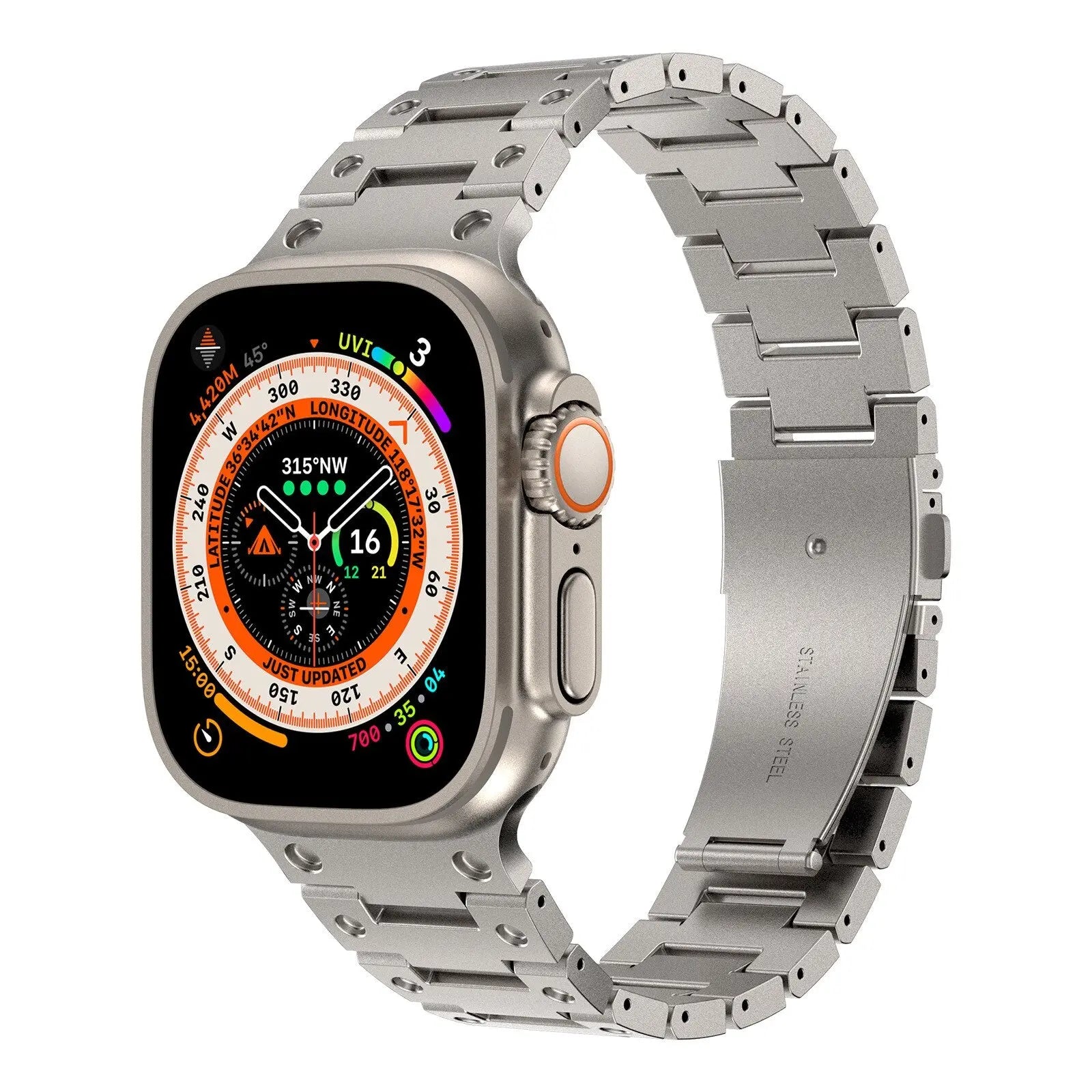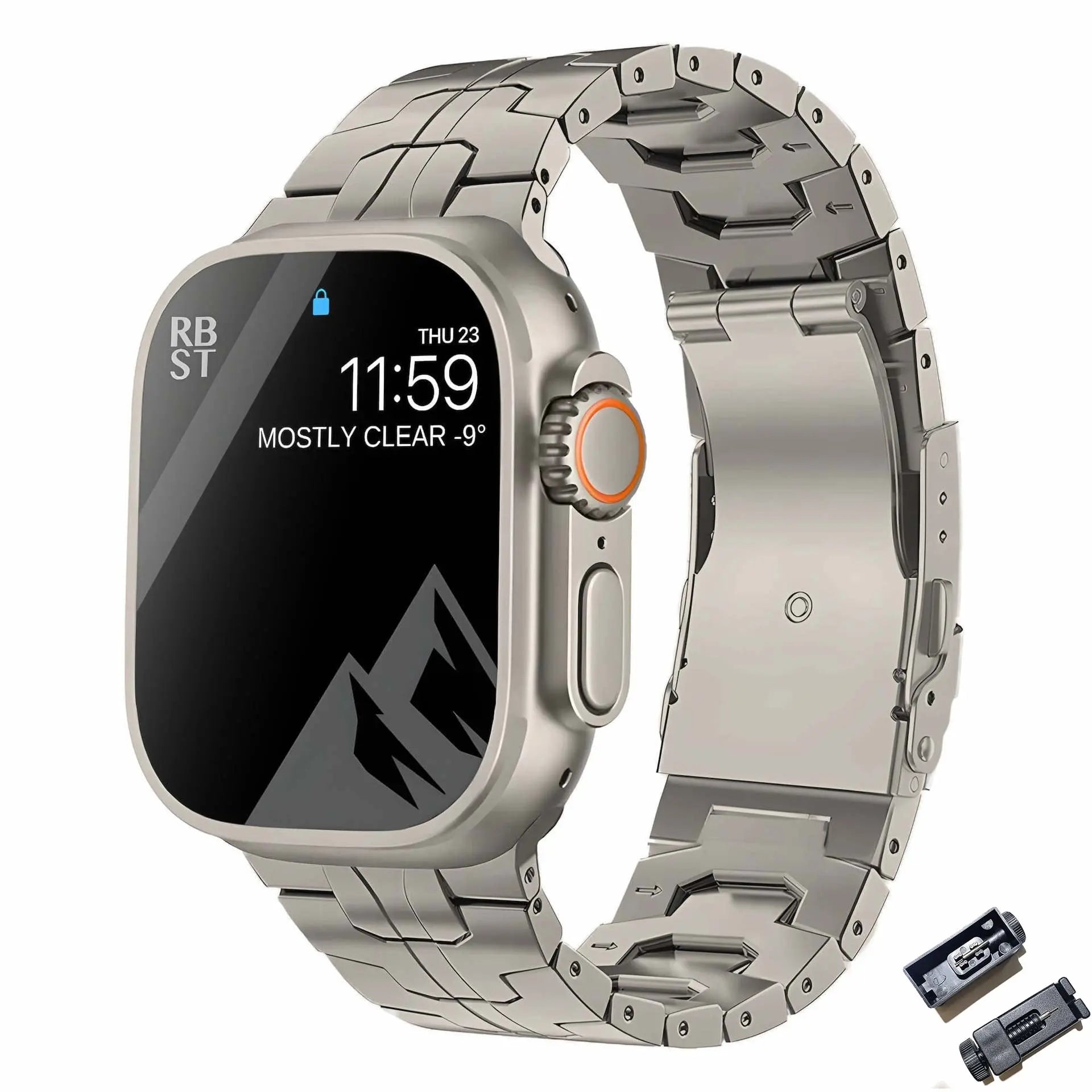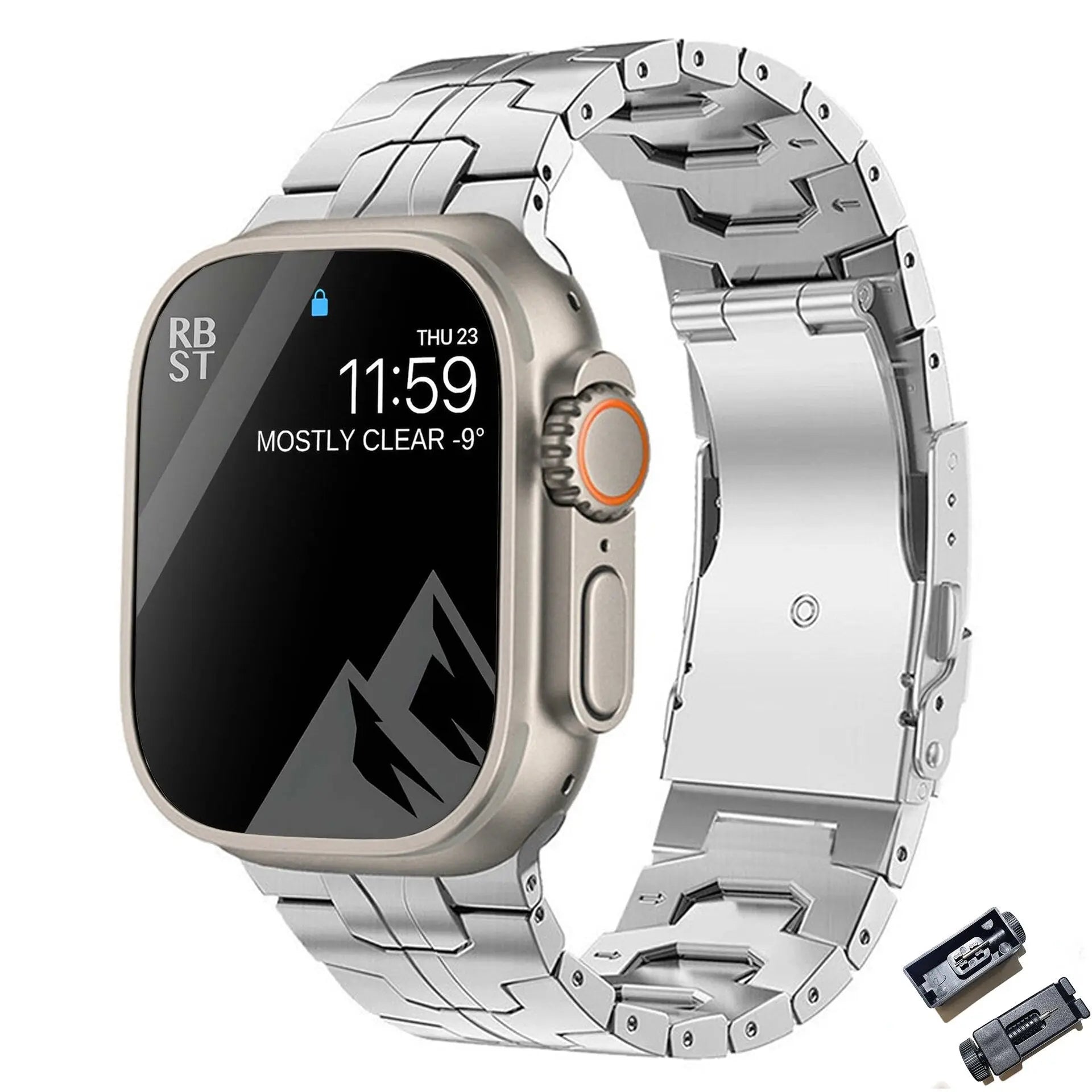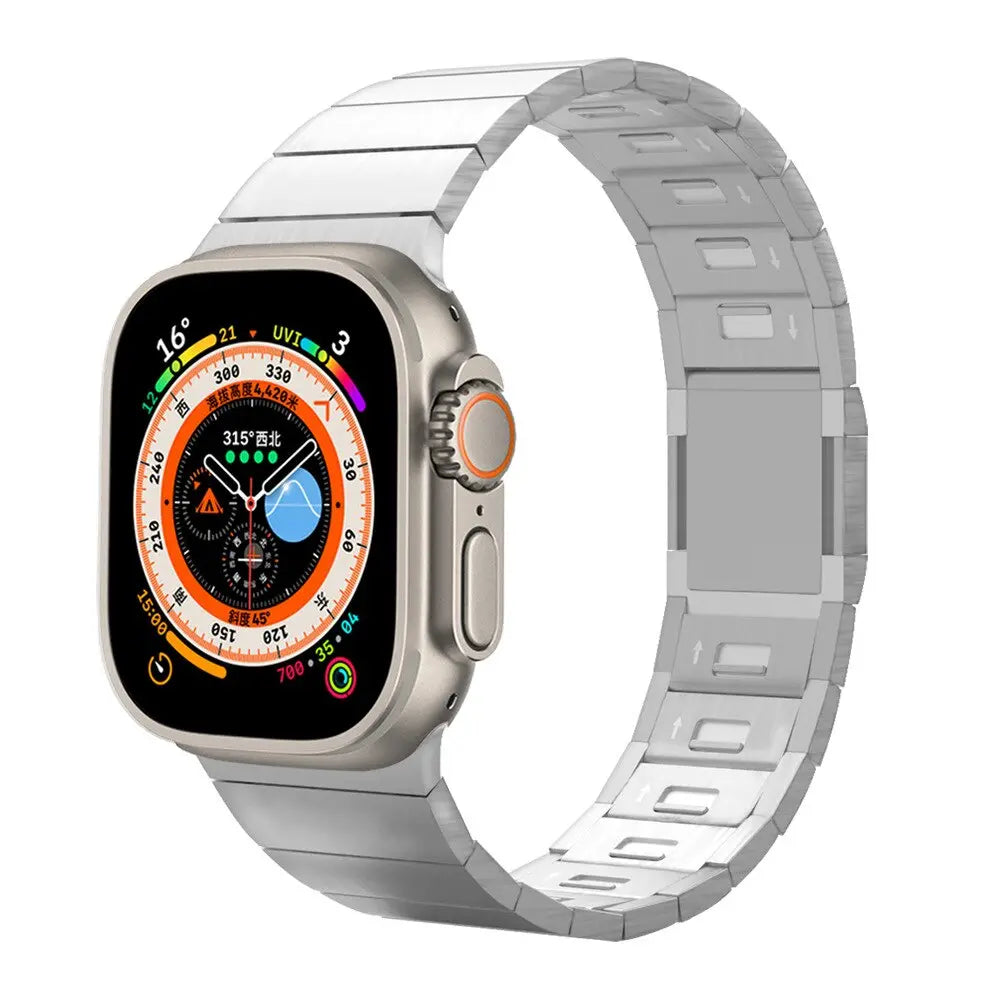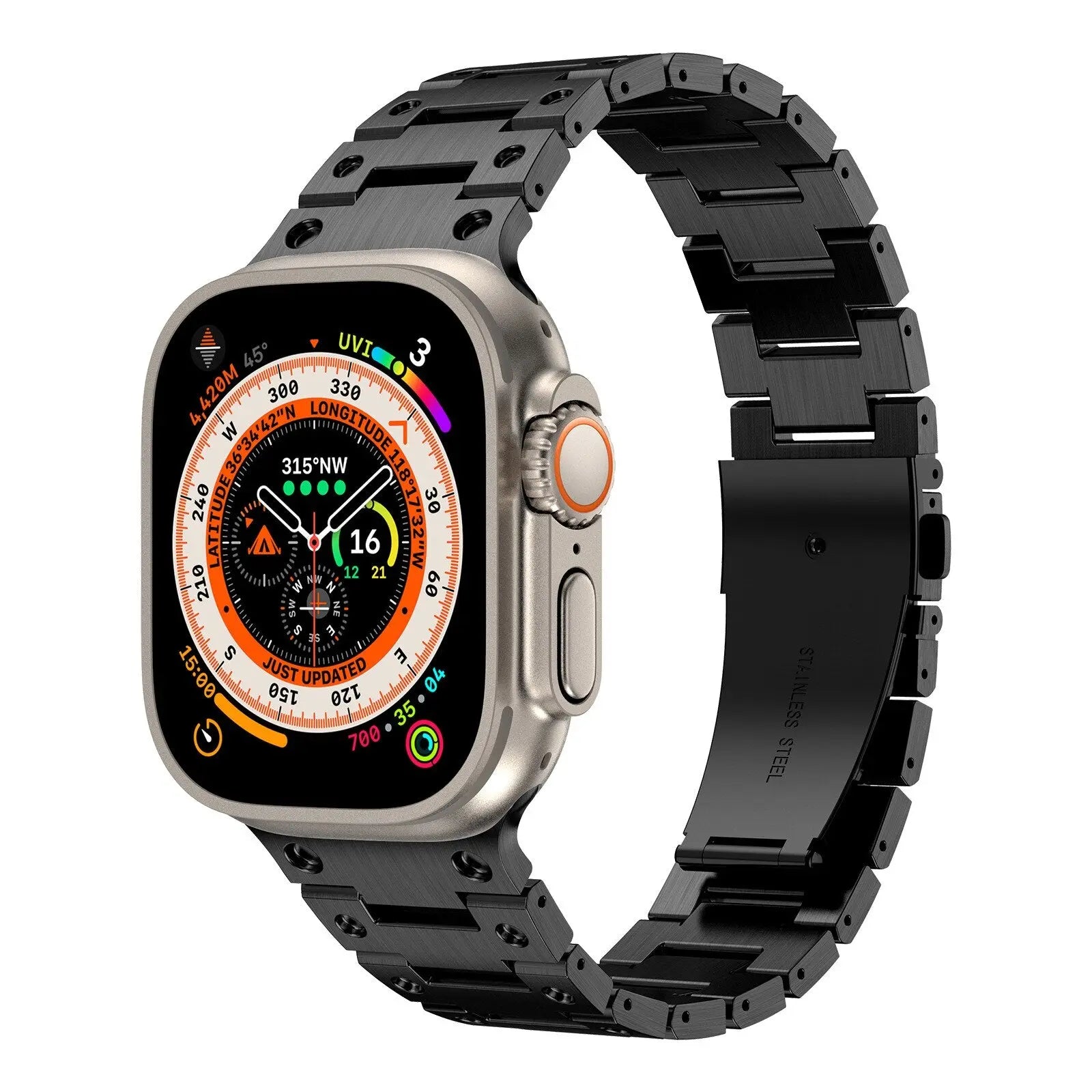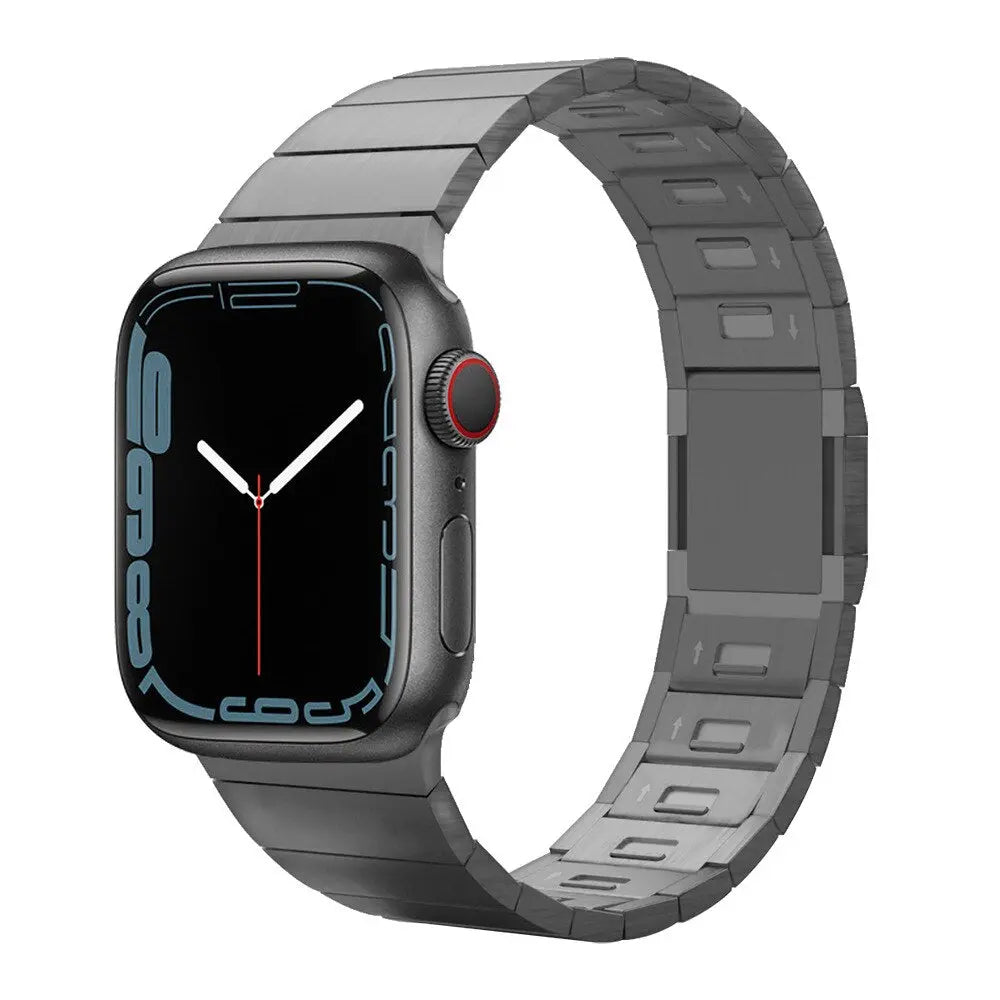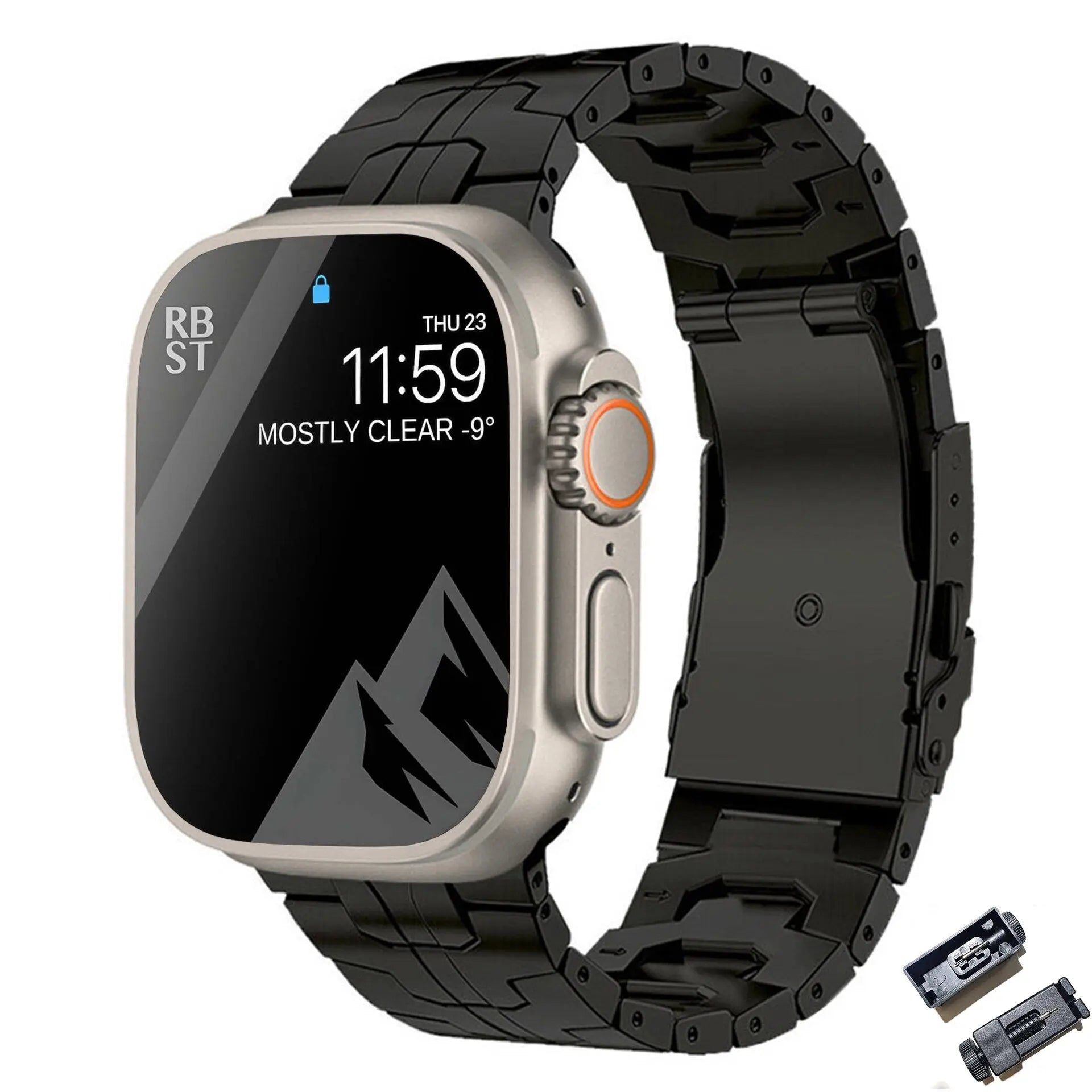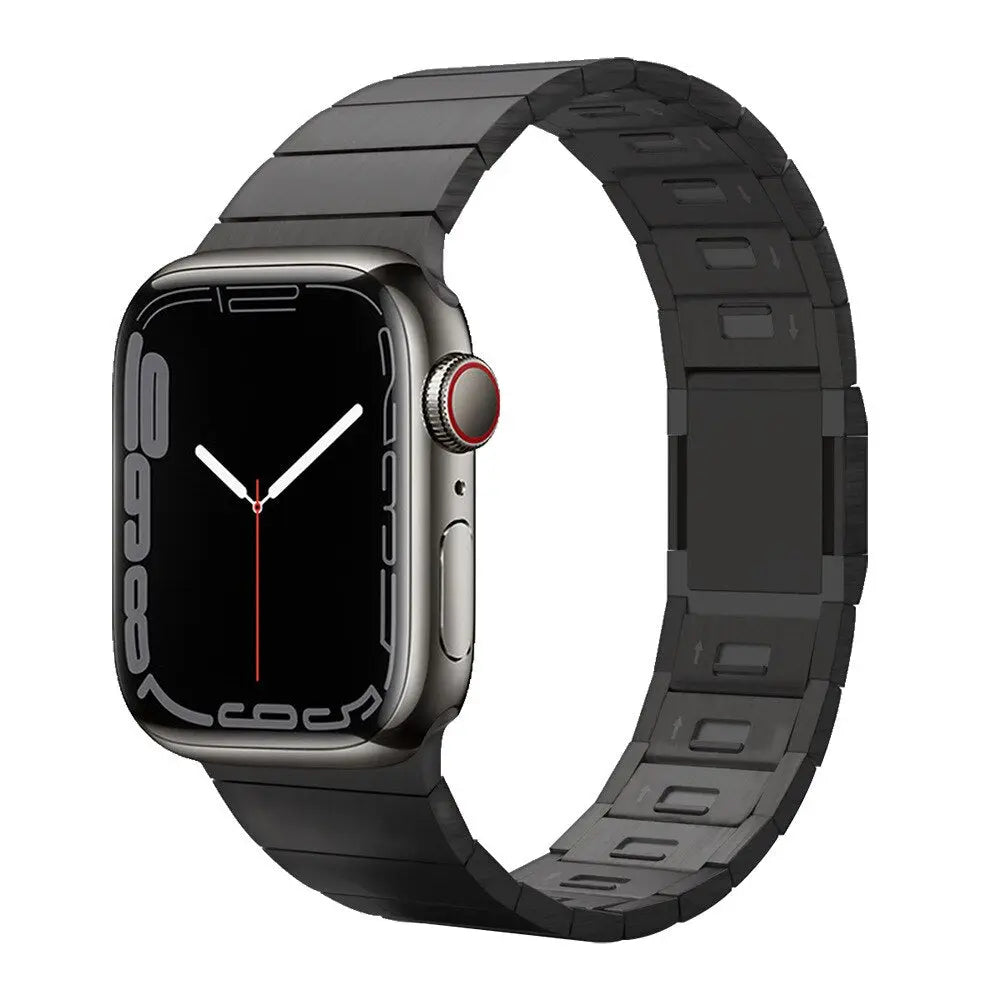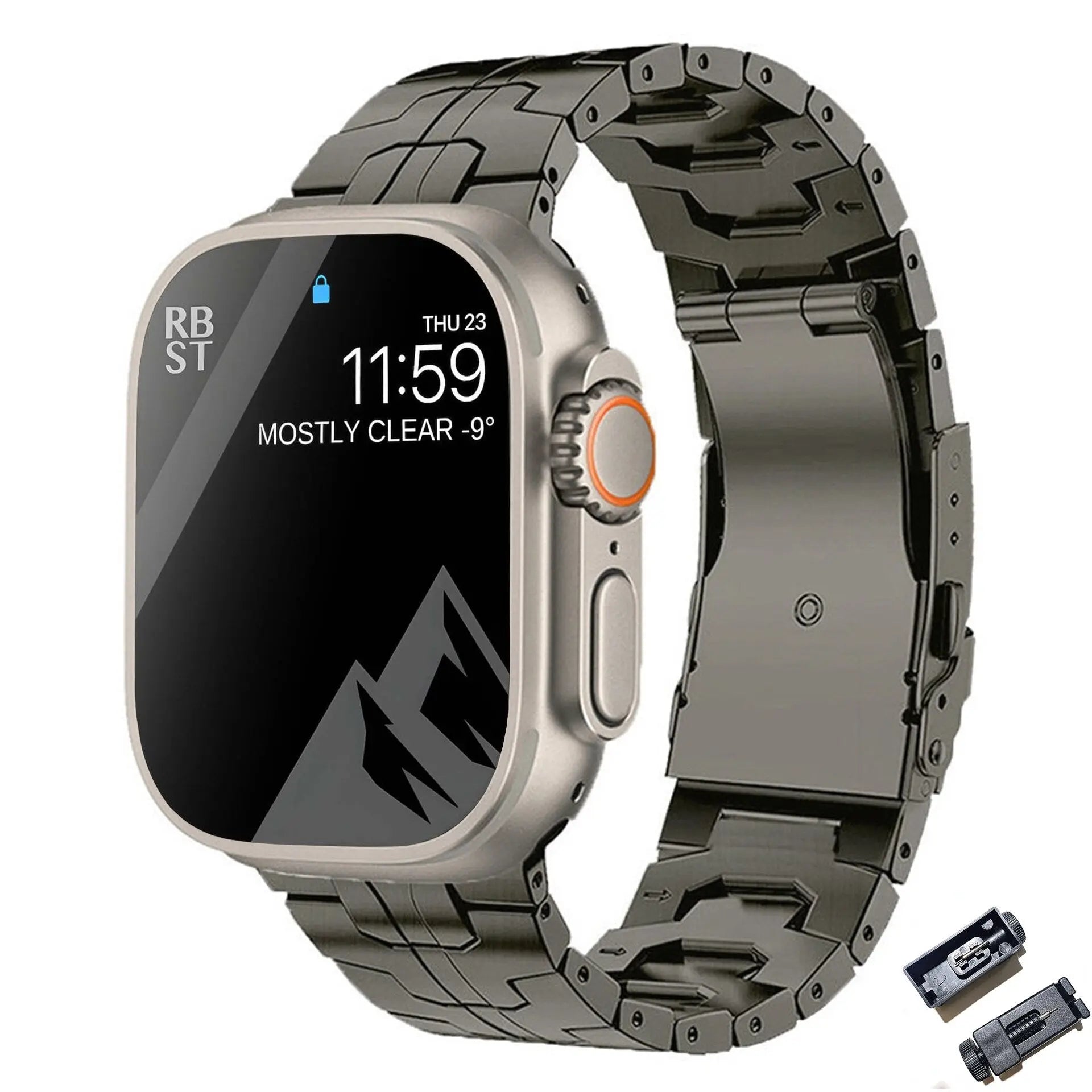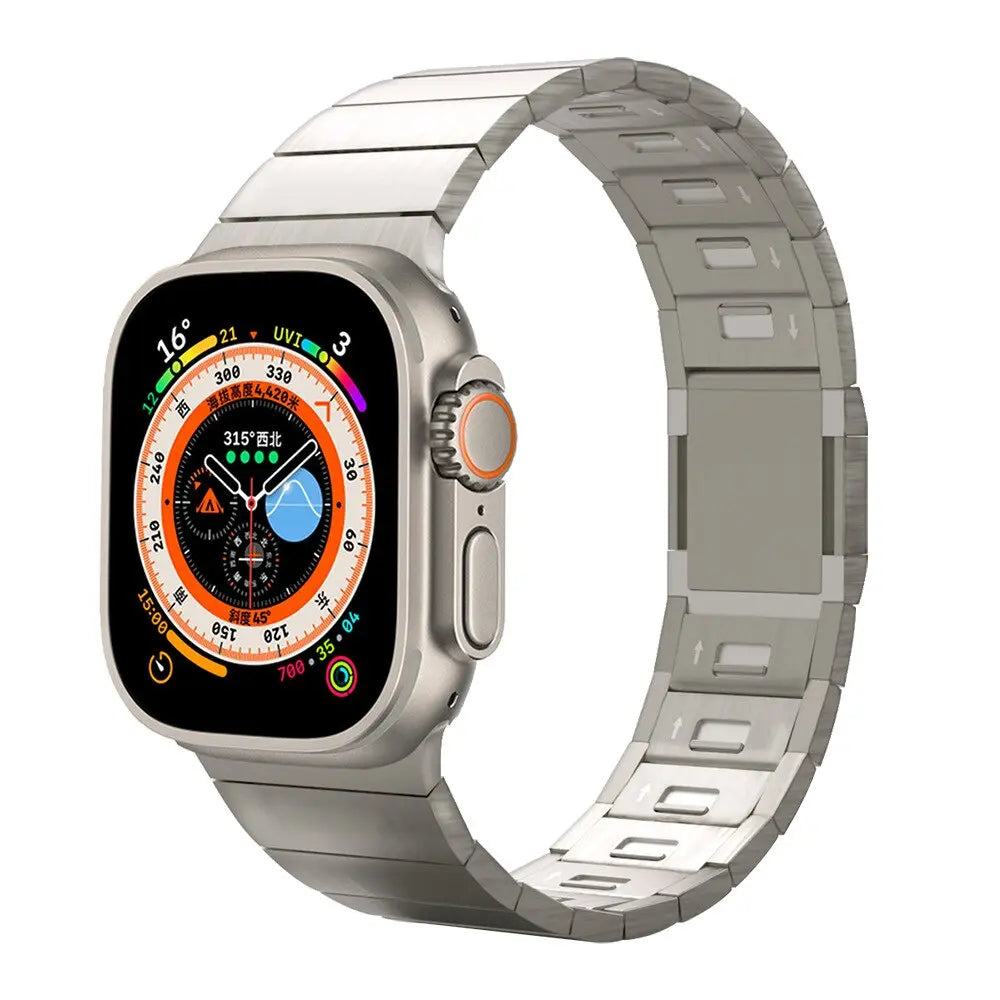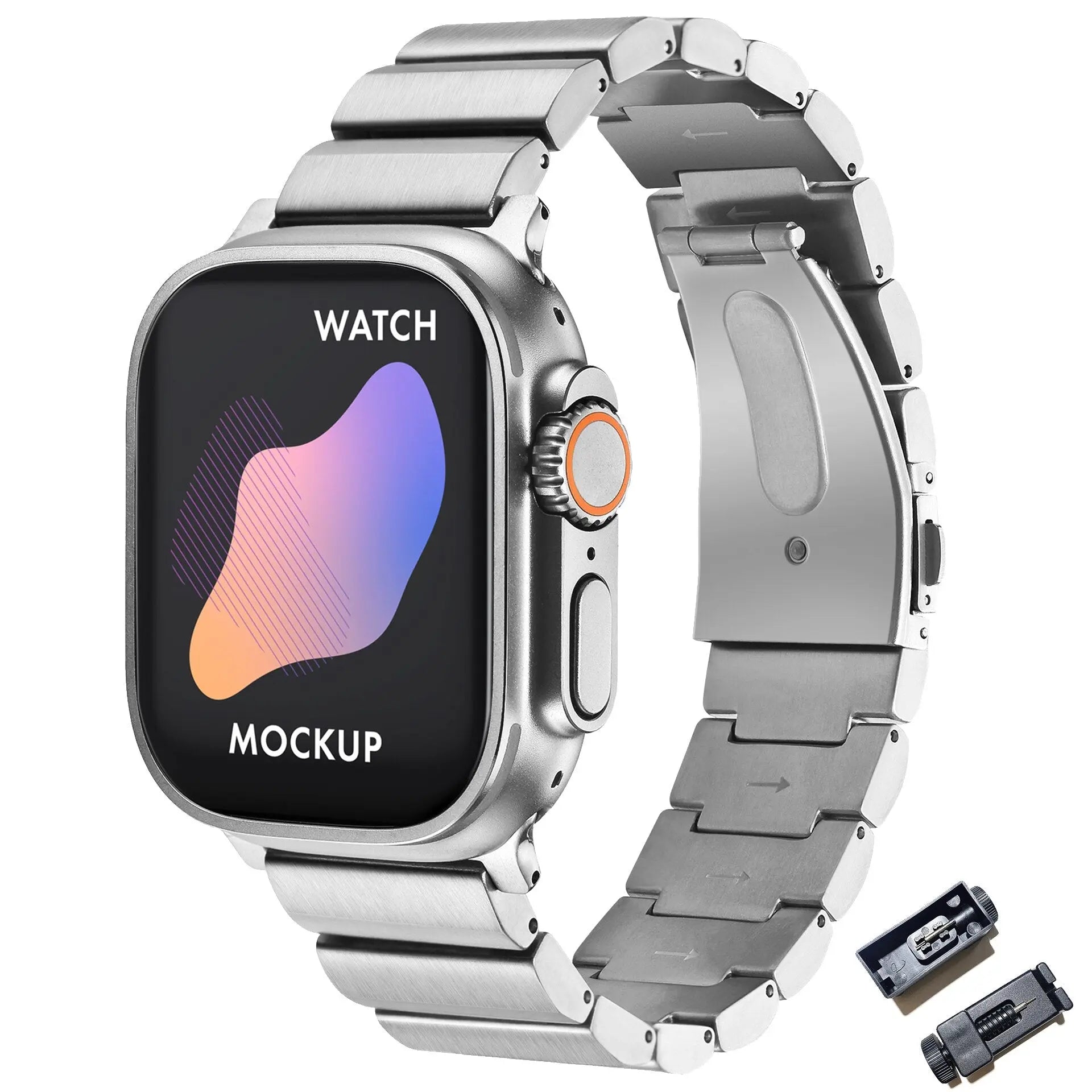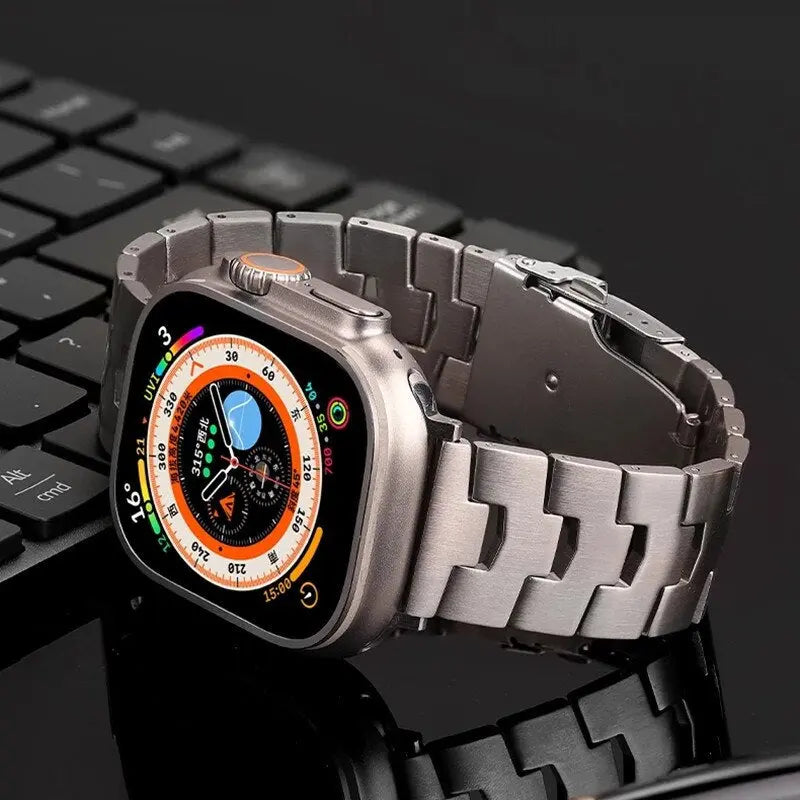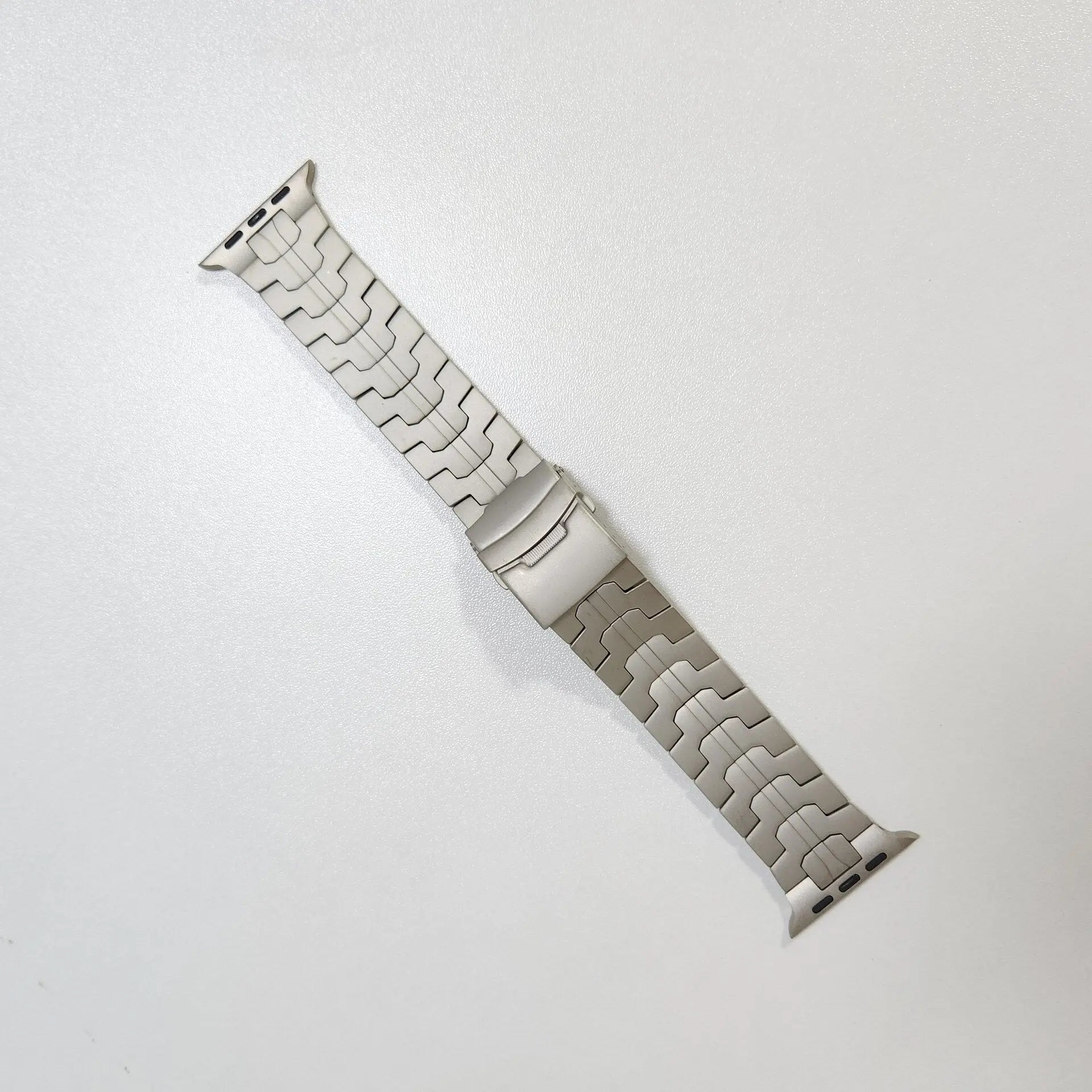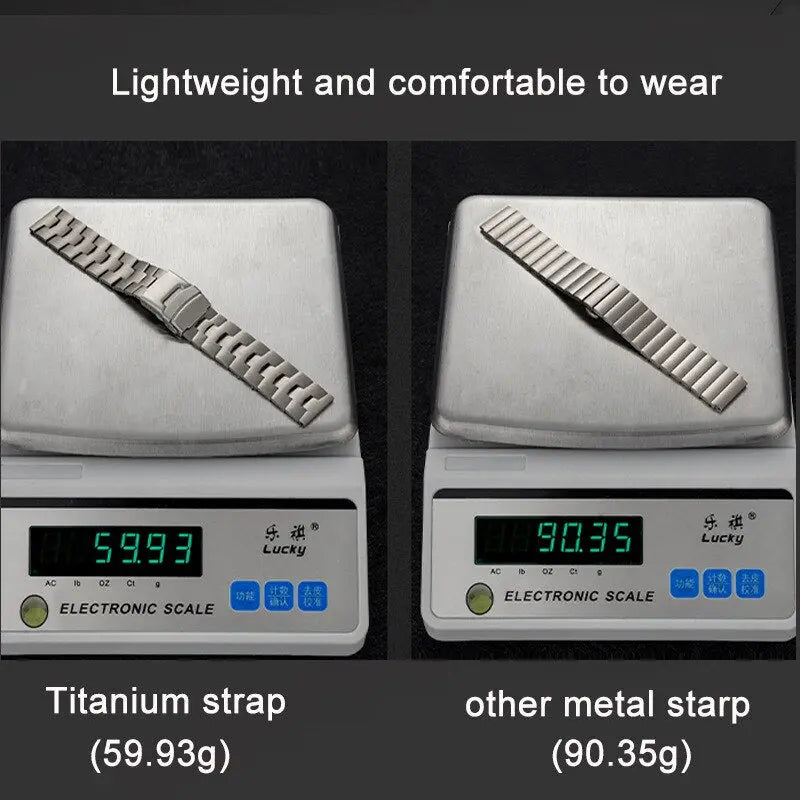 TitanLux: Luxurious Premium Grade Titanium Watch Band for Apple Watch
Sale price
$59.95
Regular price
$139.95
(/)
Brand: Pinnacle Luxuries
Description:
Introducing TitanLux, the epitome of luxury and sophistication for your Apple Watch. This exceptional watch band is crafted with premium grade titanium, meticulously designed to elevate your Apple Watch with its timeless elegance and exceptional durability.
Experience the unparalleled beauty and refinement of TitanLux. The premium grade titanium construction showcases its superior quality and durability, making it a perfect accessory for those who appreciate luxury and exquisite craftsmanship.
TitanLux offers a seamless fit for your Apple Watch, ensuring compatibility and a flawless integration with your device. The precision-engineered connectors provide a secure and hassle-free attachment, allowing you to effortlessly swap bands and personalize your Apple Watch to suit any occasion.
Indulge in the sheer comfort and lightweight nature of titanium. TitanLux combines strength with a feather-light feel, offering exceptional durability without compromising on comfort. Its smooth and polished finish adds a touch of elegance to your wrist, making a statement wherever you go.
The refined design of TitanLux exudes sophistication and style. The attention to detail and meticulous craftsmanship result in a visually striking appearance that seamlessly blends with your personal fashion sense. Elevate your Apple Watch with this luxurious accessory that exudes prestige.
Whether you're attending a formal event or enjoying everyday activities, TitanLux ensures your Apple Watch remains secure and stylish. Its adjustable links allow for a customized fit, providing a comfortable wearing experience that lasts throughout the day.
Choose TitanLux and experience the perfect fusion of luxury and functionality. Elevate your Apple Watch to new heights with this premium grade titanium watch band. Embrace the timeless elegance and exceptional durability that only TitanLux can offer. Make a statement with your Apple Watch. Choose TitanLux and redefine sophistication.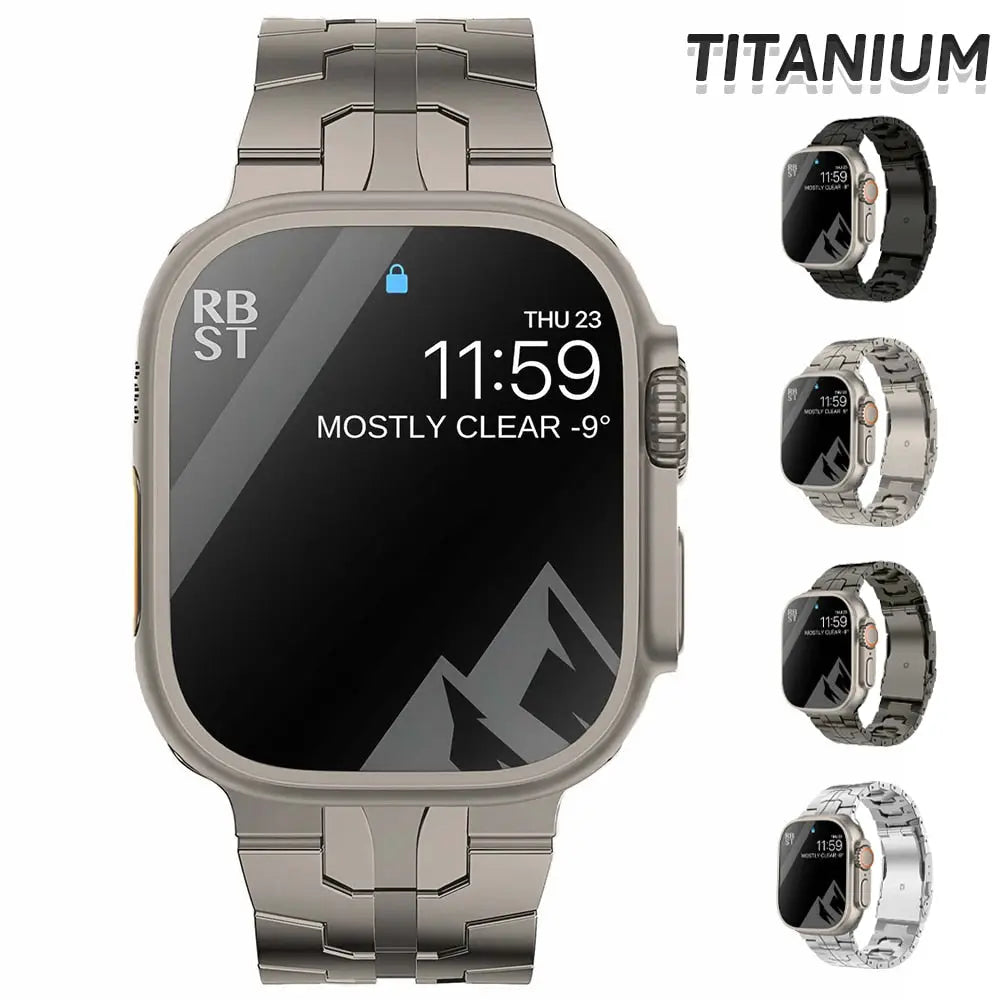 TitanLux: Luxurious Premium Grade Titanium Watch Band for Apple Watch
Sale price
$59.95
Regular price
$139.95
Choose options