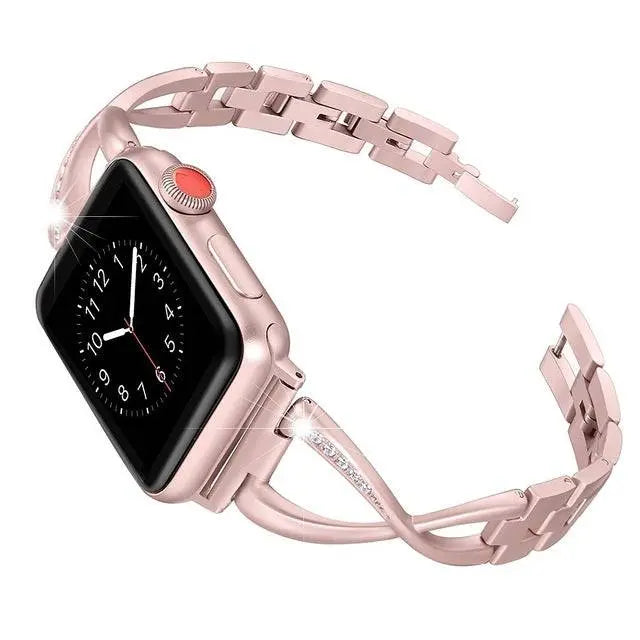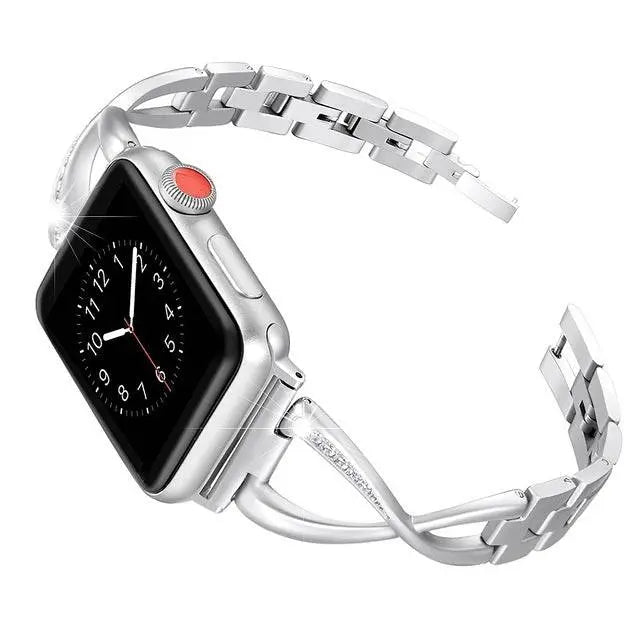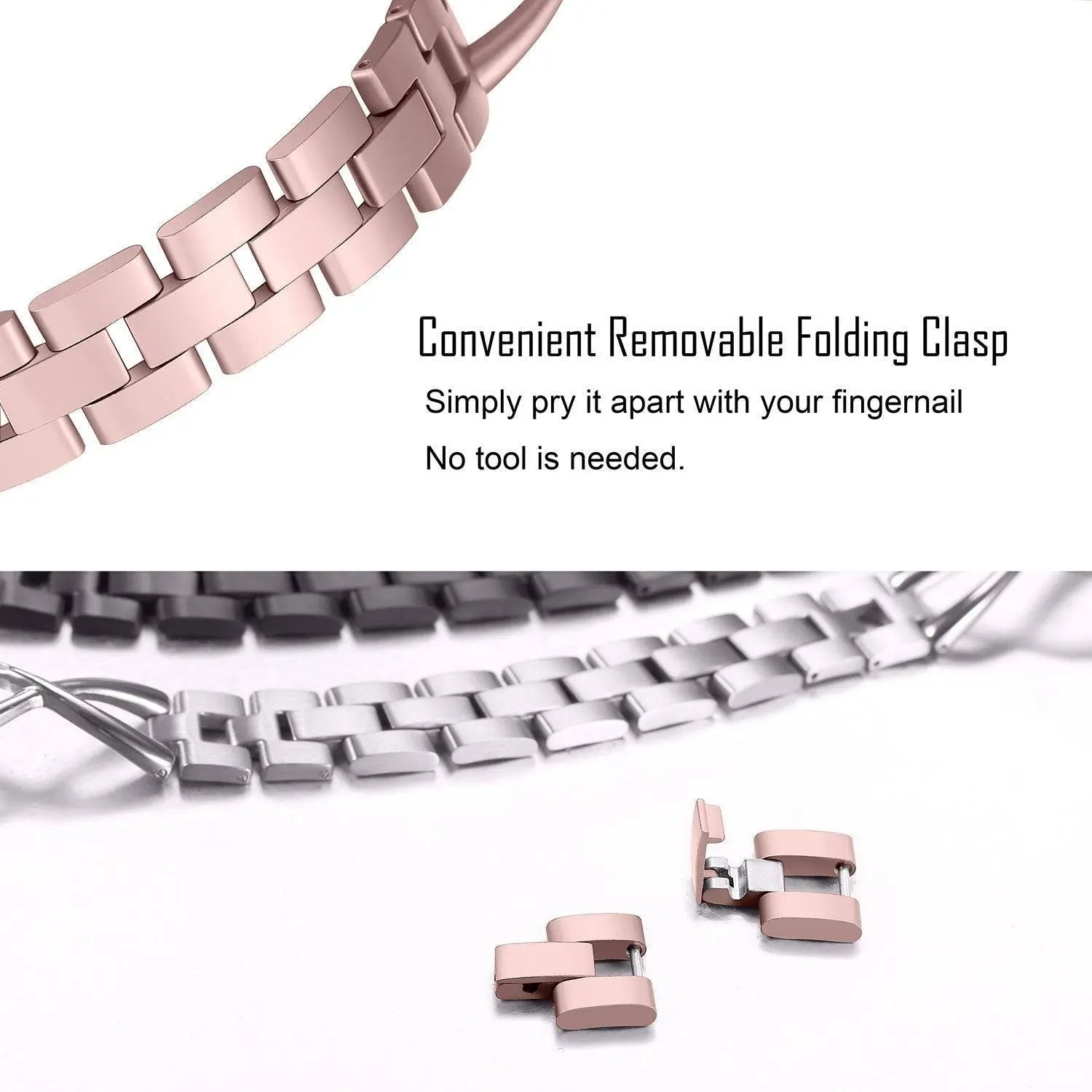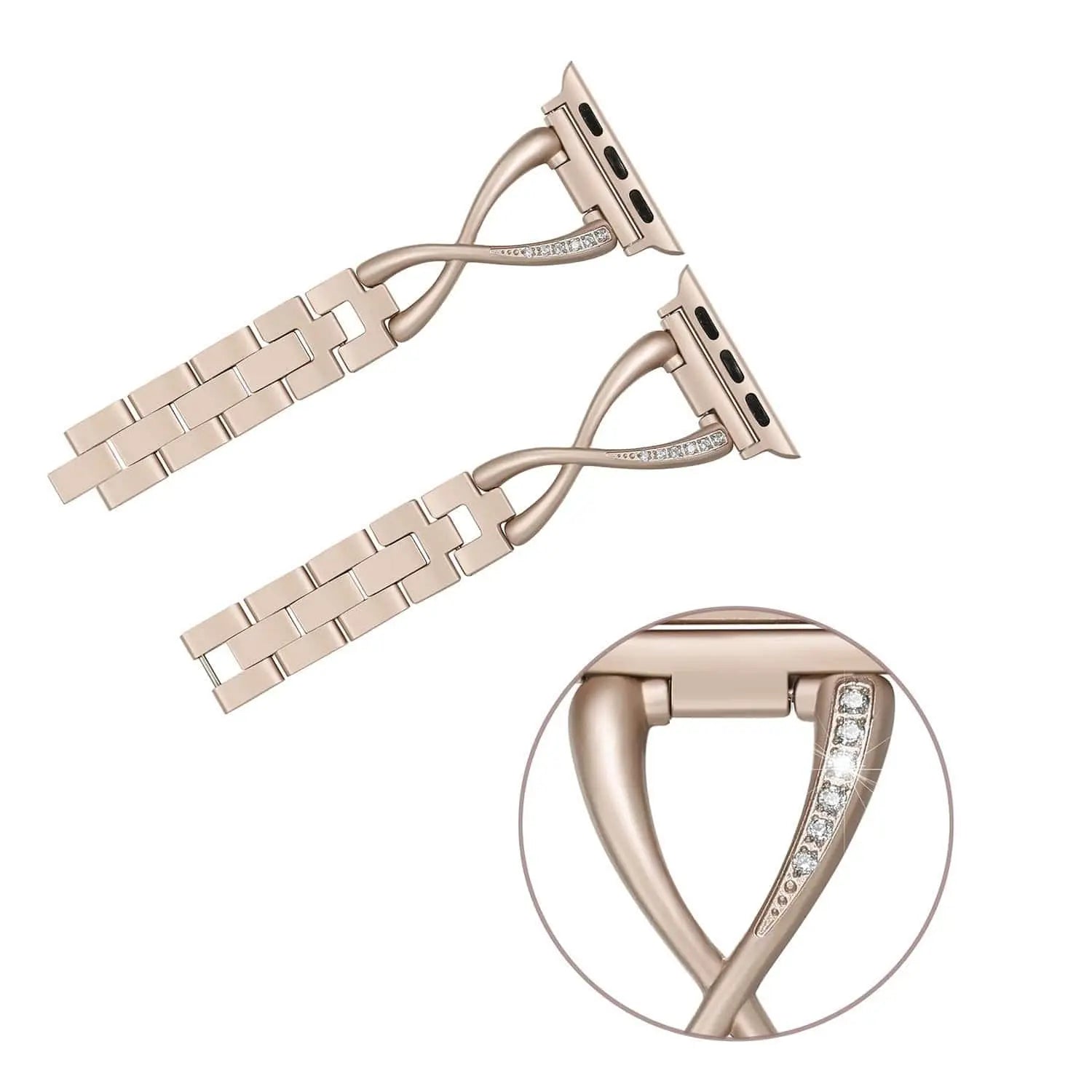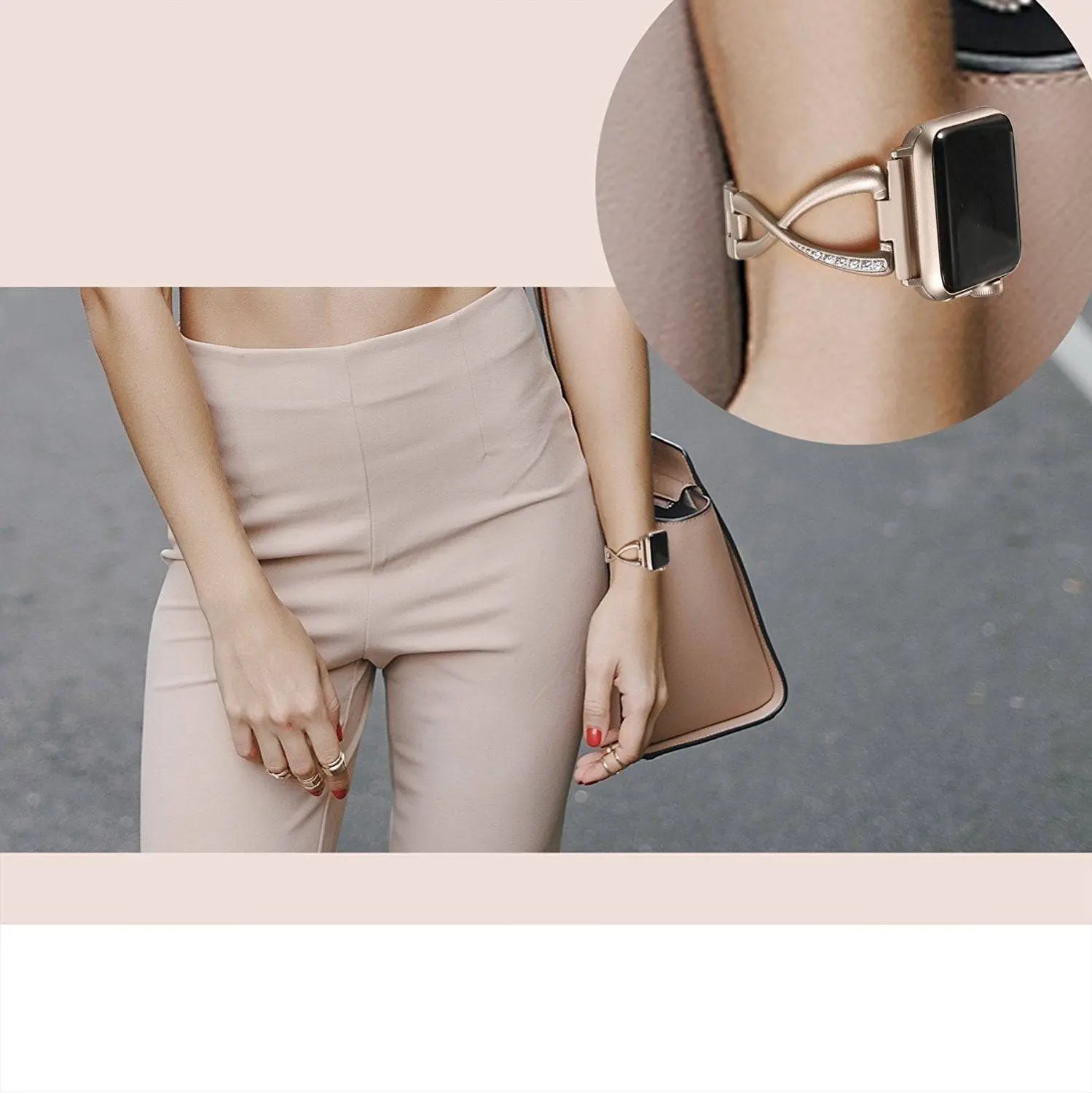 Diva Women's Band For Apple Watch
Sale price
$59.95
Regular price
$139.95
(/)
Brand: Pinnacle Luxuries
Description:
Elevate your Apple Watch to new levels of elegance and sophistication with the Diva Women's Band for Apple Watch, exquisitely designed by Pinnacle Luxuries. A true statement of luxury, this steel crystal-studded watch band adds a touch of glamour and allure to your wrist, making you feel like the confident and empowered diva you are.
Experience Glamour with Diva Women's Band:
A Sparkling Masterpiece:

The Diva Women's Band is meticulously crafted with precision-cut crystals, creating a mesmerizing and sparkling masterpiece that catches every ray of light. Step into the spotlight with a dazzling accessory that turns heads wherever you go.
Designed for Apple Watch Series 1-8:

No matter which Apple Watch you own - Series 1 through 8 - the Diva Women's Band perfectly fits the 38mm, 40mm, 41mm, 42mm, 44mm, and 45mm watch models. Experience the luxury of a customized fit that complements your unique style.

Unmatched Elegance:

Embrace an air of sophistication and grace with this steel band adorned with crystals. As you wear the Diva Women's Band, radiate confidence and poise, making a lasting impression on any occasion.

Versatile and Alluring:

From chic evenings out to everyday glamour, this band effortlessly adapts to your lifestyle. Whether you're attending a special event or simply adding flair to your daily wear, the Diva Women's Band sets you apart as a true fashion diva.

Premium Quality Materials:

Pinnacle Luxuries spares no expense in sourcing the finest materials for your utmost satisfaction. The combination of premium steel and exquisite crystals ensures a watch band that remains stunning for years to come.

Comfort Meets Glamour:

Not only does the Diva Women's Band bedazzle, but it also embraces your wrist with a comfortable and gentle touch. Experience the perfect balance between style and comfort, empowering you to seize the day with confidence.
Gift of Elegance:

Delight the special women in your life with the Diva Women's Band. Whether it's a birthday, anniversary, or celebration of achievements, this exquisite band is a timeless gift that leaves a lasting impression.
Unleash your inner diva and redefine your Apple Watch style with the Diva Women's Band for Apple Watch by Pinnacle Luxuries. It's time to embrace glamour, elegance, and confidence - all with a simple, dazzling touch on your wrist.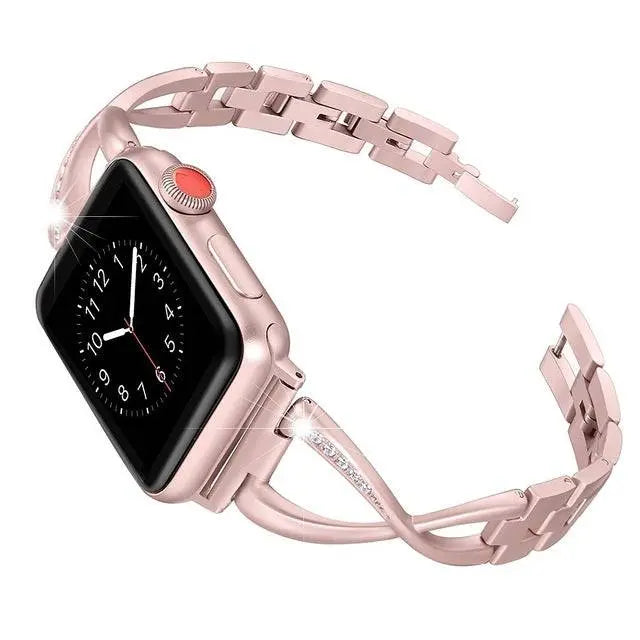 Diva Women's Band For Apple Watch
Sale price
$59.95
Regular price
$139.95
Choose options